Today In Guys Fucking Fleshlights Full Of Fettuccine Alfredo: John Kilo Goes Viral With "Most Fuckable Pasta" Video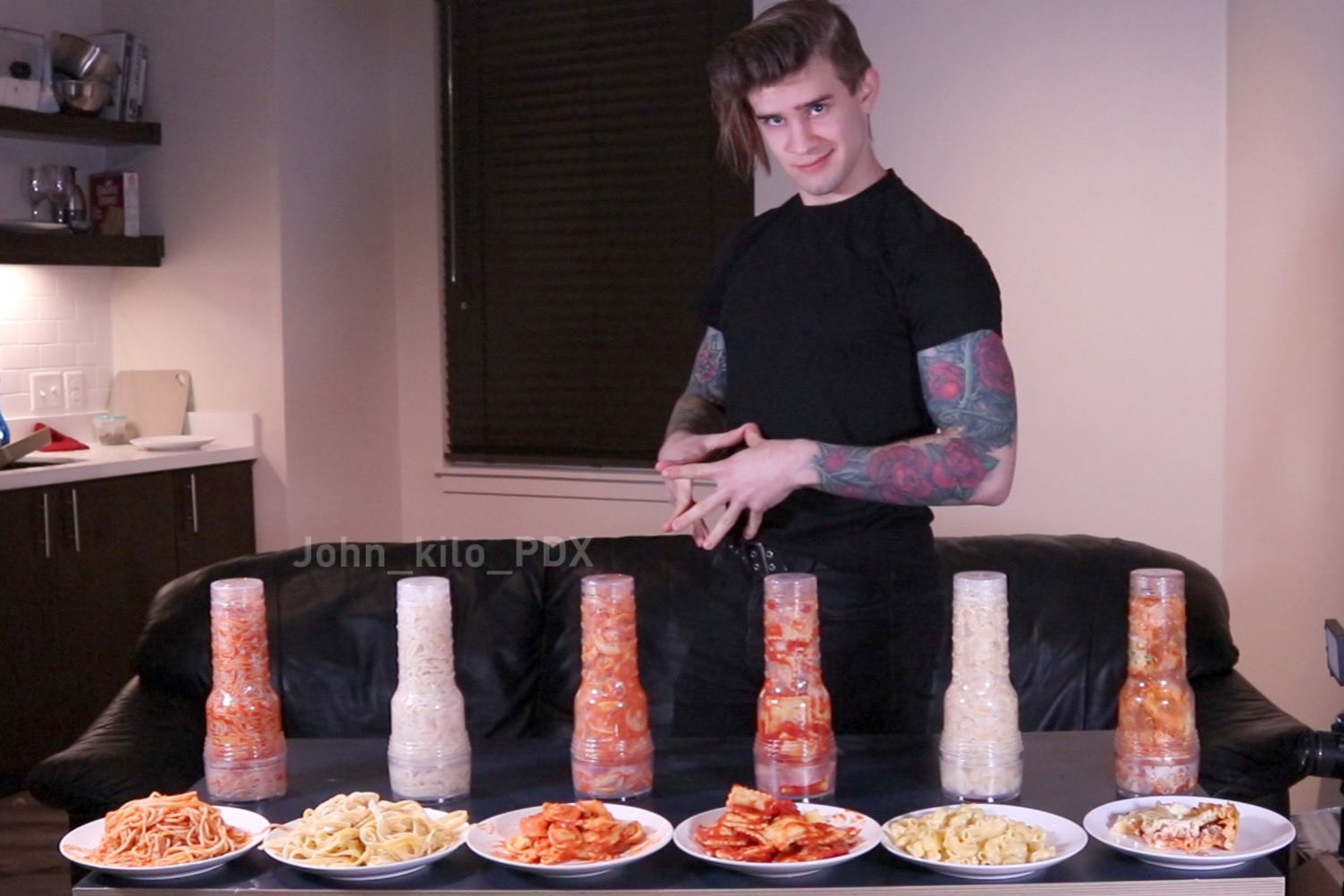 If you woke up this morning hoping to see a video of someone fucking a Fleshlight full of macaroni and cheese, today's your lucky day.
Meet fan content performer and tattooed hunk John Kilo, who just released a video in which he fucks six different types of pasta that have been stuffed into six different Fleshlights. The pastas are spaghetti, fettuccine alfredo, cheese tortellini, ravioli, macaroni and cheese, and lasagna.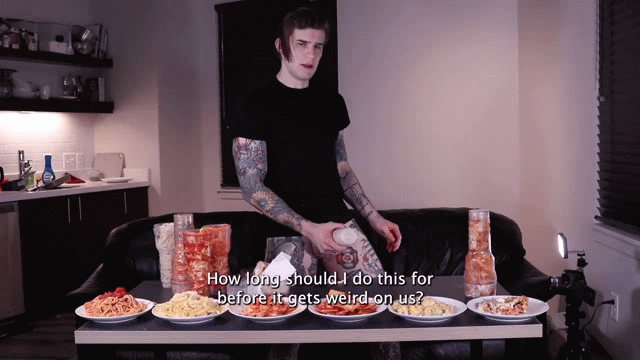 Before it gets weird? As in, after the first two seconds of the video?
Which is the most fuckable pasta? Only John Kilo knows for sure, and here's the preview video he tweeted, which has close to one million views in 24 hours:
I fucked 6 different pastas to see which one was the most fuckable, by sticking them each in a @Fleshlight container🍝 pic.twitter.com/UCodC4iWrj

— John Kilo (@John_Kilo_PDX) January 31, 2023
The full video with the results of John's pasta fuckfest is for his subscribers only, but based on the looks of those pastas, I would have to guess that the lasagna would be the worst, seeing how the loose pieces of pasta are flailing around all over the place. The spaghetti is probably the most fuckable, given how tight and compact it is, completely surrounding John's cock as he pumps in and out.
Speaking of guys fucking spaghetti, who could forget when CollegeDudes star Tony Falco fucked a bowl of his mama's spaghetti and meatballs all the way back in 2010. And remember, he even did it without a Fleshlight or a condom. Simpler times!
Tony Falco walked so John Kilo could run.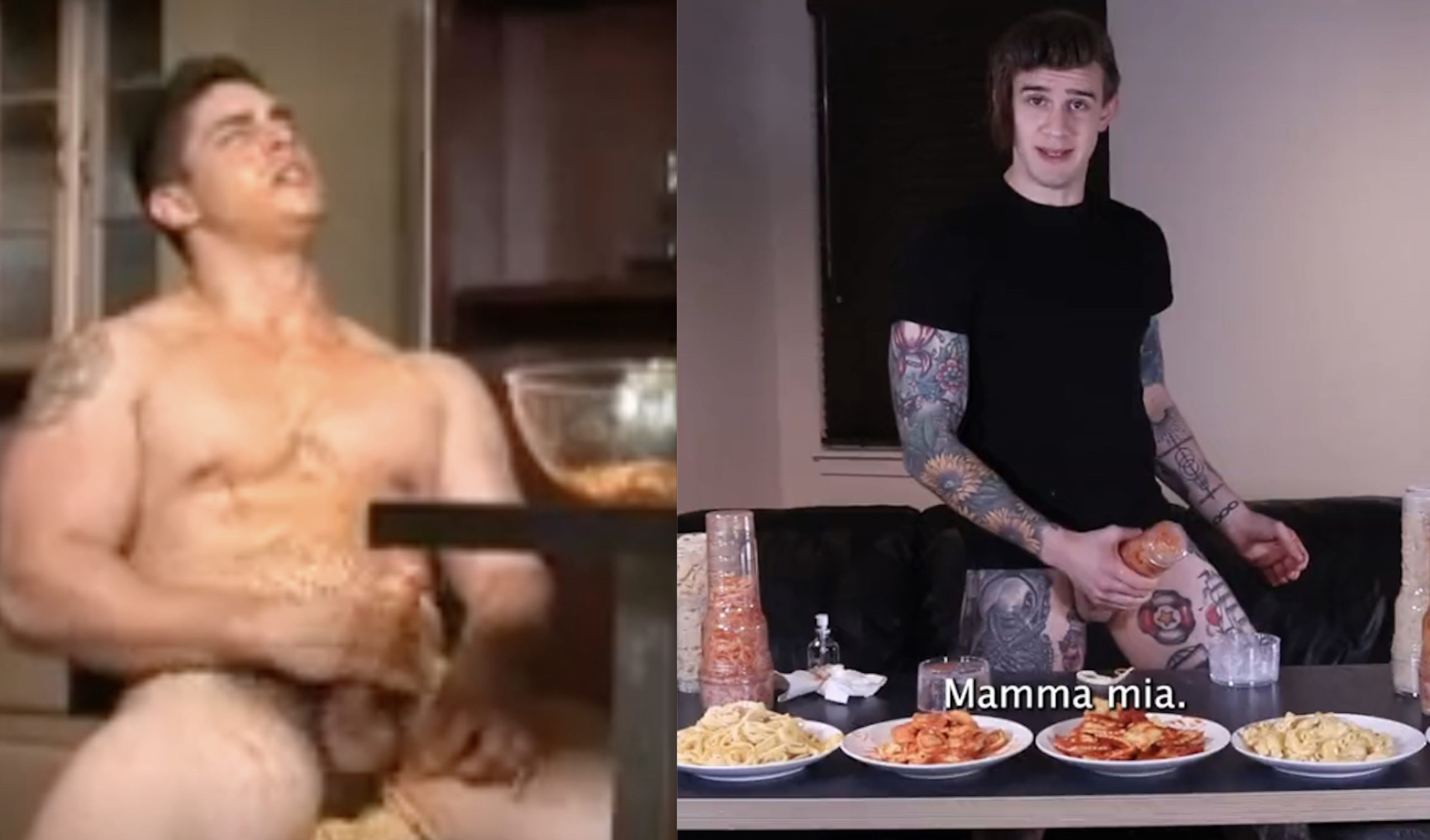 John Kilo actually has an extensive catalog of very creative videos, so do give his page a look. In addition to pasta, John has also fucked a bunch of fruits—and I don't mean gay guys, I mean actual fruits, like watermelons (move over Sean)—and a bunch of pizzas, as seen here:
(Cw: my dick) I fucked 5 of the most popular pizza chains' pizza to see which one was the most fuckable #pizzaslut #pizzalover pic.twitter.com/DlLQ249LAD

— John Kilo (@John_Kilo_PDX) December 14, 2022