Tom Faulk Fucked By Multiple Bareback Cocks For The Billionth Time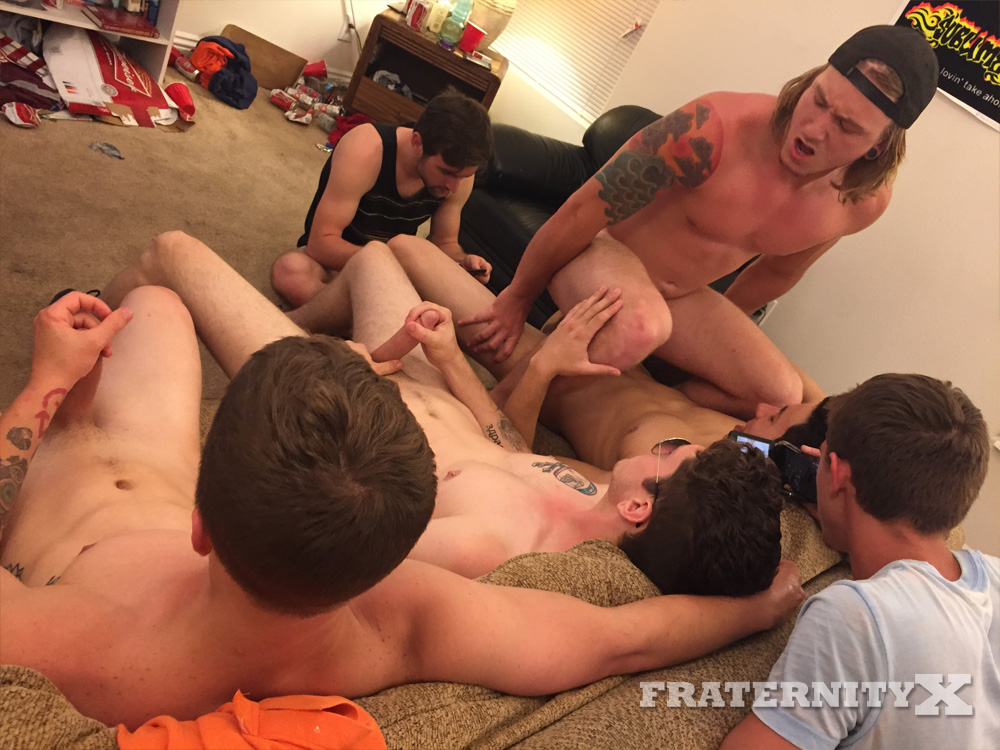 I've lost count how many times Tom Faulk has been gangbanged bareback on FraternityX (as has he, presumably), but for those who just can't get enough of Tom Faulk riding multiple raw cocks in quite possibly the most disgusting house on earth, here he is doing it again. Enjoy.
If Tom Faulk's long hair wasn't enough of a giveaway (he debuted a shorter 'do nearly a year ago), the "Best Of 2013" UFC clip they're watching indicates that this scene was likely filmed in early 2014—almost two years ago. I wonder if any of these fraternity boys are still in college…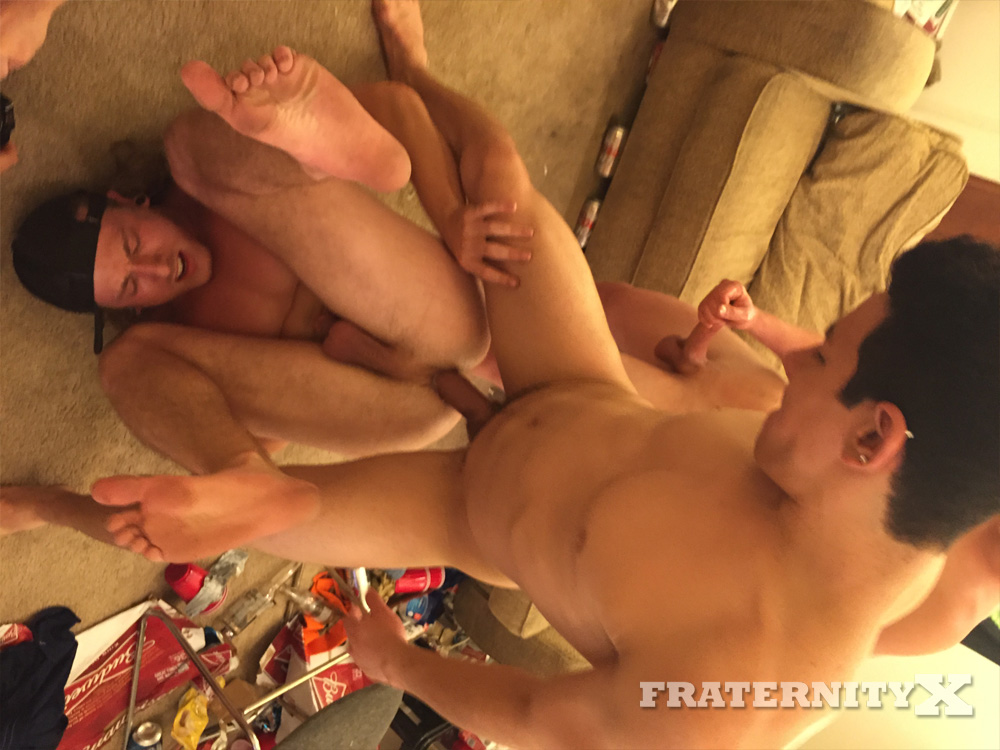 Nice to see Tom brought along his famous bongs, once again.
Trailer (watch full scene here):
[
FraternityX.com: Tom Faulk Gangbanged Bareback
]