Tom Faulk Exclusive: Michael Lucas Distributes PrEP Pills And Gives Trimix Injections To Models During Bareback Porn Shoots
Yesterday, gay porn star Tom Faulk gave an in-depth interview about his work on the production of NakedSword's MXXX: The Hardest Ride. At the end of that interview, Tom switched gears to talk about a recent experience he had working on a different movie for a different studio. That movie was for Michael Lucas and Lucas Entertainment. Today, Tom continues his story and reveals the disturbing, abusive, and illegal behavior allegedly perpetrated by Michael Lucas on his bareback Lucas Entertainment porn sets in New York.
Str8UpGayPorn: So, the bareback shoot with Lucas Entertainment was a few weeks ago?
Tom Faulk: Yeah, last month I was emailed and asked to send in an application to Michael Lucas. Having heard nothing but bad things about him, I was concerned. But, my partner was going to be not working for a month or more, and we needed all the extra savings we could get at the time, with my house deal closing, so I sent in the application. Then I did an interview, showed off the goods, etc., and I was told I needed to buy my own plane ticket that night. And, I needed to get a Whatsapp app to talk to Michael.
You had to pay for your own flight? Did they reimburse you?
They did, eventually. But, when I woke up the next morning and didn't text Michael more pics of myself, he started leaving me very rude voicemails, basically alluding to canceling the shoot—after I had bought the ticket. I told him not to talk to me like that, and his voice changed.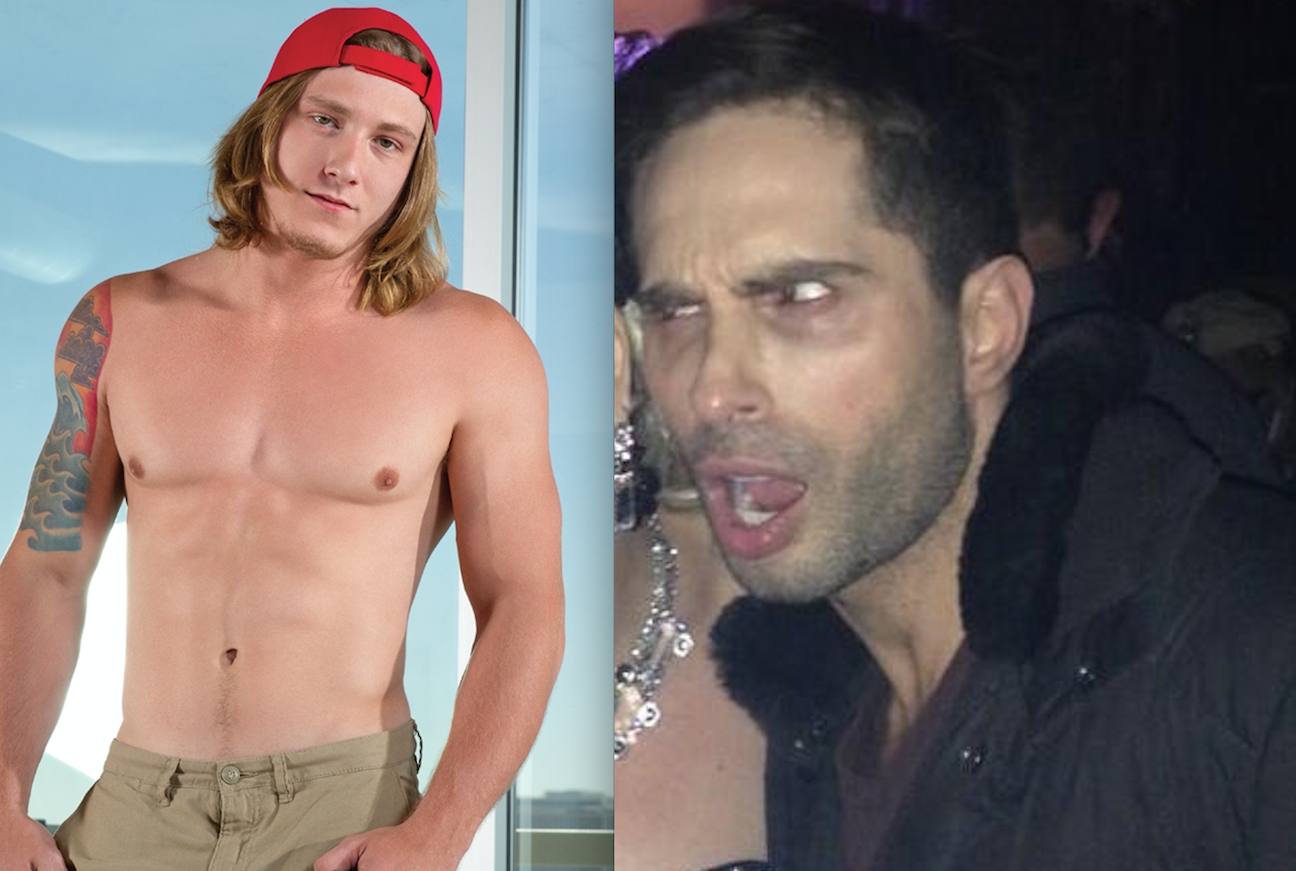 He's left these harassment voicemails for models several times. Did he get worse?
No, then he acted all fake nice, so I sent him more pics later that day when I had time. Everything was fine. Then, the following Sunday, he goes, "Oh, by the way, you need to get tested." So, I sent him my zip code and he says, "No, we don't pay to test you, you have to get tested yourself." And, he didn't want me to get tested for HIV, but of course I did when I got it done. I don't think they even do STD tests without testing for HIV? It made no sense.
You paid to get tested in Texas then?
Yeah, he told me to go to a "free clinic," but there are no free clinics here in Texas. It was five business days before the shoot, but I found the only place that could get me in that same day, my local WIC center. I paid $120 dollars out of pocket, but of course, it's a government office, so my results weren't in by the time I shot five days later, on Saturday. Michael told me to just show my scene partner my STD test results from last March!
What was the point of him asking you to get tested in the first place then?
Michael then asked me to ask my scene partner if he still wanted to film, and my scene partner told me that his results weren't in yet either. We both learned about each other's tests not being in as we were naked in the back room, preparing to shoot! We looked at each other and just said, "I trust you," and we filmed.
Were other Lucas models OK to shoot bareback scenes without having testing done?
I'm not hating on HIV-positive models by any means, but I'm not sure Lucas tells HIV-negative models that they're working with someone who is positive. Lucas just hands out a few days of PrEP, and hopes for the best.
Other models have talked about Lucas telling models to take PrEP on their own, but were there actually PrEP pills being handed out on the set?
Yeah, Michael gave us each four days of PrEP while we were there.
Michael Lucas was distributing PrEP—a prescription drug—to people working for him?
He himself gave it to us. To my scene partner, the night before. In my case, the morning of. I'm not sure that's how PrEP works.
That's definitely not how it works. You said "four days," so did Michael Lucas give you four pills to take at once, that morning?
Yeah, four doses. I was lucky I suppose, as I'm not positive now.
Did Michael Lucas say whose prescription he was distributing?
I don't know where they came from, but I heard he was getting them filled by [Lucas Entertainment crew members].
So, you guys took the PrEP, and then you did the bareback shoot?
Yeah, and Michael also—I want to say "made," but I don't want to get sued, so—coerced us both into shooting Trimix.
He gave out another prescription drug on set? Did you inject it into your penis?
We didn't shoot it, Michael shot it into us.
Michael Lucas injected you with the syringe.
I told him over and over again how I don't do it, and I don't need it, and it was my scene partner's first time even seeing it, but Michael shot us both anyways, with the same attitude and this "do you want to work or not?" look on his face. And what do you do when you're 10 states away, locked up, trying to get through your job? I hated it.
Were you able to finish the scene OK?
Me and my scene partner really liked each other, except for that day he had to do a fake cum shot. He couldn't cum on the Trimix. And Michael kept telling me not to be on my phone, as I was keeping myself hard while waiting. It was hella weird.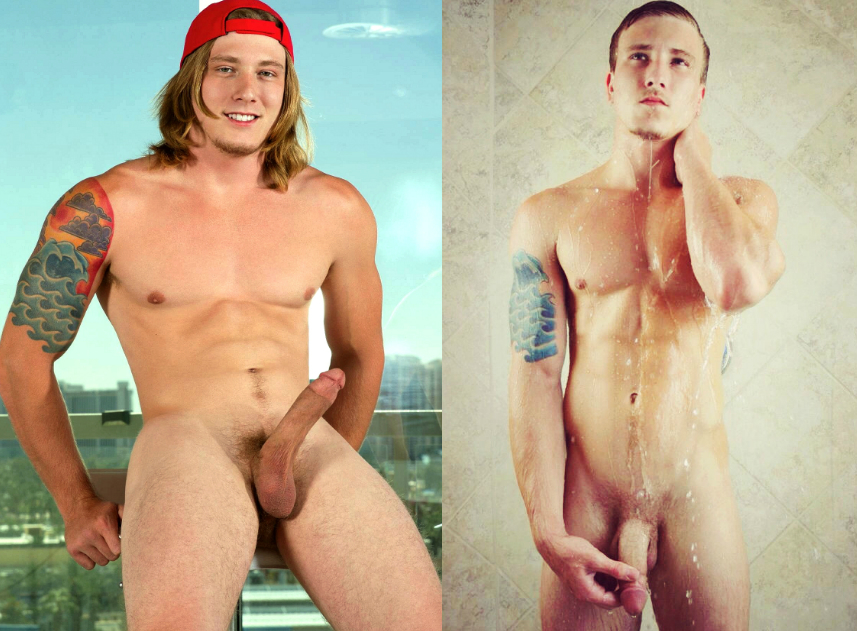 And you actually had a second shoot, the next day?
Before the scene ever started, I got my hair and makeup done and was taking a selfie of it for social media, which is something they encourage. But all of a sudden, Michael starts screaming at me out of nowhere and cussing me out in front of the hair guys, the makeup guys, and the film crew.
Why?
It was about how I need to be off my phone, so I turn it off and throw it in my bag, but he's still screaming at me and tells me, "You didn't turn it off!" I said, "Are you calling me a liar?" and I showed him it was off. I walked away, but Michael followed me and then started screaming about my scene the previous day. Because the other guy couldn't cum, somehow I'm the problem? He gave this guy three Trimix shots, and wondered why he's not acting right?
Were other people around while Michael was screaming at you?
At that point, his assistant told Michael to get out of the house, and the entire crew came up to me and apologized. They said, "Tom, do not listen to this guy, he is just a dick. Your scene yesterday was hot, you just have to ignore Michael because he is crazy." At this point I was almost in tears because I have never been treated like this by any company. After I bought my own testing, bought my own flights, and trusted my life with a stranger? And, me and my scene partner were replacements for this shoot, because two other models tested positive for chlamydia. It was a cursed shoot.
Other than him just being crazy, can you think of any reason why Lucas was being so abusive?
Michael had phone sex with my scene partner the day after casting, but I didn't, which may have been a big reason why I was screamed at. I'm sorry, but nobody is going to bully me. This is not my first rodeo, but this will probably be my last. Me snitching about a director dosing models with PrEP and Trimix will probably ruin my reputation, but I am OK with that. Porn has been a really cool lifestyle with every other company. This whole ordeal even made me miss FraternityX, LOL.
Any advice to models thinking about working for Michael Lucas?
I gave Michael Lucas the benefit of the doubt to shoot once. Don't make the same mistake I did. Many years ago when I was with Men.com in Atlanta, [director] Edward James told me, "You don't know how good you kids have it here." He was right in so many ways. The testing system, the pay, the contracts—they were so good! I was such a selfish, dumb kid, I didn't even realize it. Men.com, NakedSword, NextDoor, Falcon, Kink, GayRoom—these are companies you want to work for, with good people in every echelon of the company. My biggest regret is that I started porn so early. I was so immature. I was literally a dumb kid with nothing to lose, in a toxic relationship. As a way more responsible adult, all you can do is look back and grow on it all, and plan for a better tomorrow.
And what do you have planned for the rest of 2017?
I plan on shooting lots with Cliff Jensen in L.A. this month, then I move into my new house and that might be it for me. I think I'm done with porn. I don't go to the gym enough, and this whole thing at Lucas really killed my vibe with porn in general. Working for him was a close call that made me realize life is too precious. I don't want to be put in a dangerous situation like that with a verbally abusive person in charge of me. I will say, before I go, me and Boomer Banks are gonna fuck, and that's a promise. And after MXXX, I finally did get my "ego" piece to always be proud of.
Definitely. Thank you for coming forward to tell your story, and hopefully it will help other models.
[Note to readers: Talk to your doctor or health professional for all questions regarding prescription drugs, which can only be taken by the patient to whom they've been prescribed. Any attempt to share prescription drugs—especially by an employer at a workplace—is a potential felony punishable by up to 30 years in prison.]