Men.com Fires Exclusive Tom Faulk—For Smoking Pot!
Blond bombshell Tom Faulk is easily one of Men.com's most physically flawless exclusives, but apparently even hot guys can get into big trouble! After a night out in New York City this weekend, Tom Faulk was fired from a Men.com shoot—presumably for director Marc MacNamara, who shoots Men content in NYC—for allegedly "partying too much." Tom, naturally, had a Twitter meltdown about it this morning: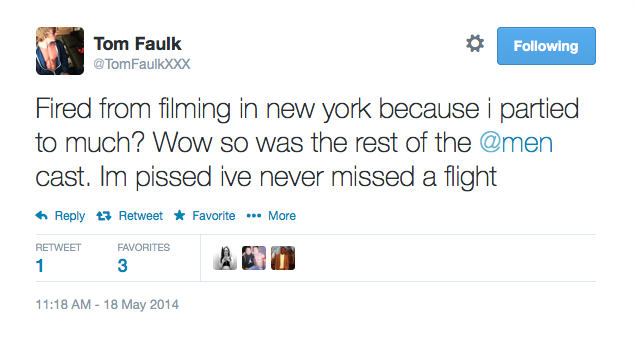 Tom Faulk has never missed a flight!
Also, Tom Faulk always performs (a rarity in gay porn) and can even get an erection in a jazz club.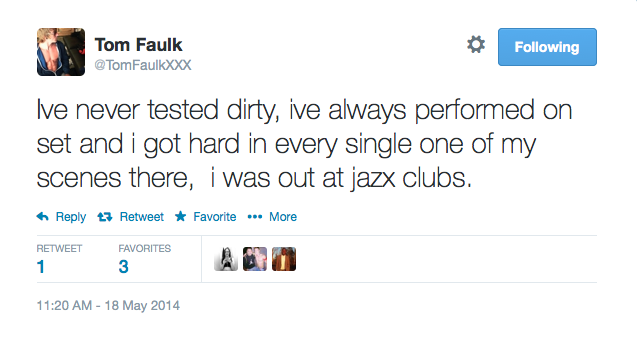 In case you needed more proof that adult industry testing procedures are useless: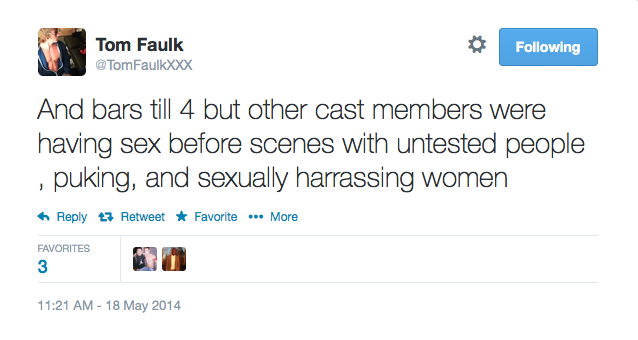 And to think, most gay-for-payers wait to puke until during their gay porn scenes.
Also, Tom just can't believe it: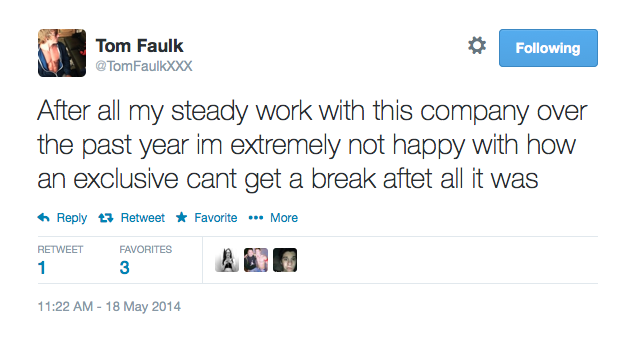 But maybe he'll still find work on Men.com shoots in Atlanta (where, if you're Sebastian Young, you can literally beat the shit out of your scene partner and not get fired)?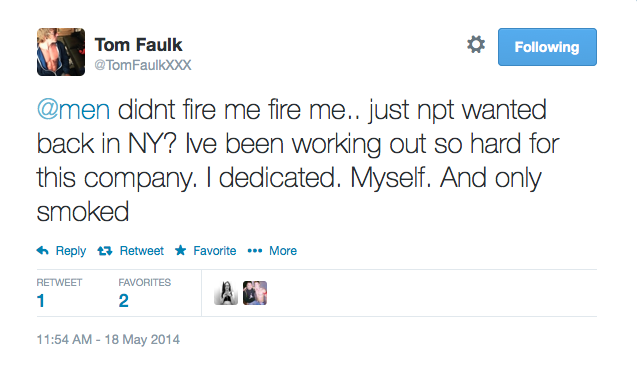 #StayStrong Tom!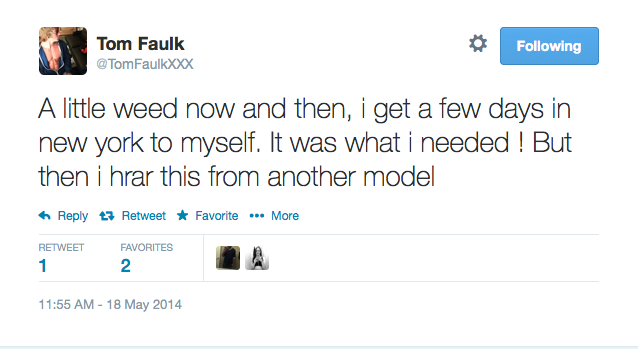 One of Tom Faulk's recent scenes, in which he pretends to dump a cup of coffee on Connor Maguire's lap (in retrospect, maybe he was stoned at the time?) and then gets fucked:
[Men.com: Connor Maguire Fucks Tom Faulk]