Tom Faulk Rides An ATV Naked, Then Gets Barebacked On A Tree Stump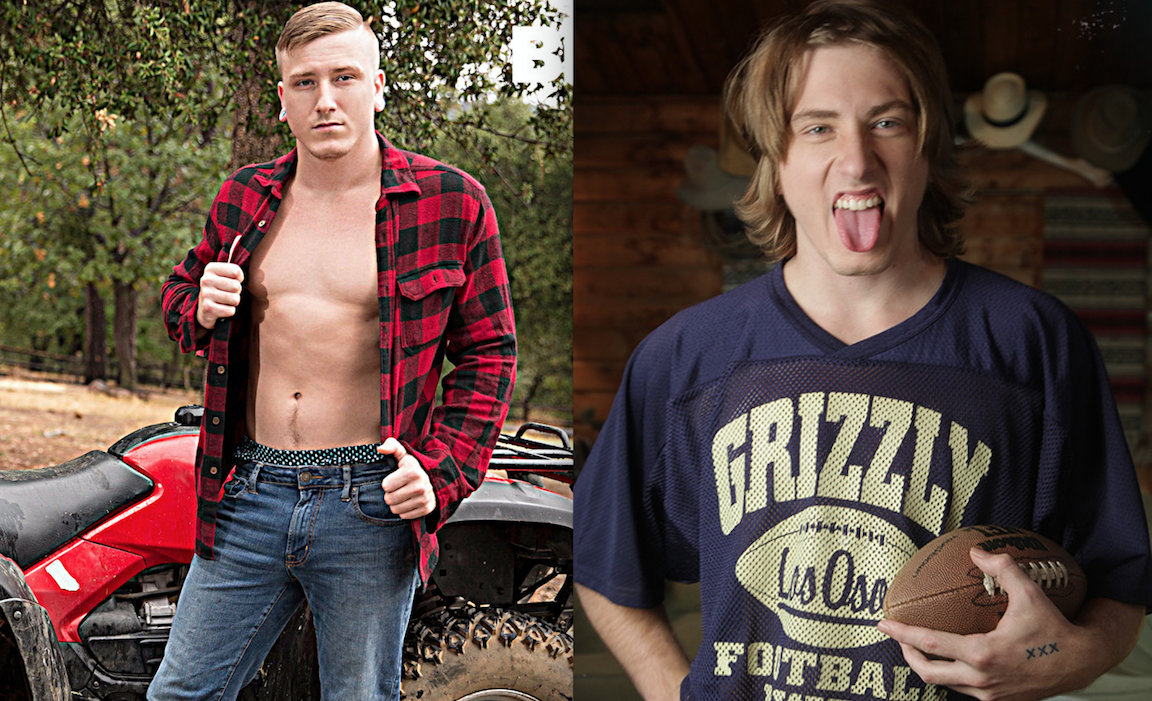 Two days ago, Tom Faulk appeared in a scene for NakedSword (above, right) with his trademark long blond hair. Today, Bromo is releasing a Tom Faulk scene (above, left), and it was obviously filmed after he cut his golden locks.
Last year, Tom Faulk came in at #3 on the list of gay porn stars with the best hair. With this short cut, I'm not sure he'd rank so high. Oh well, he still looks good naked.
Tom Faulk rides an ATV naked in this scene before being barebacked by Ashton McKay. Riding the ATV was probably easy for Tom, considering the wild motorcycle rides we've seen him take IRL.
Screenshot (on the left) from one of Tom Faulk's actual motorcycle videos: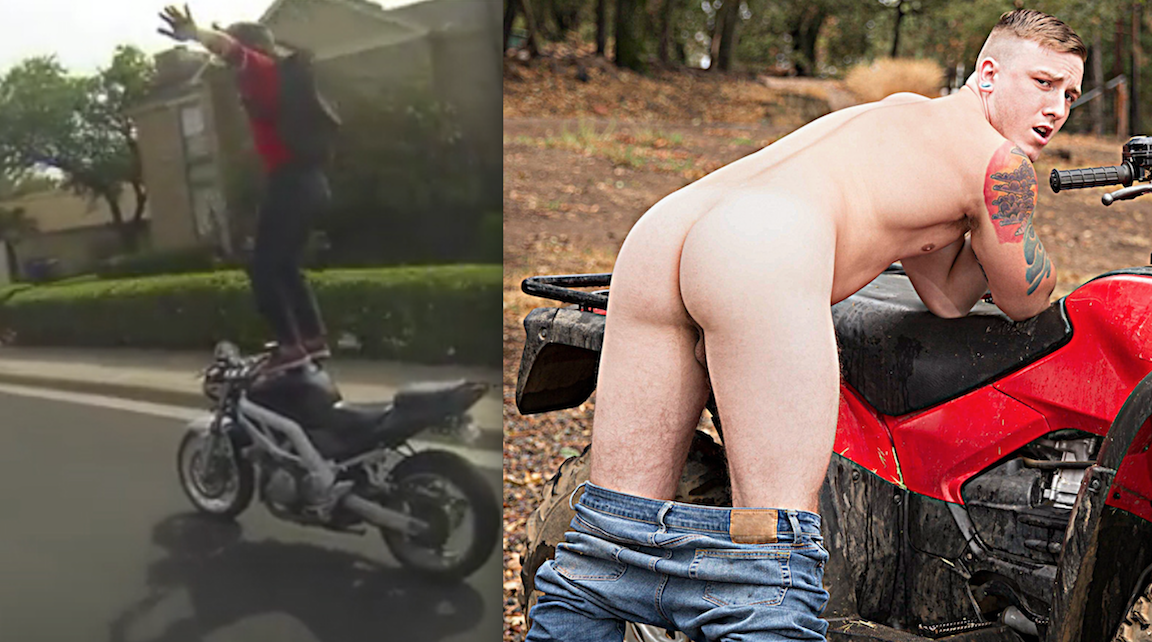 Note that in the Bromo scene (trailer below), Ashton and Tom do wash off all the gross mud before they fuck.
After being barebacked on the ATV, Tom Faulk gets barebacked on a tree stump, which could not have been comfortable for either of them.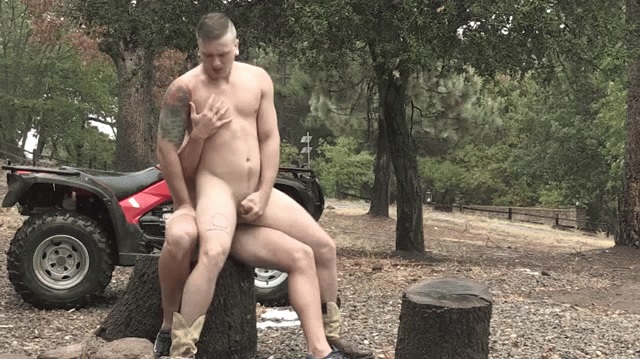 Trailer (watch full scene here):
[
Bromo: Ashton McKay Fucks Tom Faulk Bareback
]