Tom Faulk Shares Video After Being Released From Jail On Bond: "I'm Innocent"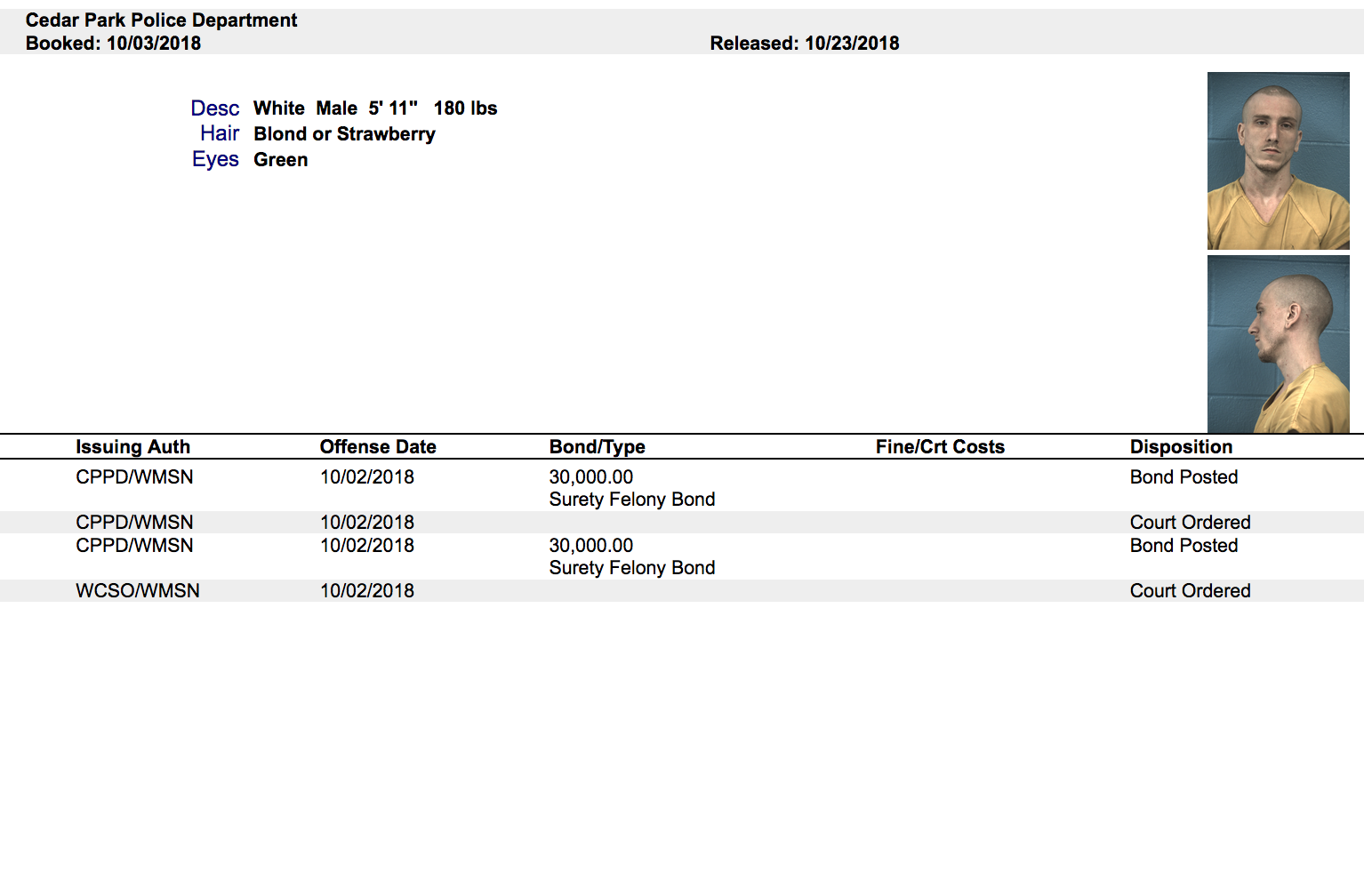 After spending nearly three weeks in jail after being arrested for drug possession and evading arrest, gay porn star Tom Faulk has posted bond and been released. Just hours after his release, Faulk took to social media to dispute the charges, stating that the evading arrest charge was a mistake because his "BMW flew" (the arrest is still listed on his booking report, however), and that he did have a "small cocaine problem" this year. Here's the video Faulk posted on Twitter earlier this morning, which notes that he's moving to California once the "mixup is resolved." He also mentions me ("Zach") and the article here on Str8Up that covered his arrest earlier this month, asking for it to be "rejected":
Hey guys, I'm innocent, heartbroken, and displaced. Moving to California after mixup is resolved. Evasion and assault dropped. My BMW flew!! They got me trying to go home on my street. #1k328i#freshoutdainpound#jailfade#soaperrings#innoxenceproject#TOMFAULKAINTTHISBAD pic.twitter.com/Go8JVas8CD

— Tom Faulk (@TomFaulkXXX) October 24, 2018
In this follow-up (and quite lengthy) Periscope video embedded in the tweet below, Faulk shares very disturbing and somewhat confusing details about having to kill a dog with a sledgehammer because the dog had been fed meth, his suicide attempt by dehydration, and being set up on the drug charges. He also discusses a recent break-up with his girlfriend.
post malone and story time https://t.co/05deGrsT7O

— Tom Faulk (@TomFaulkXXX) October 24, 2018
With the charges still pending against him, we again wish Tom Faulk the best as he works his way through this difficult time.