Tom Houston And Jeremy Robbins Flip-Fuck Bareback In "Just Like Heaven"

It's another special weekend at BelAmi with a two-part bareback flip-fuck being released, and this one's titled "Just Like Heaven." Today in part one, it's Jeremy Robbins topping Tom Houston. Tomorrow in part two, it'll obviously be the reverse, and you'll see some of both scenes in the trailer below. But first, a few photos and the scene description for Jeremy fucking Tom:
Via BelAmi:
You can't get much more BelAmi than this. Sex for the pure joy of sex, and when you add that the 2 guys are Tom Houston and Jeremy Robbins, it also becomes a joy for all of us as well. Today we have Jeremy fucking Tom, but as this is a 2 day special we have Tom fucking Jeremy to look forward to on Saturday. It is very rare that we have a model that is purely a top or a bottom, but most of them do have a preference for one role or the other, with this pair though we have 2 guys who take the same amount of joy from either role. Today is Jeremy pounding away at Tom, but with the anticipation of having the favour returned very soon.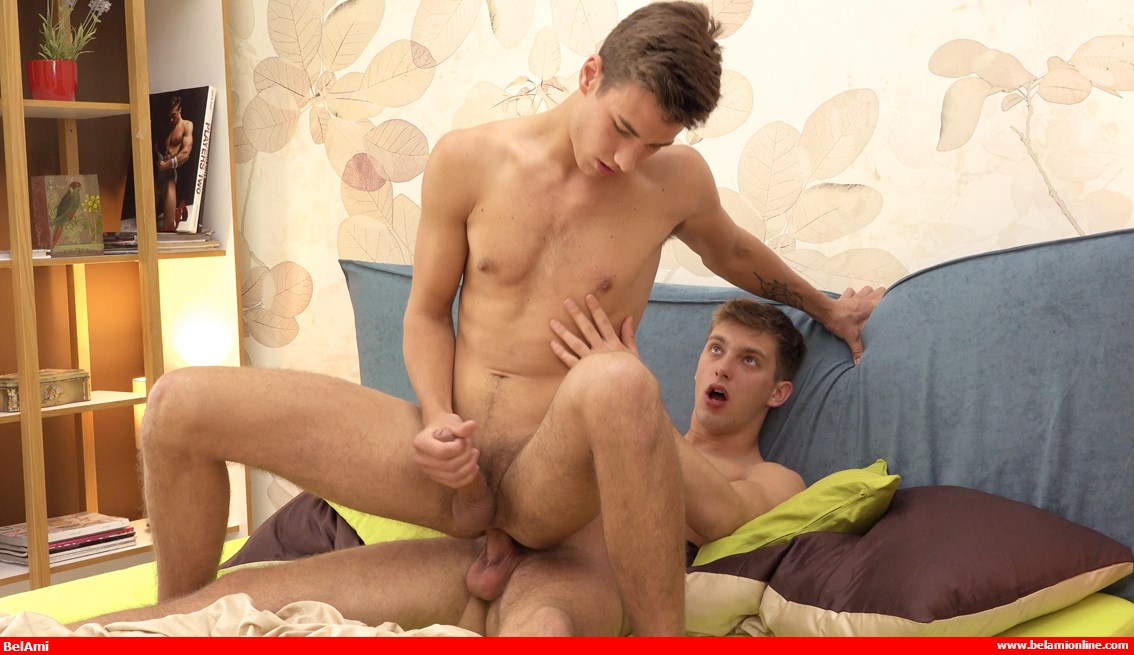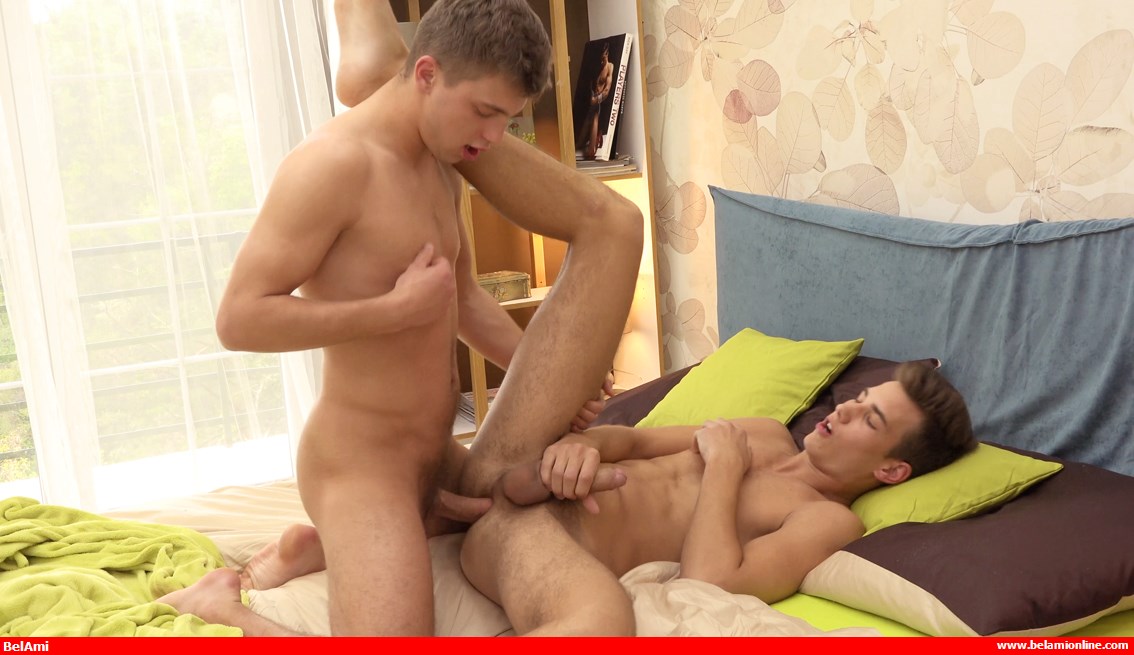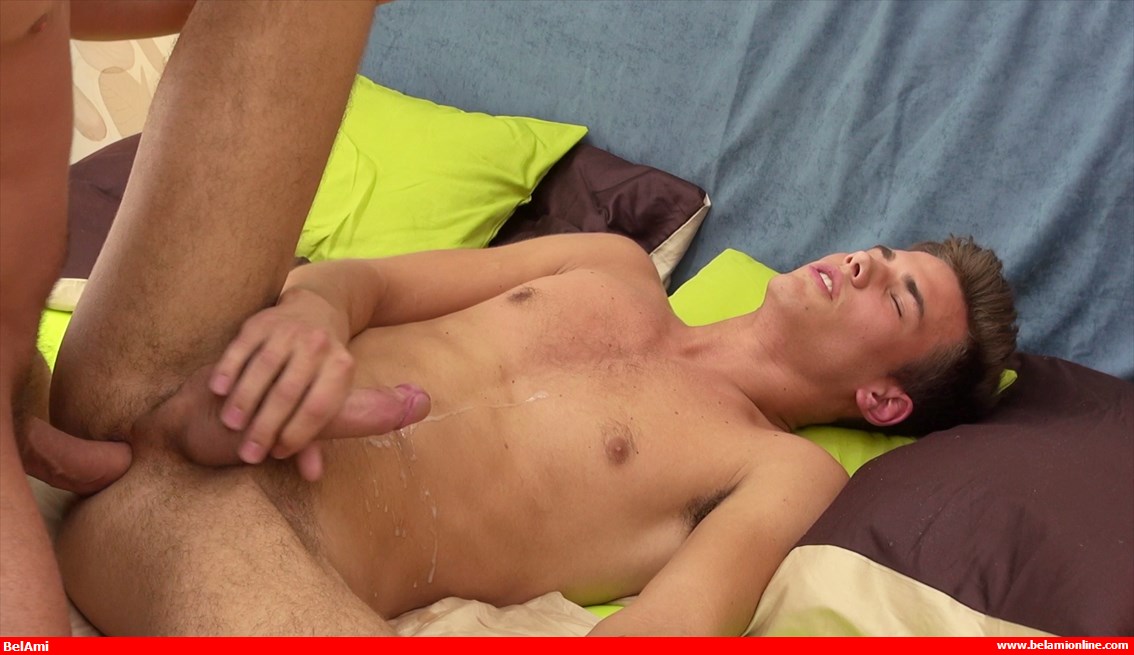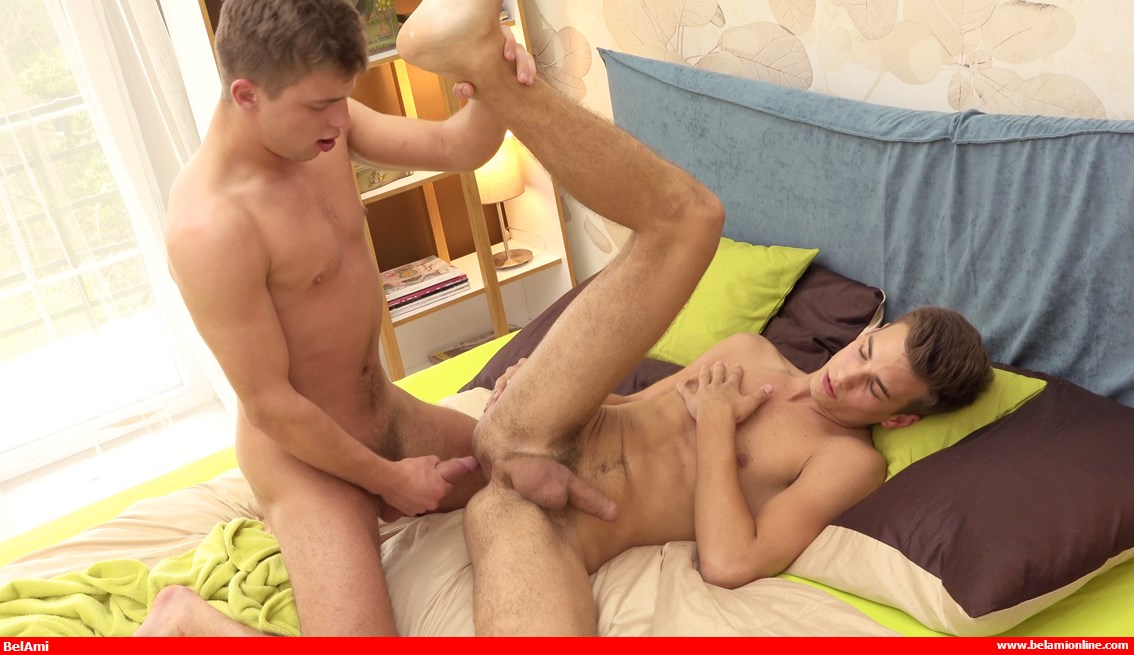 Trailer (watch full scene here):
[
BelAmi: Tom Houston And Jeremy Robbins Flip-Fuck Bareback
]