Tom Rogers And Niko Vangelis Take Turns Being Fucked Bareback By Andrei Karenin After Gay Exercise Session
I can barely do one fucking sit-up while lying on the floor by myself, but these guys can do them while wrapping their legs around each other and hanging in mid-air? Leave it to the BelAmi muscle hunks.
Andrei Karenin, Tom Rogers, and Niko Vangelis are engaging in some gay exercises before having gay anal bareback sex today at BelAmi, and there's even a cute little gay dog running around with them.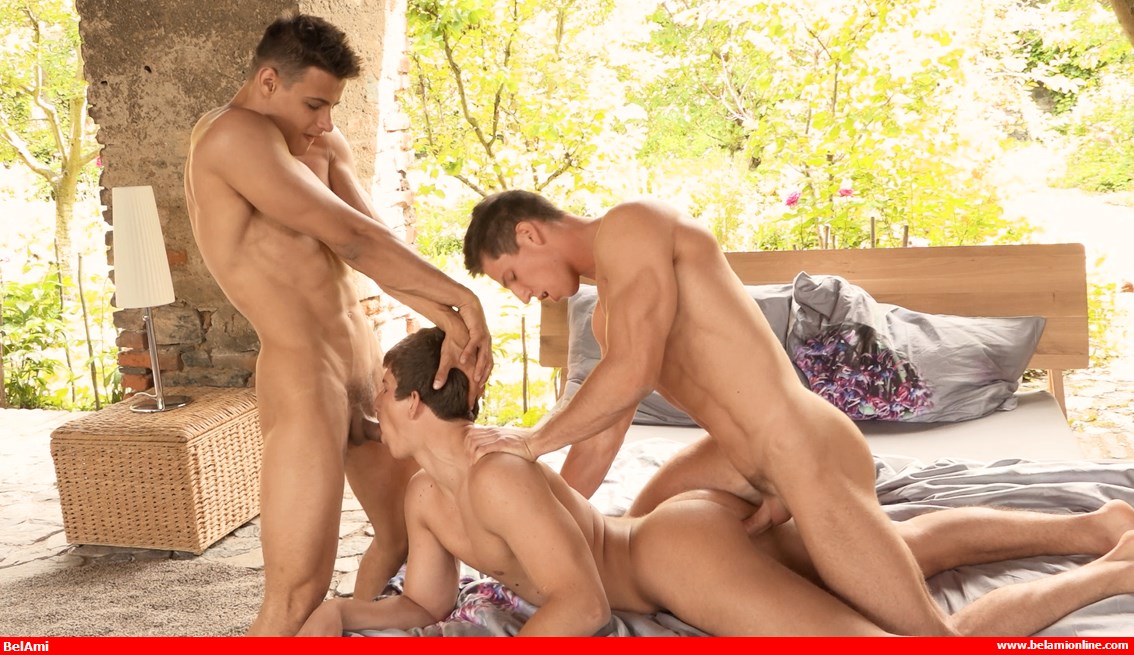 Later, it's of course time to fuck, and I can't decide which I'm more obsessed with: Andrei's abs as he face fucks Tom, or Tom's fat ass as Niko slams him from behind.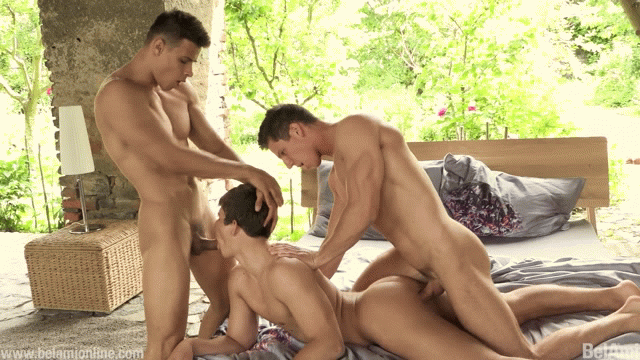 Andrei and Niko top Tom, while Andrei tops Niko, too, and they all cum in each other's mouths near the end. Sadly, Andrei isn't bottoming this time, but he's so perfect, he can do (or not do) whatever the hell he wants. Here's more: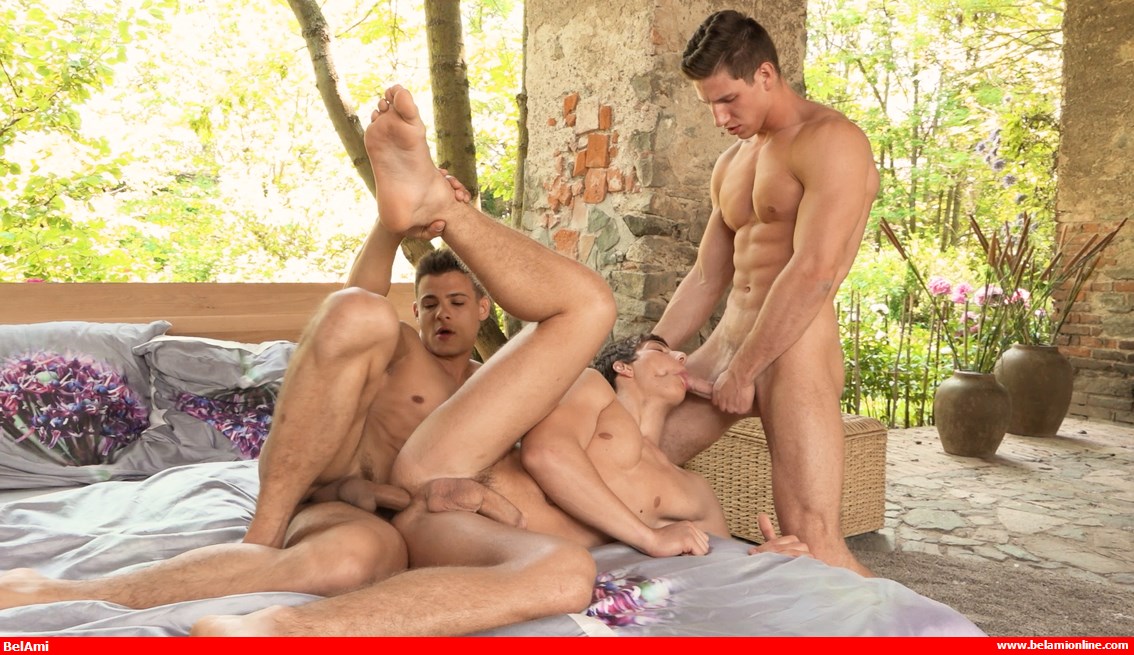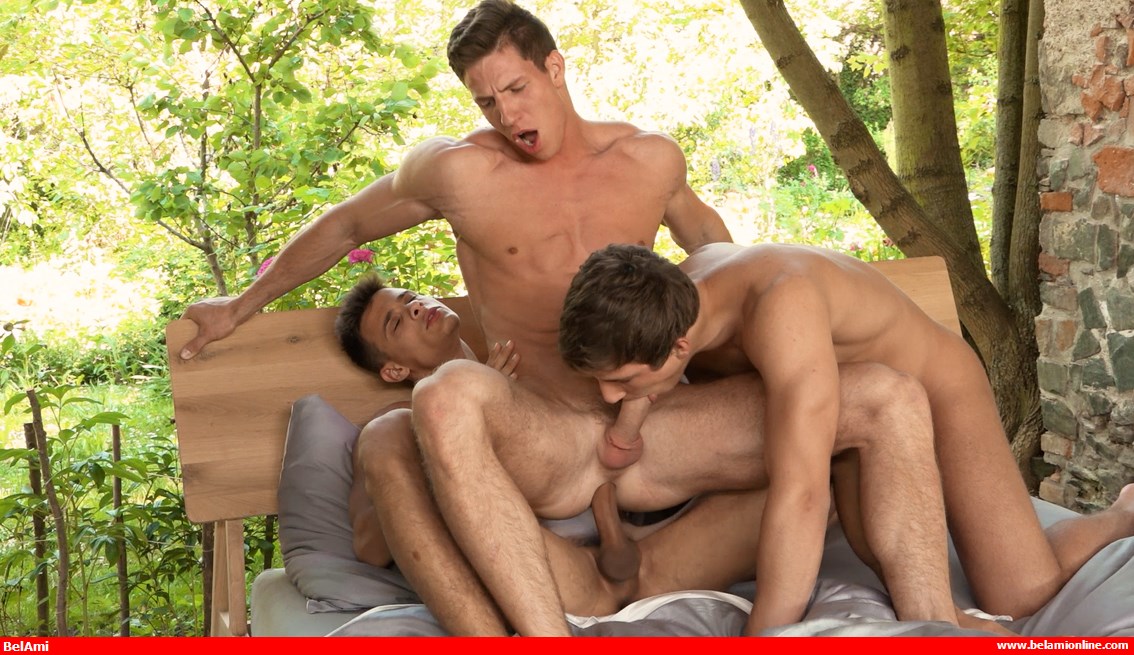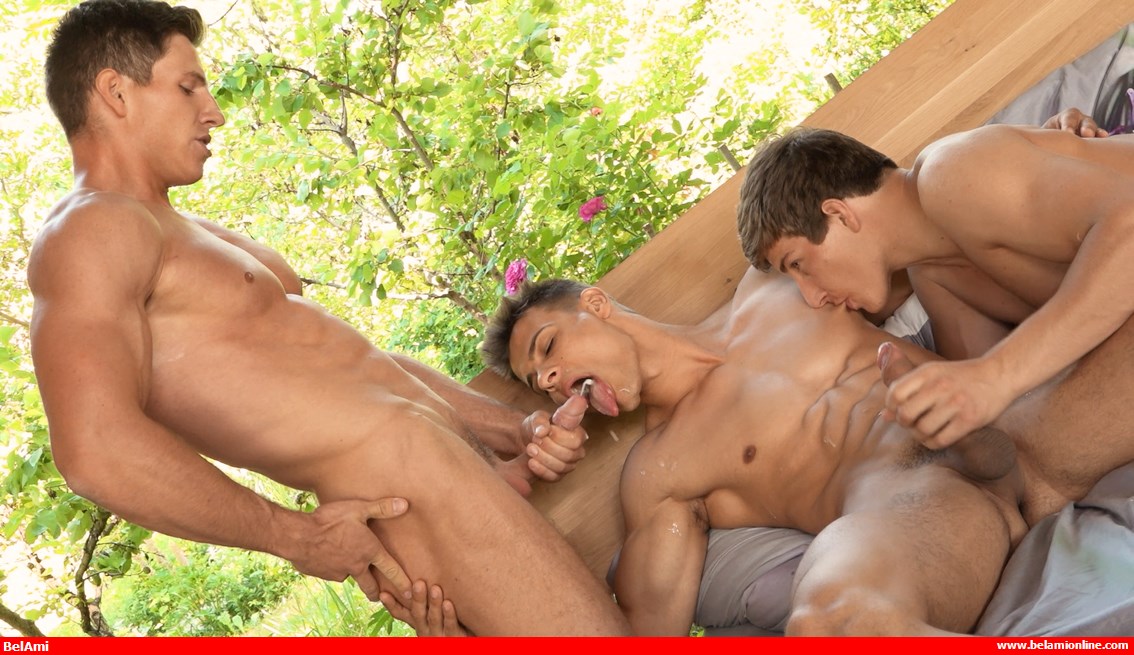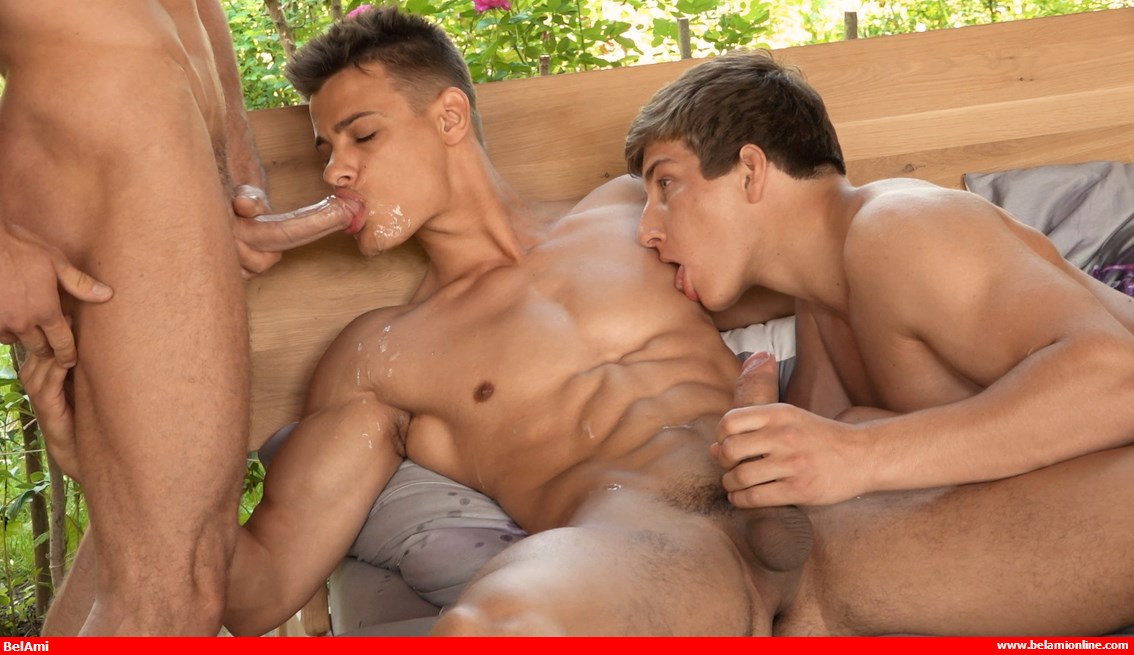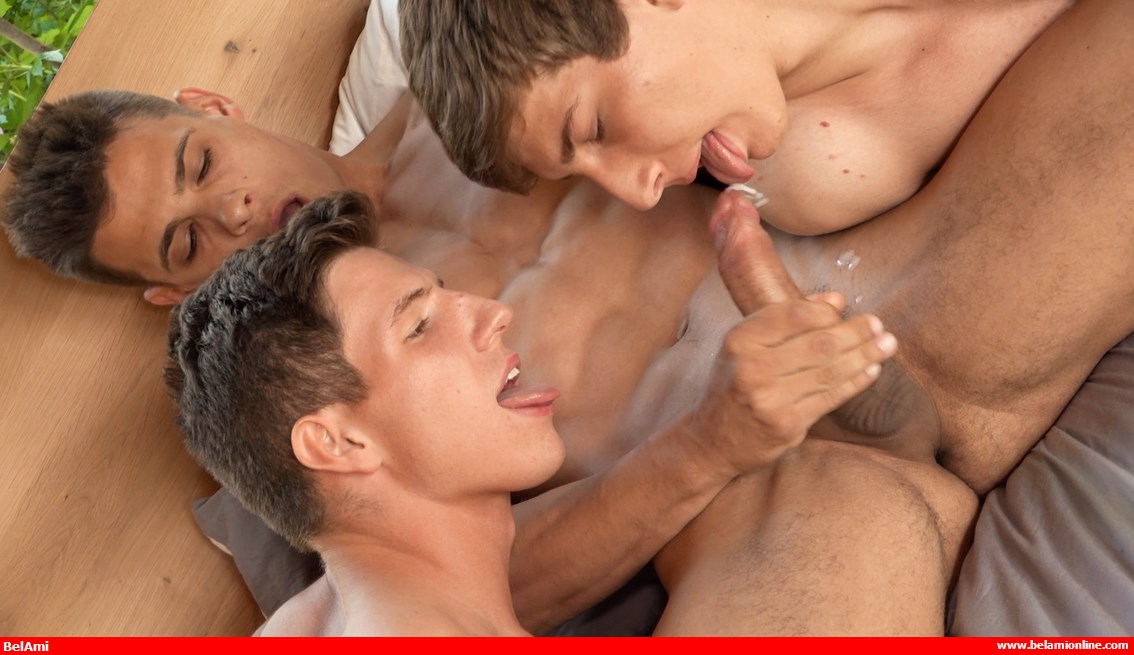 Trailer (watch full scene here):
[
BelAmi: Niko Vangelis, Andrei Karenin, And Tom Rogers Flip-Fuck Bareback
]