The Top 10 Most Masturbated-To Gay Porn Scenes Of 2013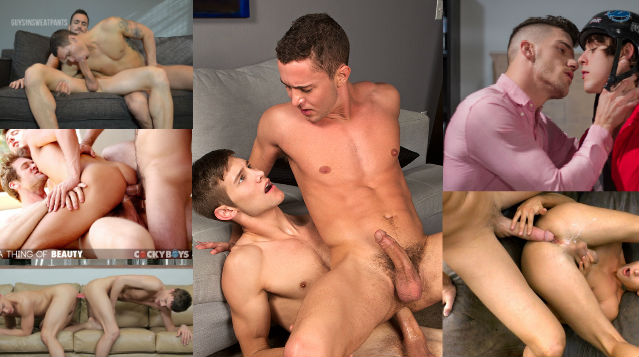 You've read the best and the worst of 2013, you've seen the most iconic images of 2013, and now it's time to rank what really matters: The Top 10 Most Masturbated-To Scenes Of 2013!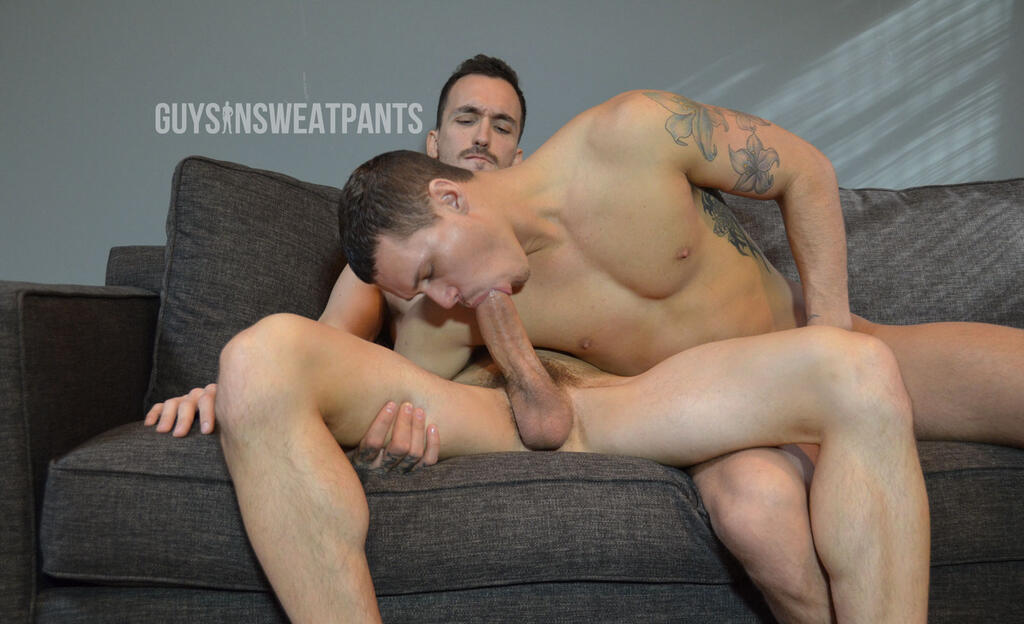 10. GuysInSweatpants: Ben Driver and Tate Ryder
Both Ben and Tate retired in 2013, and no one will ever be able to take their place. Hands (and mouths) down, the best deep-throating of the year.
9. Randy Blue: Adrian Hart, Robert Craig, and Sean Zevran
It's hard enough to capture great chemistry in a duo scene, but this three-way had plenty to spare. Randy's best scene of the year.
8. ManRoyale: Hunter Page and Andy Taylor
Hunter Page is the cutest gay porn star of 2013, and Andy Taylor is a worthy scene partner in the
best twink scene of the year
. It also happens to feature my favorite sex act involving a toy (Hunter and Andy go
ass-to-ass with a double-headed dildo
).
7. ChaosMen: Aries, Solomon, and Vander
ChaosMen always has the most raw (literally) and rugged gay porn stars around, and three of them are assembled in this insane three-way. It came out in April and, to be honest, I still haven't been able to get through
the entire thing
.
6. Helix Studios: Ty Roderick and Matthew Keading
How many times have I talked about Ty Roderick in the past month? A lot. I liked him throughout the year, but this recently-released scene sealed the deal (watch trailer). He's my favorite gay porn star of 2013.
5. Hot House: Connor Kline and Connor Maguire
Based on sexual compatibility, this is by far the hottest pairing of the year. If you want to watch two people who
really
like fucking each other, you need to watch
Connor Kline and Connor Maguire fuck each other
.
4. CockyBoys: Colby Keller, Gabriel Clark, and JD Phoenix
Not just the best three-way of the year, but also arguably the best series of the year,
A Thing Of Beauty
. Colby, Gabriel, and JD each brought something unique to the scene, and the combined result was explosive. Oh, and
JD gets DP'd
.
3. Camel
Who is Camel, and how did a random amateur video make it into the top 3 most masturbated-to scenes of 2013? Just watch the above clip and you'll understand.
2. BelAmi: Mick Lovell and Kevin Warhol
Mick Lovell may be long gone, but the image of his
extra long dick cumming into Kevin Warhol's ridiculously perfect hole
will stay with me forever. Mick's best scene ever, and
BelAmi's best scene
of 2013.
1. Sean Cody: Brooks and Ryan
Based on the sheer number of scenes they release (one every other day),
Sean Cody
is a consistently reliable source for one's masturbatory needs. And nowhere was this more true than
the scene with donkey-dicked Brooks and powerbottom Ryan
, which features a bareback creampie that is so deep and so voluminous, you can almost feel it yourself.
Click here for a $1.00 Sean Cody membership
and watch the scene for yourself.
Did any of these 10 scenes make your list? What did you do j/o to in 2013? Let me know in the comments!
UPDATE: What were the best gay porn scenes of 2014? Click here to see the 10 best gay porn scenes of 2014!