Trent King Spits Out Malik Delgaty's Fake Cum On A Woman Who Just Sucked His Cock In A Bucket Of Fried Chicken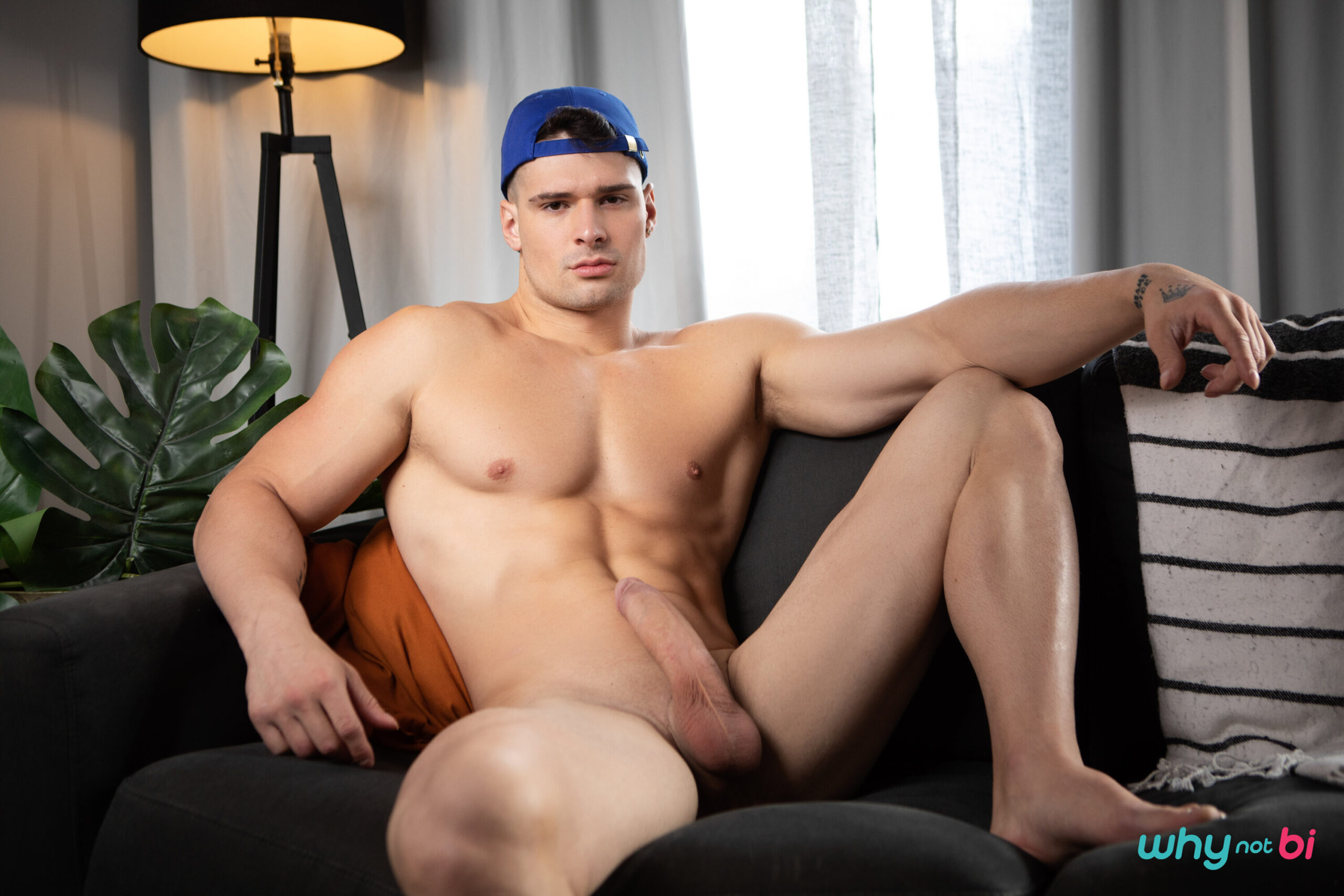 It's an epic week for fake cum, food, and people having sex in front of other people. Yesterday, it was twinks, bears, and donuts, while today, it's Malik Delgaty, bisexuals, and fried chicken. Just when you think you've had enough from Men.com, now there's this: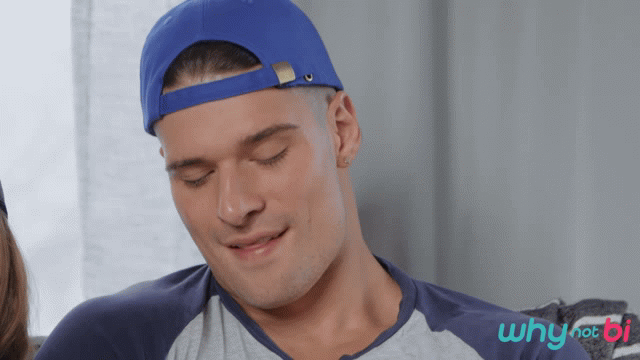 That's obviously Malik Delgaty sticking his fat cock through a bucket of fried chicken, and in this bi three-way co-starring Trent King and Laura Fox, you'll see multiple fake cum shots, pussy eating, real cum facials, and more. The highlights (or lowlights, depending on your taste):
The girlfriend realizes she's not picking up a piece of chicken, much to Malik's delight.
I just realized those actually look like chicken nuggets, not fried chicken?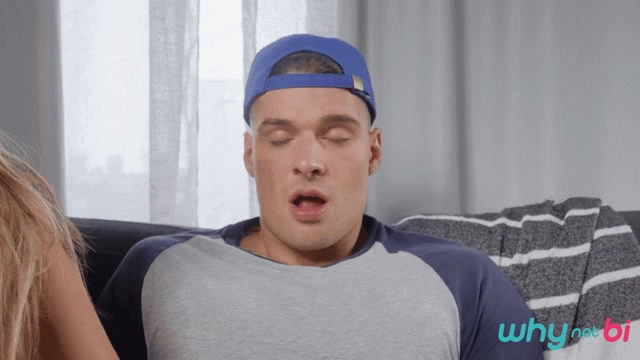 While most people's favorite dipping sauce is honey mustard or bbq, this poor girl was given Cetaphil. Or, maybe Men.com splurged and used a bottle of ranch dressing for a change.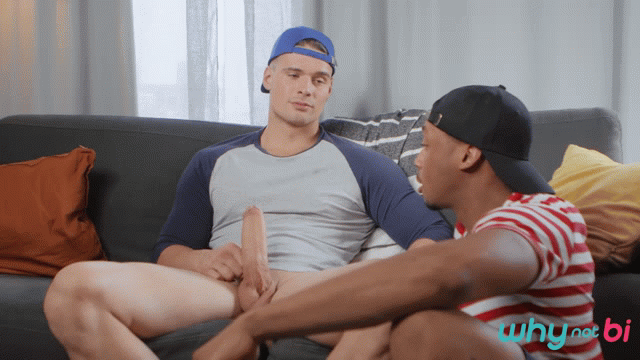 Once the woman leaves, it's of course Trent King's turn to feast on king Malik.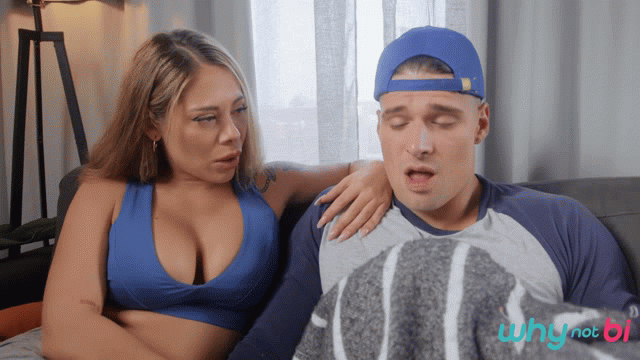 Oops, she's back, and she can tell that something is going on.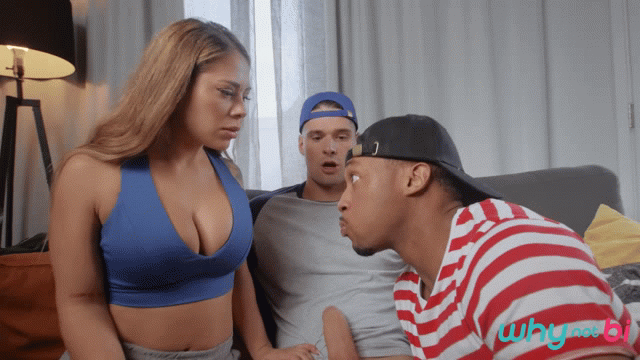 Malik Delgaty was able to shoot a second load of fake cum into Trent's mouth while he was underneath that blanket, but Trent clearly wasn't in the mood to swallow.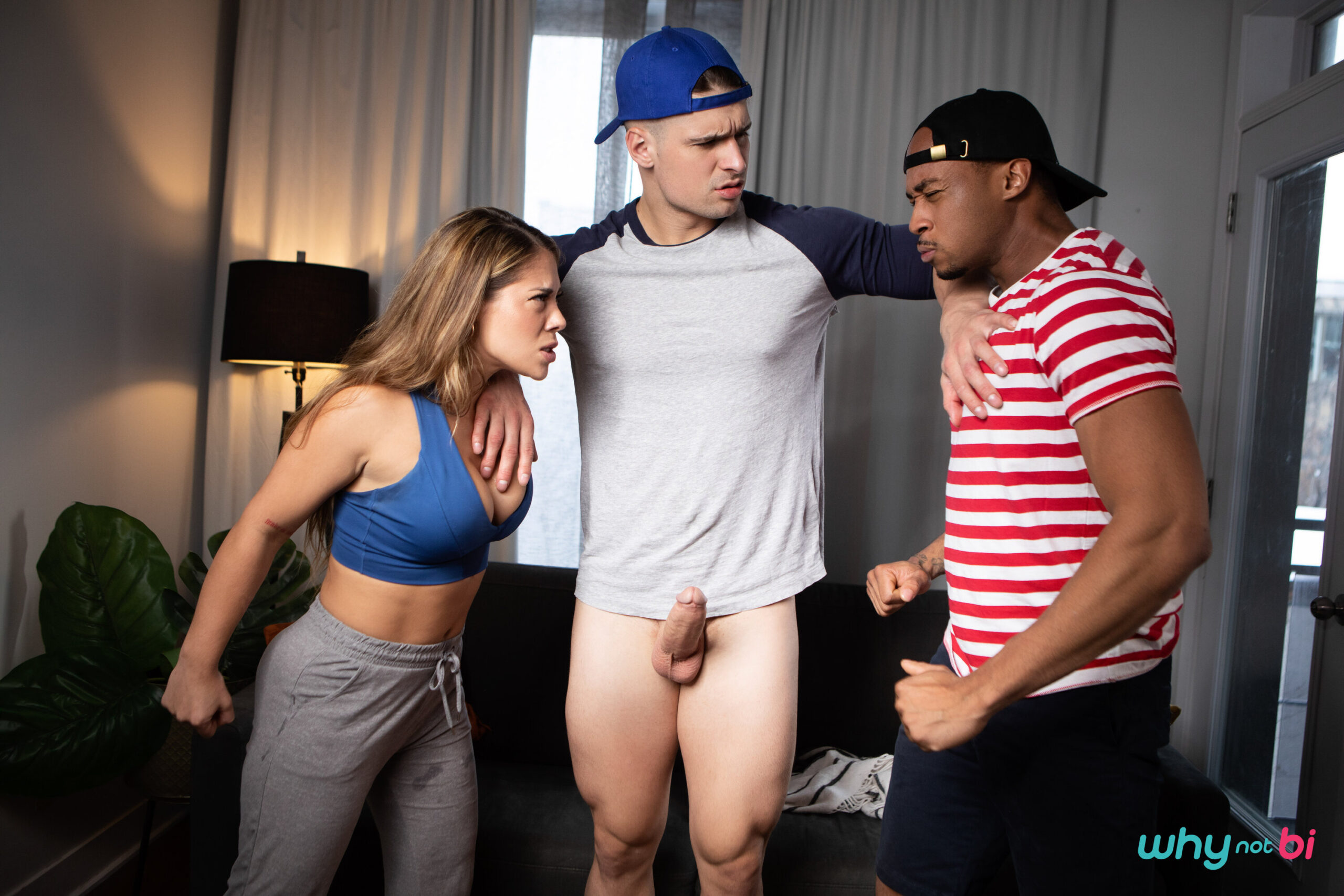 A fight breaks out, but Malik plays peacemaker and offers to fuck them both.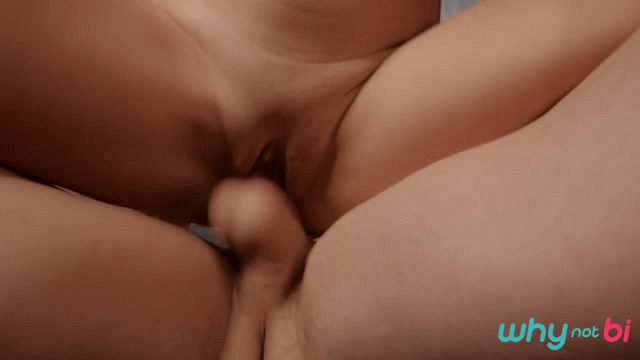 There's a lot of focus on the woman in this scene, and she gets fucked in multiple positions by Malik.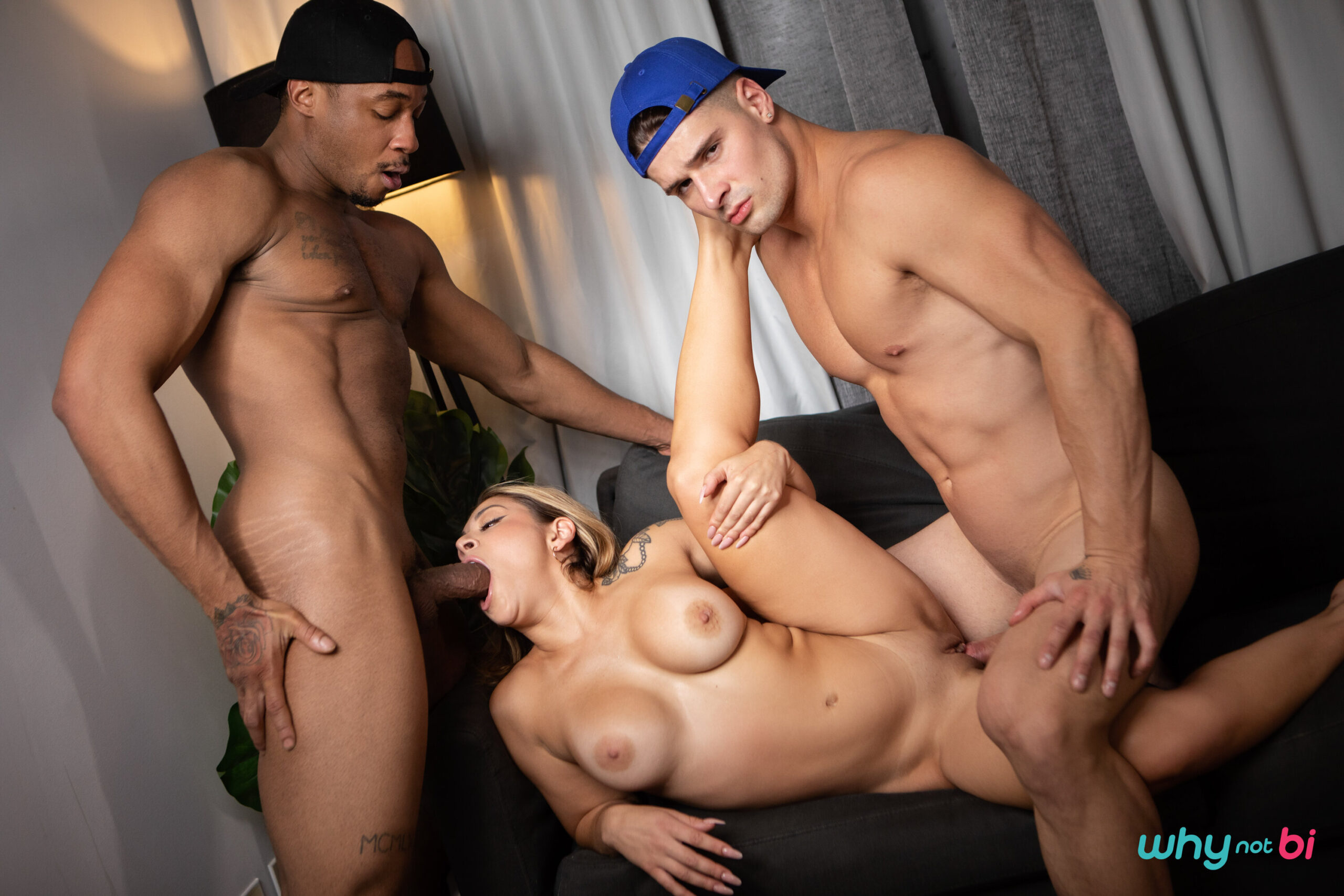 Trent did not get to fuck Laura Fox in this scene, but she did suck his big cock.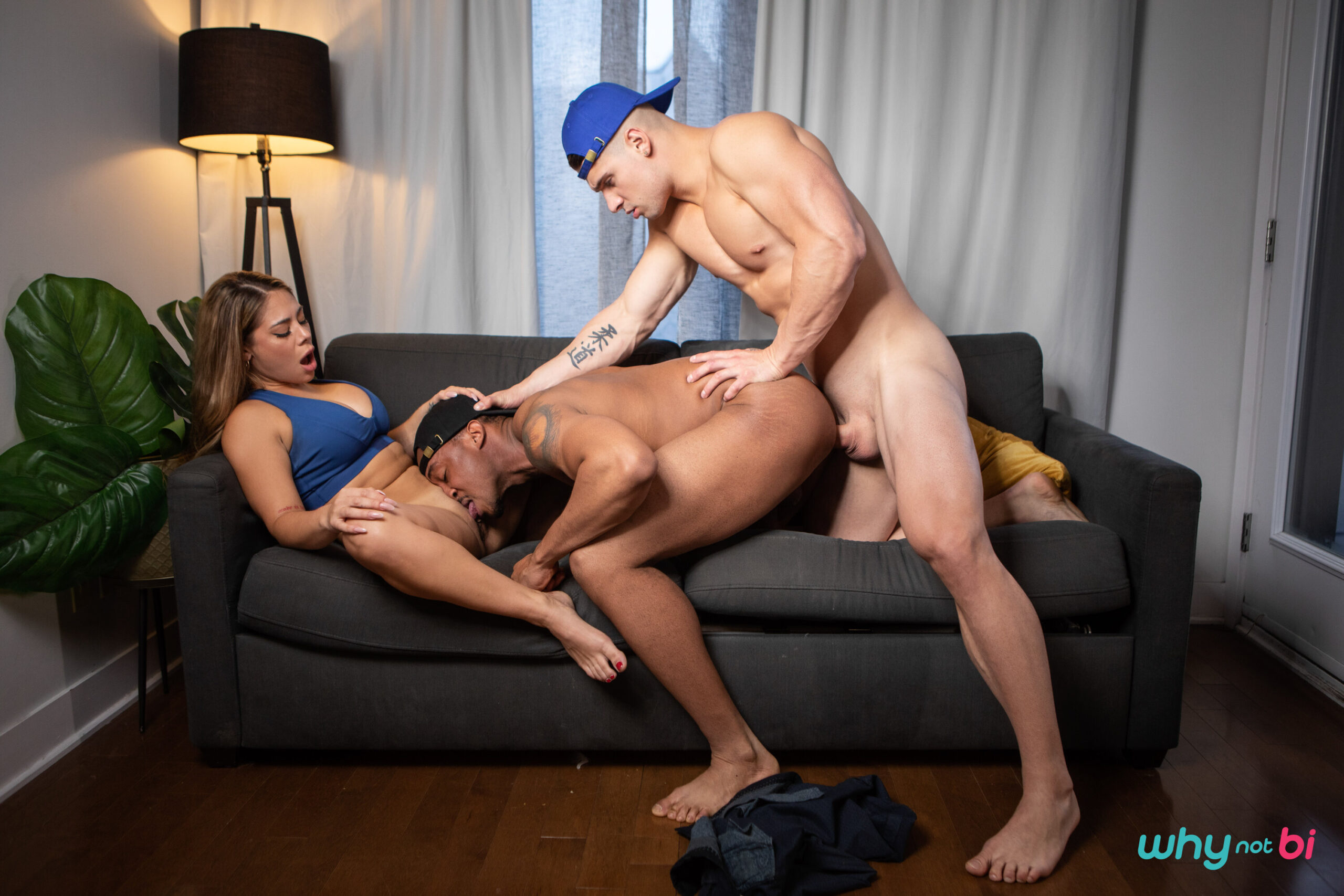 Trent King only gets fucked in one position, as seen above.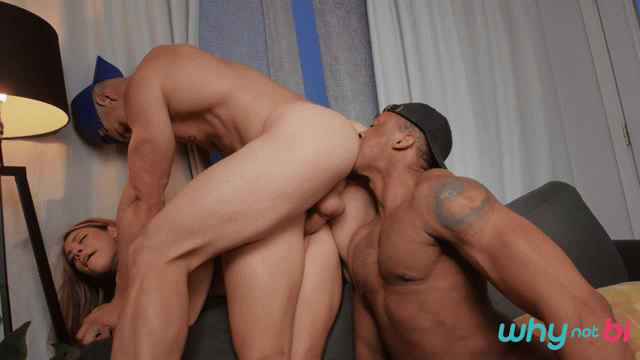 On the bright side, it was hot to watch Trent eating Malik's ass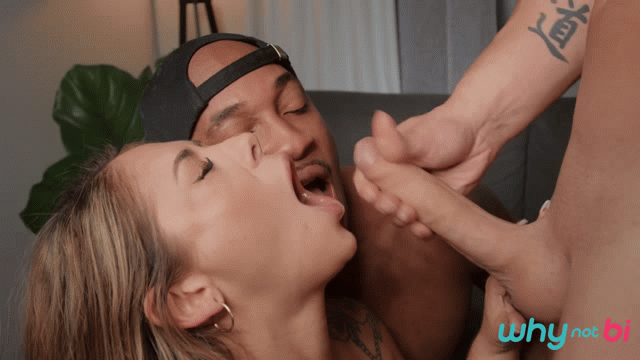 And, thankfully, Malik does finally shoot some real cum at the end of the video, which Laura and Trent happily lick up.
Trailer (watch full scene here):
[
Men.com: Malik Delgaty Fucks Trent King And Laura Fox Bareback
]