WATCH: Tristan Hunter Rides Trevor Brooks' Cock And Drinks His Cum
It feels like I've been waiting for this duo my entire life? If you have, too, praise the gay porn gods (and CockyBoys, where the scene was just released), because the wait is over. Tristan Hunter and Trevor Brooks are finally fucking, and it's even better than I imagined it would be. A few of my favorite moments: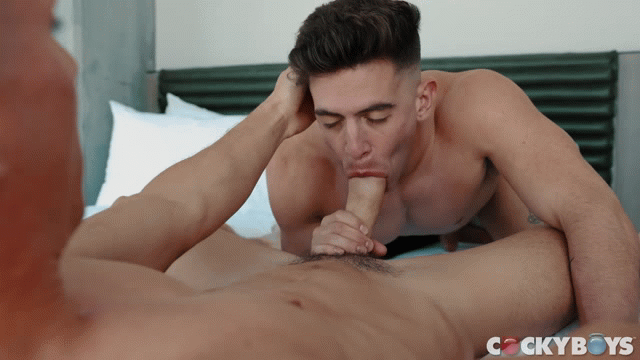 Trevor Brooks' beautiful blue eyes + Tristan Hunter's fat cock = Literally heaven.
Trevor Brooks playing with and stroking Tristan Hunter's cock while pumping away.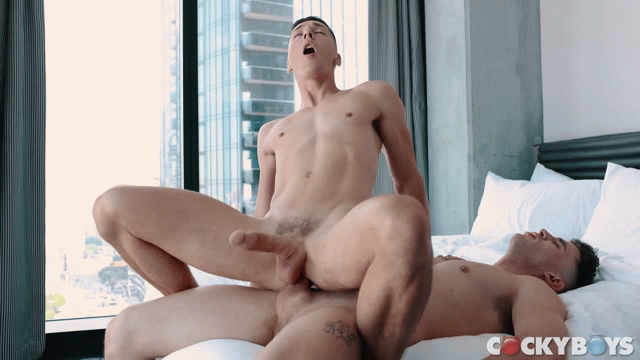 Reverse cowboy king Tristan Hunter bouncing up and down like only he can. His dick is so big and hard as it sways back and forth, it almost looks like it's gonna jump through the screen and hit you right in the face? (Dare to dream.)
Cum-covered Tristan marvels at Trevor's cock and busted nut as the two luxuriate in the aftermath of their epic fuckfest.
More photos, gifs, and the trailer down below:
Trailer (watch full scene here):
[
CockyBoys: Trevor Brooks Fucks Tristan Hunter Bareback
]