Trevor Harris Update: Bustin' With Justin, Bottoming For Blake, Bleaching Hair Blond, And More!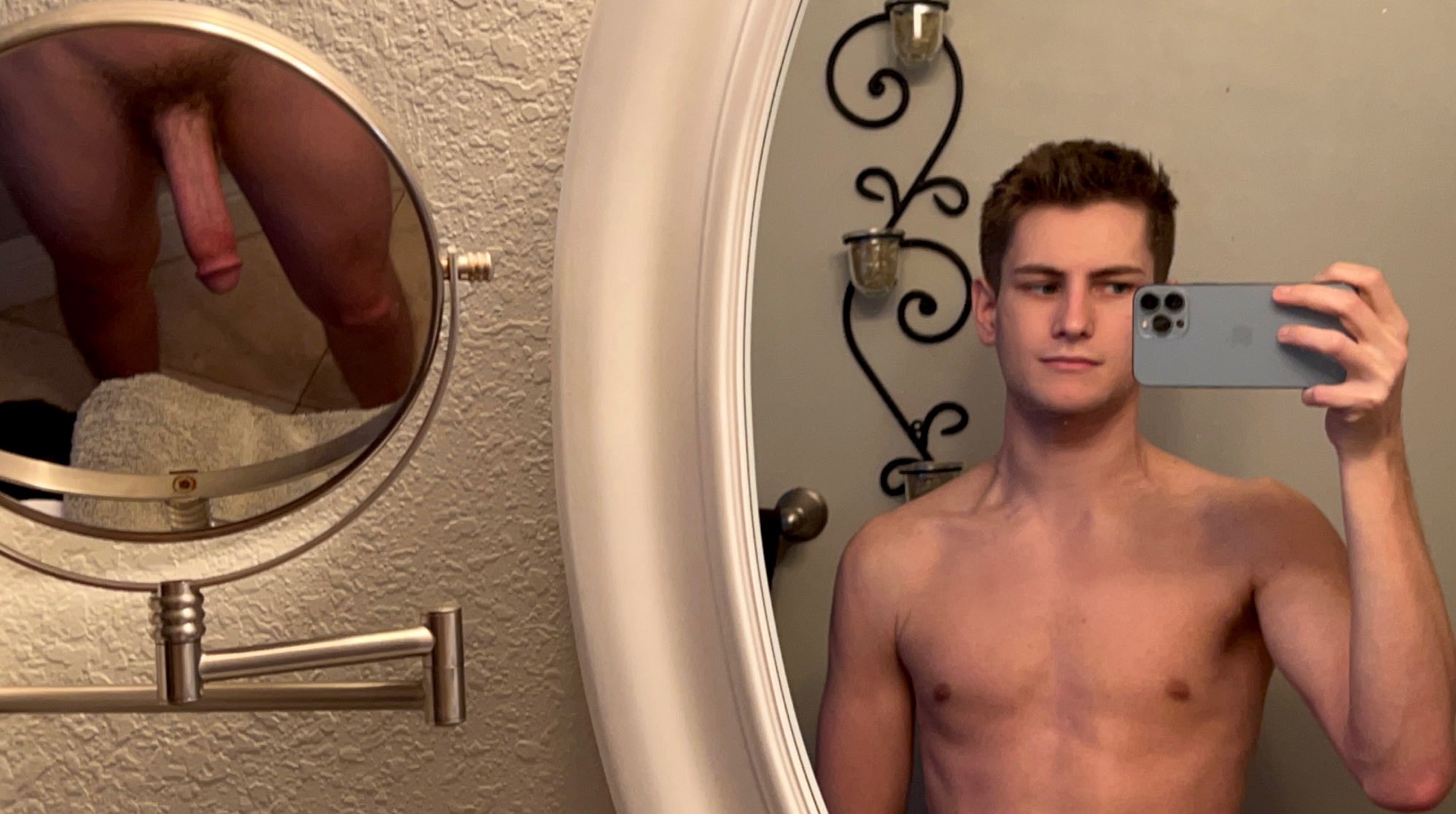 It's perhaps the busiest month ever for big-dicked twink superstar Trevor Harris, with four new scenes at three different sites, plus a brand new look that, if you prefer blonds, might make him even hotter. Here's a freshly bleached blond Trevor, whose baby blue eyes are literally hypnotic: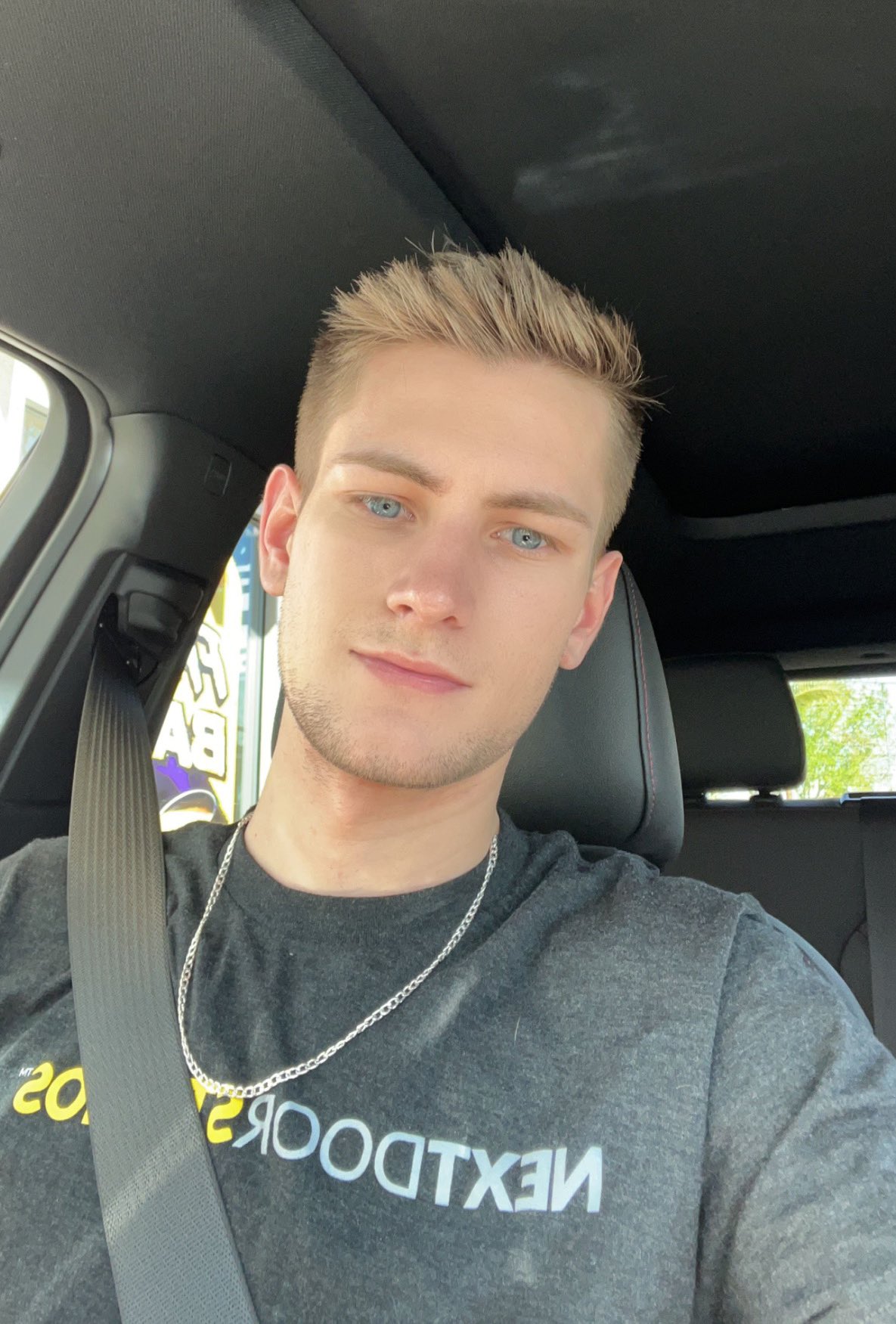 The new hair is brand new, so you won't see it in any of the scenes Trevor has coming out right now. And there are four such scenes being previewed here today, the first of which co-stars Justin Matthews, and is out now on DisruptiveFilms: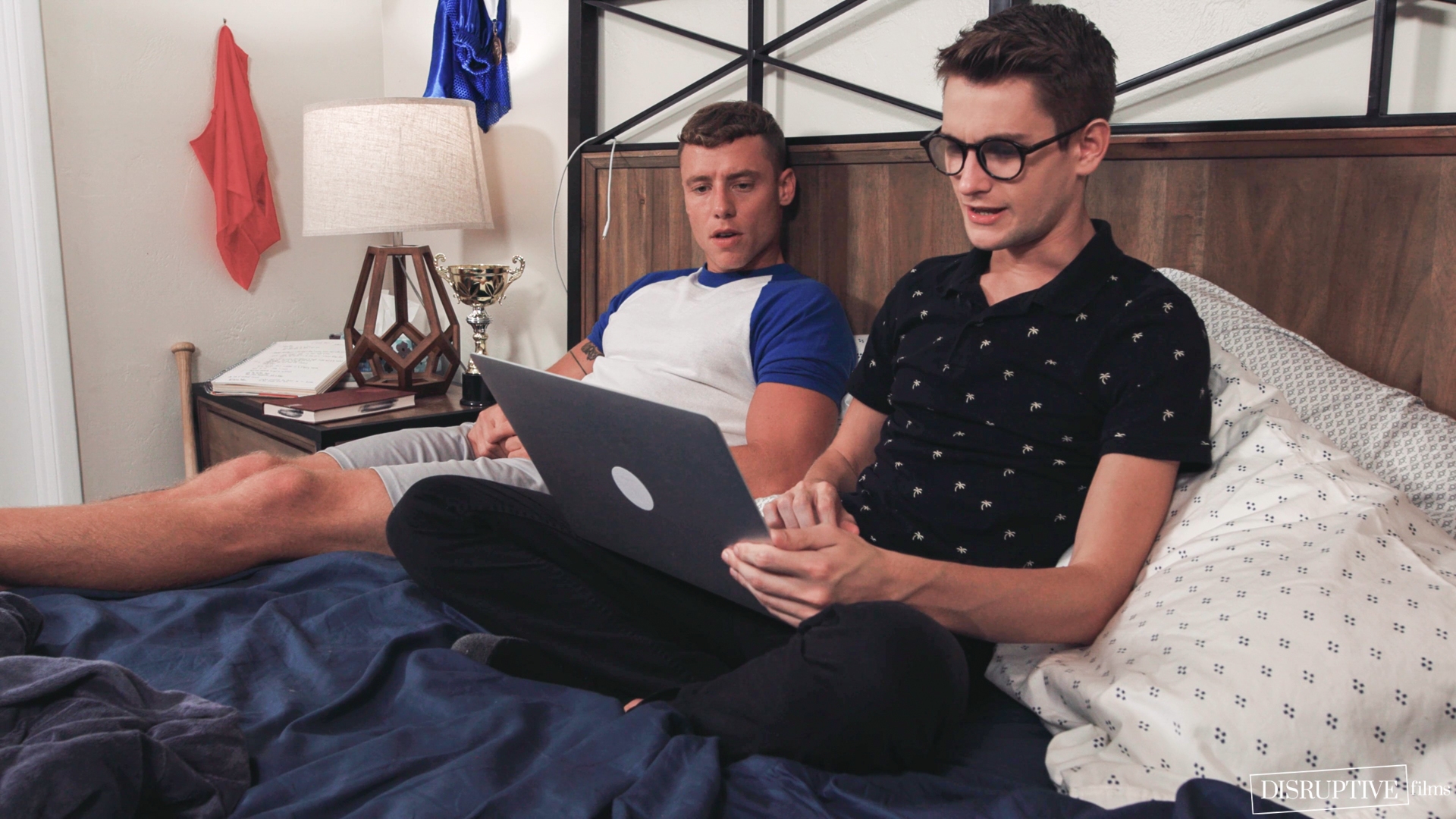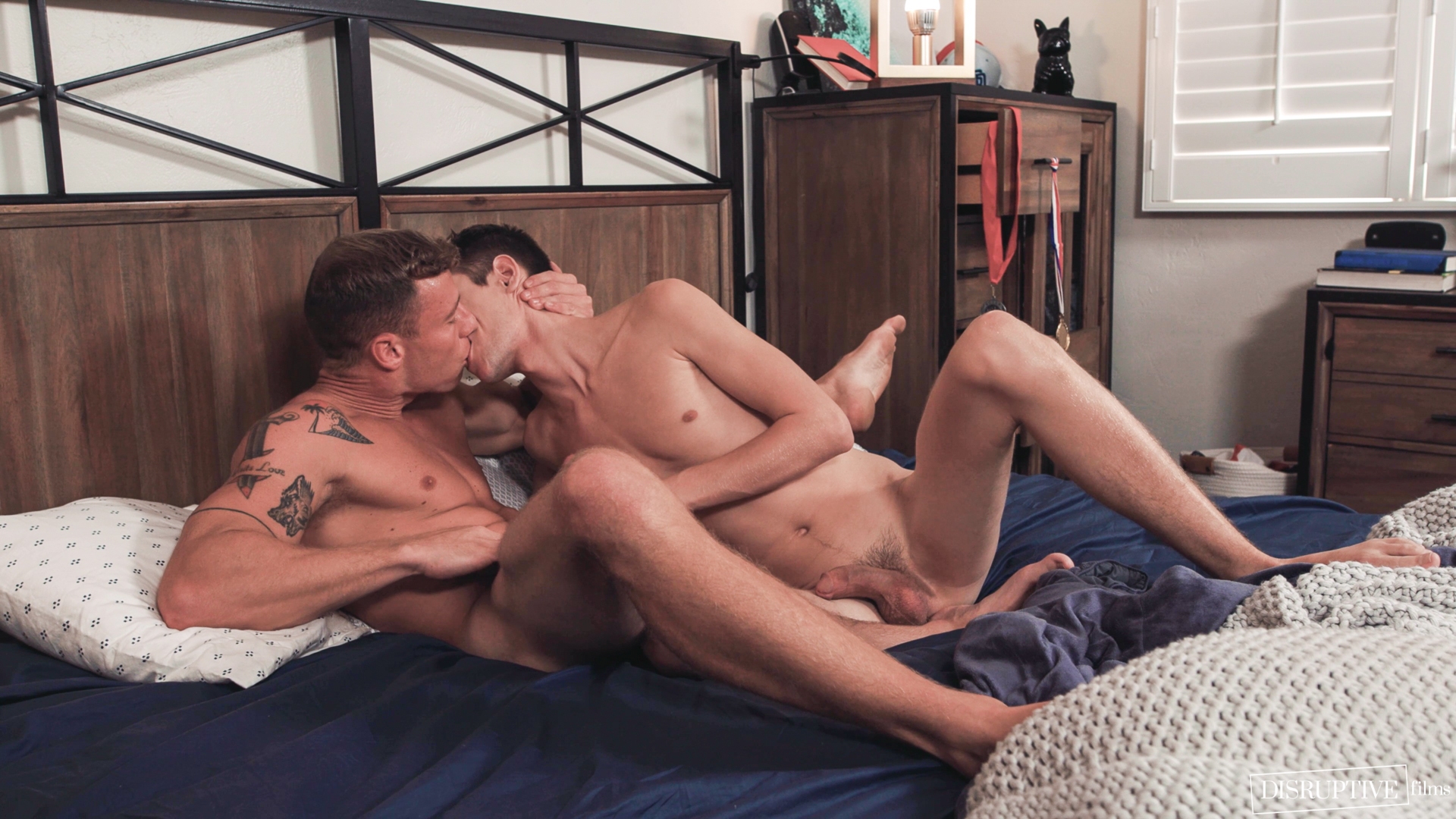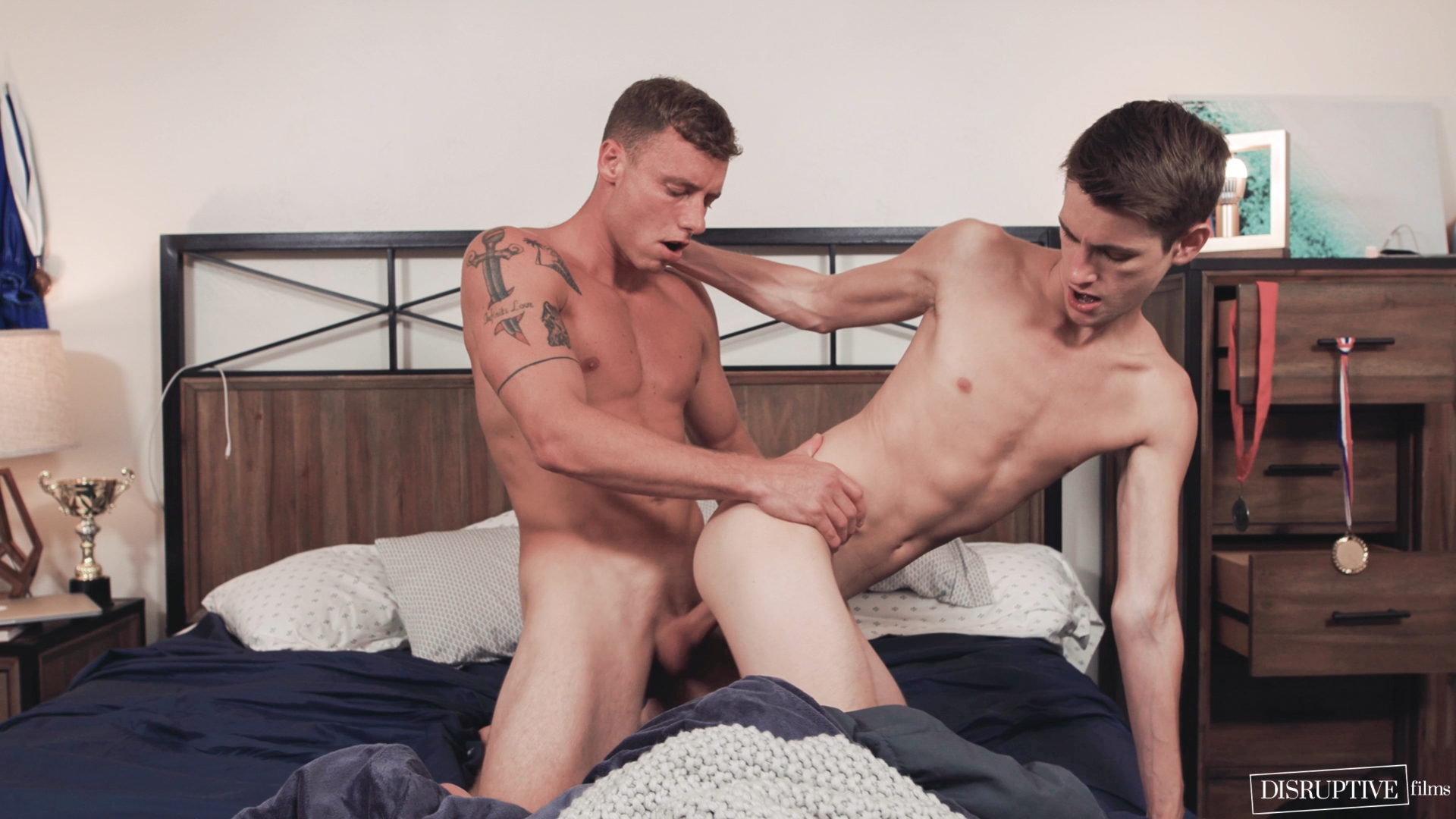 Trailer (watch full scene here):
[
Disruptive: Justin Matthews Fucks Trevor Harris Bareback
]
Not clear when this was taken (might've been after the Disruptive shoot, or it could've been during an upcoming NextDoor scene), but Trevor recently shared this photo and wrote, "Covered in Justin's cum":
This photo is about 98986947 zillion times hotter than their Disruptive trailer, tbh.
Next up, it's a sneak peek at a scene coming out in late April, and Trevor's top in this one is…surprise…Alessandro Drago (a.k.a. Sean Cody's Alessandro/Corbin Fisher's Adriano):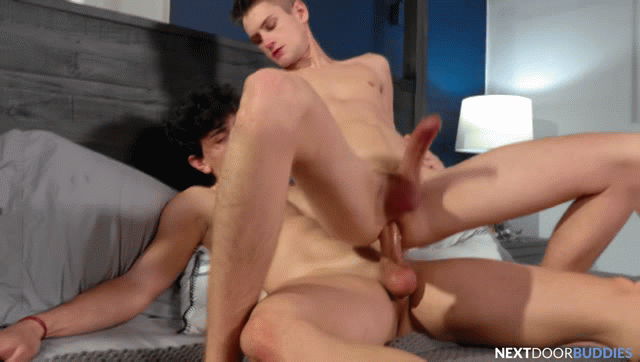 Looks like gay-for-pay Italian ballet dancer Alessandro hit up all the major studios while he was in the country, and after SC and CF, NextDoor was his next stop. I liked his scene with Roman, and this one with Trevor looks to be just as good: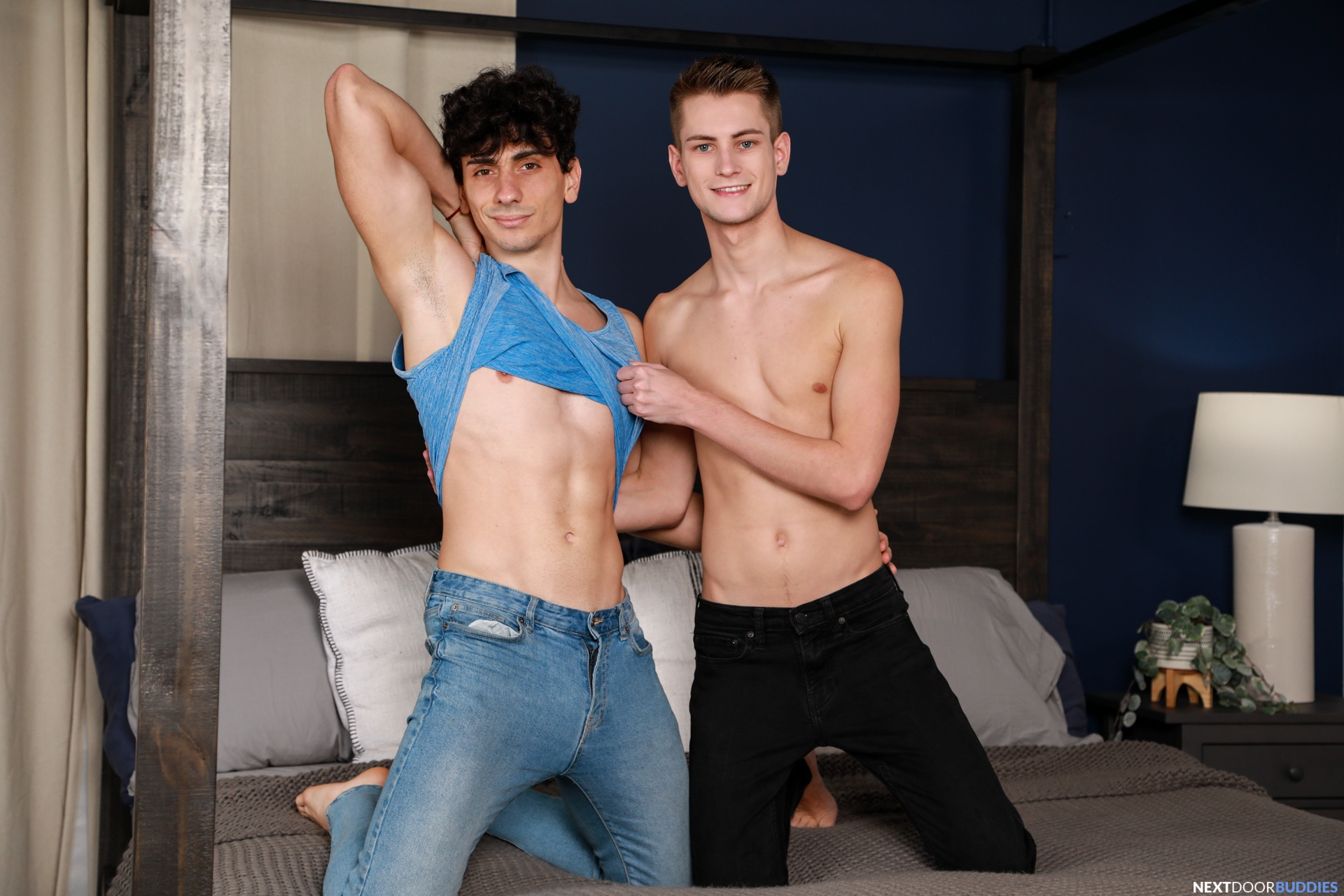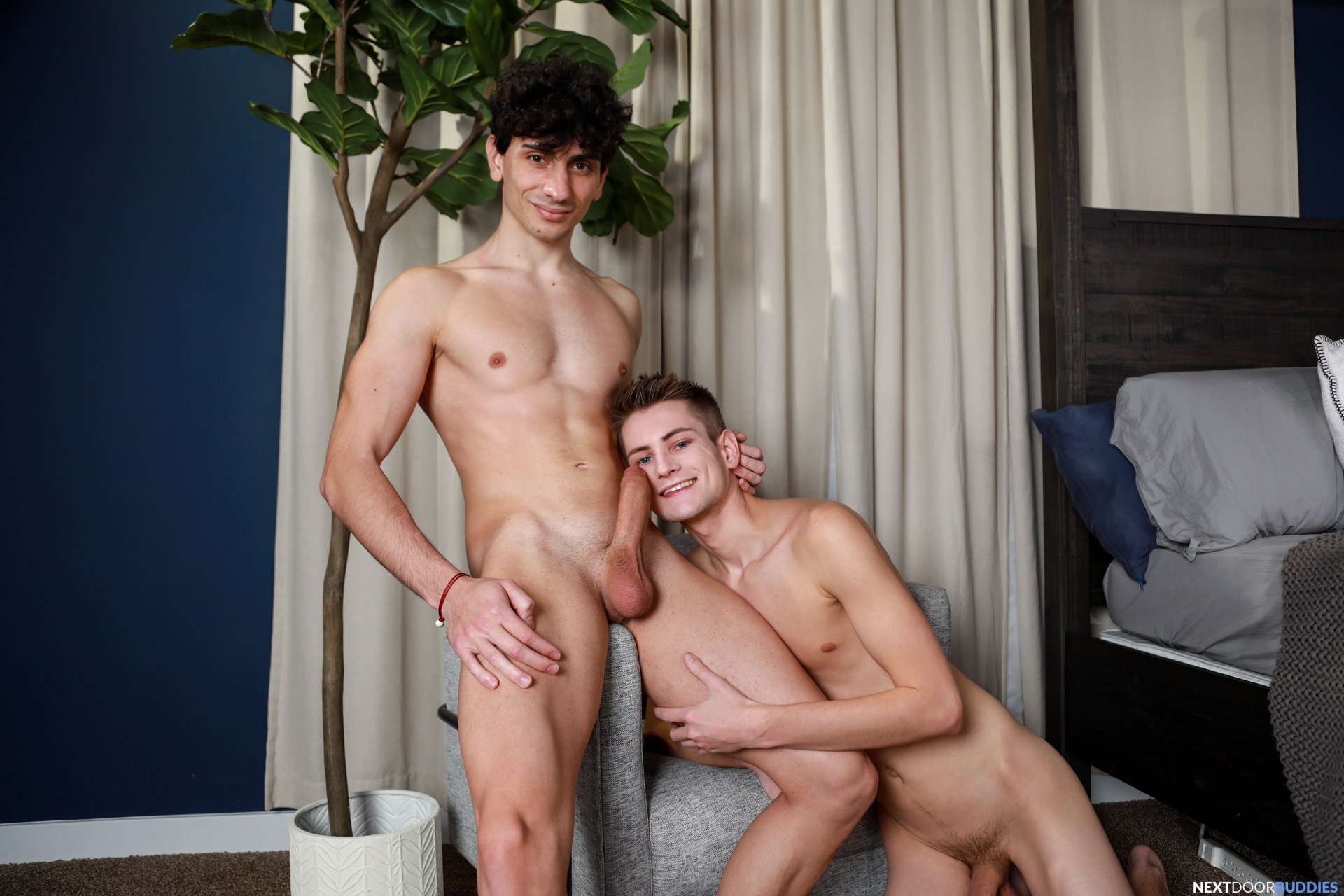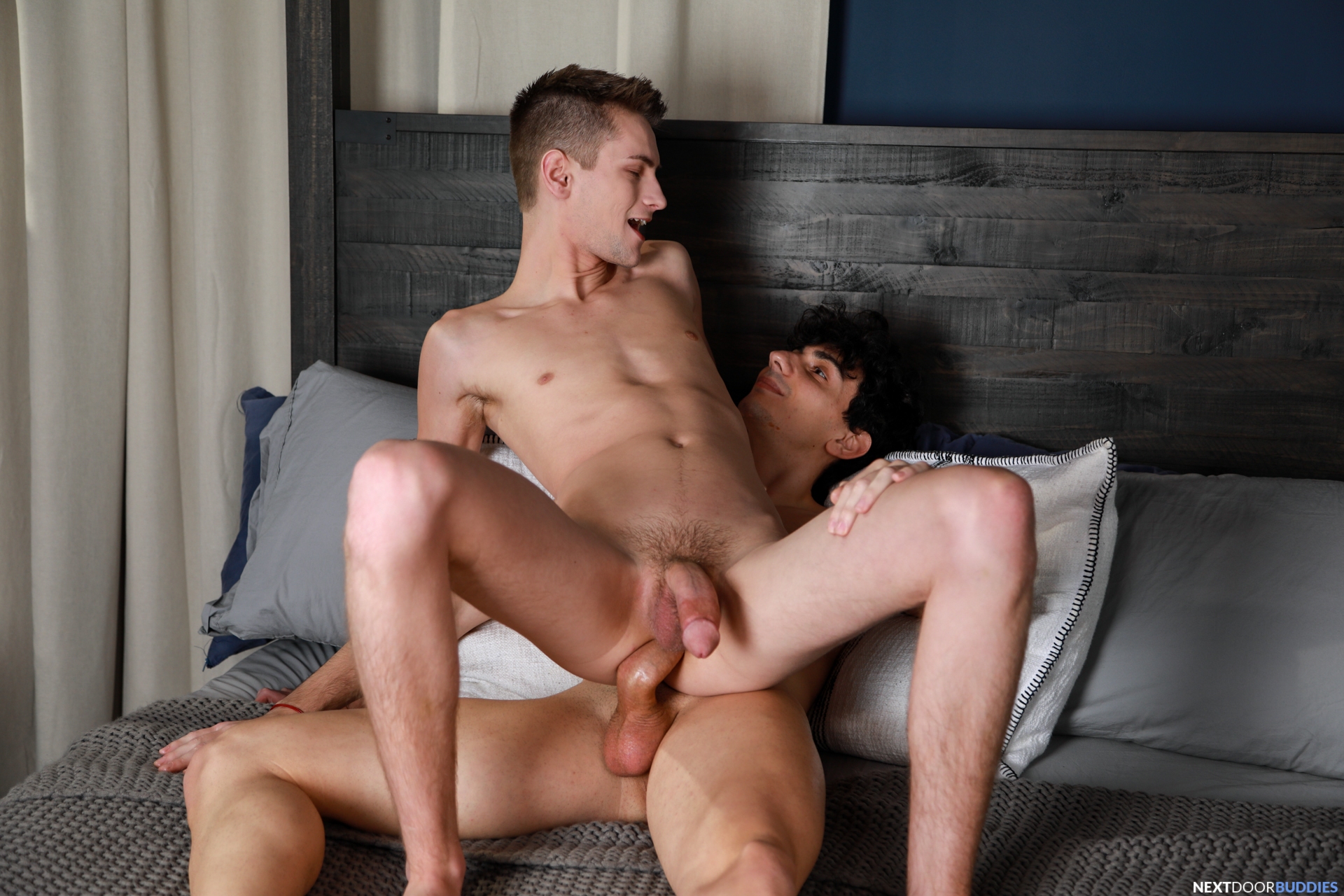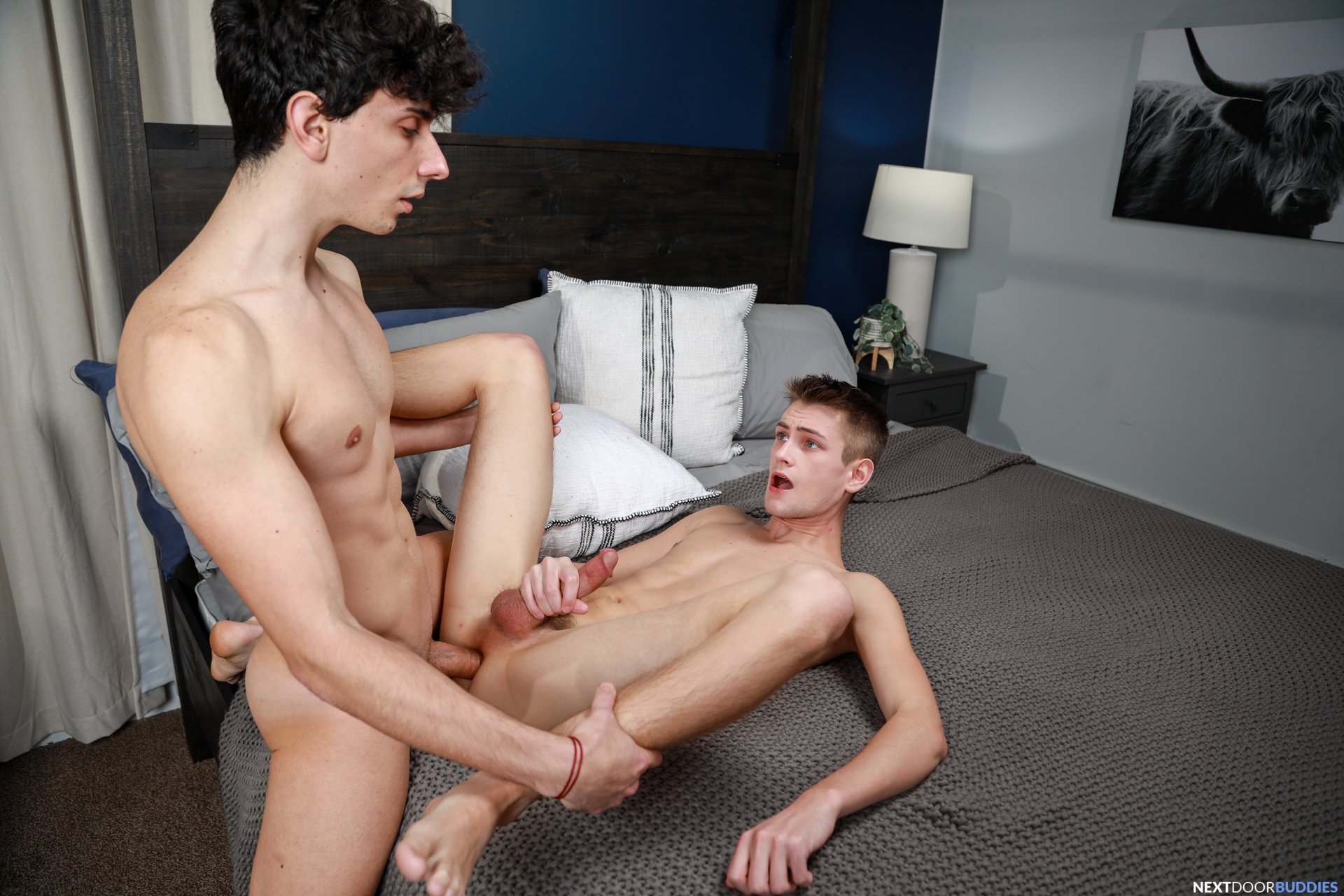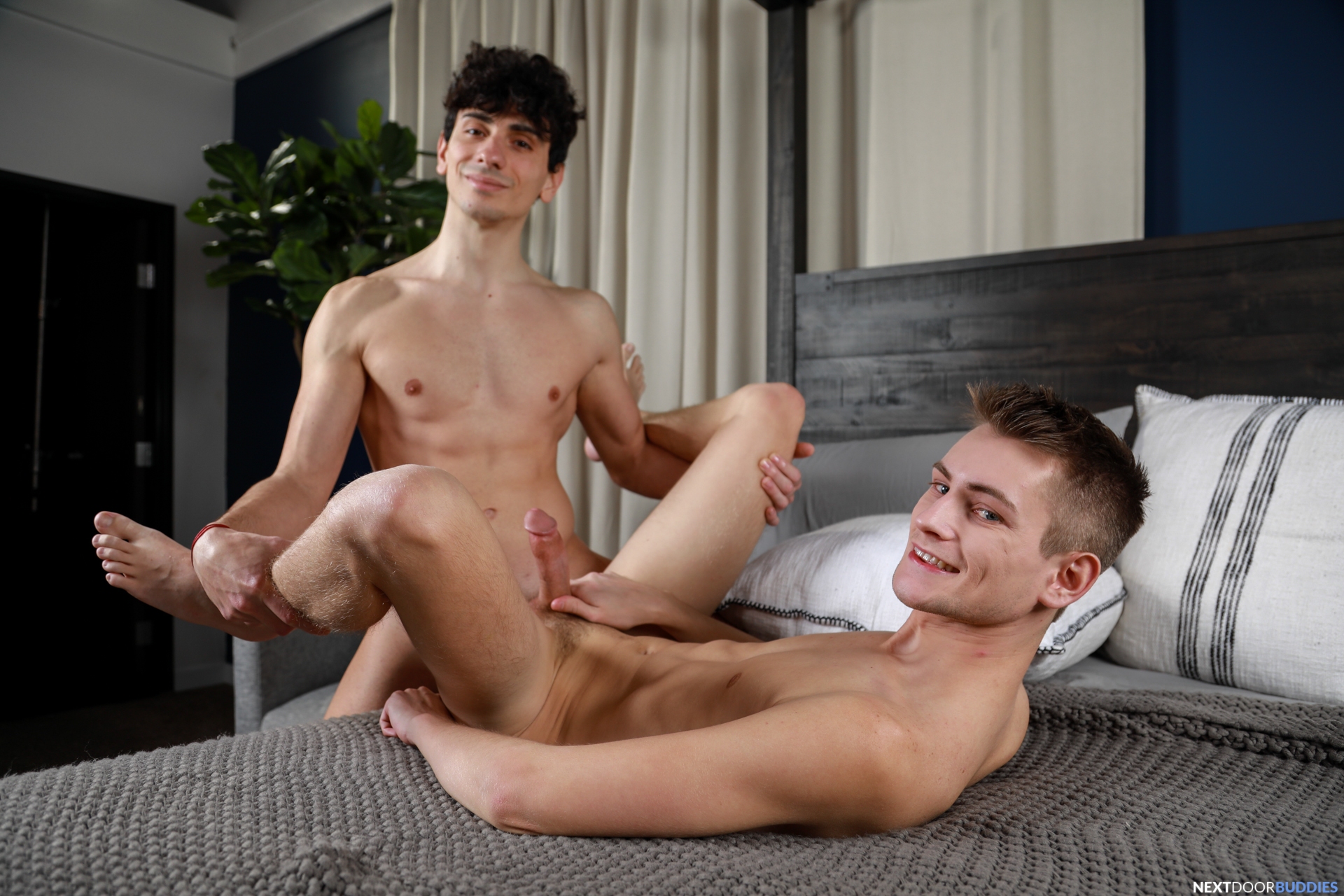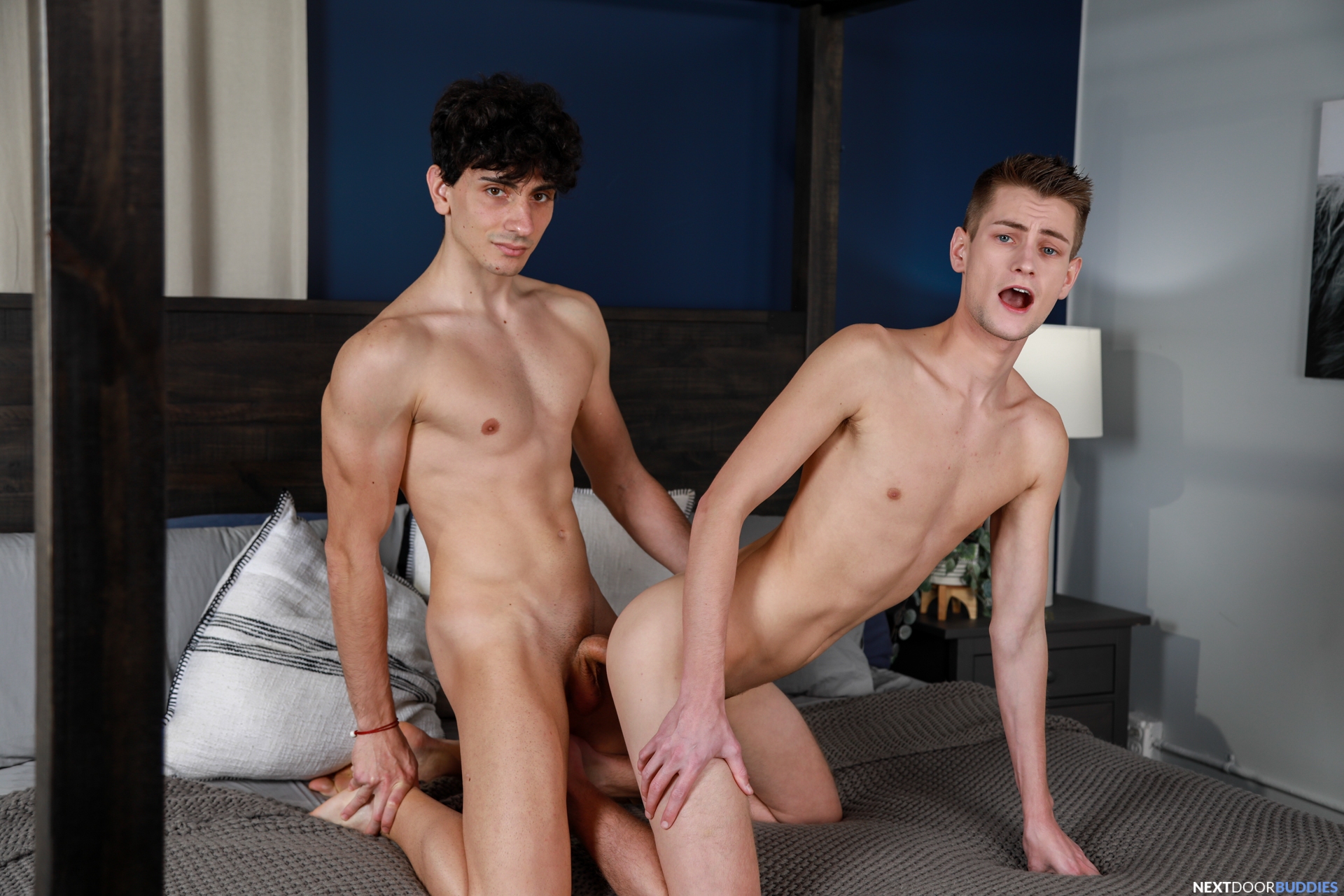 Trailer (watch full scene here):
[
NextDoor: Alessandro Drago Fucks Trevor Harris Bareback
]
Time for one more of Trevor's Disruptive scenes that came out this week, co-starring Jayden Marcos and Evan Knoxx, making this a big-dicked trifecta: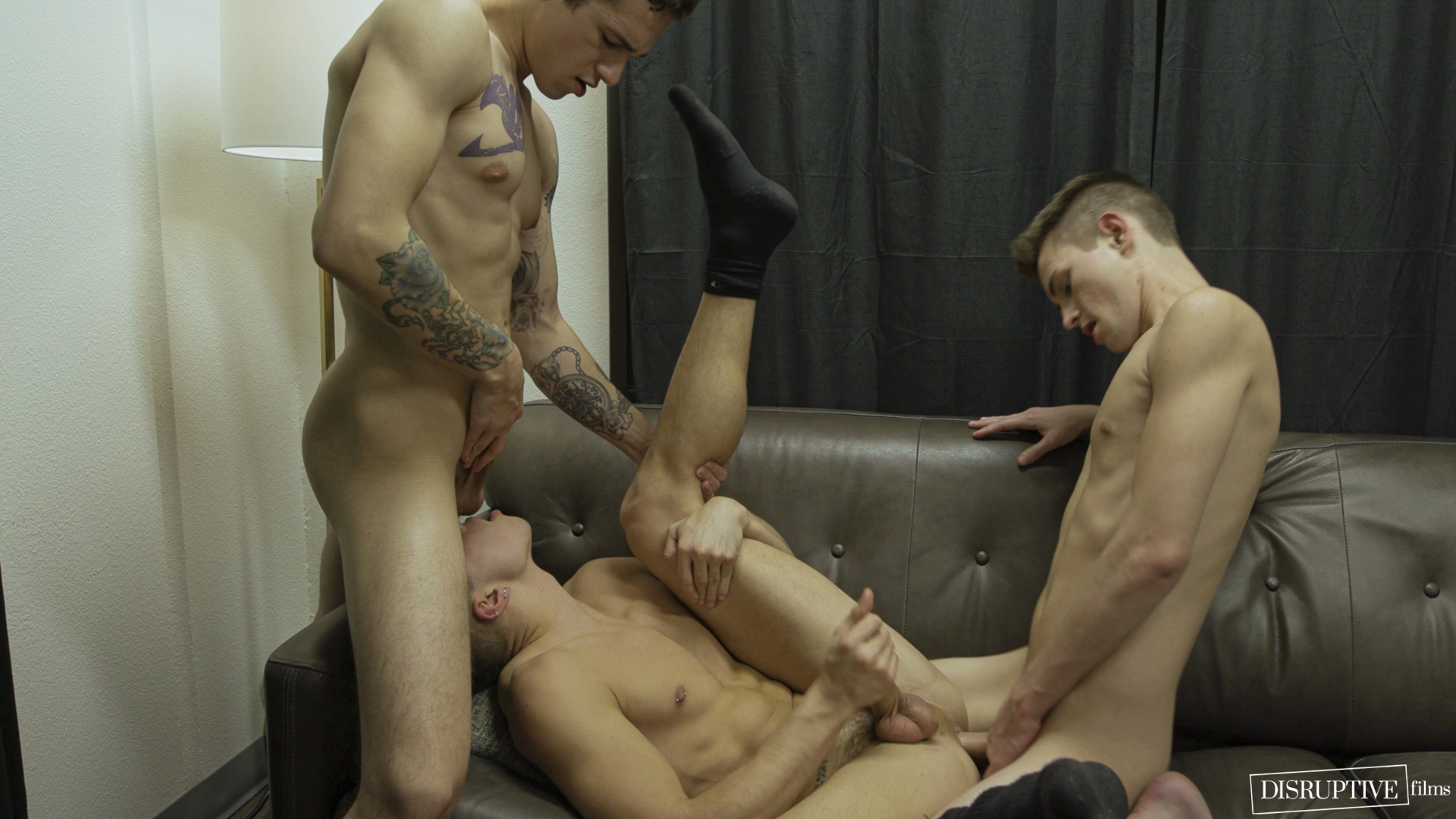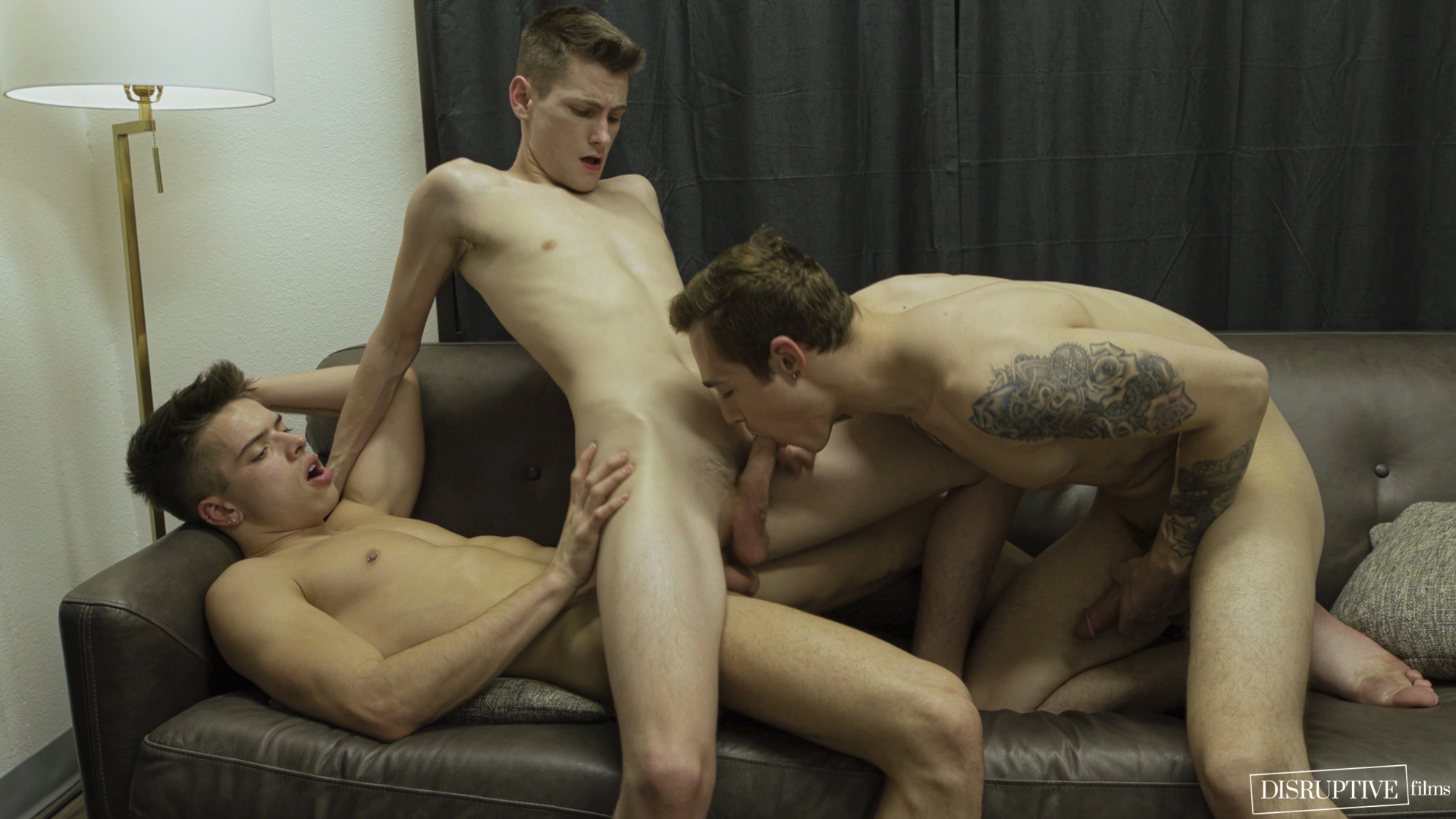 Disruptive unfortunately has the worst trailers in gay porn, which make their content look drab, unsexy, and just plain ugly. The stars are none of those things, but watching these trailers makes me never want to watch the full videos (let alone post articles about them). So, skip the trailer, go straight to the scene, and just fast-forward where needed. Trailer (watch full scene here):
[
Disruptive: Trevor Harris, Evan Knoxx, And Jayden Marcos
]
Finally, Trevor Harris will be seen bottoming for Blake Wilder in a NextDoorTaboo video on April 8th, and this is the scene I'm most looking forward to, for obvious reasons.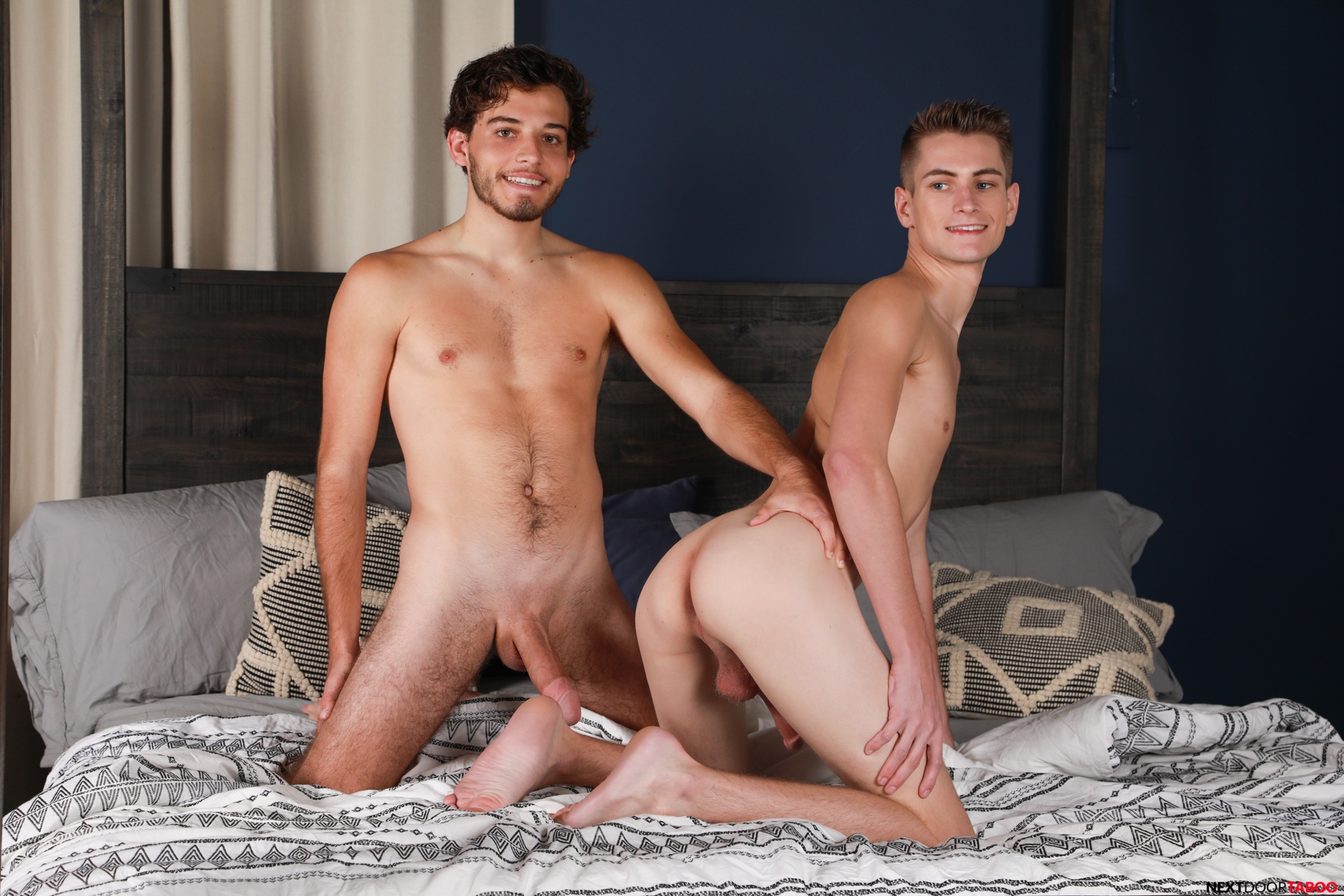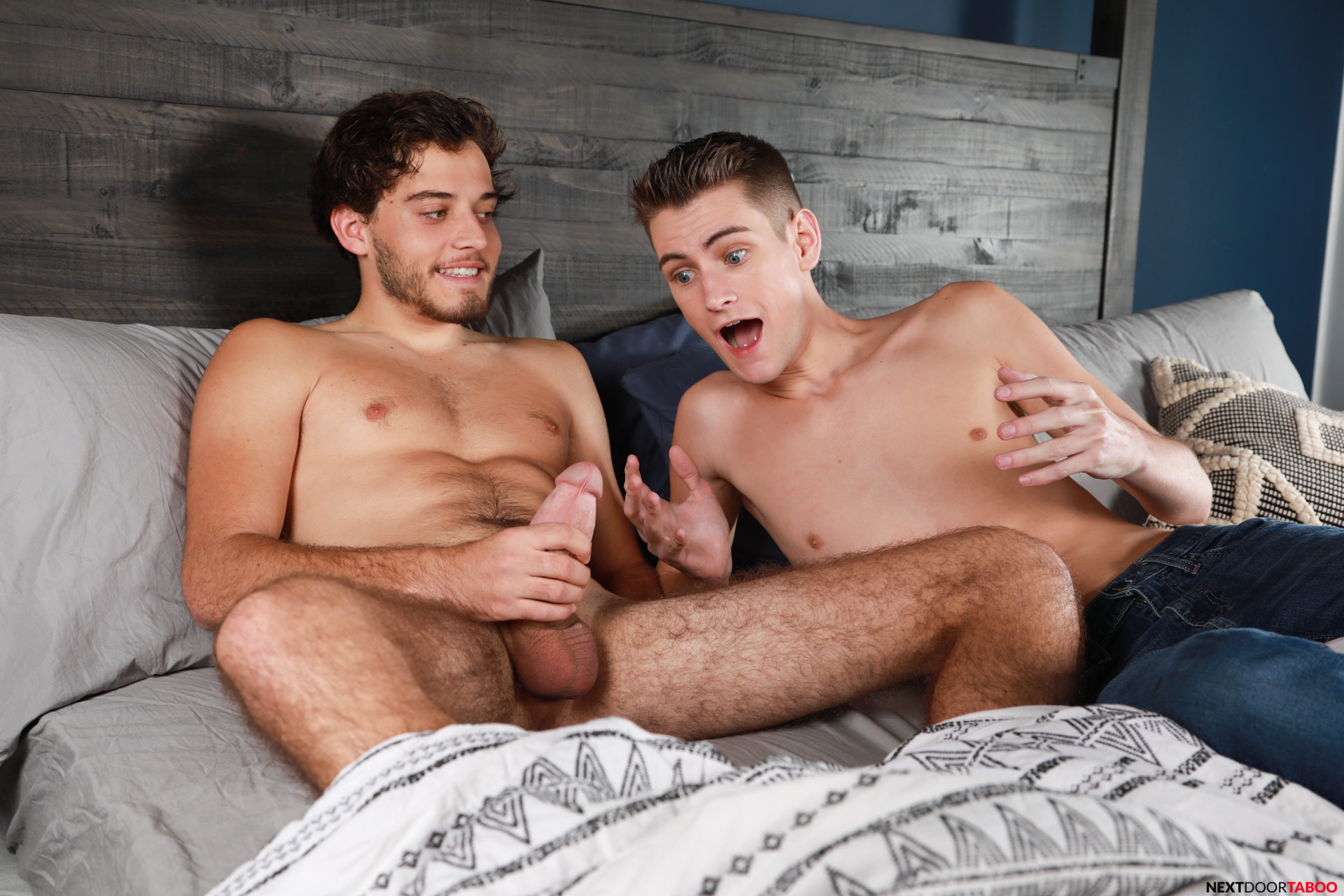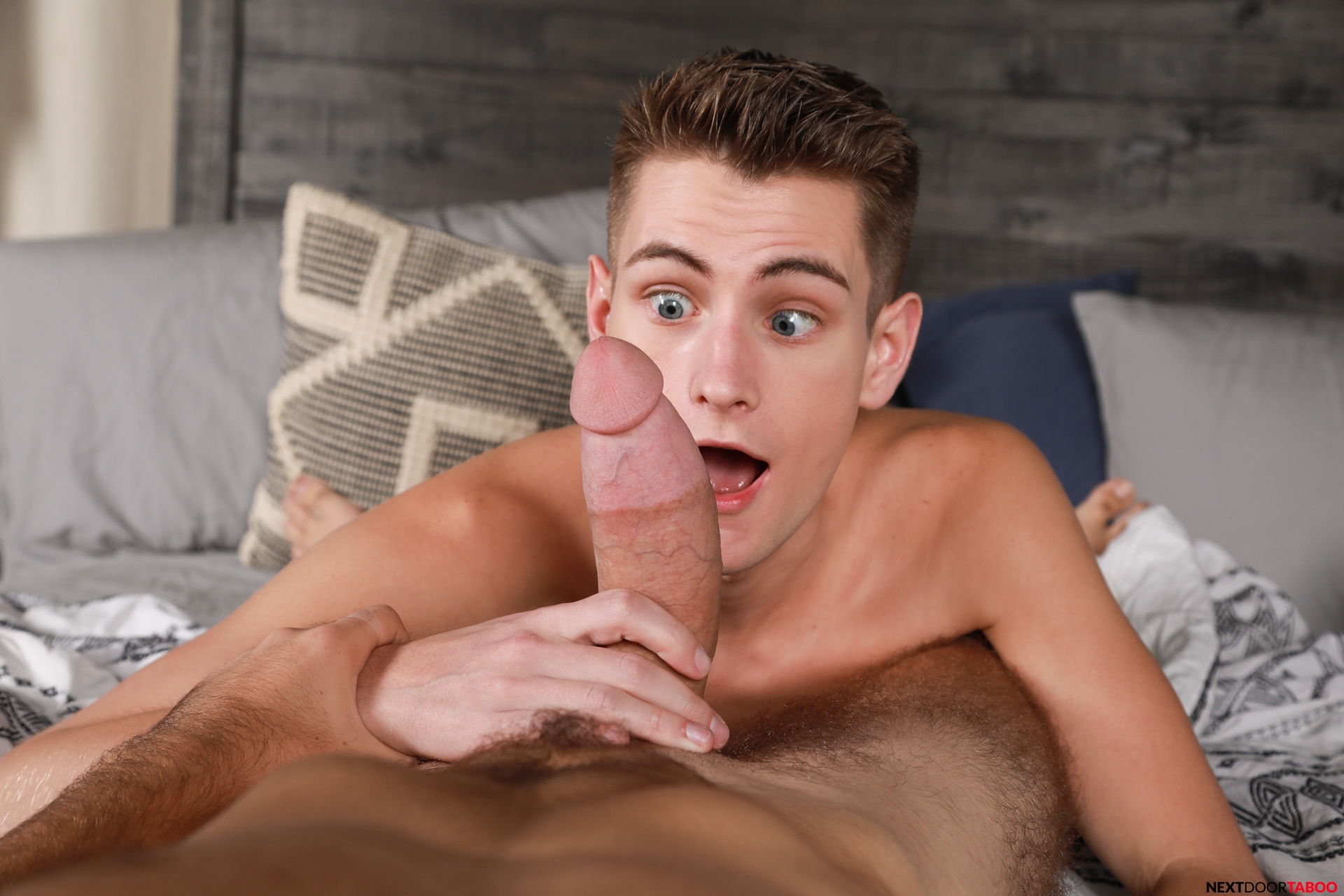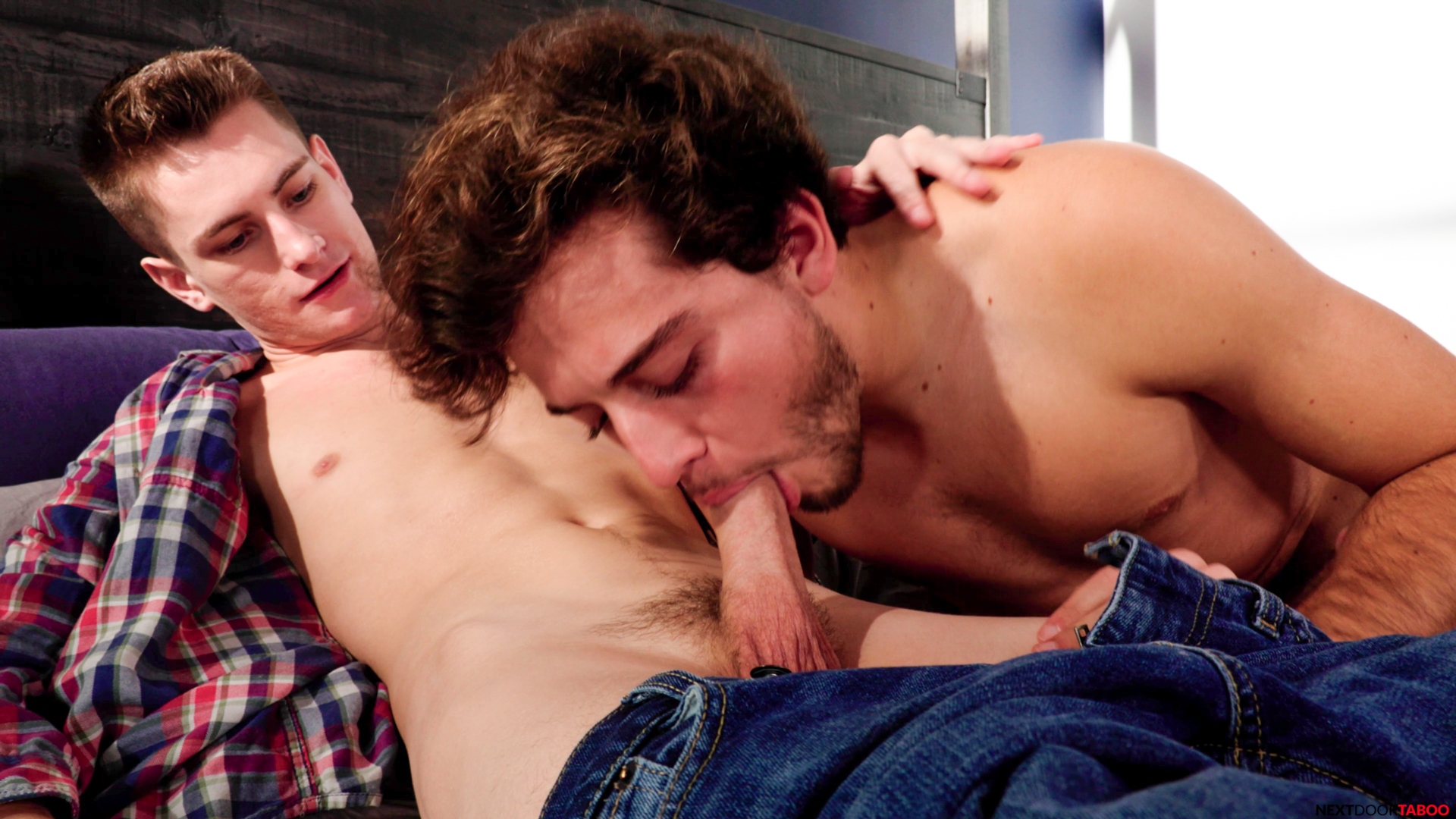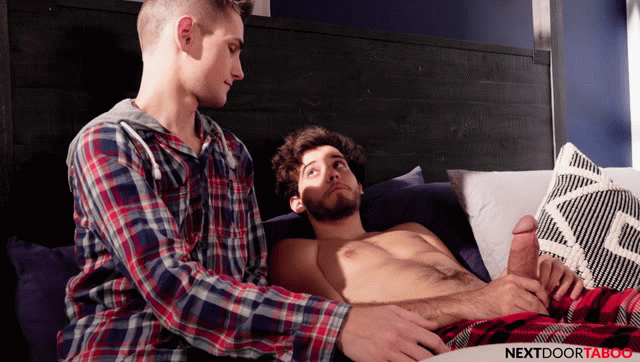 Trailer (watch full scene here):
[
NextDoorTaboo: Blake Wilder Fucks Trevor Harris Bareback
]