Troy Accola And Allen King Star In The Motorhome Fuckfest You Never Knew You Needed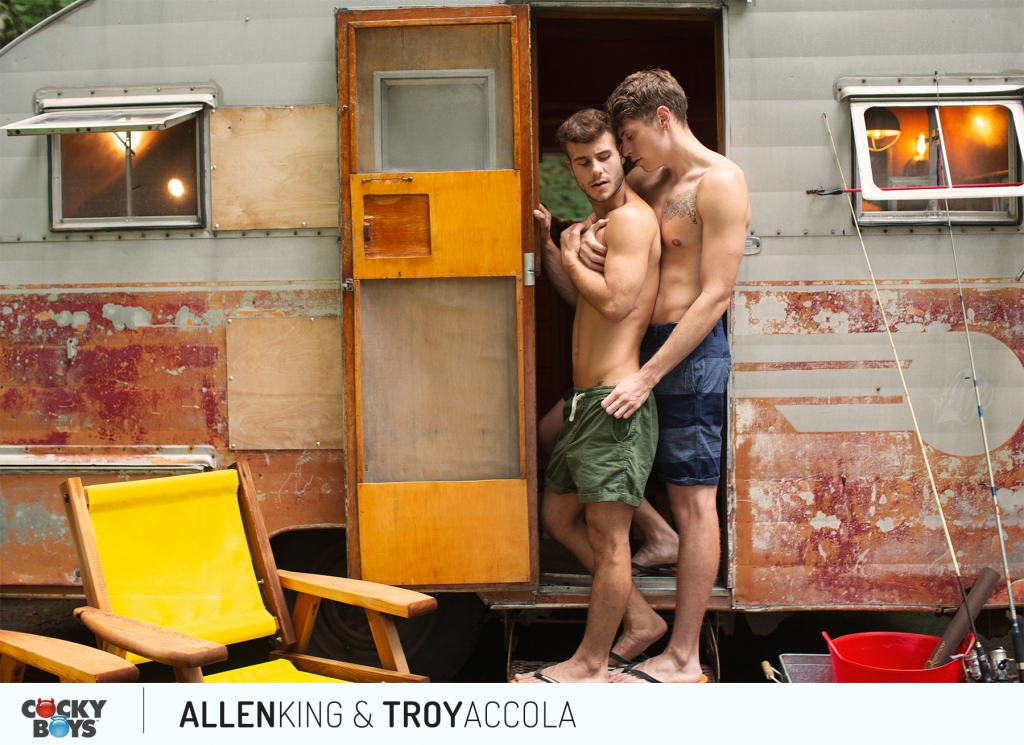 In all my years of writing about porn (and all my years of just watching porn, before I started writing about it), I don't think I have ever seen a sex scene filmed inside a motorhome? That all changes today with the new sex scene from CockyBoys.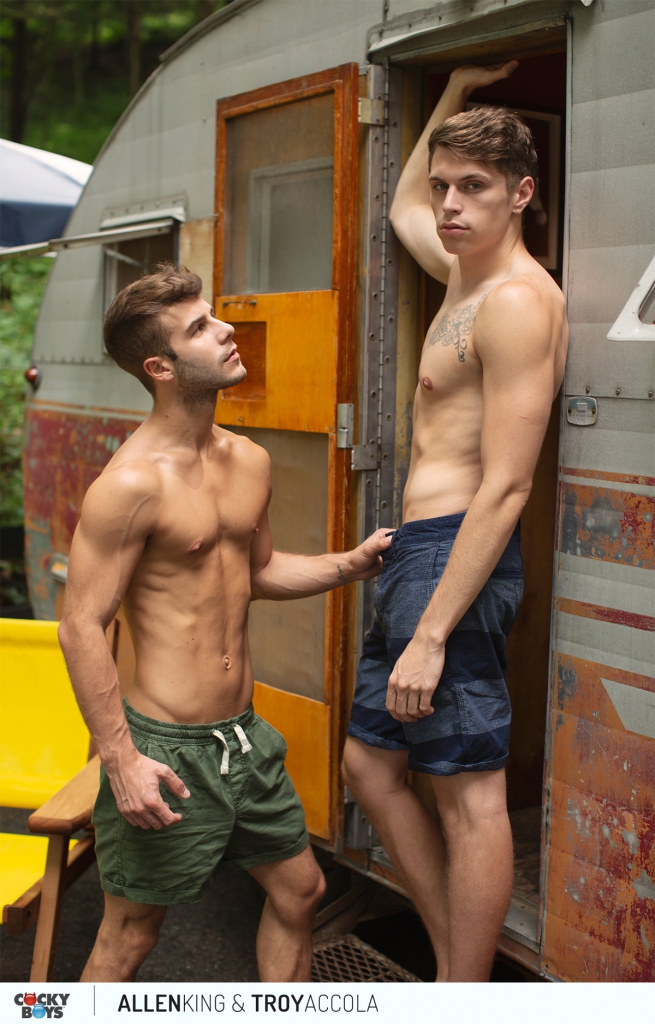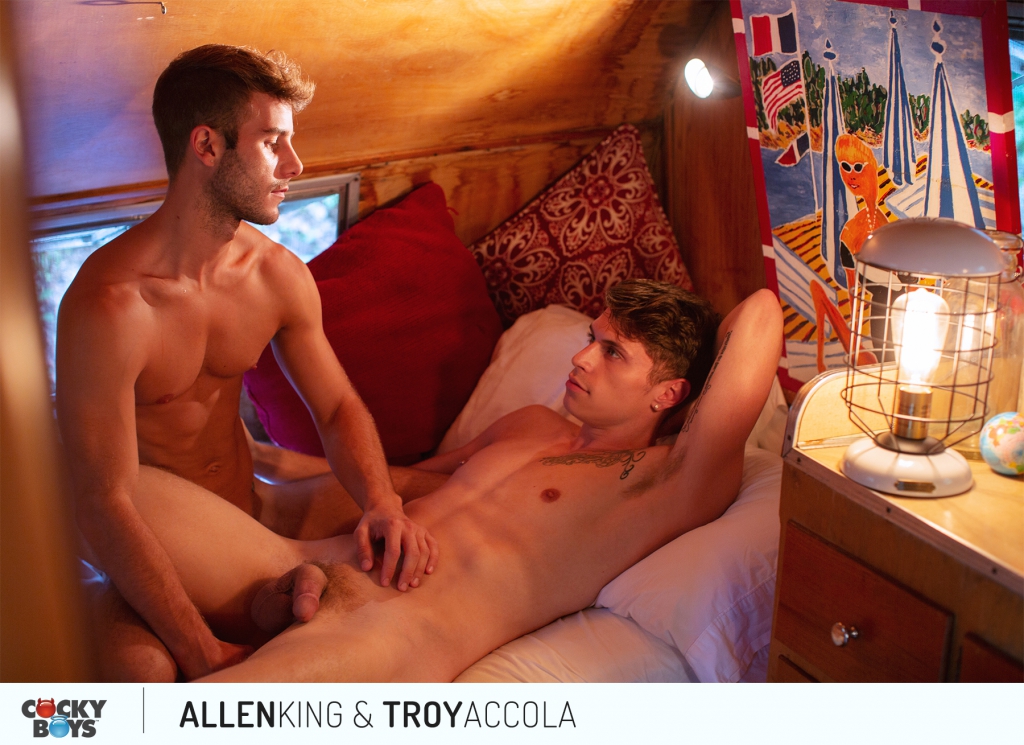 The antique motorhome might look a bit rundown, but the hotness of the people fucking inside of it more than makes up for that. It's (obviously) Allen King and Troy Accola, who might be the most drop dead gorgeous duo of the summer.
Is it even possible for Troy Accola to ever take a bad photo? (No, it is not.)
The set-up for this motorhome fuckfest is both silly and sweet, but once they get to fucking, Troy and Allen are not messing around: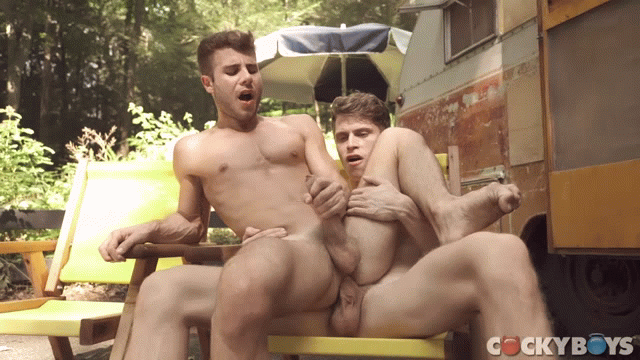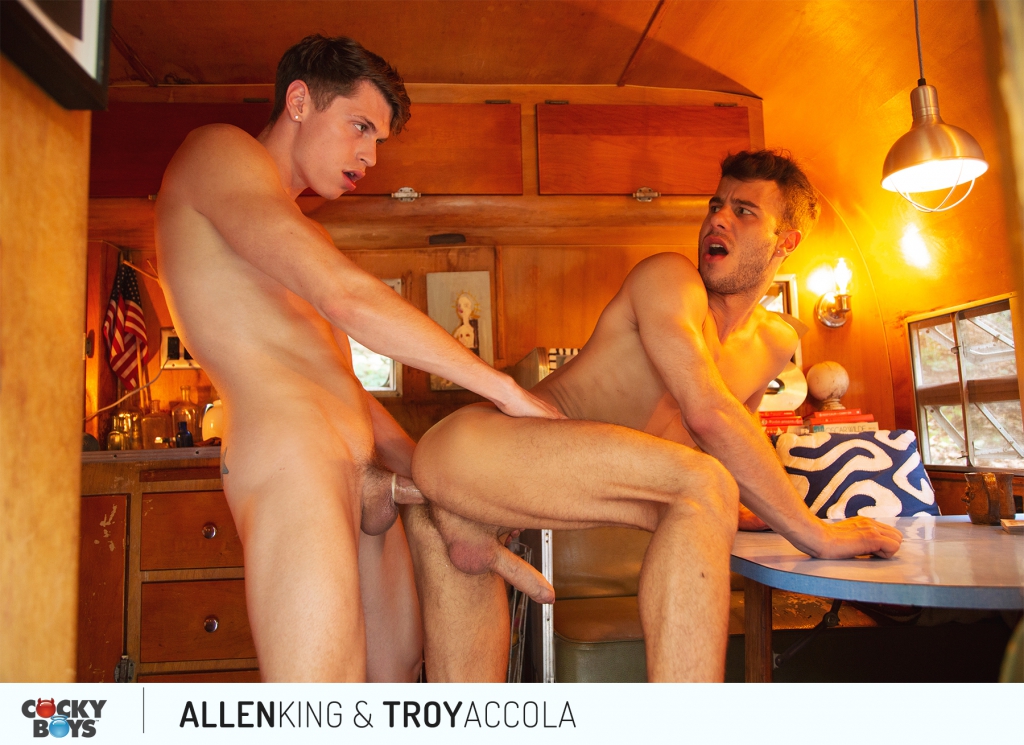 With the fun location, the stars' performance skills, and their overall sexual chemistry, I think this is my favorite of all the CockyBoys' summer scenes. Trailer (watch full scene here):
[
CockyBoys: Troy Accola And Allen King Flip-Fuck
]