The First Gay Porn Parody Of The Trump Impeachment Is Here, And It's Almost As Bad As Trump Himself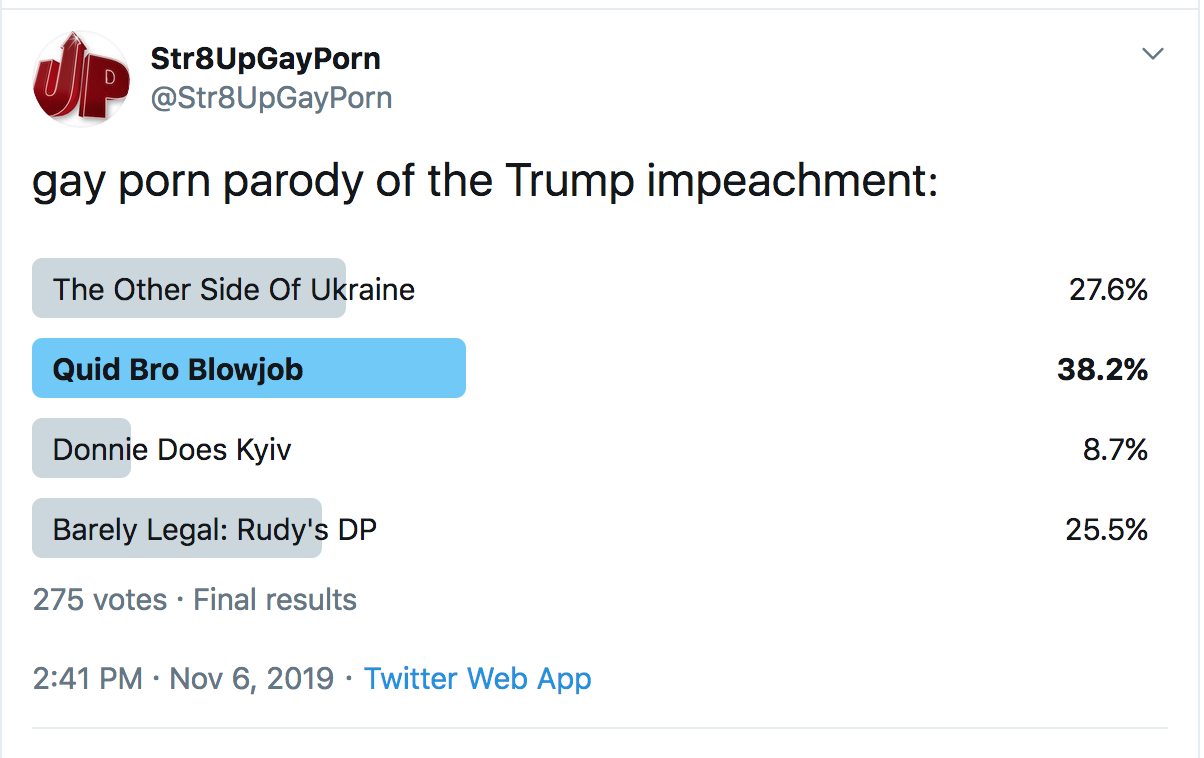 I've been wondering (and dreading) since last November when the first gay porn parody of the Trump impeachment would arrive, and today's my (un)lucky day. Will Braun, Ryan Jordan, and Roman Todd are starring in NextDoorStudios' "Quid Bro Quo," which is a three-way sex scene with no plot, barely any script, and actually…isn't a parody of anything at all?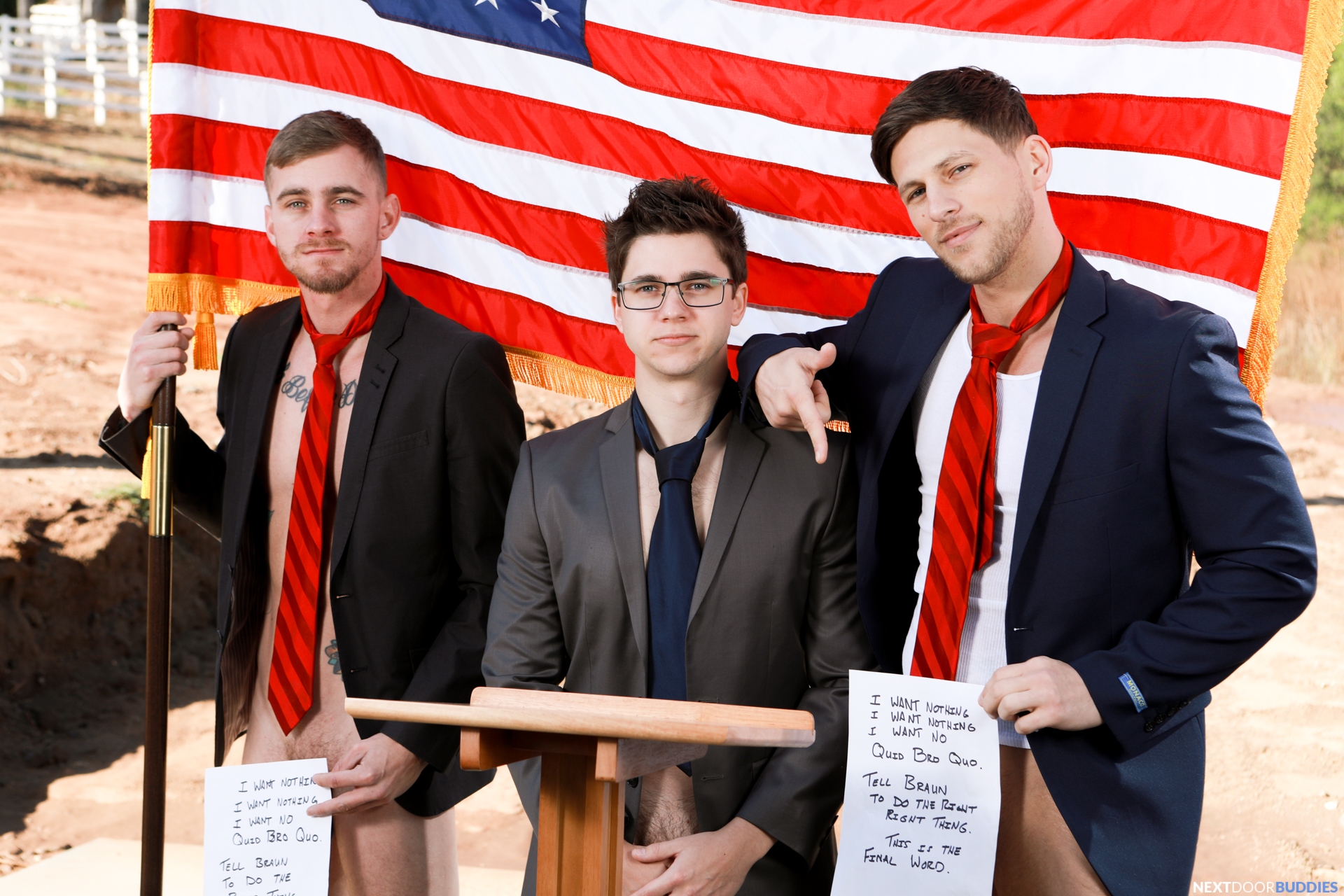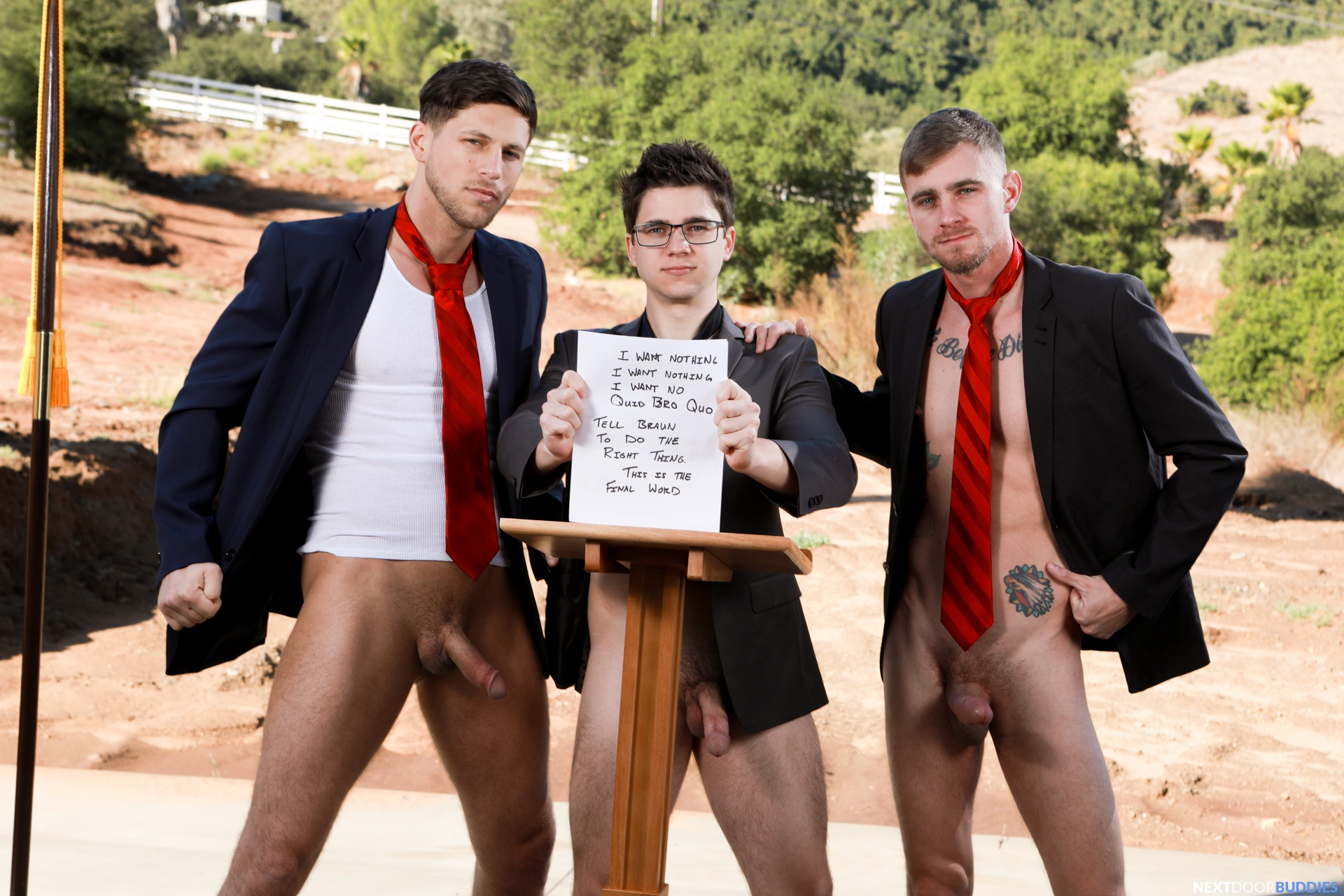 While they got Trump's note right, there's nothing else in this scene that has anything to do with the impeachment. Instead, it's just Will, Ryan, and Roman repeating the line "no quid bro quo" at each other before going to the bedroom and fucking. In other words, this is almost as pointless and bad as the United States government and the Trump presidency.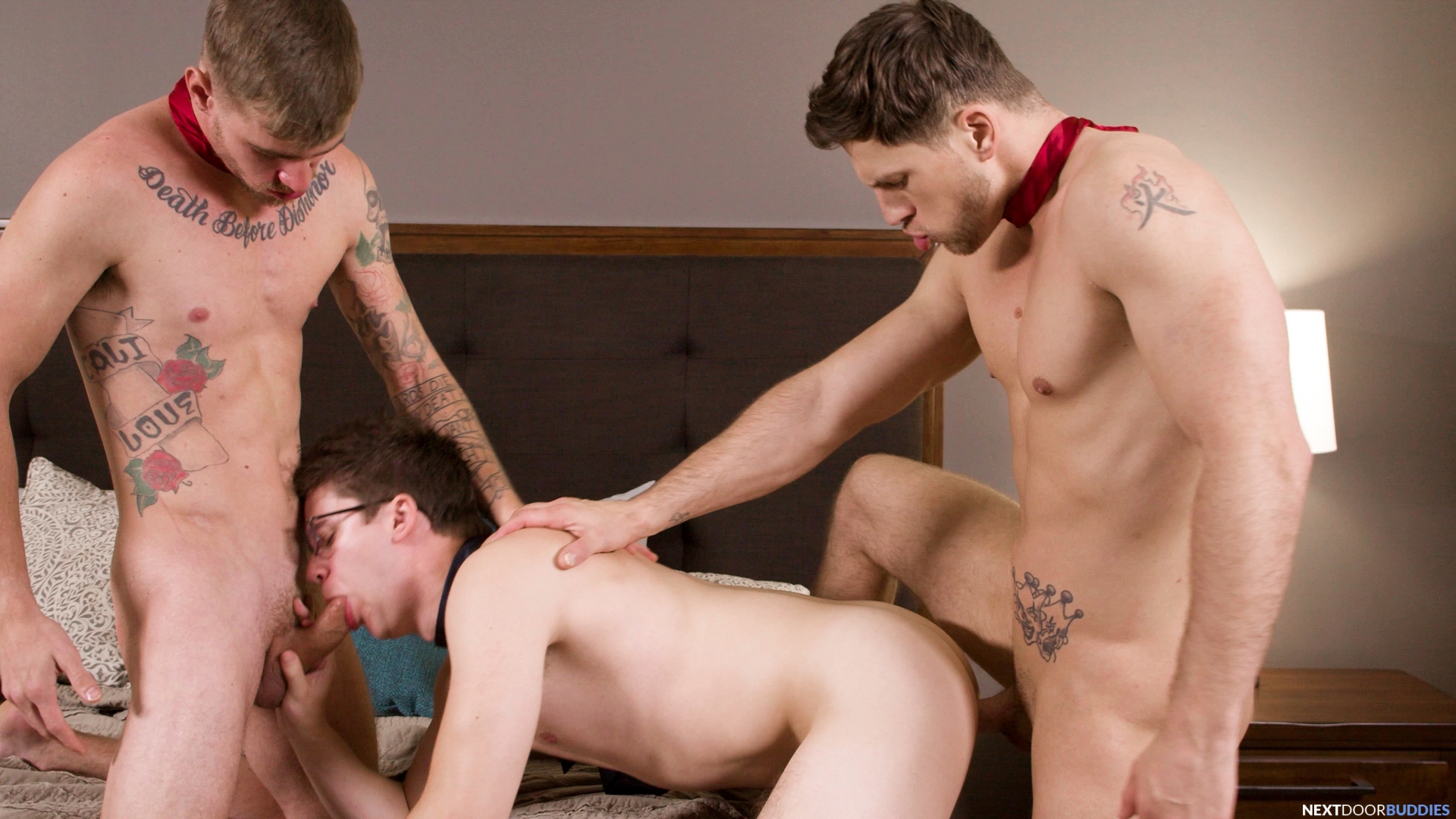 Thanks to the worthless and corrupt Republicans in the U.S. Senate, the entire Trump impeachment was a meaningless waste of time, so I guess it kind of makes sense that this "parody" is a complete waste of time and a total disappointment, too? You know what, maybe NextDoor was on to something here after all…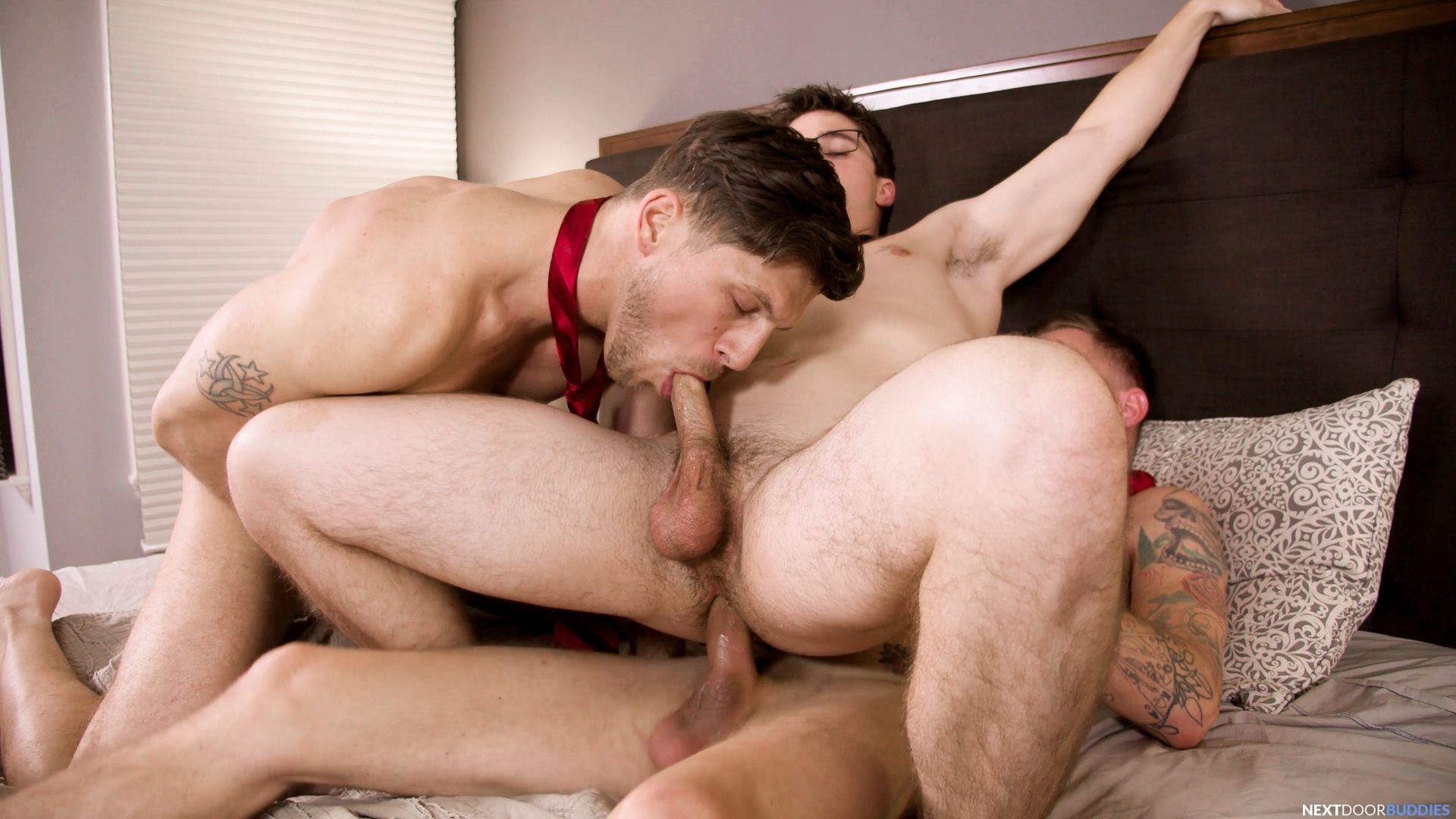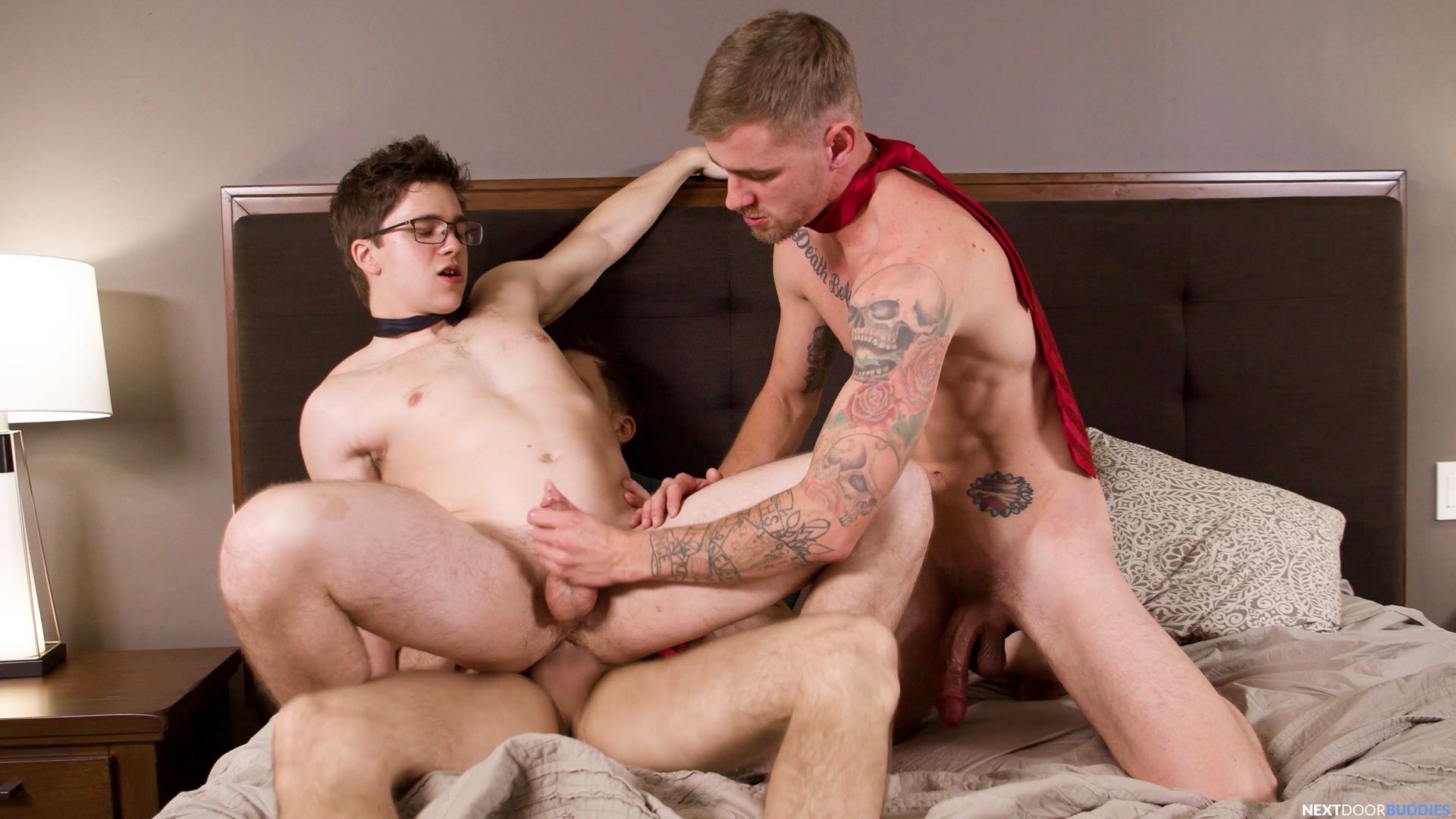 While Trump has given us nothing but tax cuts for the rich, horrific immigration policies, right wing conservative judges filling up the federal courts, and deregulation of businesses that will destroy the environment and eventually kill us all, at least we get to see both Will Braun and Roman Todd bottoming in this scene, which might not have ever existed had Trump never told the President of Ukraine to investigate his political rival in exchange for $400 million in military aid. Trailer (watch full scene here):
[
NextDoor: Will Braun, Roman Todd, And Ryan Jordan Fuck Bareback
]