Ty Mitchell Gets Fucked Bareback In Mid-Air AGAIN—This Time While Balancing On A Barbell
If there were ever a Gay Porn Olympics, Ty Mitchell would be a leading Olympian in the sport of  competitive mid-air bareback powerbottoming, and I think he'd be destined to win the gold medal. He did it just last week, and today Ty Mitchell is once again being fucked bareback in mid-air by a hung top.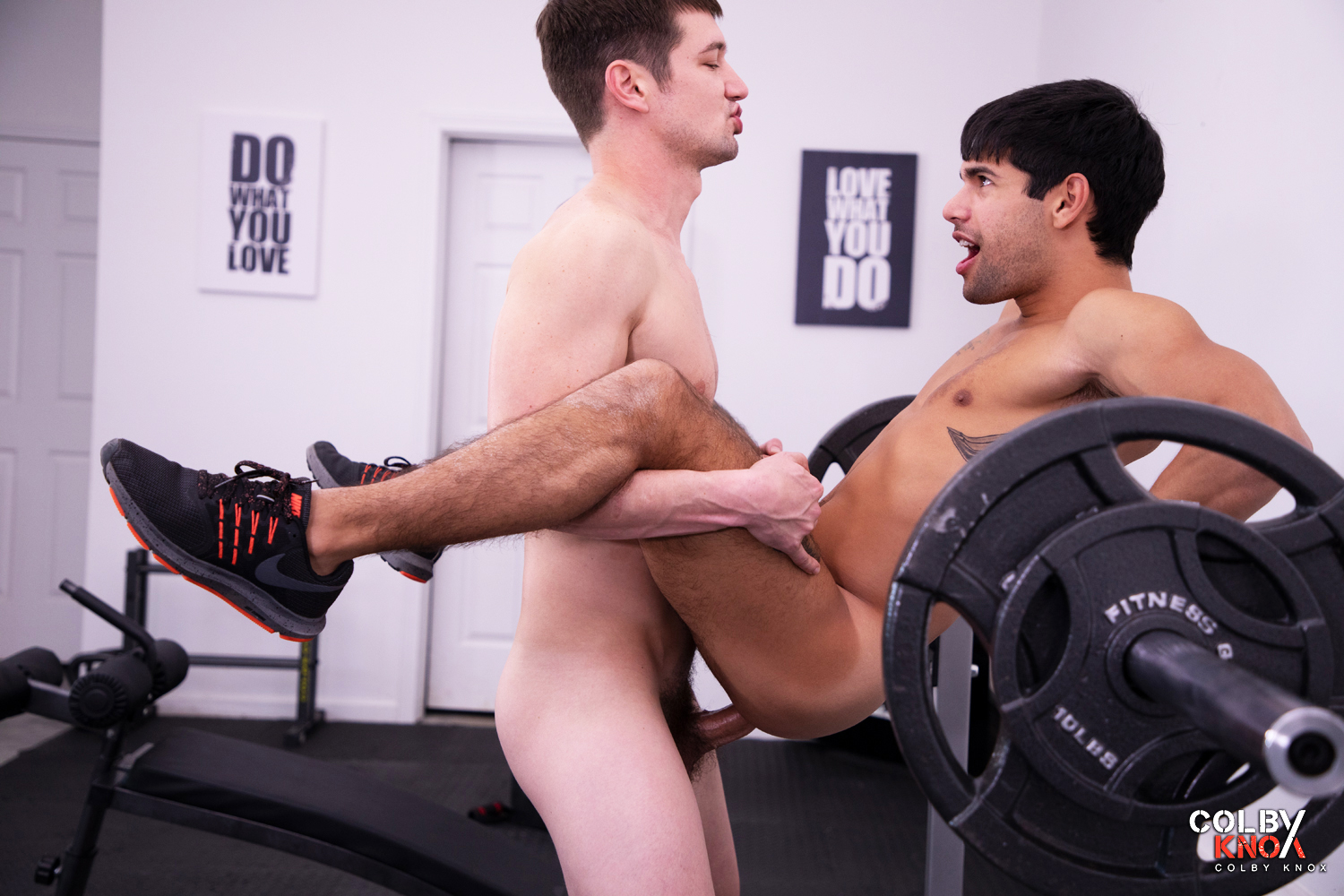 That top is obviously Colby Chambers from ColbyKnox.com, and instead of the kitchen counter that he used last week with Dean Phoenix, today Ty is pulling off an even more precarious and even more impressive feat by using a barbell to balance himself in the air while Colby jackhammers him raw.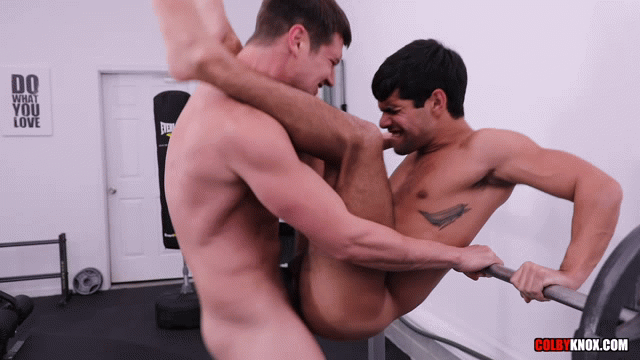 The mid-air fucking is just one of several highlights in this duo. Below are a few glimpses of a few more must-see moments, including Ty Mitchell having a giant load fucked out of him and onto a fitness ball, which is one of my favorite cum shots of the year.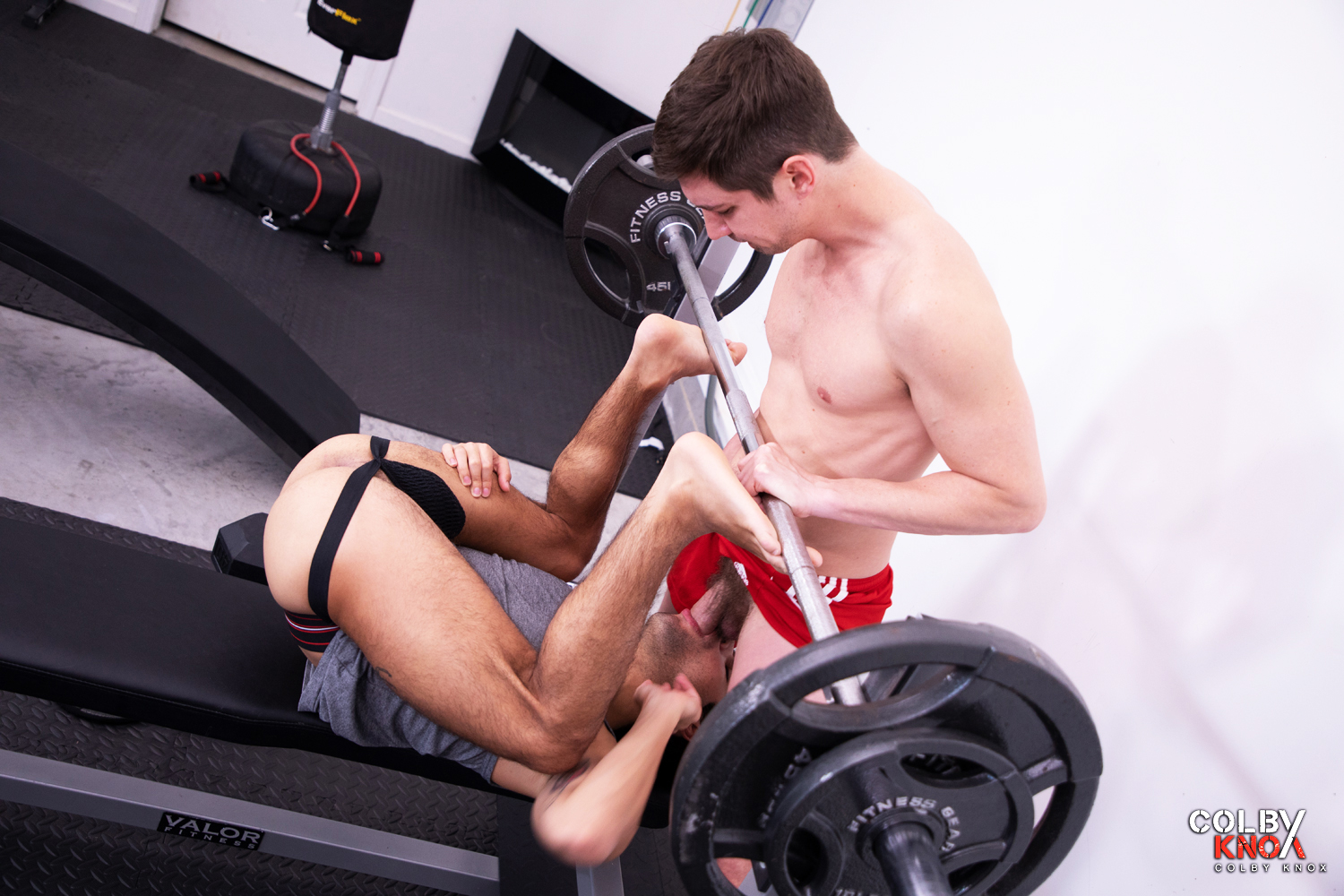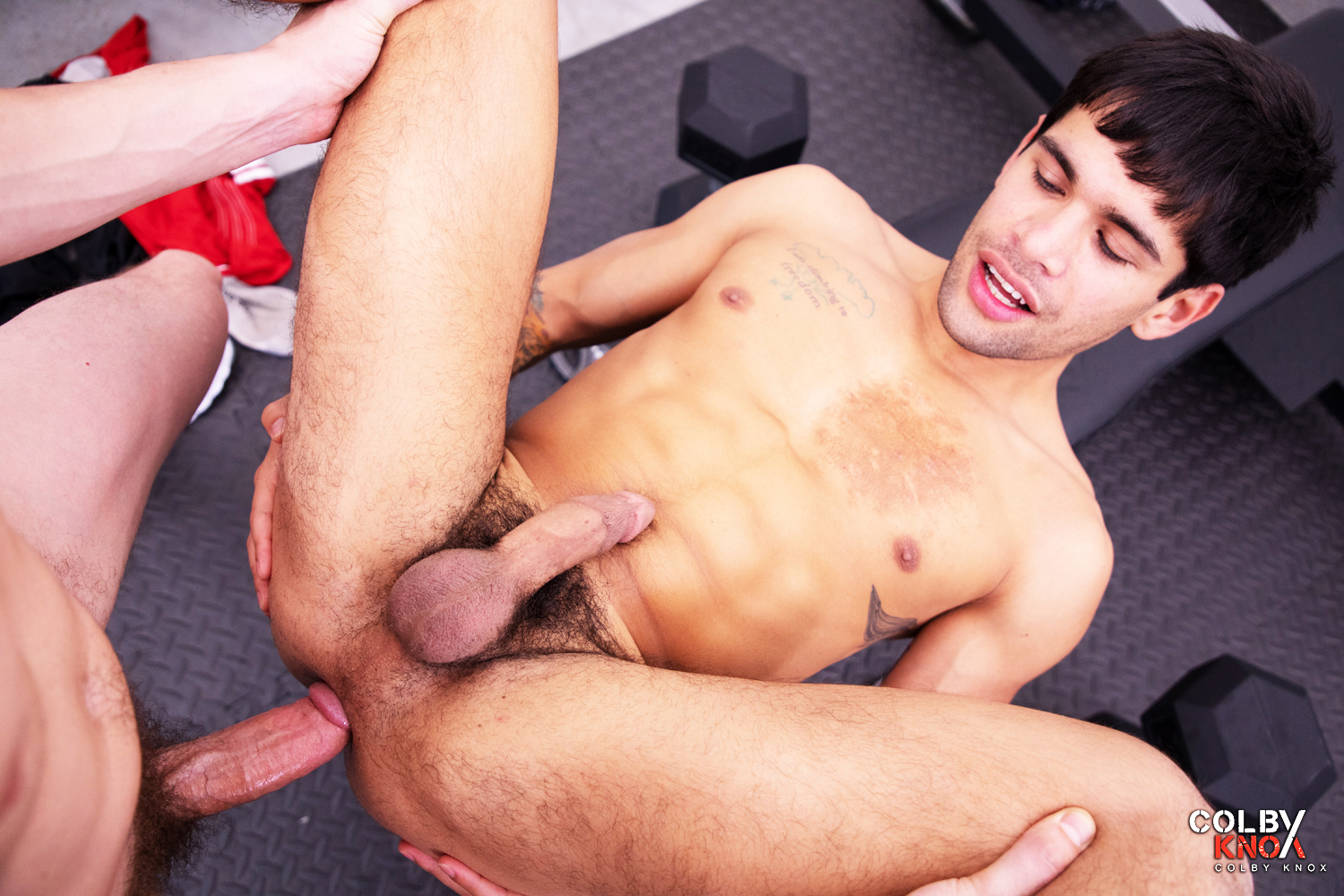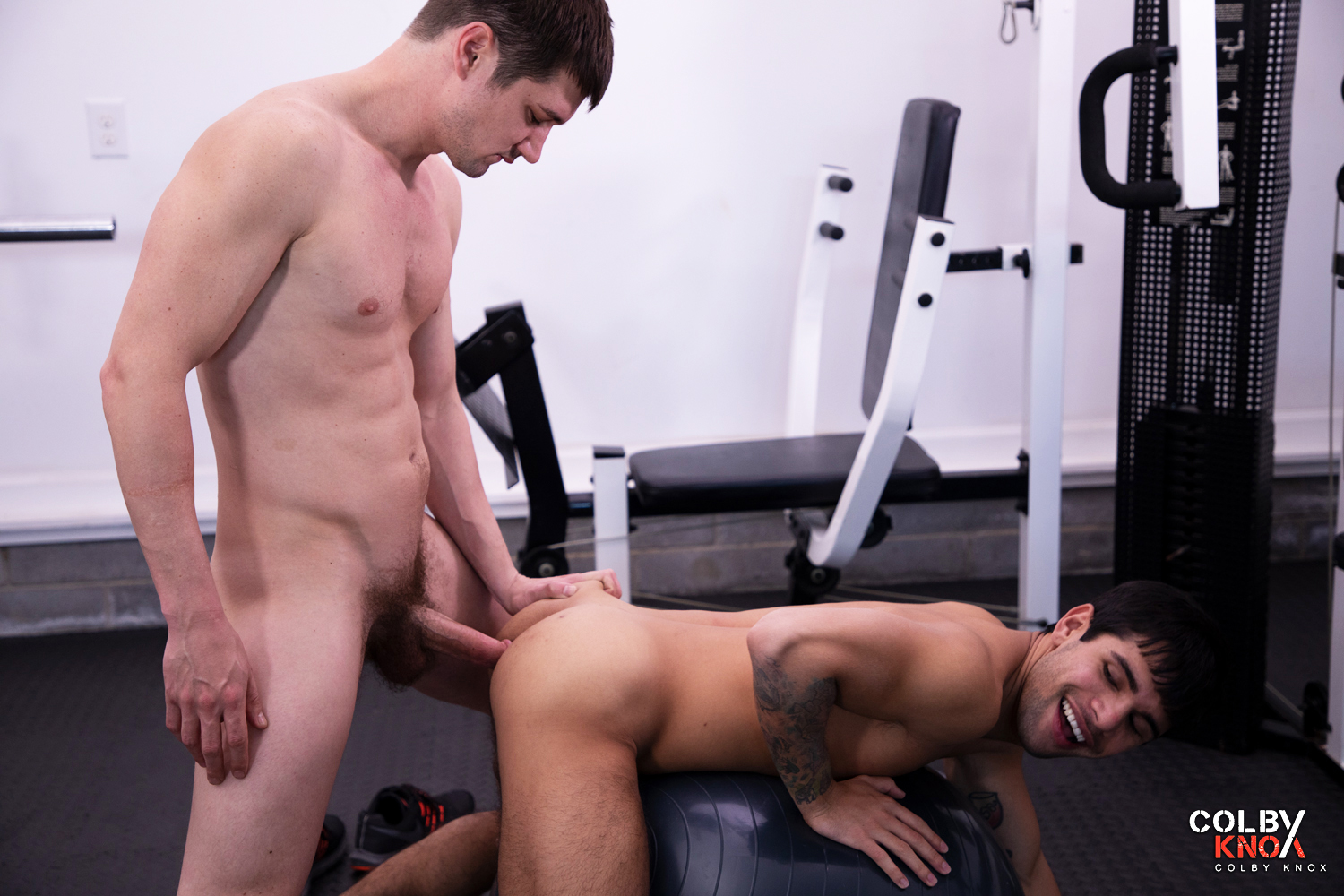 Note that Colby cums inside of Ty at the same time that Ty is busting on the ball, and Colby's creampie comes dripping out a few seconds later.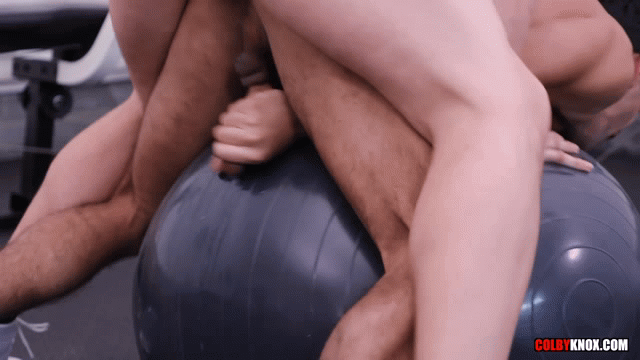 No words of praise will do this enough justice, so just watch the masterful Ty and Colby in action in this scene from the consistently superb ColbyKnox. Here's the clip (watch full scene here):
[
ColbyKnox: Colby Chambers Fucks Ty Mitchell Bareback
]