Gay Porn Before And After: Ty Roberts 2008 Vs. Tyler Roberts 2018
Can you believe Tyler Roberts (formerly Ty Roberts) has been performing in gay porn for over 10 years? Even more unbelievable: He's probably even hotter today than he was 10 years ago, when he filmed his first movie. Or, maybe he was hotter back in 2008?
Ty Roberts in Titan's "Home Invasion" in 2008 vs. Tyler Roberts in a new Men.com scene today, in 2018:
This is one of those rare instances when it might be impossible to say when Tyler Roberts was hotter. Both the 2008 and the 2018 versions are great, so whether you prefer the "before" or the "after," there's no wrong choice.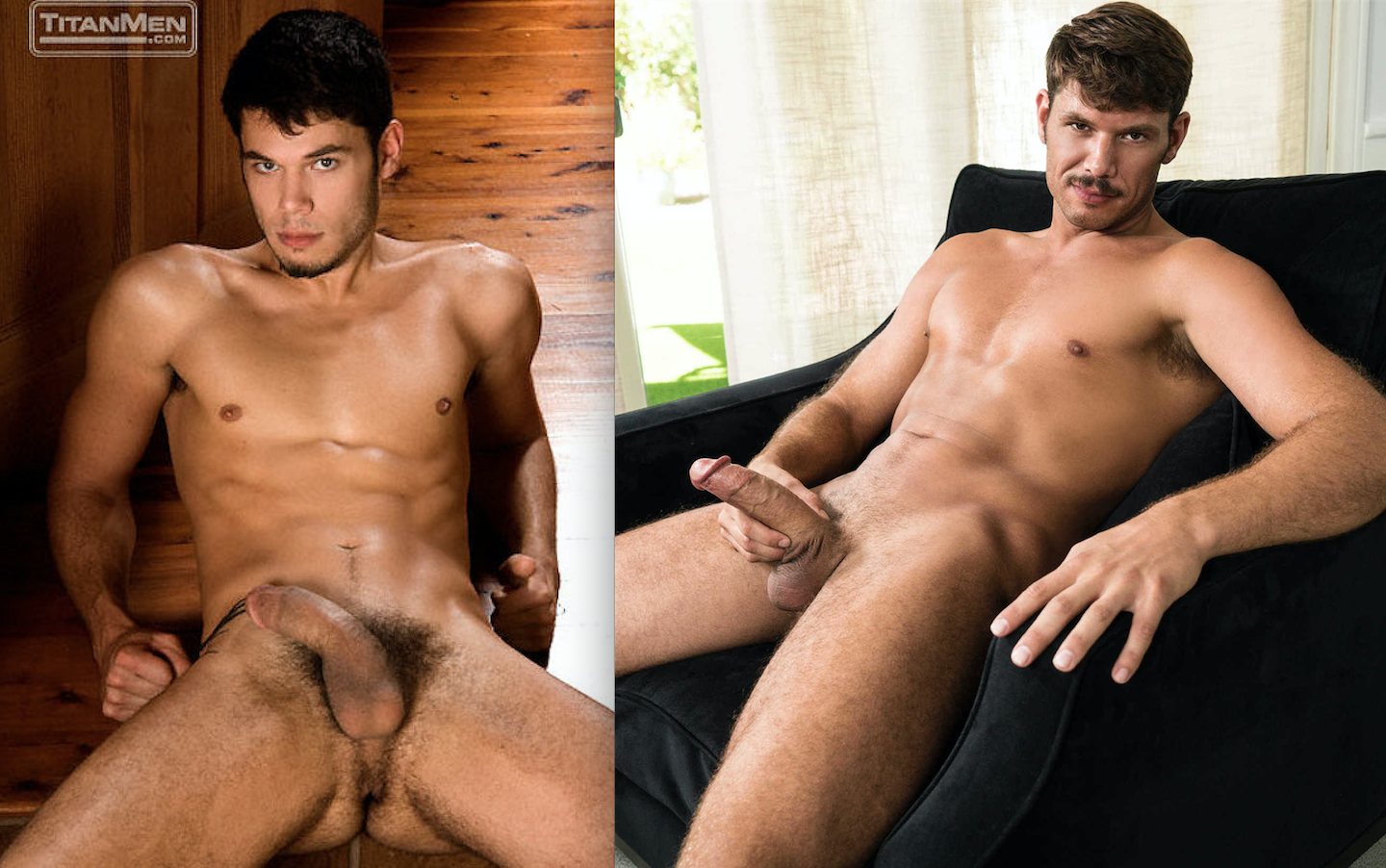 Tyler's new scene for Men.com features yet another character (played by newcomer Nick Fitt) pretending to be a woman in order to trick a so-called straight guy into having gay sex. Silvia Saige is the girlfriend, and she is absolutely shocked at what she finds her boyfriend doing: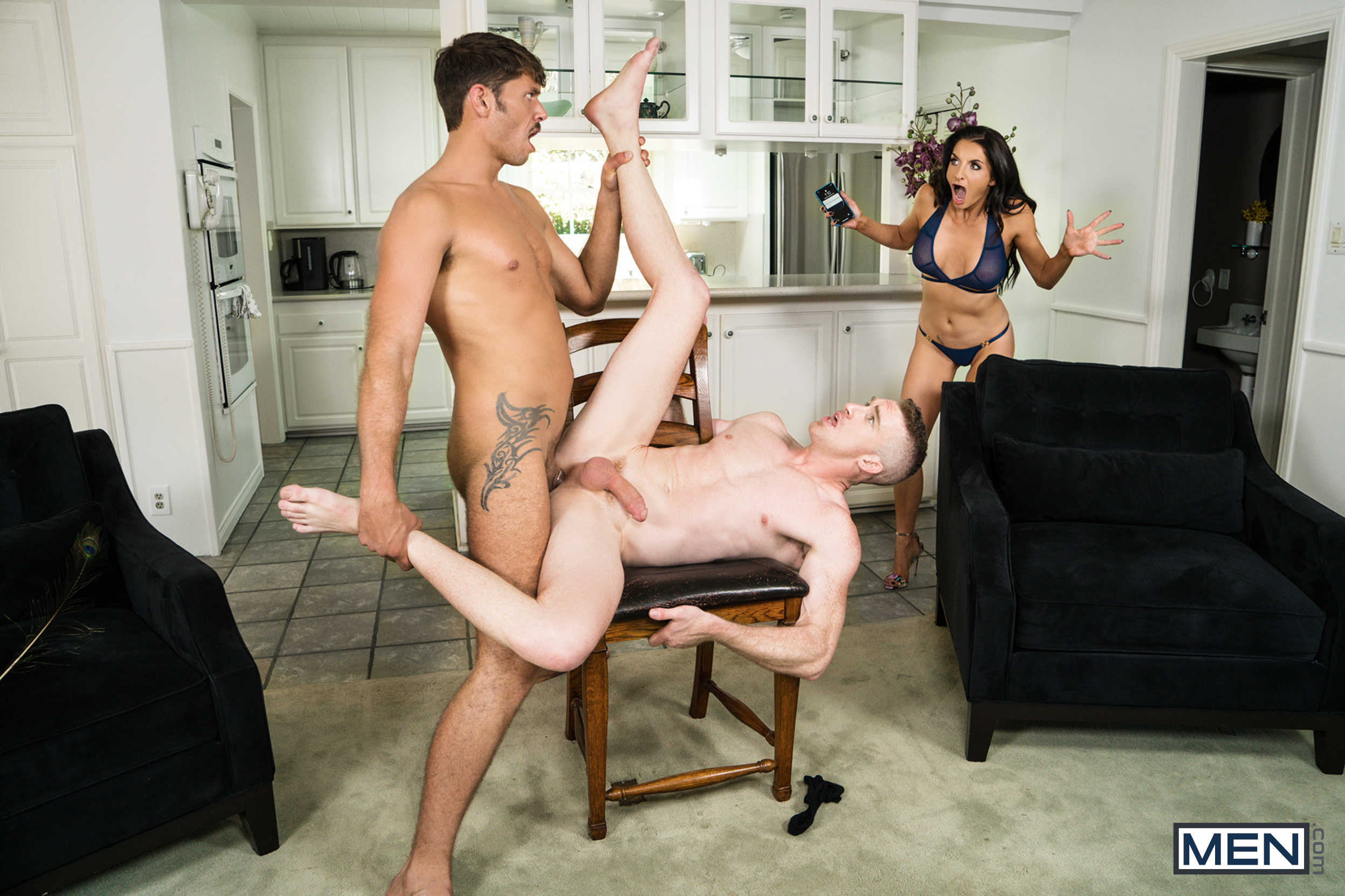 The acting from all three is great (Silvia and Nick are funny, and Tyler is perfect as the "surprised" straight guy), and once they get to the fucking, this is an OK sex scene.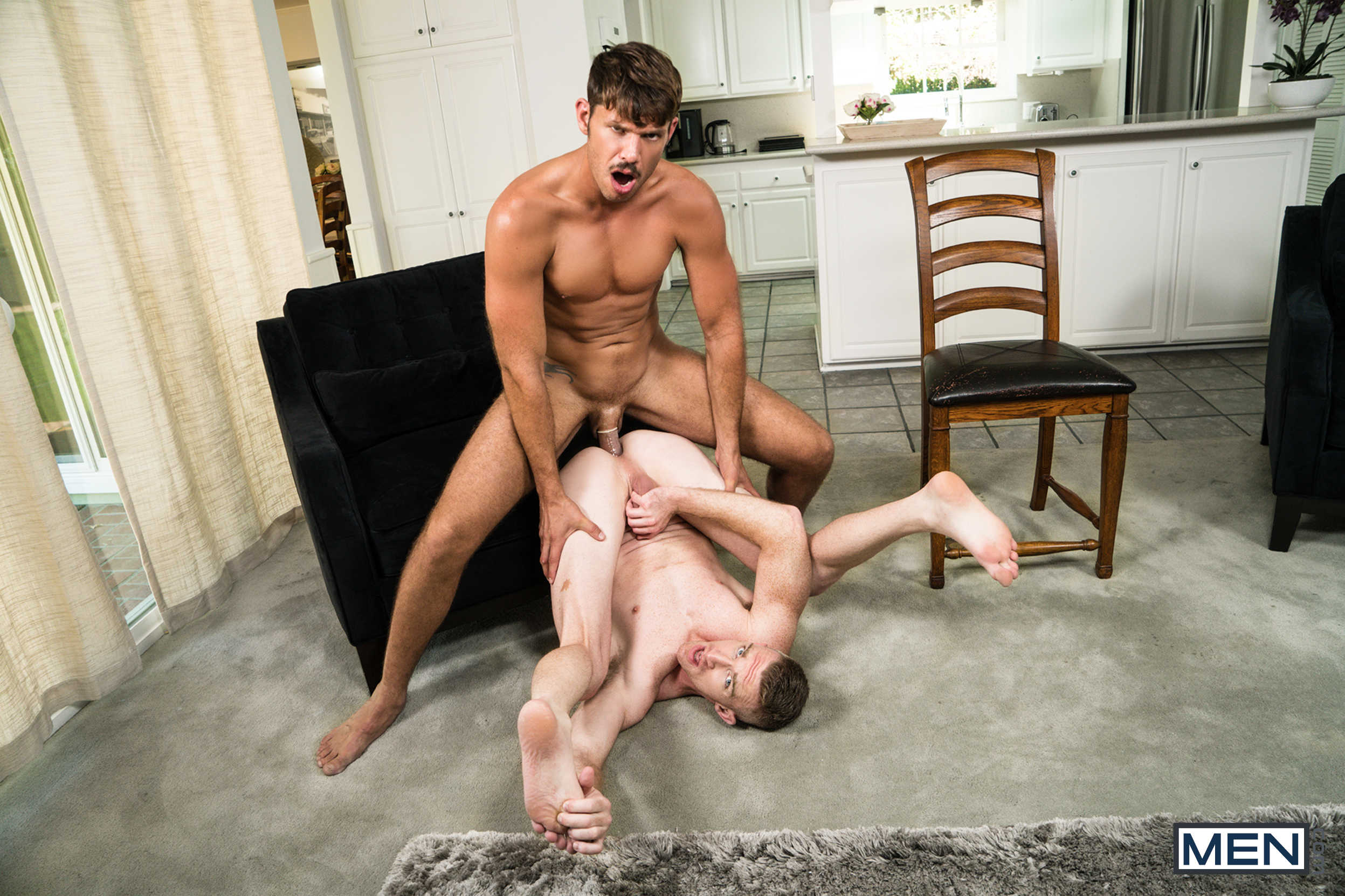 Someone in production at Men.com is obsessed with this scenario (this is, like, the 9347th scene this year featuring a straight guy being tricked into gay sex), and I hope that these fantasy scenes serve to fulfill whatever perverted (not to mention illegal?!) desire is inside their head. Trailer (watch full scene here):
[
Men.com: Tyler Roberts Fucks Nick Fitt
]