Hot House's After Glow Set Will Never Die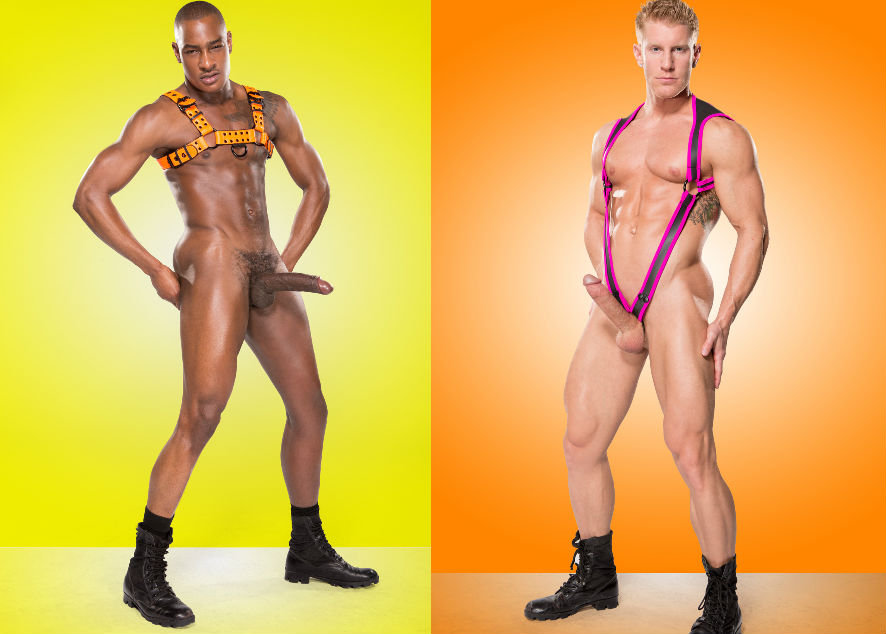 It is quite simply the worst set in the entire history of gay porn, and no matter what you do, it's never going away!
Week after week, Hot House keeps releasing scene after scene with models fucking in Barbie's Psychedelic Dreamhouse from 1994, but will the day-glo nightmare ever end? Today, we've got another one with muscle bottom Johnny V. getting fucked by gorgeous Tyson Tyler.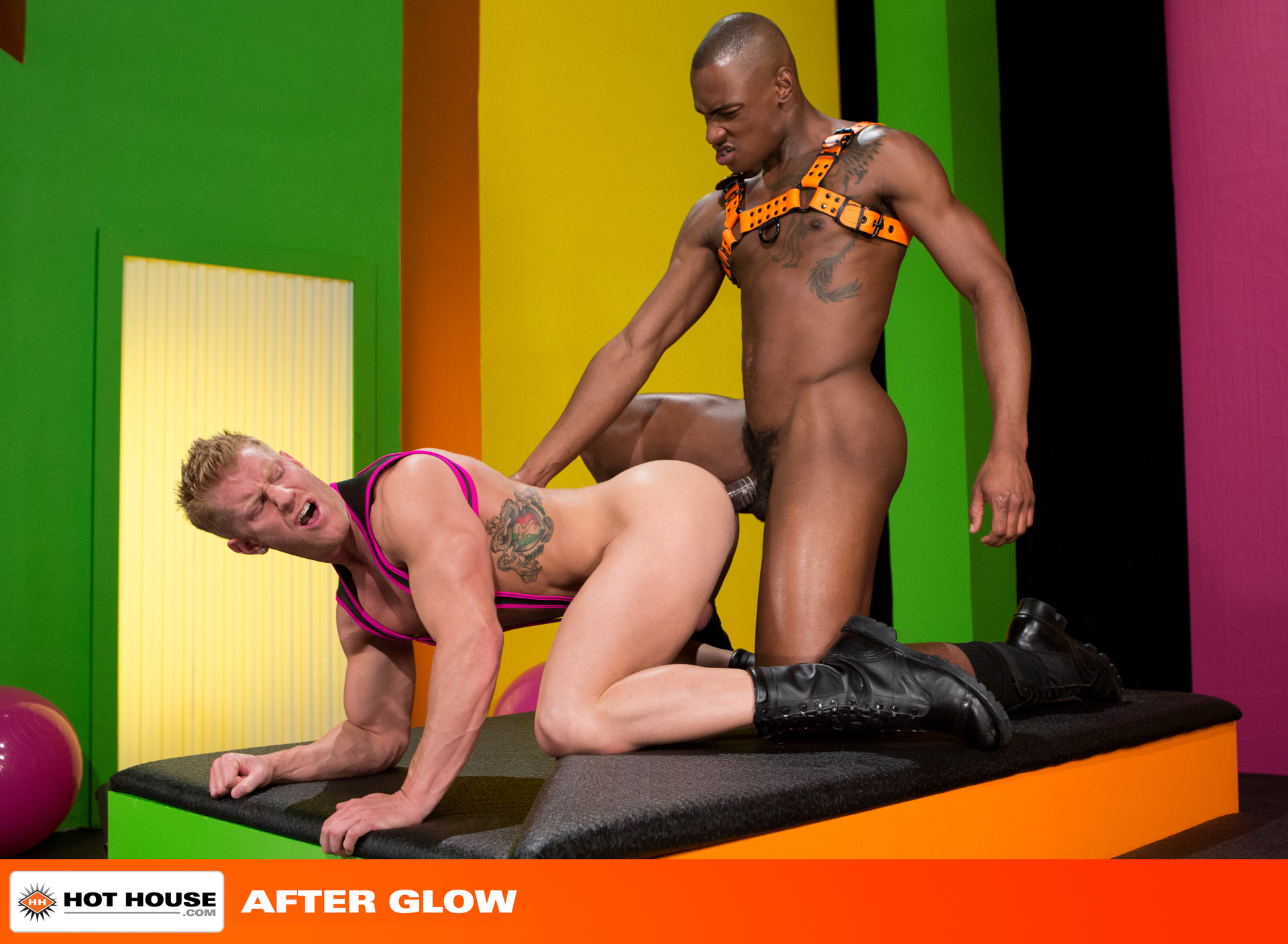 Hot House actually shot two movies (and at least eight scenes) on this set—After Glow and Arm Candy—which explains why we keep being blinded by this insanity multiple times per week over the past two months.
In addition to being distracted by the colors, I also keep thinking that Richard Simmons is going to pop in at any second and start doing jumping jacks while Johnny V. and Tyson Tyler are having gay sex?
Also?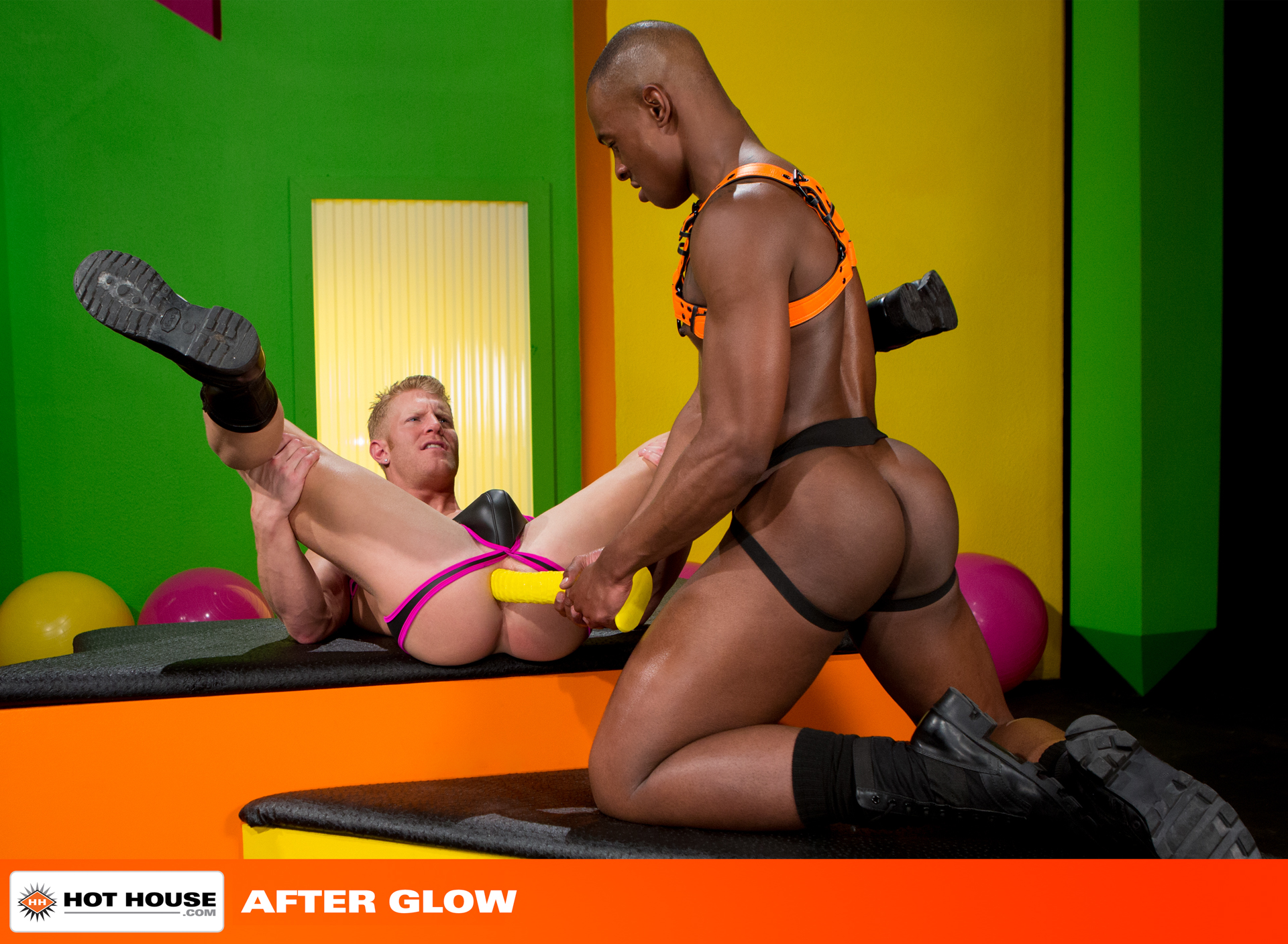 Is this supposed to be a dildo or a genetically modified ear of corn??
Are Tyson Tyler and Johnny V. the last two victims gay porn stars who had sex on this acid trip of a set? Probably not, but you can dare to dream. Or, maybe you already are dreaming/hallucinating??
Trailer (watch full video here):
[
Hot House: Tyson Tyler Fucks Johnny V.
]