Update: Fox That Bit Congressman Had Rabies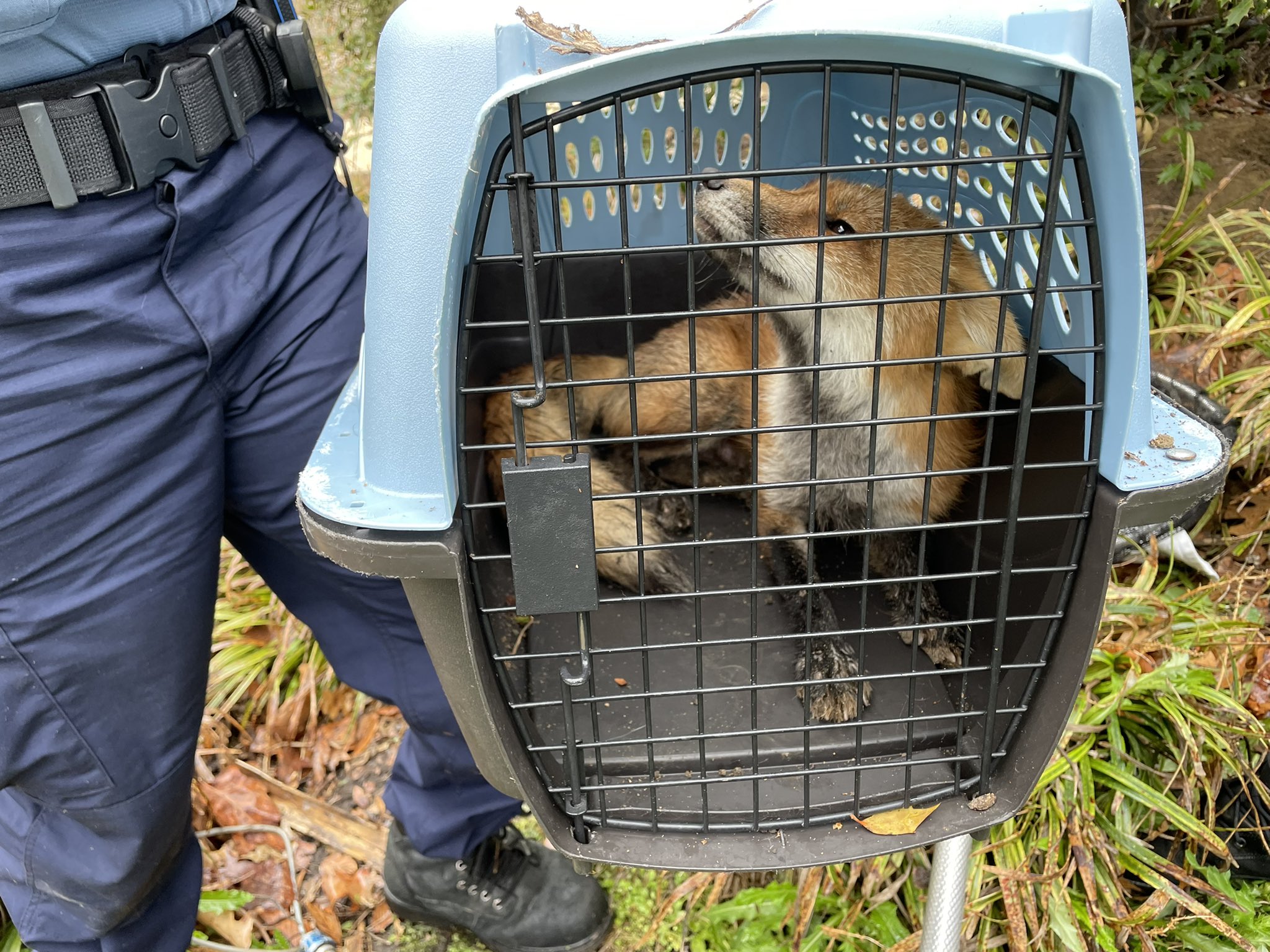 Yikes:
A mother red fox captured Tuesday on the grounds of the U.S. Capitol has been euthanized and has tested positive for rabies, said D.C. Department of Health officials.

The D.C. public health lab "has confirmed the fox that was captured yesterday tested positive for the rabies virus," D.C. Health said in a statement.

The department said Wednesday in an email that there were nine "confirmed" bites by the fox over the past few days and that it had been "humanely euthanized" so rabies testing could be done. Health officials said they were contacting "all human victims who were bitten by the fox."

To figure out whether an animal has rabies, it has to be euthanized, and samples from its brain tissue have to be taken so tests can be run at a lab, according to the Centers for Disease Control and Prevention. Roughly 120,000 animals a year in the United States are tested for rabies, and of them, about 6 percent are found to be rabid.

On Tuesday, Rep. Ami Bera (D-Calif.) said in a telephone interview that he was among those attacked, about 5 p.m. Monday while he was walking near the Russell Senate Office Building.
As reported yesterday, congressman Bera received a rabies vaccination after being bitten:
After feeling something lunge at the back of his leg, Bera said, he turned around, expecting to confront a small dog. Instead, he saw a fox and wielded an umbrella to keep the animal at bay.

A physician by training, Bera then inspected the damage. He found his pant leg perforated, he said, but did not see any punctures or blood on the skin around his calf and ankles.

Out of an abundance of caution, Bera said, he saw an attending physician, who consulted with infectious-disease doctors at Walter Reed National Military Medical Center. He has now begun a series of 10 shots, he said, including immunoglobulin shots and a tetanus shot, to combat the disease in case he was exposed.
[WaPo: Fox caught on Capitol grounds and euthanized tests positive for rabies]