Vadim Black Plays Dress-Up As A Leather Daddy And Fucks Newcomer Grant Ryan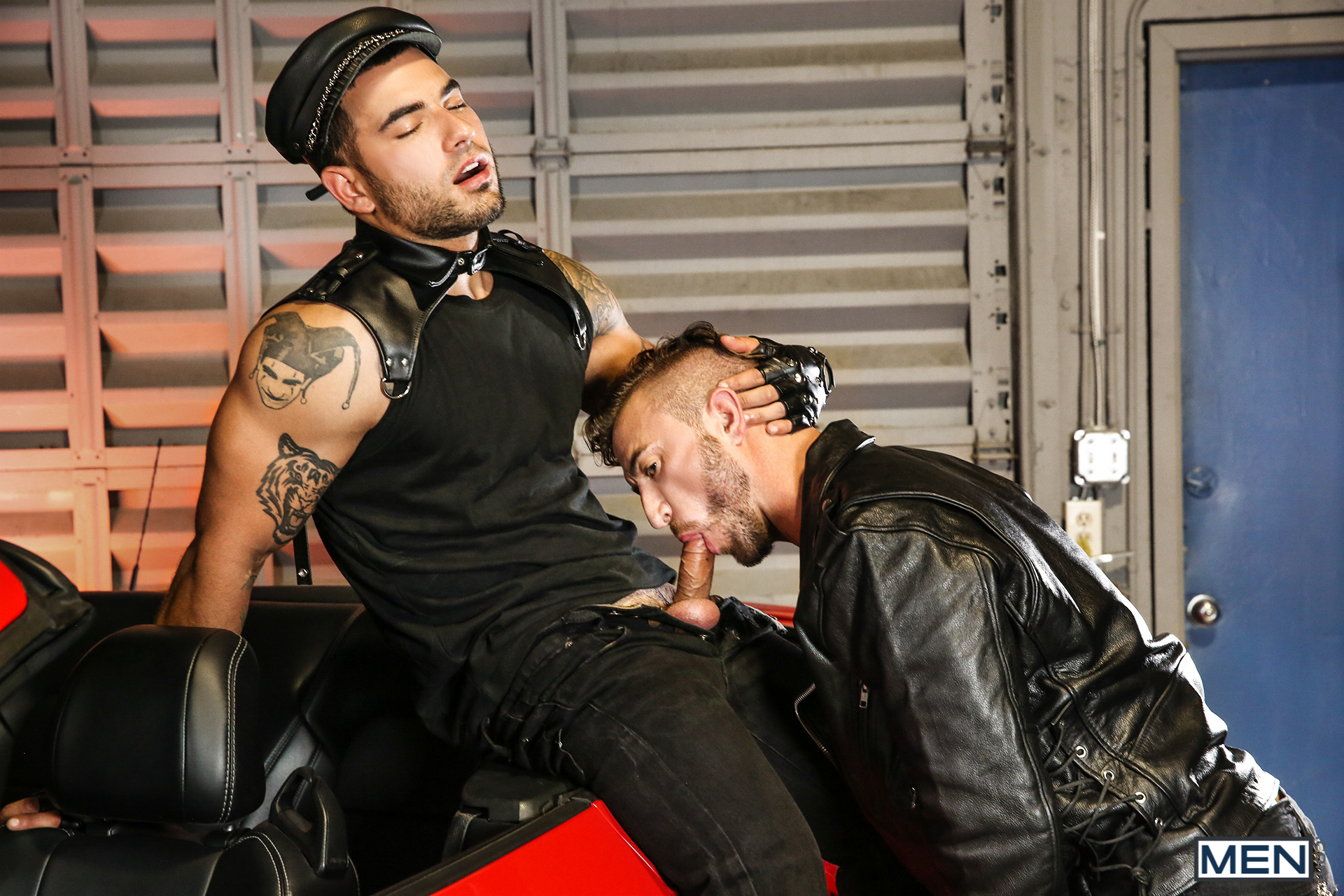 Gay-for-pay porn star Vadim Black and his big 2018 comeback is in full swing, and in his latest scene, he's playing dress-up on Men.com! Vadim is serving Russian leather daddy today, and who knew he was into cosplay?
Even though he's about three weeks late for Halloween, it's a cute look for Vadim. Sadly, Men.com failed to get him a pair of boots to match the rest of his costume.
I'm assuming the production assistant responsible for costumes at Men is a straight person, because no gay in their right mind would let something as tragic as this happen. Tan-colored Sketchers(?) with an all-black, leather daddy ensemble? Ugh.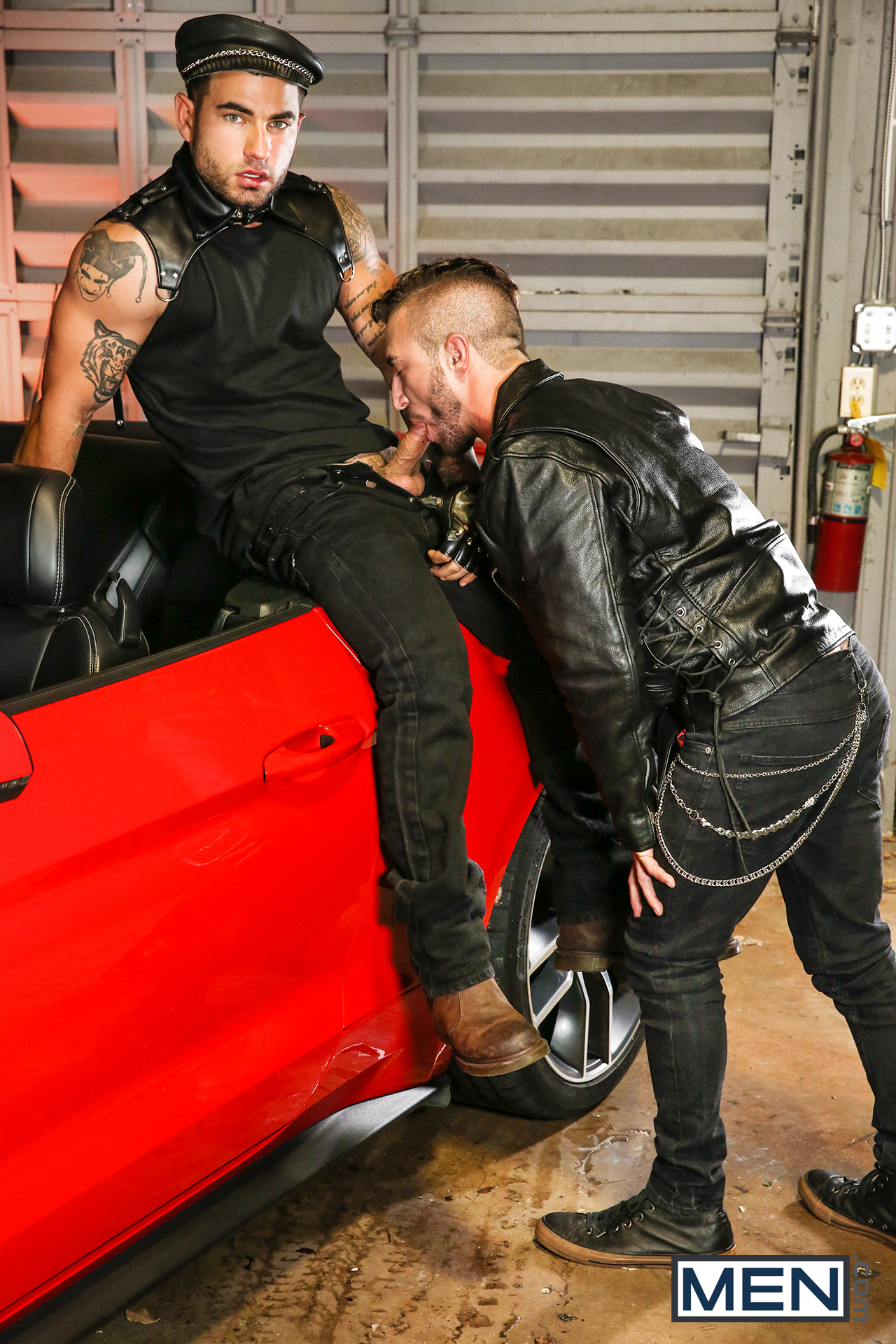 This scene marks the gay porn debut of hunky newcomer Grant Ryan, who I think pulls off the costume a little better than Vadim (mainly because his shoes don't clash as much).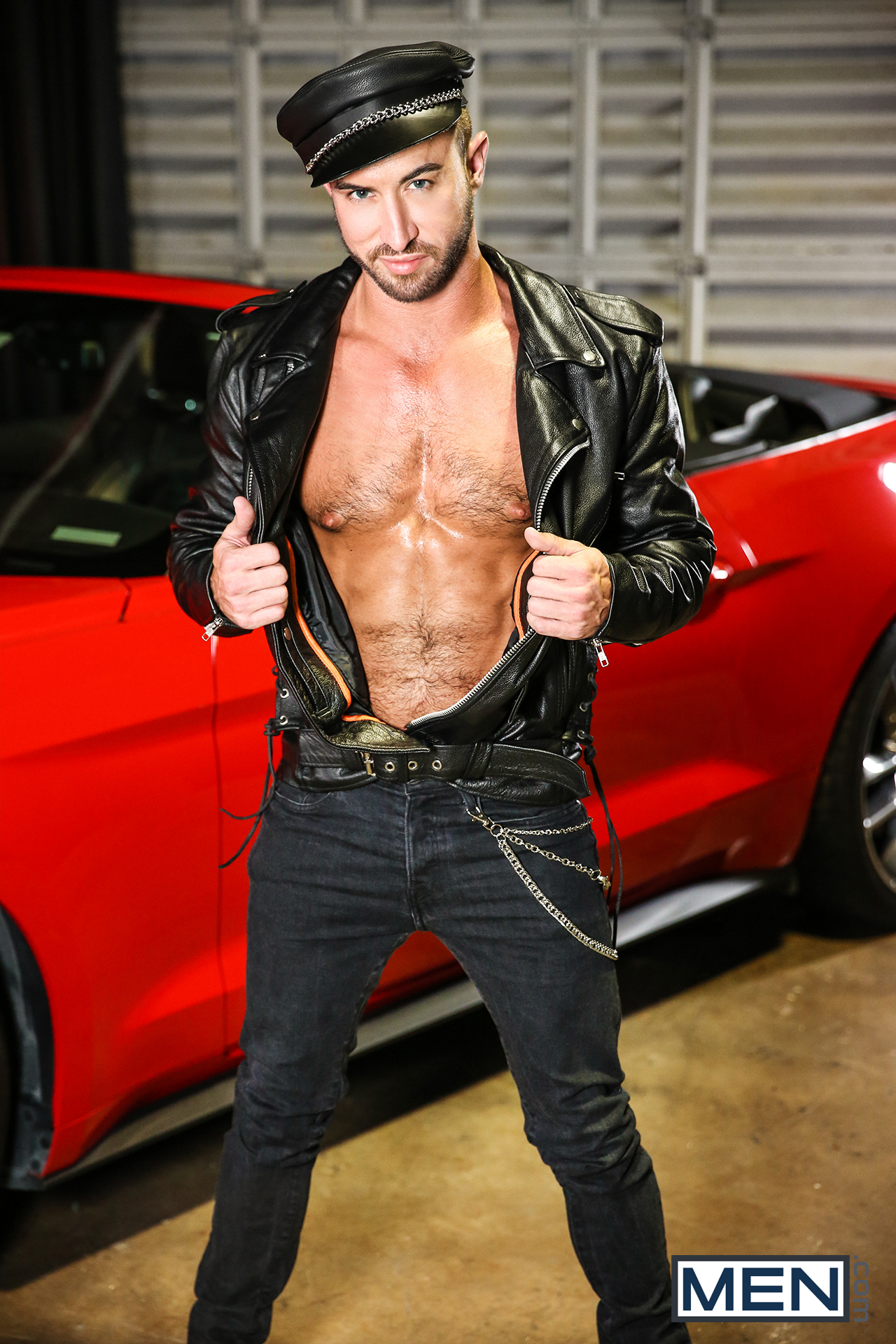 And the best news of all, Grant is hot as fuck with the costume off, too: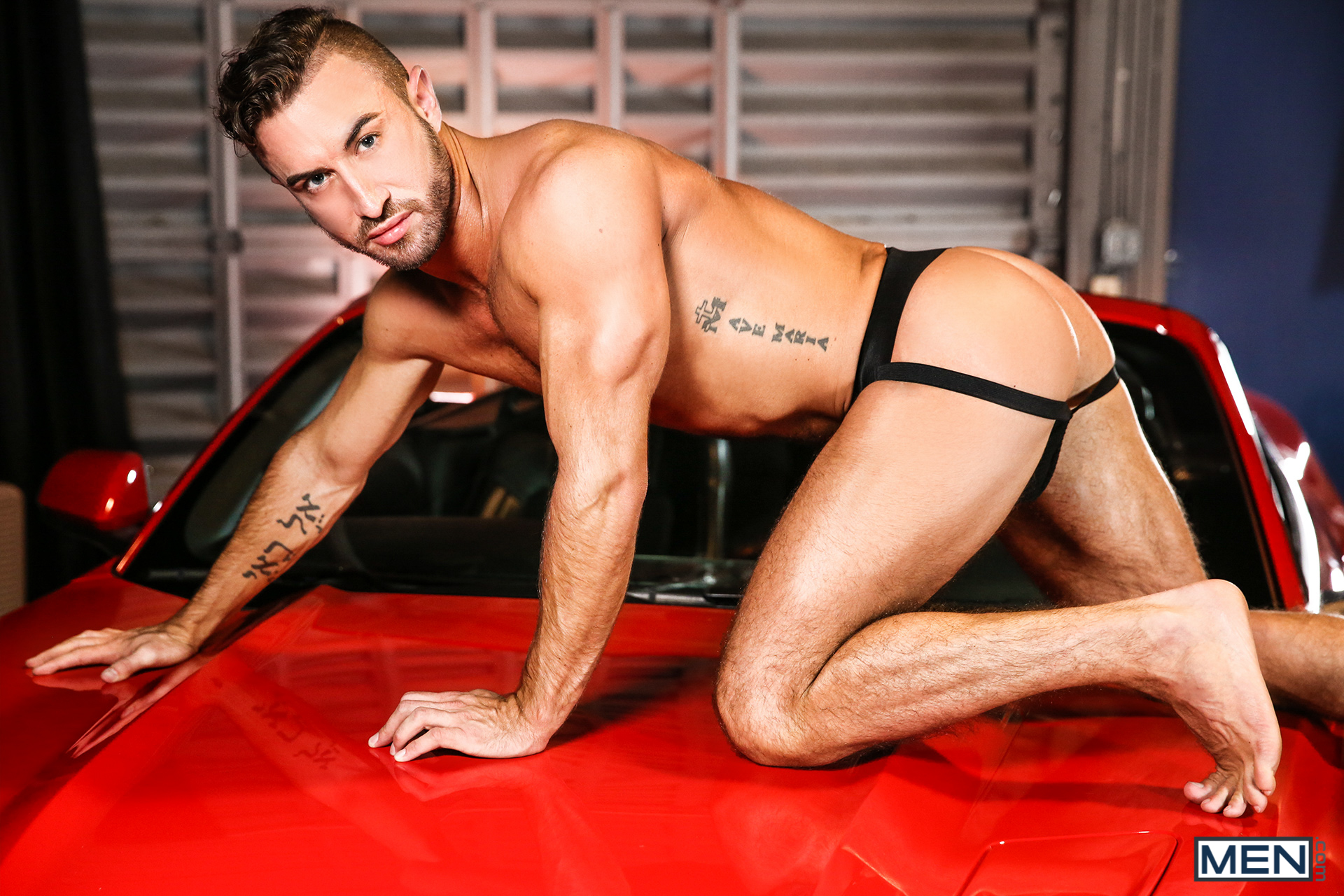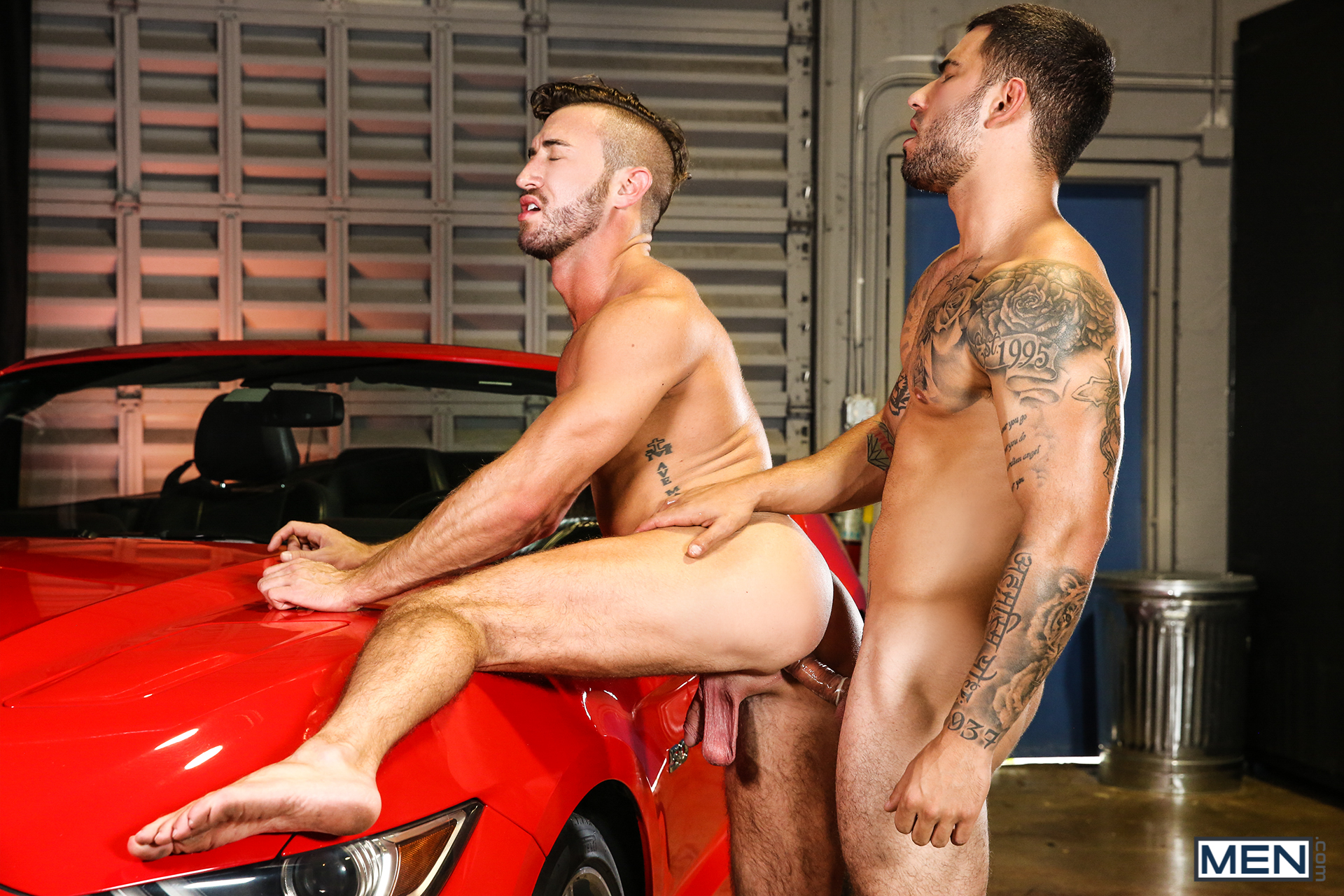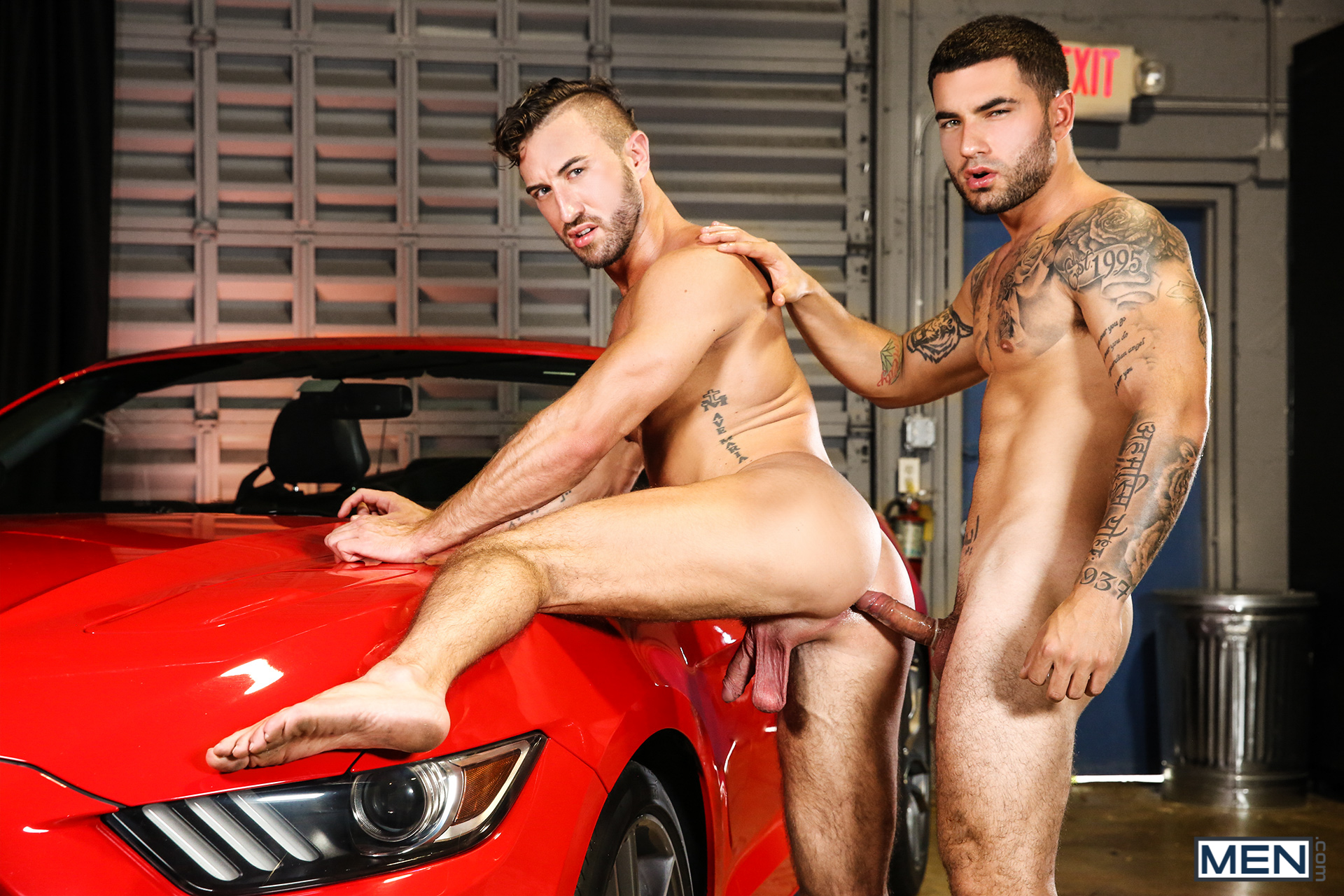 Trailer (watch full scene here):
[
Men.com: Vadim Black Fucks Grant Ryan
]