Freshmen Update: Bart Cuban Tastes His Own Cum, Viggo Sorensen Fucked Bareback In Mid-Air, And A Surprise Appearance From Hoyt Kogan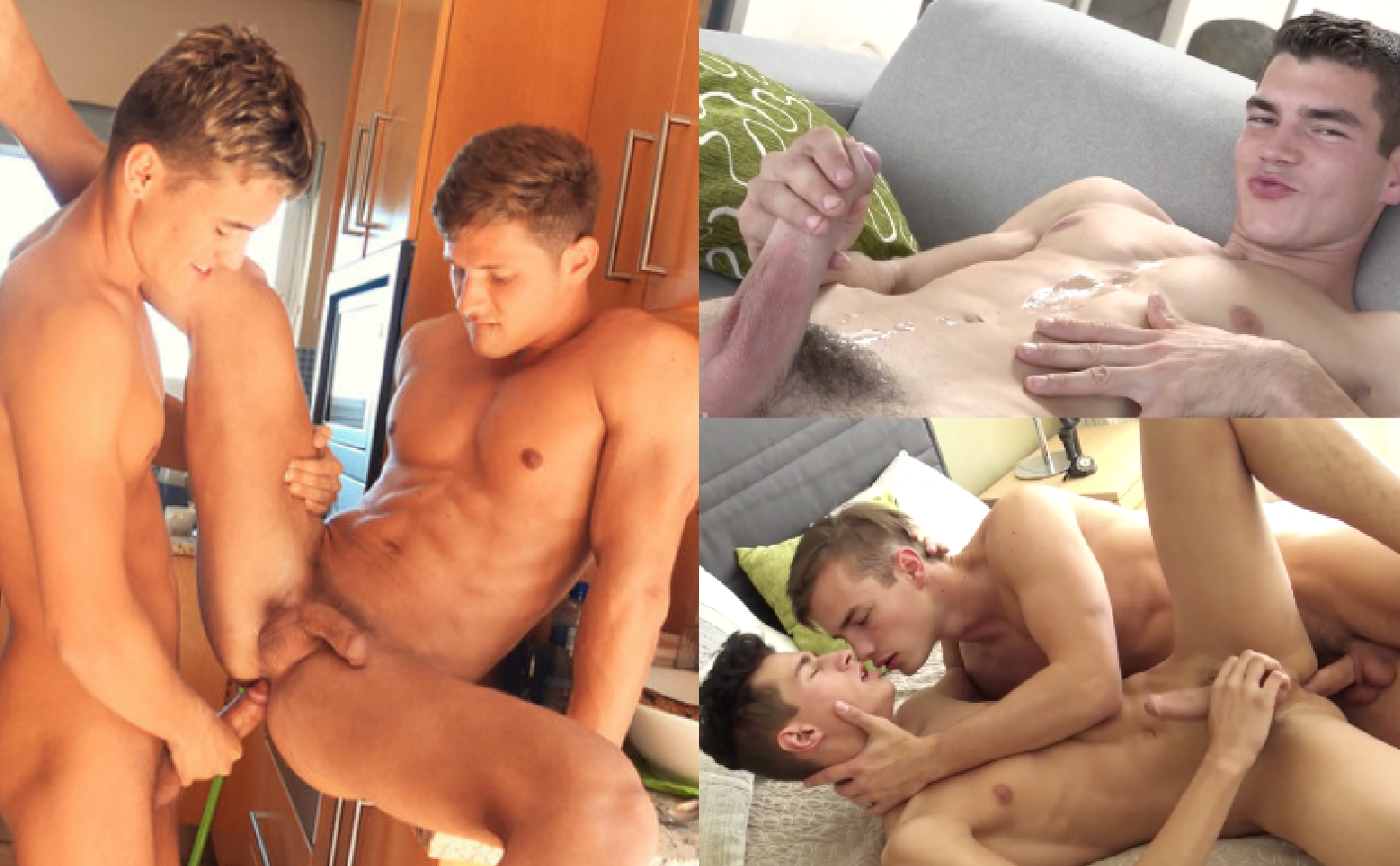 In this week's Freshmen.net update, we have soloists tasting their own cum, superstars making surprise appearances, and one beautiful blond newcomer being fucked bareback in mid-air. First, that superstar is Hoyt Kogan, and he's making a rare appearance on Freshmen (he's usually only on sister studio BelAmi) to fuck Benoit Ulliel bareback. Here's the trailer for this duo, which will be released next week (watch full scene here):
[
Freshmen: Hoyt Kogan Fucks Benoit Ulliel Bareback
]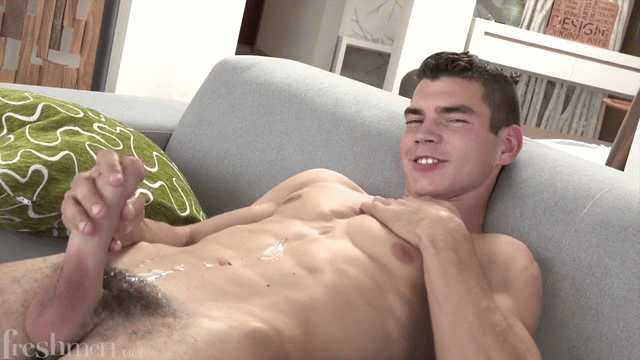 Next, handsome muscle hunk Bart Cuban is in this week's solo scene on Freshmen, and after a brief interview with the crew, he strokes his cock, shoots a creamy load all over his ripped abs and chest, then does a taste test and licks up some of his cum. Sweet: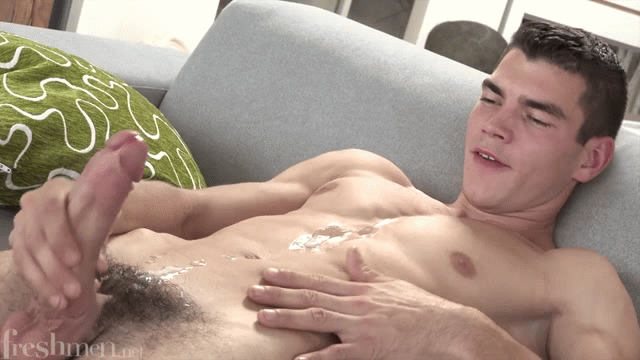 Trailer (watch full scene here):
[
Freshmen: Bart Cuban
]
Finally, gorgeous and ripped blond newcomer Viggo Sorensen isn't wasting any time with his evolution as a gay porn star. After his first sex scene just last month, he's already back to be fucked raw again, and his bareback top today is Jason Bacall: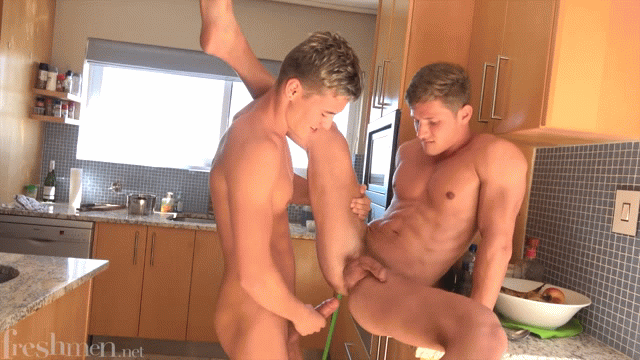 In this scene, Viggo is able to balance himself on two countertops while he's fucked bareback in mid-air by Jason.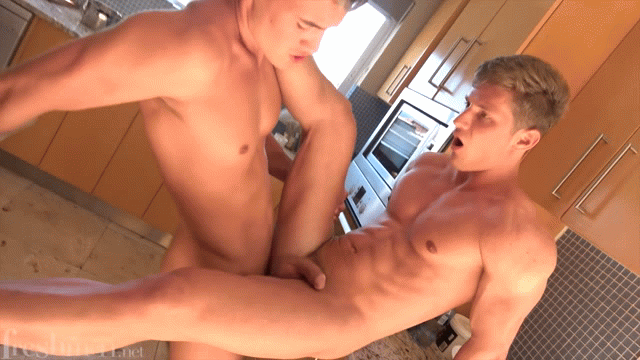 The power that this has, the balance that this has, the stability that this has, the coordination that this has, the gravity-defying implications that this has…
Trailer (watch full scene here):
[
Freshmen: Jason Bacall Fucks Viggo Sorensen Bareback
]