WATCH: Big-Dicked Jesus Does Poppers And Has Biblical Gay Fuckfest In "A Lay In The Manger" Porn Parody
In case you needed another reminder that gays are sacrilegious demons and we are all definitely going to Hell, here's a delightful holiday video featuring all your favorite biblical characters having a gay orgy in a manger, and it's aptly titled "A Lay In The Manger." Watch as Jesus, Mary, Joseph, the Three Wise Men, and several other big-dicked whores celebrate the birth of Christ by fucking their brains out and shooting massive loads (seriously, these cum shots are huge), all set to your favorite Christmas carols.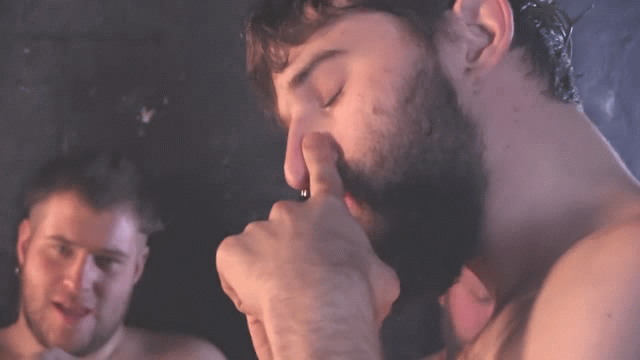 At the end of the video, Jesus gets bukkakeed by all his followers, then shoots his own cum geyser: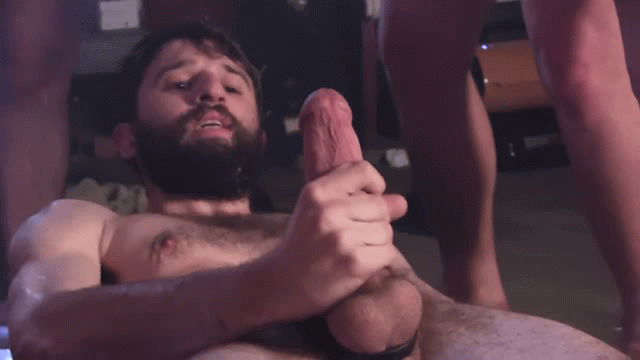 This video comes from New York-based event and short film production company NYC Inferno, and here's how they describe it:
Christmas is a stressful time for everyone. You have to see your family, interact with loathsome relatives, and shop 'til you drop trying to get the perfect gift. As unrepentant sinners, we sympathize with the plight of the horny queer forced to suffer in silence over uptight family dinners during the holidays. So we got together a few weeks ago and decided to retell the story of Christmas in an X-Rated, NSFW, um, really really dirty way. You know, to make the tale slightly more…plausible. Over one afternoon we rewrote the story of Jesus's birth and the special message he brought from his father. We guarantee it will make your after-dinner retreat to your bedroom a lot more bearable. Early critical raves include Miss Bushwig 2017 Charlene, who called A Lay in the Manger "Oscar-worthy". Thank you to everyone who worked on the video and to the NYC INFERNO family for supporting our silly satirical sacriligious sexcapades.

Starring Mikey Verrazano, Kane Castigo, Hairy Mary, Dick Mitchell, Bandit Adams, Virgil B/G Taylor, Matty BearSheep, Black Faun, Orin Black, and Tyler Monroe
Christmas was three days ago (I had to wait a few days to post this…to make sure it was legal?), but if you're still feeling festive, enjoy!
[
NYC Inferno Party
]