WATCH: Justin Matthews Eats Andrew Miller's Chili While Fucking Bareback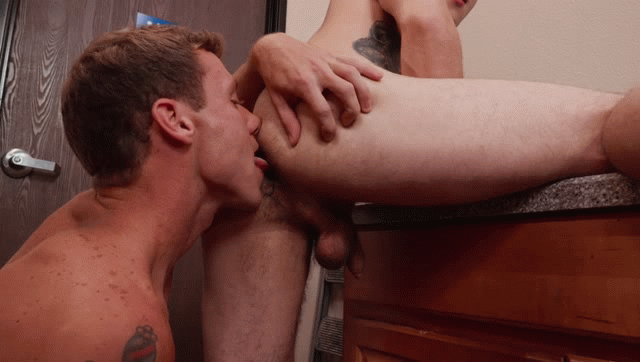 One thing I don't really want to think about while watching gay anal sex is chili, but that's exactly what NextDoor has incorporated into their weekend update: A big 'ol pot of chili full of beans, beef, and spicy sauce. Yum?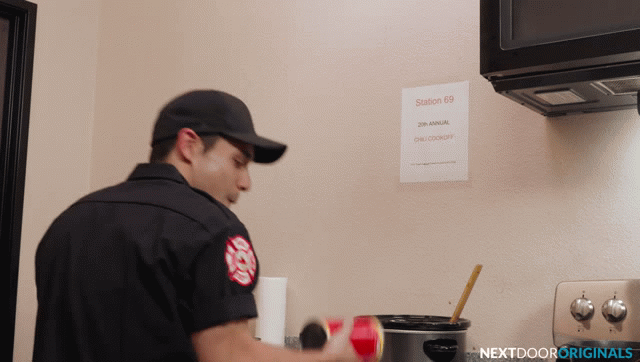 Gay porn stars Andrew Miller and Justin Matthews play firemen in this scene, and Andrew is cooking up a pot of his famous chili (from a can of Hormel, of course) for his fellow firemen. Andrew gives Justin a taste test, and he approves.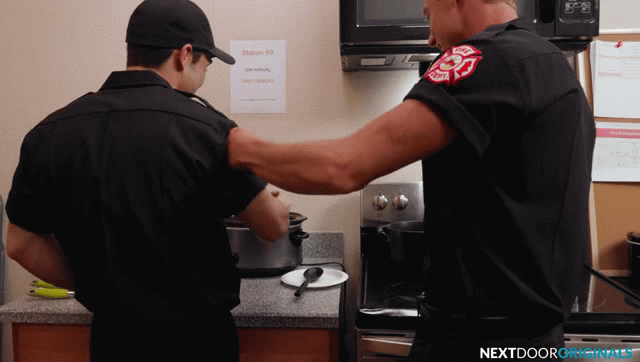 Thankfully, the chili is eventually not part of the scene, and the guys focus on each other. Best of all, the stars are flip-fucking, so we get to see them showing off their versatility. The trailer is down below, but first, more gifs:
Trailer (watch full scene here):
[
NextDoor: Justin Matthews And Andrew Miller Flip-Fuck Bareback
]