Will Braun Flirts With Big-Dicked Top, Tells Girlfriend To "Fuck Off" While Being Butt Fucked In Bathroom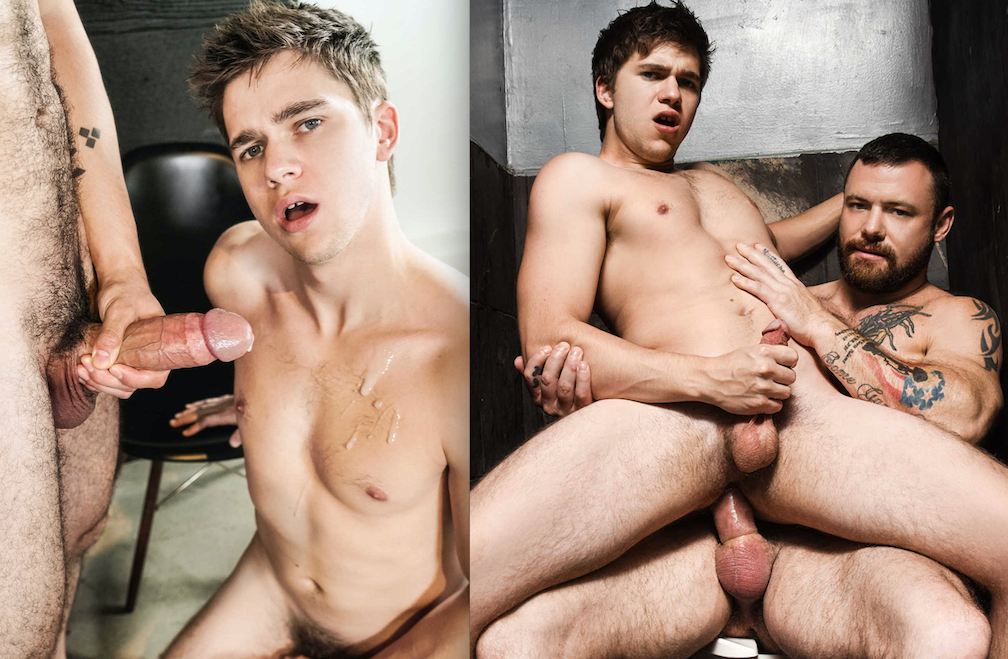 It's a busy week for Will Braun! First, Will flirts his way into being butt fucked by a thick-cocked, tattooed top (Izaak Aziz) right in the middle of a bar.
This scene is quite funny thanks to cutie Will, as the first few minutes show his repeated attempts at flirting with Izaak.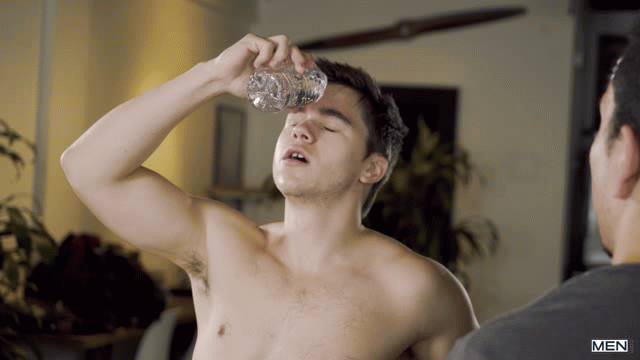 Obviously, he eventually does something that convinces Izaak to fuck him. Trailer (watch full scene here):
[
Men.com: Izaak Aziz Fucks Will Braun
]
Will Braun is in a second Men scene today, but this is unfortunately another one of those scenes where a guy is cheating on his girlfriend with another man. Making matters even worse, the bathroom they're fucking in is absolutely disgusting.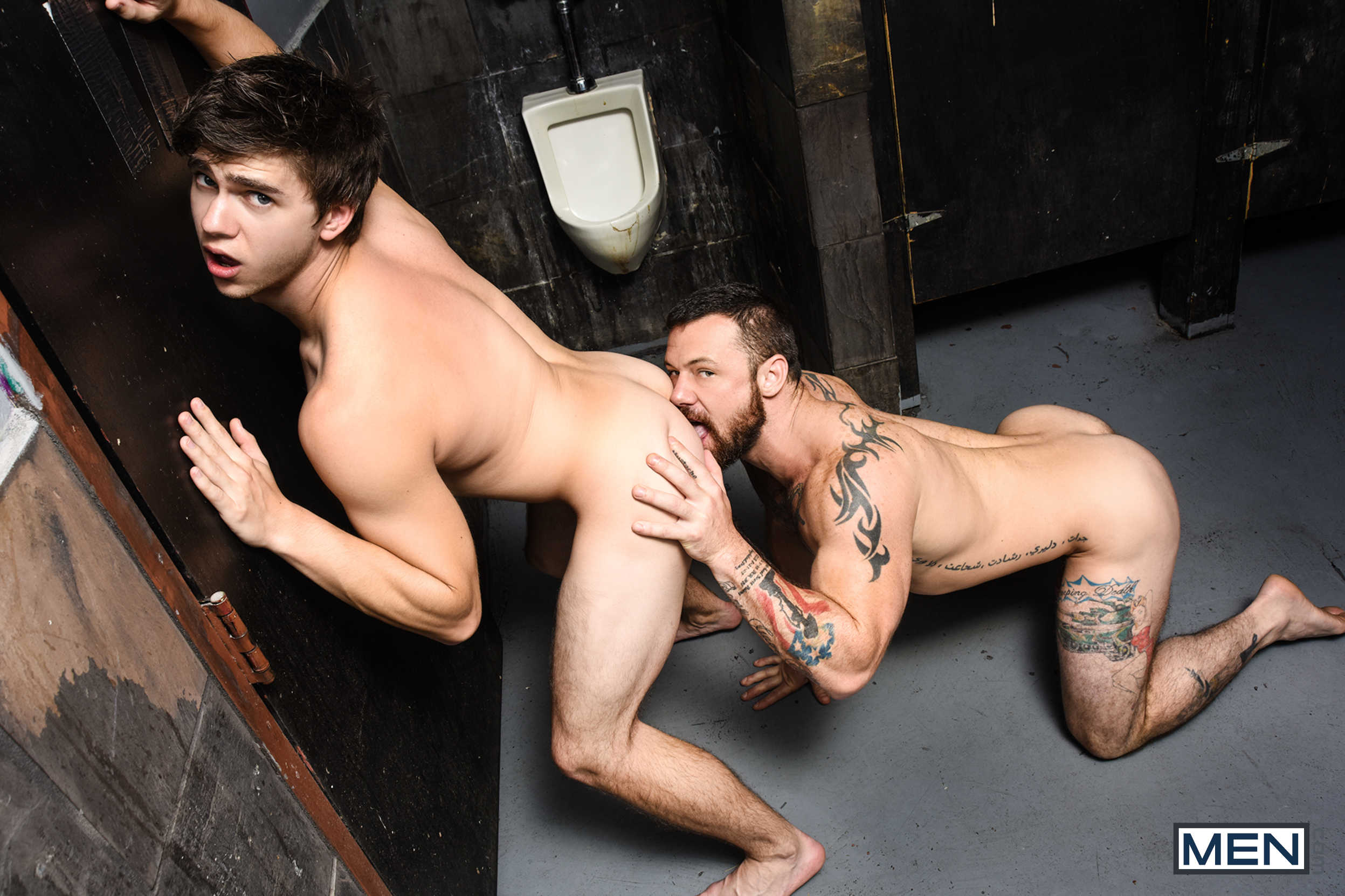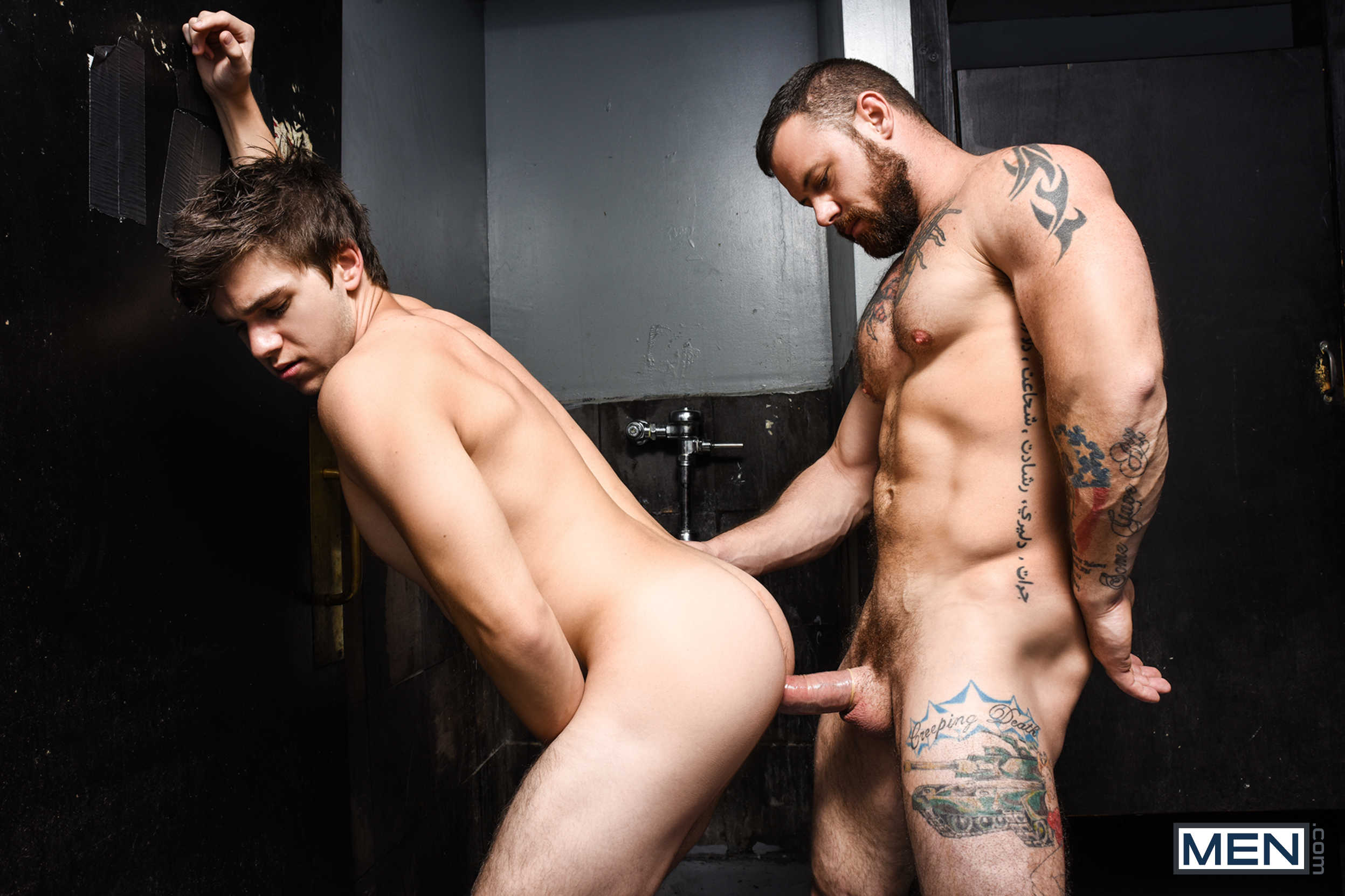 The girlfriend tries to walk into the gross bathroom where her boyfriend (Sergeant Miles) is butt fucking Will, but Will holds the door closed and tells the girl to "fuck off."
We've seen girlfriends and wives being humiliated, yelled at, and cheated on 50 million times this year, so either skip this scene entirely and just watch the better one above, or fast forward through all the bullshit. Trailer (watch full scene here):
[
Men.com: Sergeant Miles Fucks Will Braun
]