Will Evans Jay Valentine Alessandro Savage Liam Santiago Liam Soto Kayden Fleming Fucks Ryan Rose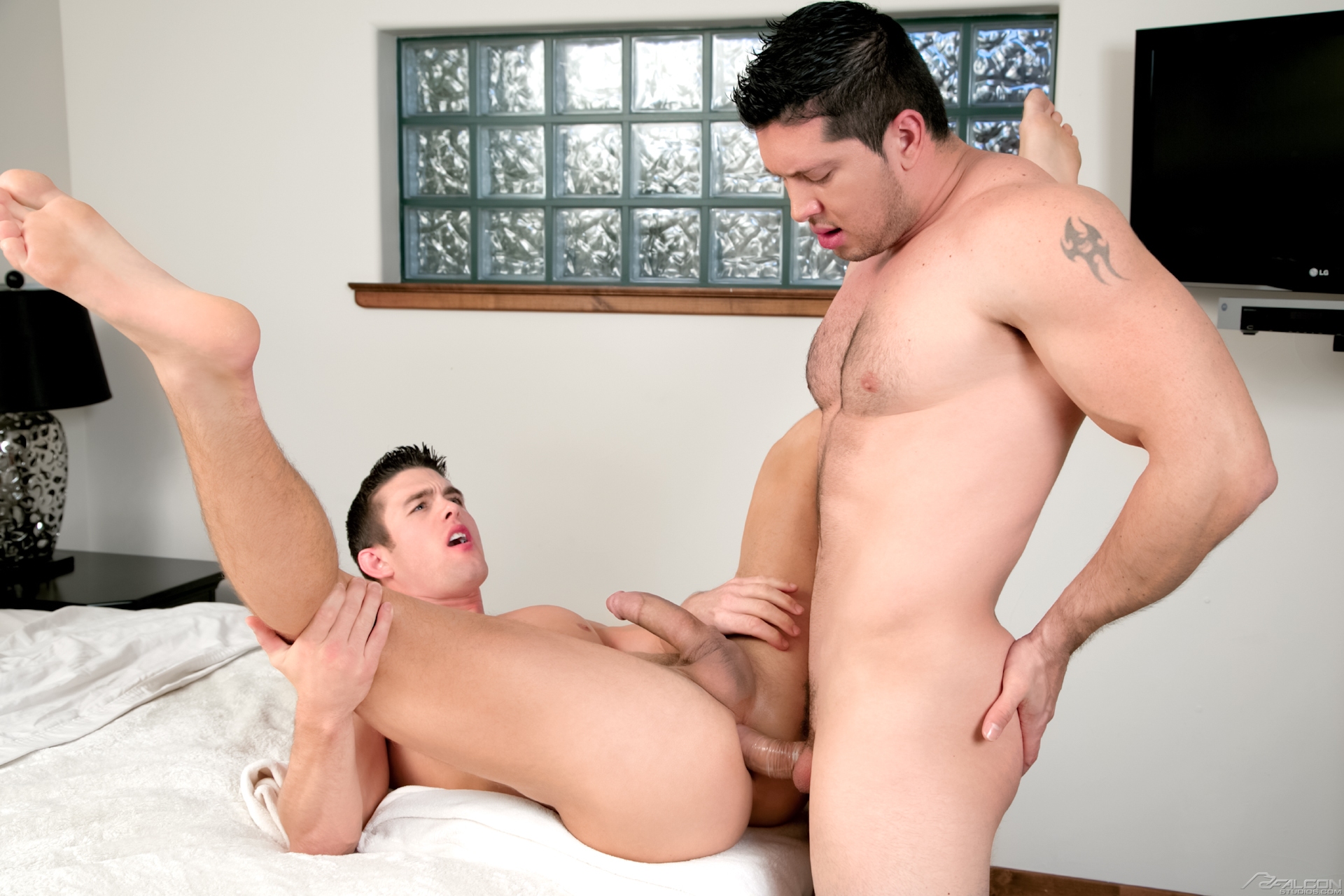 A gay porn star with at least six different porn names, per MenOfPorn, has the honor of tapping Ryan Rose's ass today, and Ryan's lucky that he's wearing a condom.
According to The Real Porn Wikileaks (I know, I know), the beefy Latin performer known as Liam Santiago on MenOfEdge, Liam Soto on Hot House, Santiago on ChaosMen, Jay Valentine in straight porn, and now Kayden Fleming on Falcon was fired from a straight porn set after altering his STD test results. At the time, he was using the name Will Evans (which is a name he also used on NextDoorMale):
A performer going by the stage name "Will Evans" was fired from an Adam & Eve set in February for trying to use an HIV/STI test result with an altered test date. Knowledgable sources inform TRPWL he had a clean test from Talent Testing Service (TTS) and was cleared to work under the '28-day test' framework, but the test would have been considered out of date under the '14-day test' system required by PASS testing protocols.

According to the female performer in question, they did not film their scene because the shoot was stopped. Documents provided to TRPWL indicate that Evans had been informed in advance of the shoot that Adam & Eve required a 14-day test.

Evans provided a TTS test result in the wrong file format — which was a flag for the Adam & Eve production manager. Per protocols, an online check of the QR code on his test revealed that the test result had been altered to reflect a newer date. After the altered date was discovered — while still photos were being taken —  Evans was immediately fired, and replaced with top male performer Seth Gamble (who had a clean current test).

The female performer is fine, just pissed off that someone would do this.
Something tells me Ryan Rose wouldn't have been so calm if somebody tried to pull this on him.
As flawed as the testing system is (the guy still could have gone out and contracted something within that 14-day window), at least they're able to tell when someone forges a test. Of course, if Adam & Eve used condoms, as Falcon still does, they wouldn't really have to worry about anything.
Here's Will Evans Jay Valentine Alessandro Savage Liam Santiago Liam Soto Kayden Fleming fucking Ryan Rose's perfect ass in Alpine Wood:
[
Falcon Studios: Kayden Fleming Fucks Ryan Rose
]