Exclusive: Will Wikle Goes From Big Brother To Buck Naked!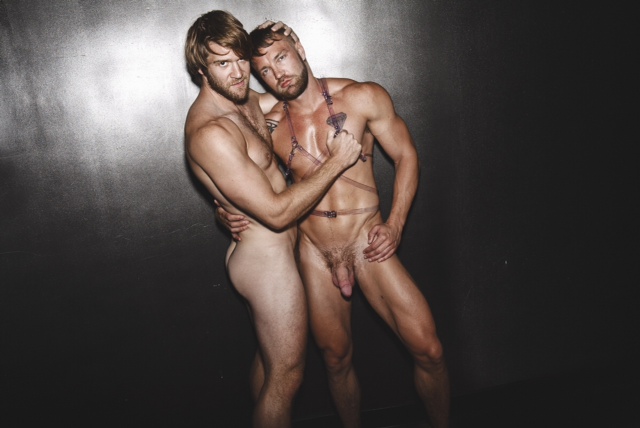 Reality show contestant. Go-go dancer. Gaylebrity. Nightlife personality. Porn star boyfriend. Nude model. Is there any label Will Wikle hasn't worn? The increasingly beefy daddy(?) was nice enough to do the below interview with Str8UpGayPorn, and in it, the Big Brother 5 cast member reveals his thoughts on the racists of Big Brother 15, how his boyfriend Mason Star is doing, what he thought of Steven Daigle's bareback movie, and whether or not he'd take the plunge and finally do a gay porn of his own. [Update 2/12/16: Will Wikle has taken the plunge! See Will's first gay porn here.] PLUS: see exclusive images from Will Wikle's new photo shoot with Colby Keller, as photographed by Gabe Ayala for Type/Face.
Str8UpGayPorn: Hi Will! Tell me how this photo shoot with Colby Keller and Gabe Ayala came about? Did you know Colby before?
Will Wikle: I'd long wanted to do a photo shoot that documented real sexual chemistry in the moment, and when Gabe mentioned that he wanted to pair me with Colby for Type/Face, I knew it was the perfect chance. Previous to the shoot, our only interaction was some Twitter flirting, and what happened at the shoot was honestly way beyond what I expected.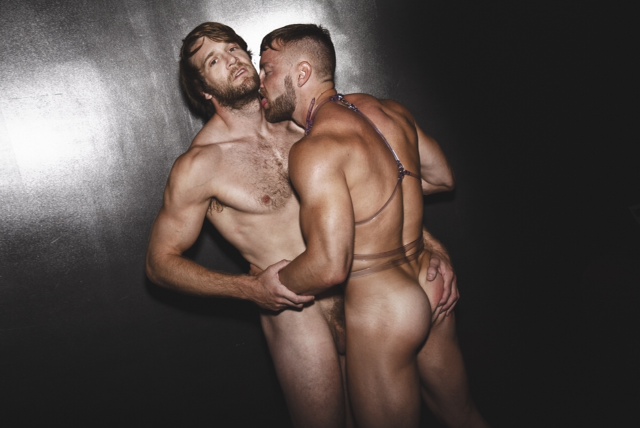 What was Colby like?
When I first got there, I found him to be very shy and soft spoken, which isn't what I was prepared for at all. Sexually speaking, my most comfortable place has tended more towards being dominant and aggressive, and I didn't know how it was all going to shake out. We started shooting by sort of sizing each other up in playful ways, carrying him on my shoulders and stuff. But then this thing happened where he sat down in the chair and I knelt between his legs. He started playing with my ass and things went from zero to perfect in seconds. By the time he started spanking me, the boner situation was intense. The last shot we took was me licking his neck which is my favorite one because I am SO feeling it at that moment. He took control out of nowhere and it was fucking hot.
[UPDATE 2/12/16: Will Wikle has taken the leap, and he's now starring in his first hardcore gay porn—with none other than Colby Keller! Check out the trailer here.]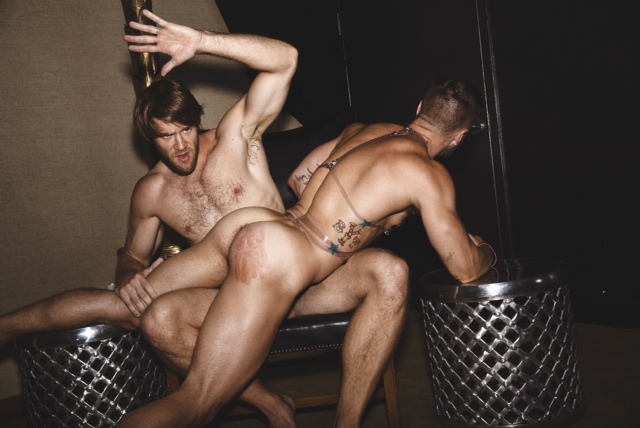 What do people think of seeing you in such an "explicit" way?
I think gay sex experienced a watershed achievement this year via the release of Cheyenne Jackson's jerk off video. The only news that really broke from that story is that he's an oozer. I want to live in a world where having sex and experiencing arousal isn't considered immoral or inappropriate, so I guess this shoot is my small contribution in that sense. Explicit sex making its way into mainstream art and media is very "post empire," as Bret Easton Ellis would say.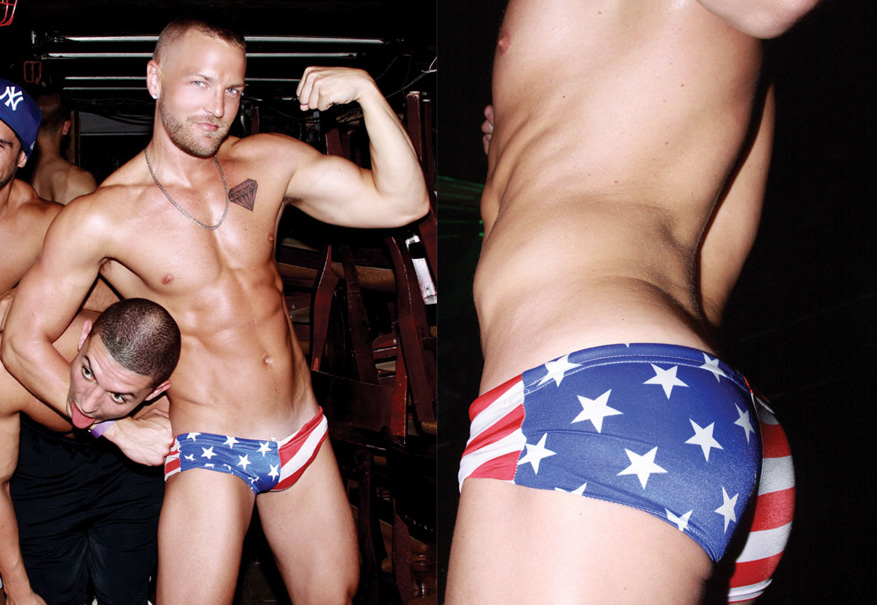 Do you do anything beside the usual diet and exercise to have the insane body that you have?
My metabolism has finally started to slow in my mid-30's, allowing me to hang onto some weight for once. For the people who remember twinkie Big Brother Will, it's very confusing when they see me now. So far, I've really enjoyed getting older. I love being a young daddy.
Speaking of Big Brother, do you keep in touch with any of your season 5 castmates? Would you ever go back to do an "All Stars" season if they asked?
No, and FUCK NO. Every year, I think the casting can't get any worse, and then last summer came along. What a bunch of losers. To even be associated with all that racist and homophobic regressive bullshit would be so embarrassing.
Back then when you were on the show, could you even have imagined you'd be where you are now?
Damn, this summer will be 10 years since I was on Big Brother! I'm just happy that I ended up okay and I'm still around, talking with people and doing different things.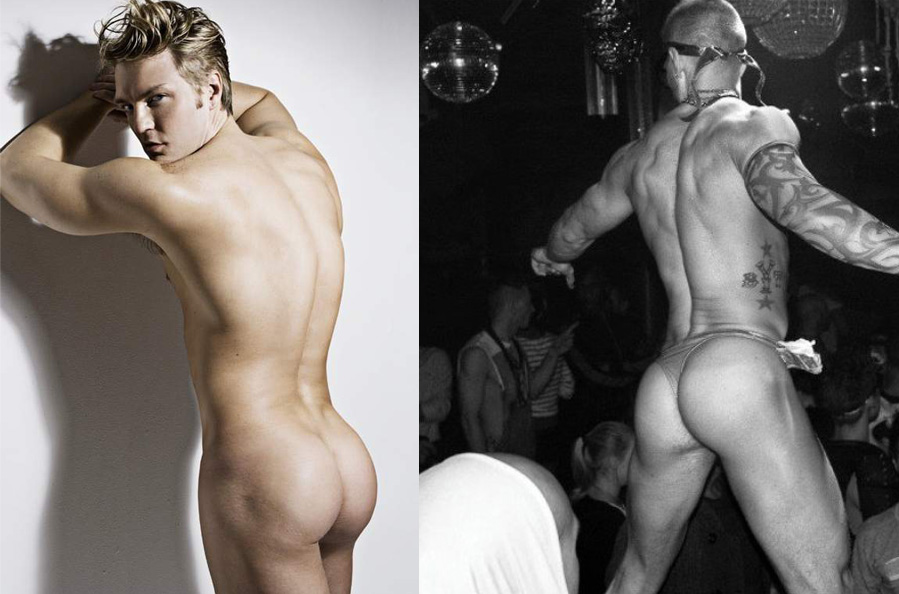 You have a lot of friends in the adult industry and it's always seemed like you've been possibly tip-toeing around getting into the business yourself. Would you ever do an actual gay porn?
Dude, doing gay porn and being on reality TV is the exact same gig, minus the literal penetration. In that sense, I don't think doing standard porn would be a forward move at this point.
Reality TV probably at least pays a little more.
Right, but I think what draws me to porn instinctually is my fascination with the psychology of sex. If I were ever lucky enough to come across a project that I felt strongly connected to, I would have no problems with going all the way for it. I have my own idea for a short that would involve real sex, but it would require the perfect collaborators. All my ideas are pretty dark and twisted though, so I guess we'll see.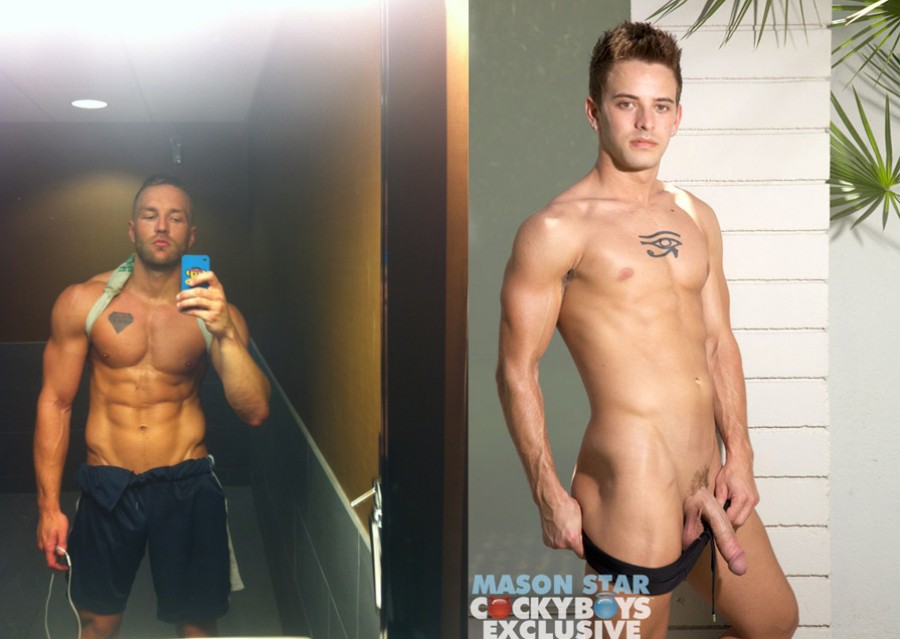 Your long term boyfriend is former CockyBoys gay porn star Mason Star. How is he doing post-gay porn, and what would he say if you told him you wanted to try your hand at a gay porn career?
He is my earth angel. I could fill a page with all sorts of hyperbolic statements about him, but I'll spare you the cheeseball details. It's been over two years, and I predict 2014 will be a big year for us.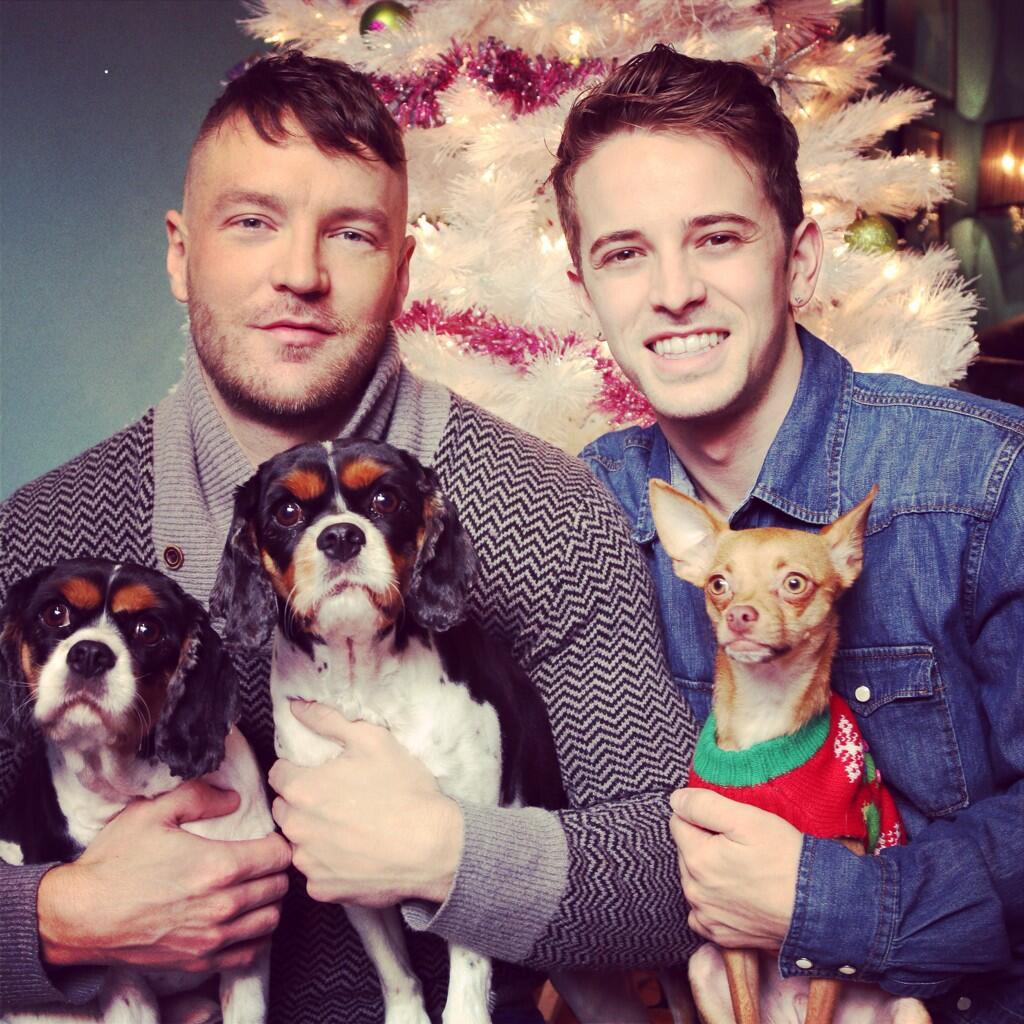 Any chance he'd ever make a comeback?
As far as porn, he's got a much more complicated relationship with it than I do. Sorry to burst bubbles, but Mason Star is one porn retirement that is 100% permanent for all sorts of reasons that would be for him to discuss, if he ever feels like it. However, while Mason Star might've died in theory, at least he will always live on in the annals of CockyBoys.com forever. I know I still enjoy a Mason Star film fest from time to time.
As an observer, which gay porn studios do you think are doing good or interesting work these days? Which ones do you think are making big mistakes?
As a consumer, I think the biggest problem facing gay porn is the curious case of the limp-dicked bottom. I understand it, because I know these guys are spending hours getting plowed when normal people sex probably lasts about 15 minutes, but still. It's an immediate turn-off for me. Don't you love it when you come across an amateur video of two boyfriends fucking for real? I'm always less interested in seeing all the "right" angles and way more turned on by obvious chemistry. In that way, I think Austin Wilde is someone who is very good at his job. He gets those boys done! Also, I just watched that CockyBoys scene with Colby and Ricky Roman, which felt super real and intense.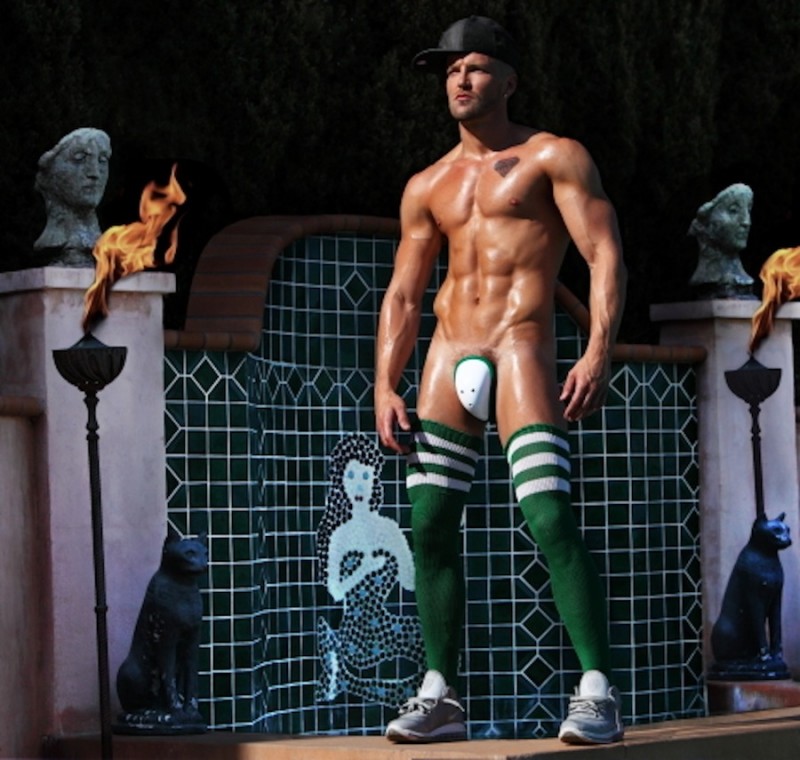 On a studio level, the behind the camera talent at CockyBoys is legit, and I appreciate the ways they are pushing the envelope while still managing to effectively reference traditional porn memes. I do think Lucas Entertainment has crazy hot exclusives with beautiful photography, and Titan is the place to go for staple beefcake porn.
What did you think of Steven Daigle's recent bareback movie with Treasure Island?
I've never met the guy, so I can't speak on him too personally. But honestly, when I watched the trailer for that movie it just made me really sad inside. It had all the graphic violence of an American Horror Story episode without any of the campy fun.
Do you have a "day job," or are you modeling full time now?
Yes, I have always had a very successful professional career a.k.a. real job, although I like to keep the two worlds completely separate. I've never been a "proper" model, just someone who happens to be naked a lot when cameras are flashing.
Which gay porn stars do you think are the hottest right now? Which ones would you definitely like to avoid?
You have me obsessed with Johnny Rapid for all the wrong reasons…I mean, THE NIGHT STICK! He's completely fucking ridiculous, yet at the same time kinda adorable. Besides the guys I've already mentioned, I'd say Jimmy Fanz and more recently this guy Adam Ramzi is really quiche. Only one porn guy I will always avoid, but he's already well on his way to inevitable irrelevance so why toss him a bone here?
OK, I won't push. Before I let you go, what can people expect to see from you next in 2014?
This year is wide open, and even I don't know what to expect. Colby and I are talking to Gabe about another collaboration, and if that happens, we will raise the stakes. Actually, this interview has given me a lot to think about…so thanks! I love Str8UpGayPorn FOREVER until the end!
And we <3 you, too!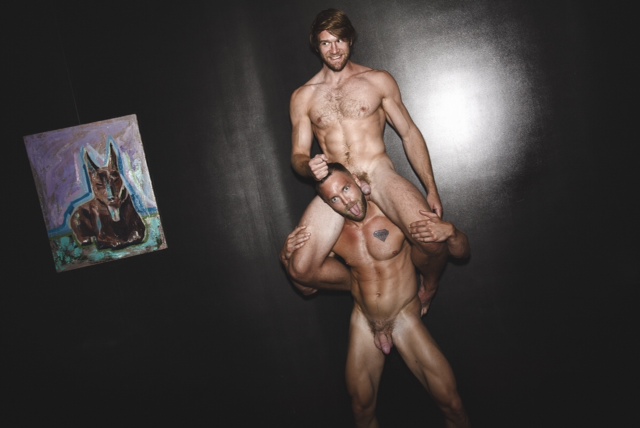 Photos via Gabe Ayala, Type/Face