[UPDATED] "Witch Hunt!" Gay-For-Pay Seditionist Sergeant Miles Proclaims Innocence After Arrest For Violent Assault During Jan 6. Insurrection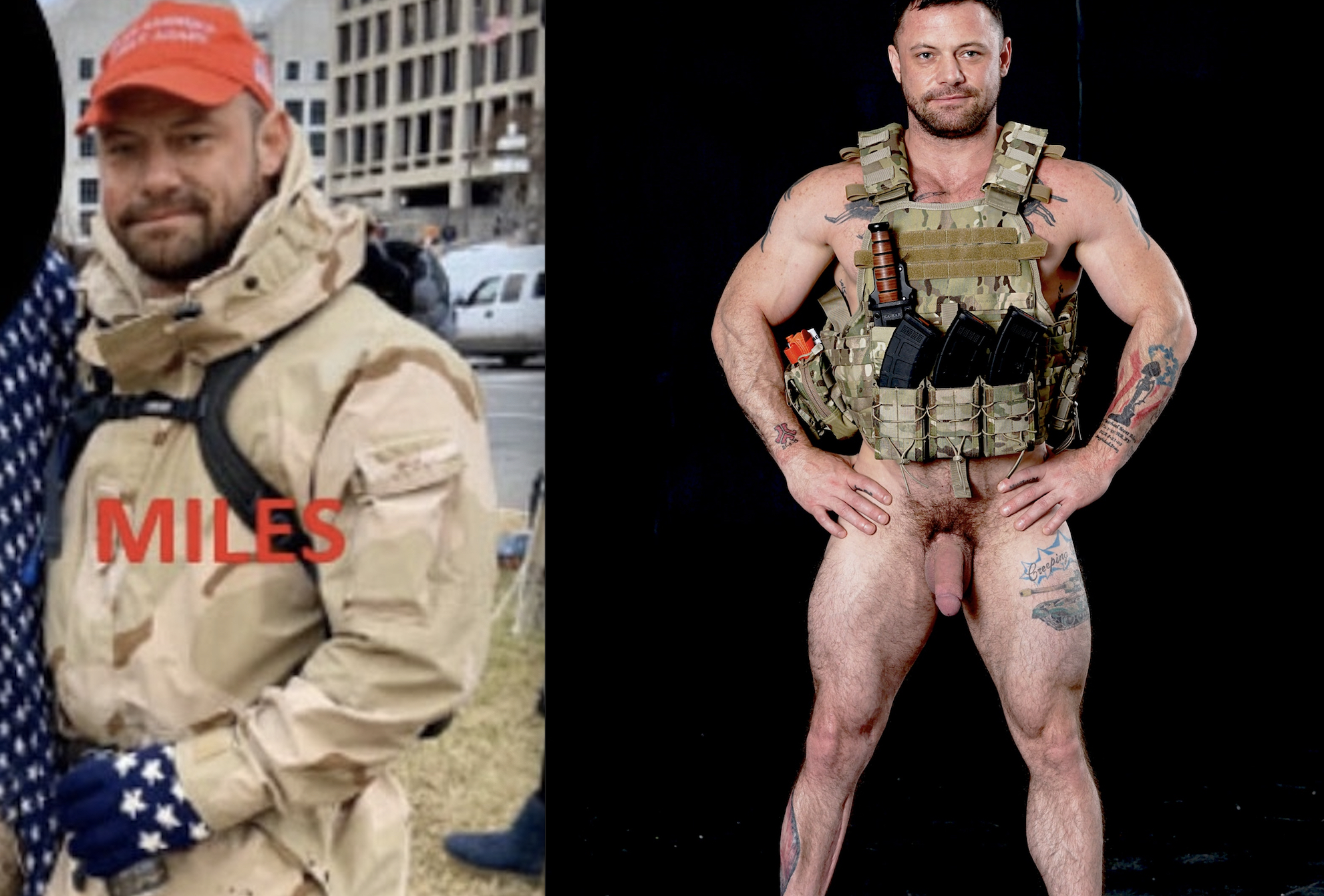 Just a quick update on today's hearing in Washington D.C., which Sergeant Steven Miles attended via Zoom. The government requested and was granted a speedy trial waiver, and the next status hearing will be on June 28th, 2022. Also of note, Sergeant Steven Miles has retained his own attorney, Ray Lopez, and here's an advertisement for the Tampa-based criminal defense lawyer:
Minute entries for today's proceedings:

*
Original story as published on April 17th:
He can be clearly seen in photos and videos attacking law enforcement and smashing a window while storming the Capitol on January 6th, but that's not stopping MAGA porn star Sergeant Miles (legal name Steven Miles) from proclaiming his innocence following his arrest, which Str8UpGayPorn reported exclusively last week.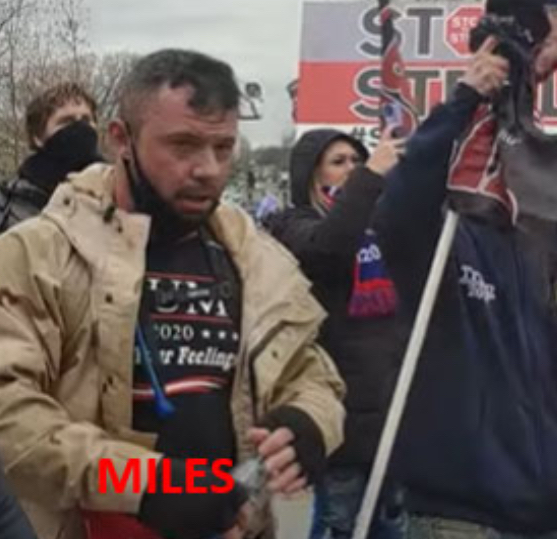 Miles gave a brief statement to The Sun (surprised it wasn't to OAN) after being charged with multiple felonies, and he echoed his hero Trump when he told the tabloid, "I maintain my innocence from this political witch hunt," adding, "I'm looking for an attorney at this time and have no further comment."
At least Trump could throw out the "witch hunt" nonsense because he was a person (barely) in a position of power with legitimate opponents targeting him politically. The "Sergeant," meanwhile, is just one of thousands of moronic thugs who were used and spit out like garbage by their orange cult leader. There's no "witch hunt" for Miles, as he's no different than any of the other brain dead dolts who were caught on camera on January 6th:
[In DOJ photos filed with his criminal complaint, Steven Miles can be seen assaulting Capitol police before smashing a window at the United States Senate during the Jan. 6 terrorist attack.]
While Miles may have claimed that he's looking for an attorney, court records show that the insurrectionist was appointed a public defender at his first hearing last week, and her name is Nicole Hardin: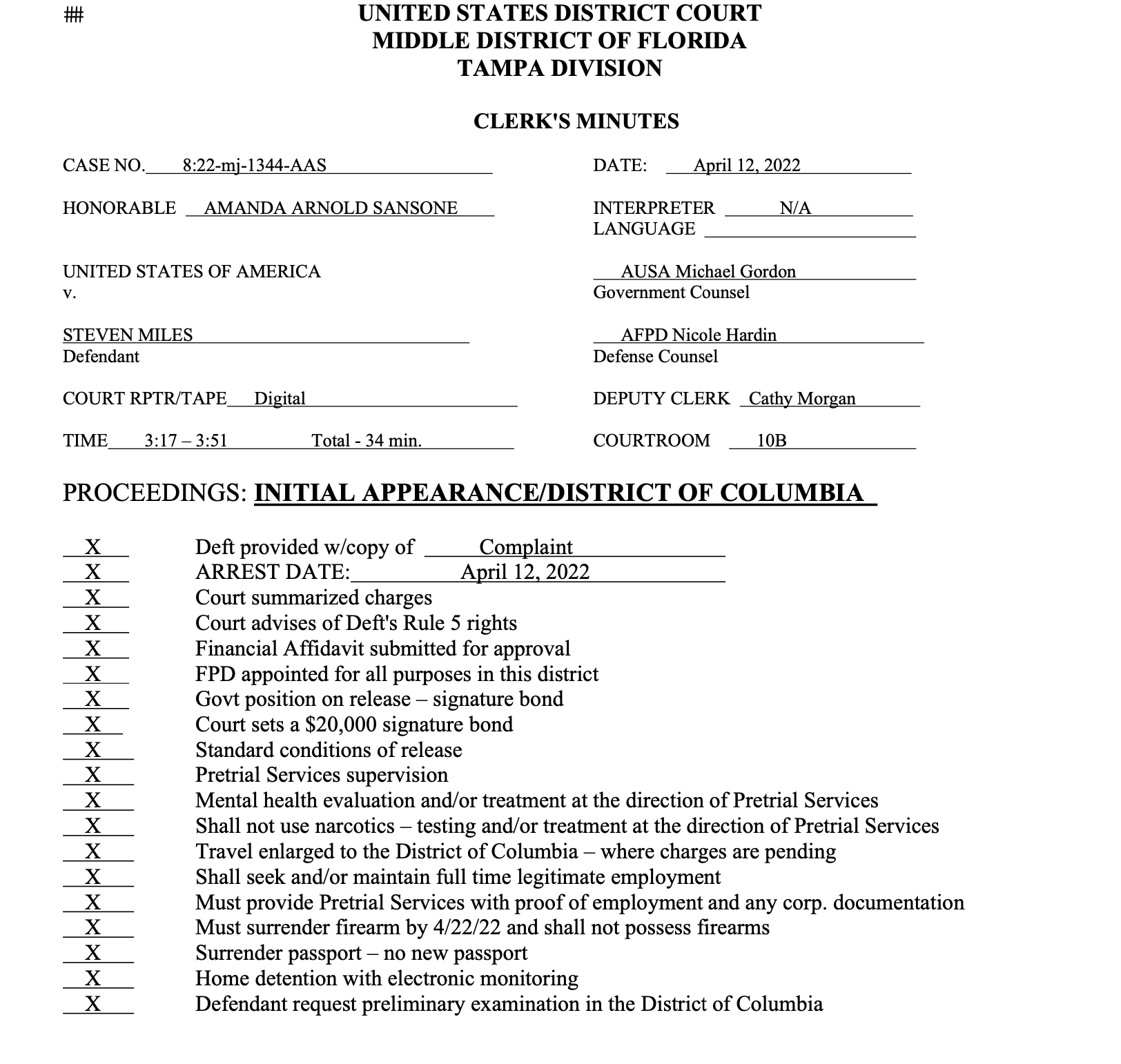 In additional court documents obtained by Str8Up, we learn that the Lucas Entertainment gay porn star's bond was set at $20,000, and his next court date is in Washington D.C. district court on Tuesday, April 19th (over Zoom). Also, Steven Miles can only leave his house for medical issues, legal proceedings, or work, as the court put him on house arrest with electronic monitoring:
Also of note, we have our first glimpse at what kind of prison time Sergeant Miles might be facing after he's convicted. The terms of his release include the condition that he not be arrested for any other offenses while awaiting trial, and it's stated below that the penalties for his current charge(s) equal or exceed a prison sentence of at least five years: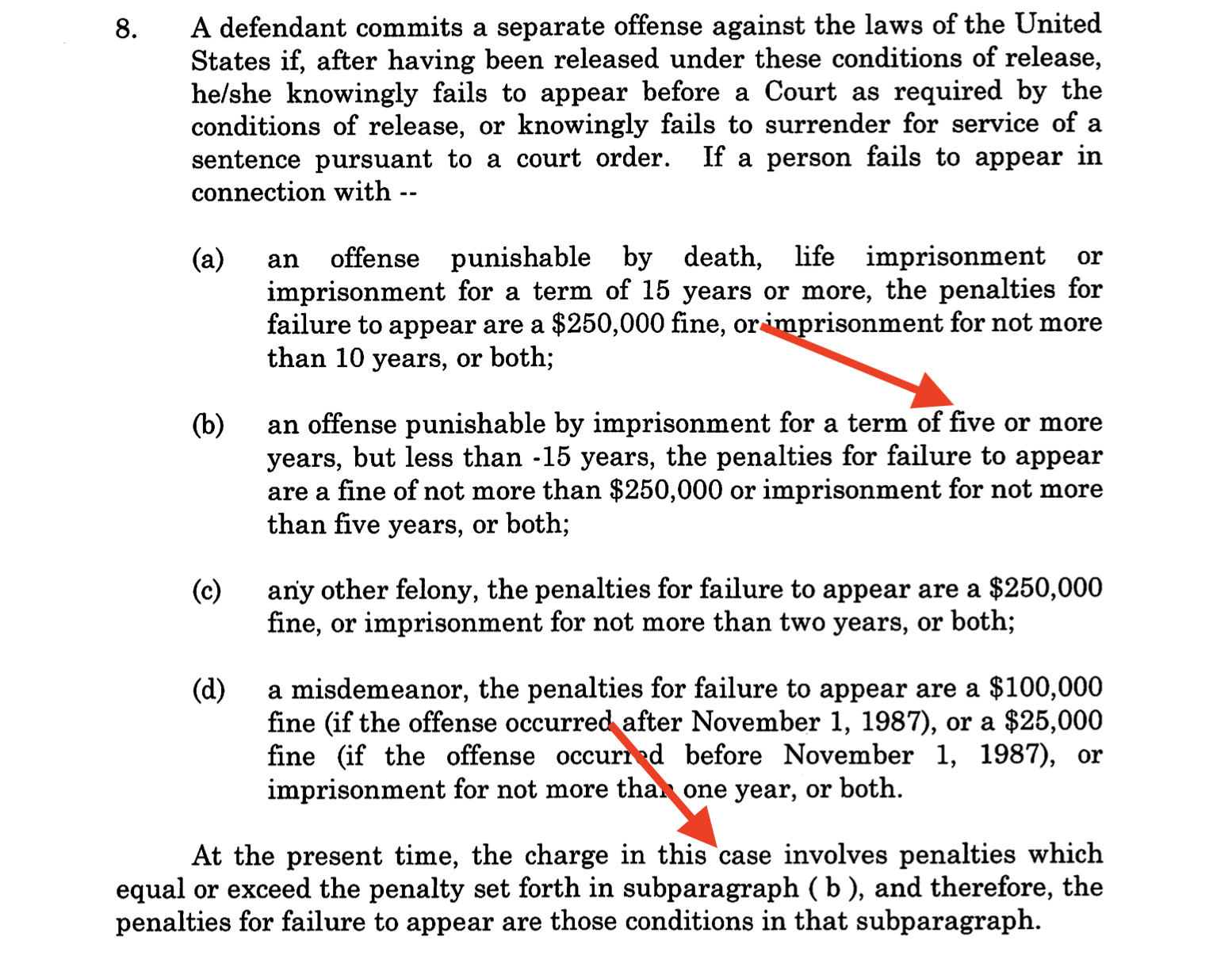 As a reminder, the charges detailed in Steven Miles' criminal complaint are:
18 U.S.C. § 111(a)(1) Assaulting, resisting, or impeding certain officers or employees (20 year maximum sentence)


18 U.S.C. 231(a)(3) Civil Disorder (5 year maximum sentence)


18 U.S.C. § 1361 Destruction of government property (10 year maximum sentence)

18 U.S.C. § 1752(a)(1), (2) and (4) and (b)(1)(A) Entering restricted grounds using physical violence with deadly weapon (10 year maximum sentence)


40 U.S.C. § 5104(e)(2)(D) and (G), and (e)(2)(F) Disorderly conduct in Capitol with physical violence (unknown sentencing guidelines)

While it's highly unlikely Sergeant Miles will be sentenced to 45 years in prison, it's reasonable to predict he'll serve time for at least a few months, if not a few years, given the violence involved.
Finally, here was a brief local news report out of Tampa, Florida following the arrest last week. Str8Up will have ongoing coverage of gay-for-pay seditionist Sergeant Miles and his trial as it unfolds.