Year In Review: Str8UpGayPorn's Worst Person Of 2016—Robert Sepulveda Jr.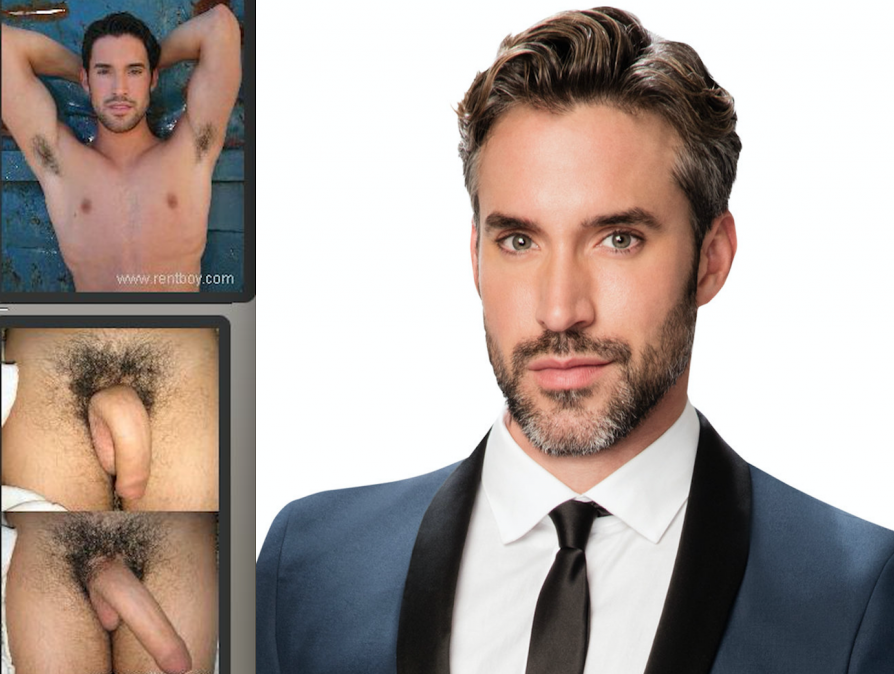 Former male prostitute Robert Sepulveda Jr. made news last summer on Str8UpGayPorn (and every other gay news website) when Logo announced that he'd be the star of their romance-themed reality show. The news wasn't so much about the Bachelor ripoff reality show, but rather about the fact that Sepulveda Jr. was a former escort with a large cock, and that he allegedly discriminated against African-American clients when he was a well-known Rentboy in Florida and New York. All of the information regarding Sepulveda Jr.'s career as a prostitute was made public by Sepulveda Jr. himself several years ago, with Rentboy ads featuring photos of him and his cock and multiple escort reviews on several escort review websites, all of which have been online for the entire world to view for nearly a decade.
News of prostitute Sepulveda Jr.'s large cock—and his graphic XTube videos (featuring several of the prostitute's extreme fetishes)—would have been worthy of one or two articles here, but Sepulveda Jr. decided that he wanted to make even more news out of the nude photos and hardcore videos—which, again, he himself posted online for public viewing—so he decided to threaten Str8UpGayPorn with a cease and desist letter, demanding that Str8UpGayPorn "remove all posts concerning Mr. Sepulveda":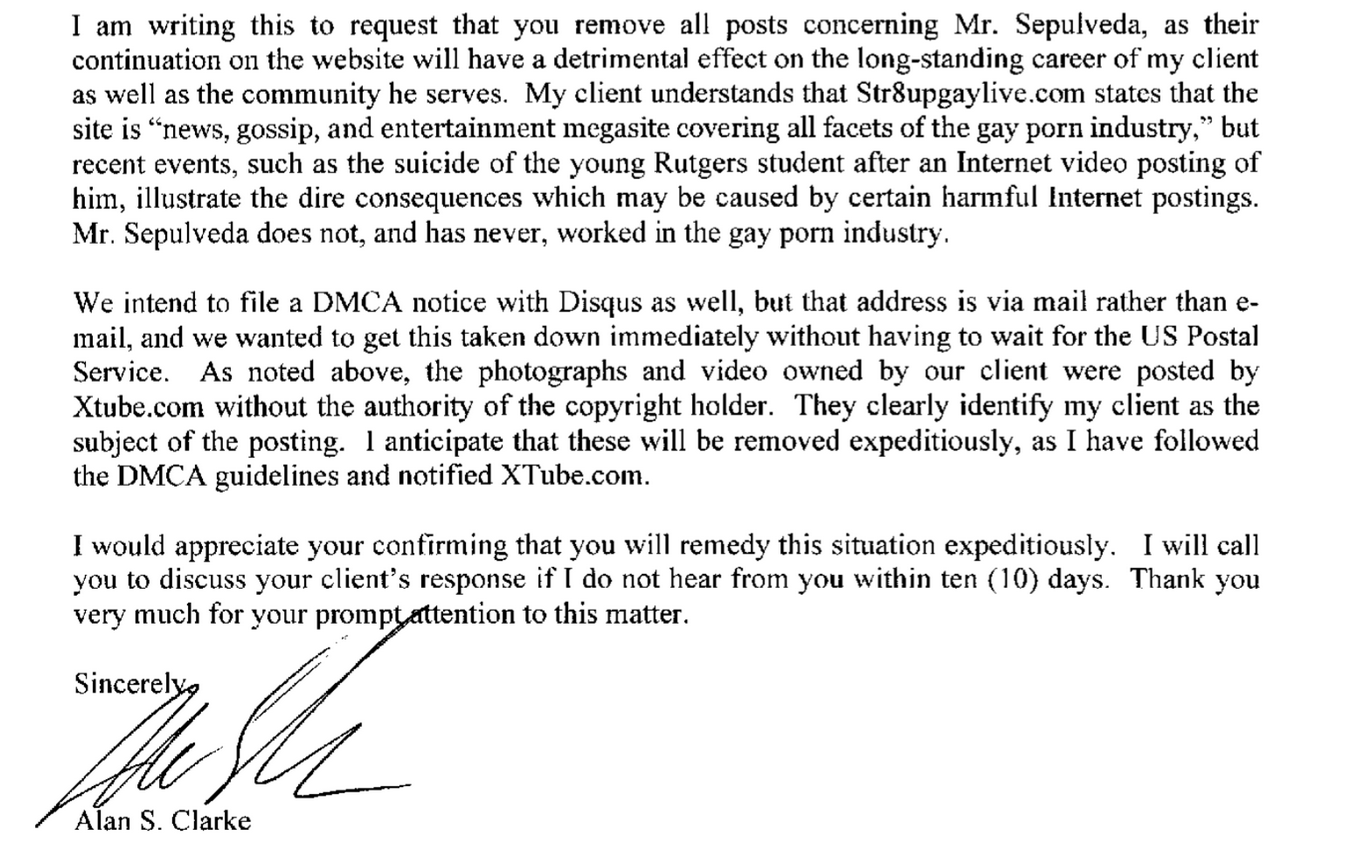 That letter—in which the lawyer incorrectly calls Str8UpGayPorn "Str8UpGayLive" before comparing the publicly advertised prostitute turned reality star to a bullied gay college student who committed suicide after being filmed without his knowledge—was ignored, and every Sepulveda Jr. post that Str8UpGayPorn published remained online. That, however, did not stop Robert Sepulveda Jr. from going even further. On September 8th, he sent a DMCA notice: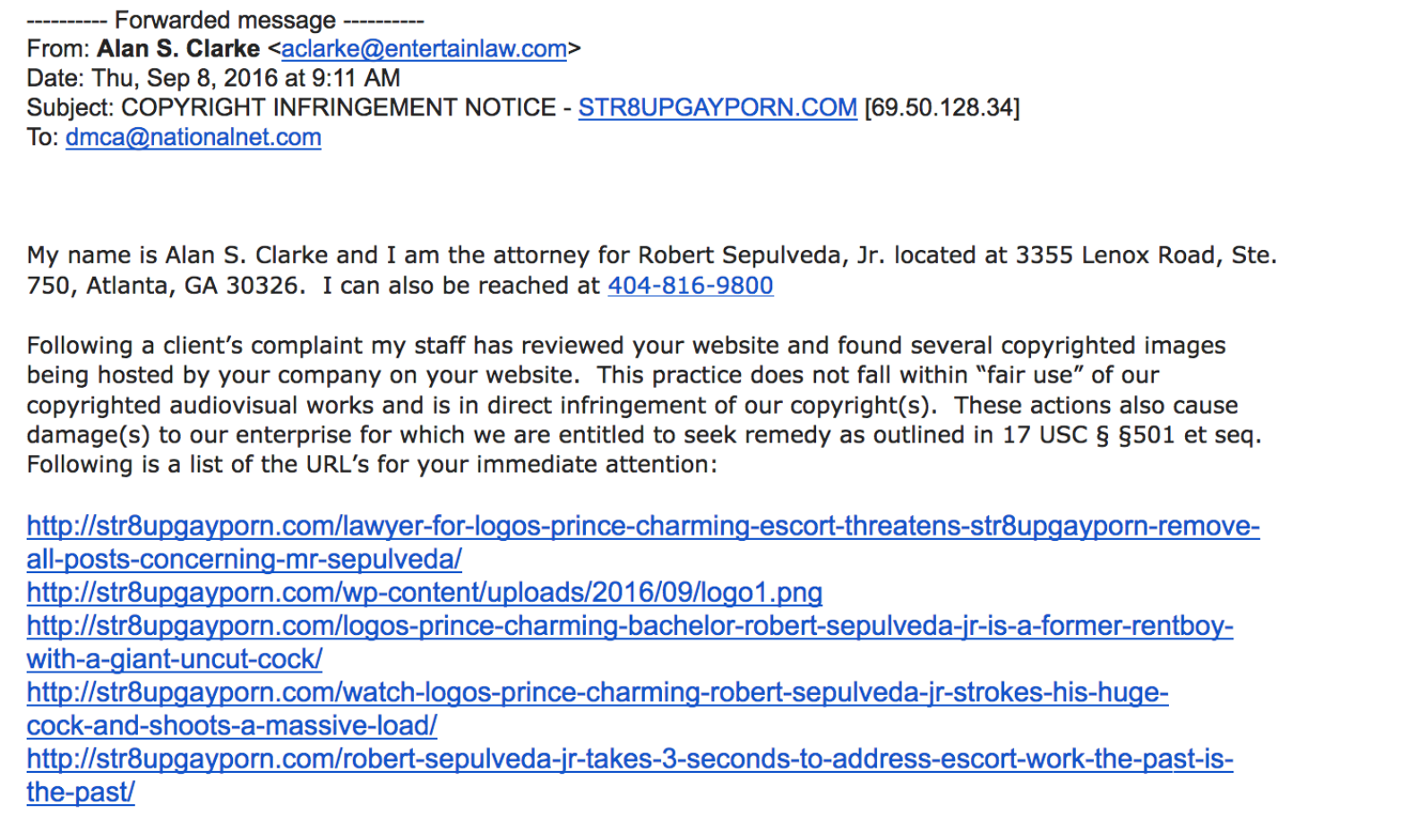 Sepulveda Jr. (via his attorney) sent the DMCA notice to Str8UpGayPorn's hosting company (as seen above), and because hosting companies are legally required to act on DMCAs, Str8UpGayPorn was forced to remove all of the images from the Sepulveda Jr. posts listed above—temporarily. (If we had not taken the images down, our entire site would have been pulled offline.) Because the images were posted here legally, Str8UpGayPorn filed a DMCA Counter Notification with our hosting company, demanding that Str8UpGayPorn be permitted to republish the images. Knowing that he had no legal standing, Sepulveda Jr. did not respond to the counter notice, and our hosting company allowed the images to be restored.
For shaming sex workers by lying about, denying, and then sugarcoating his past, for making horribly boring television, for getting the Str8UpGayPorn Twitter temporarily suspended, and, worst of all, for illegally disrupting Str8UpGayPorn's publishing capabilities, Str8UpGayPorn is proud to name Robert Sepulveda Jr. as the Worst Person Of 2016. As his prize, Str8UpGayPorn will send him a used condom full of stale cum to drink.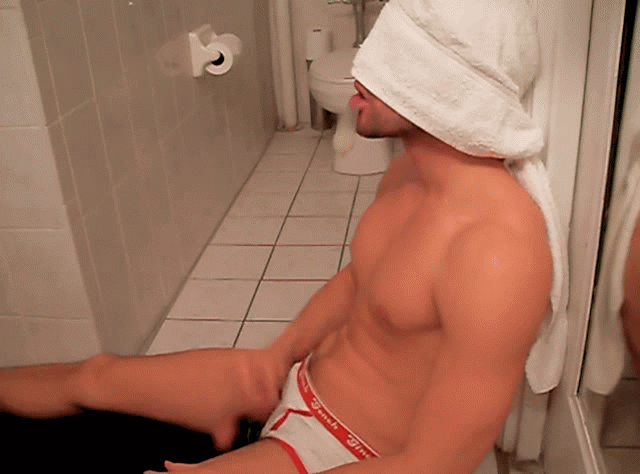 As it happens, Robert Sepulveda Jr. could've been honored with another prize: a lawsuit that Str8UpGayPorn could've filed against him and his attorney for filing a false DMCA and interfering with our business. But, sometimes it's better to just be the bigger person and move on. Merry Christmas.