Yule Tide Gay-For-Pay
Men.com has been releasing Topher DiMaggio scenes literally every single day for the past two weeks, and today is no different. It's a Christmas Eve orgy for Topher and the three wise men three gay-for-payers Tom Faulk, Johnny Rapid, and Colby Jansen. Looks like I'll need to update my Johnny Rapid bottoming tally since he was just at 70 a couple days ago, and now this new scene makes it 71.
I challenge you to find a gay-for-pay bottom with a better ass than this straight father of three: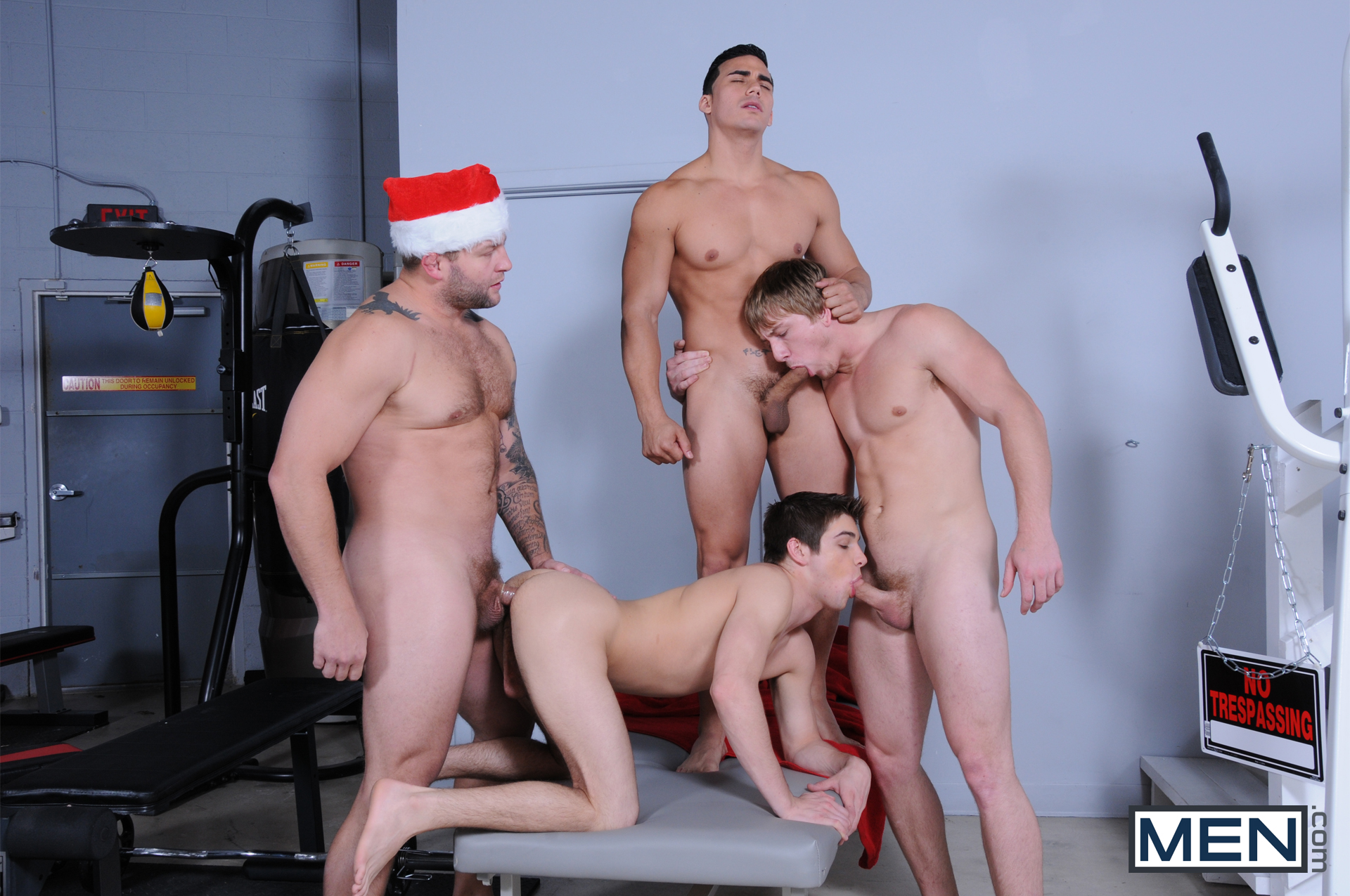 It's cool that they let the chubby one keep his wedding ring on. Just keeping it real, I guess: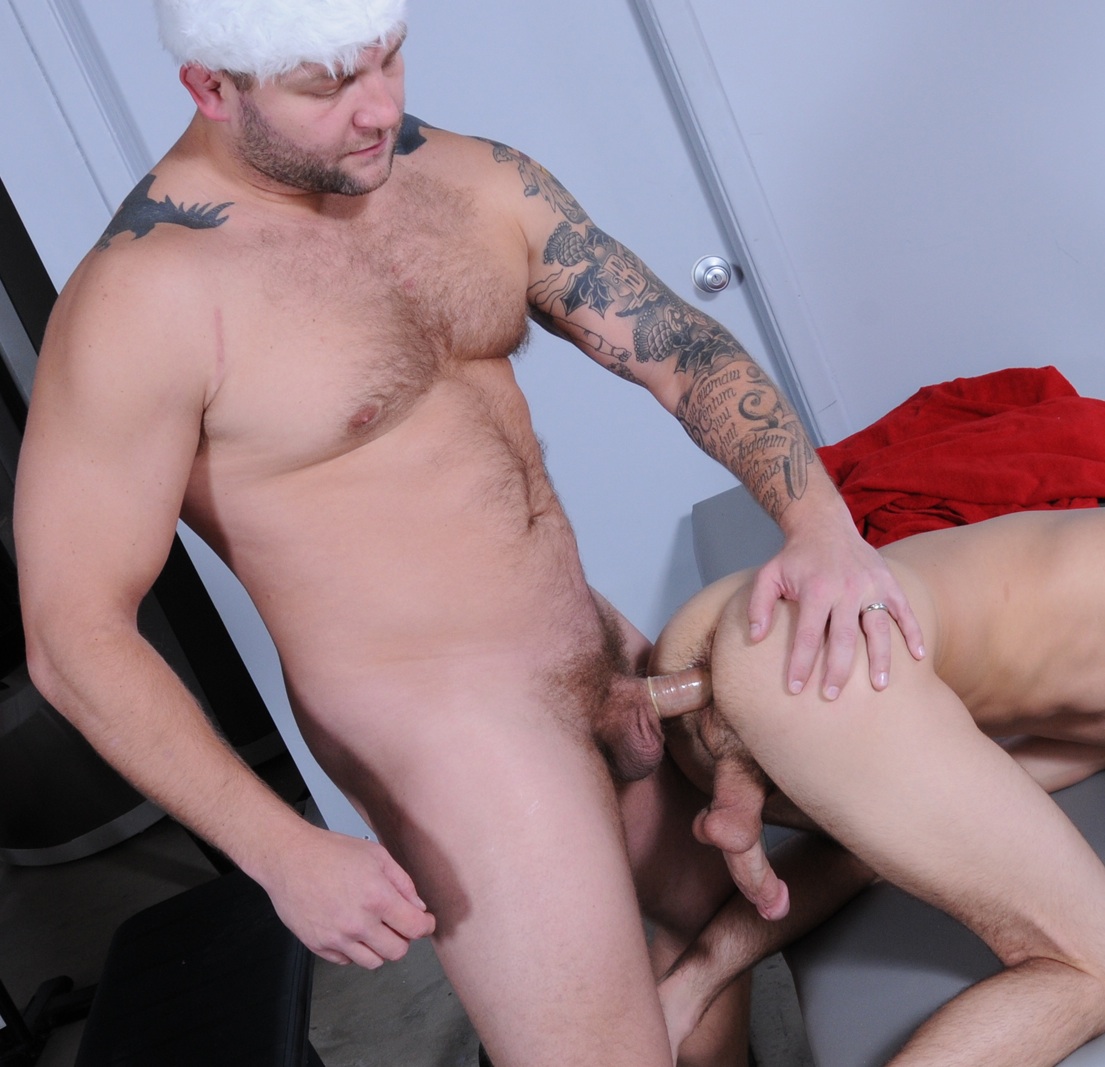 ???
What are we even watching?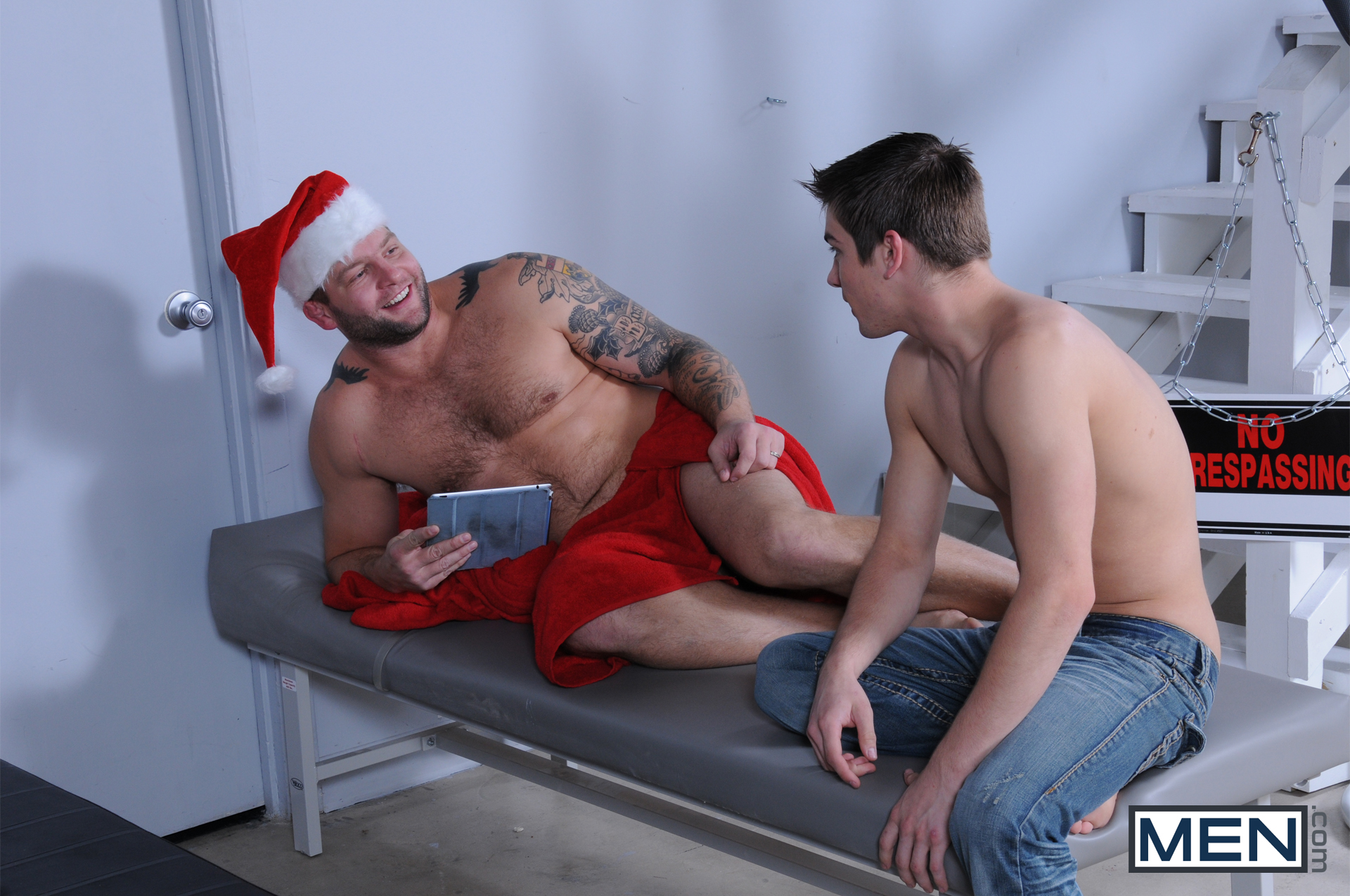 Was the Santa hat (which has absolutely nothing to do with the scene) just a way to get bloggers to promote this "gay porn orgy" on Christmas Eve because it would somehow make it relevant? Congratulations, Men.com, it worked.
Here's some Christmas gay porn, everybody:
[Men.com: Topher DiMaggio, Johnny Rapid, Colby Jansen, Tom Faulk Orgy]