Zac DeHaan's Bottoming Debut With Hoyt Kogan Is Coming Next Month—But First, He's Fucking Torsten Ullman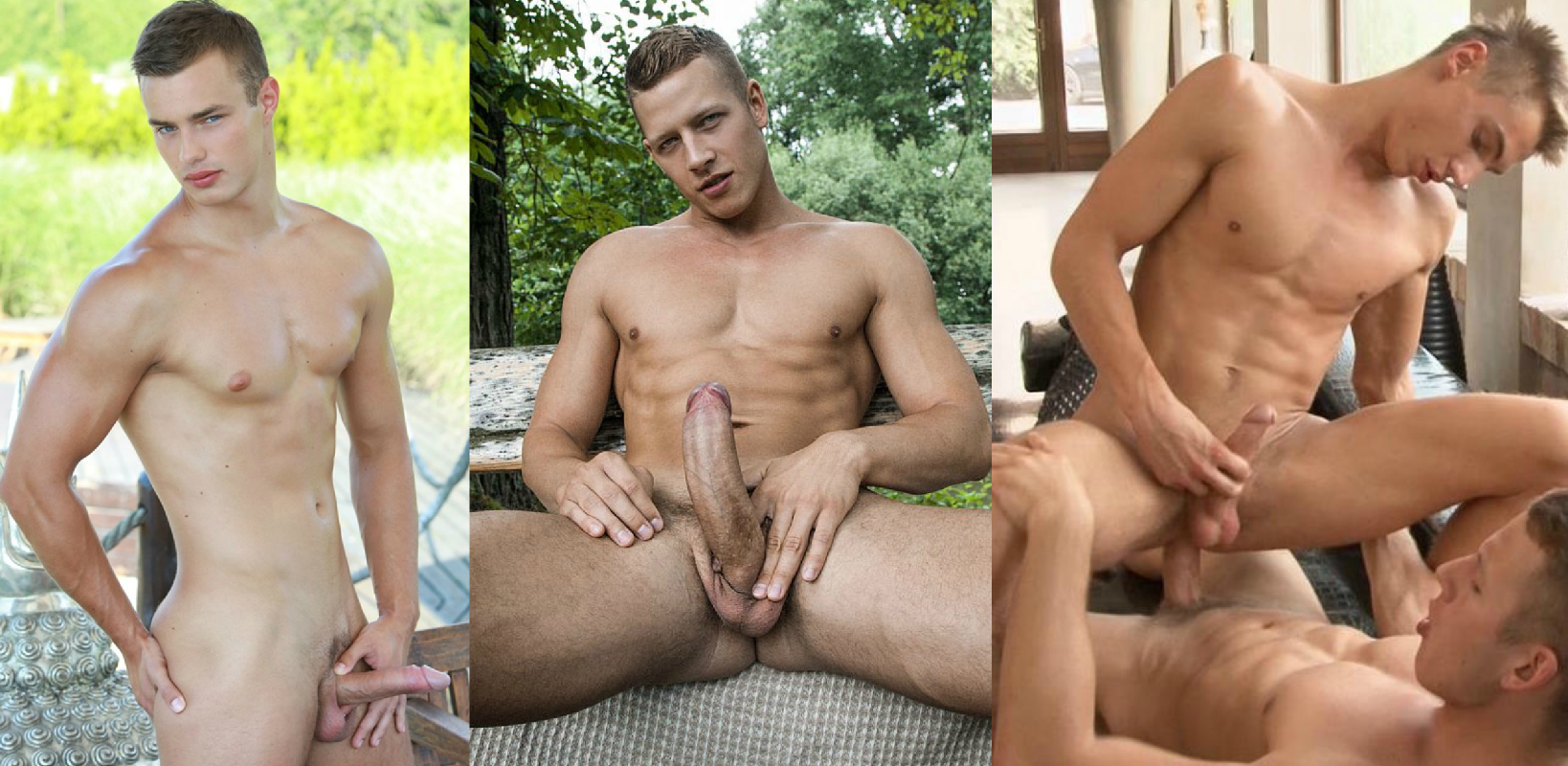 Since his gay porn debut in 2013, blond muscle hunk Zac DeHaan has never been fucked on BelAmi. Next month, that all changes when Zac makes his bottoming debut with none other than gay porn star/male model Hoyt Kogan (above, left). The news broke today at the very end of this scene description for Zac's new scene with Torsten Ullman:
Today we have 2 of our most athletic guys together for this Saturday special. HUNGarian Zac Dehaan is here to top our exotic and sexy Czech, Torsten Ullman. The scene has an extended oral section before the guys move onto the anal action and Torsten even cums twice for us here. Zac, ever the gentle let's allows his buddy to let loose both of his loads first before shooting his own load over Torsten's ass. Please note that Zac will be back next month finally bottoming for us in a scene with Hoyt Kogan.
Talk about burying the lede! While it'll be great to see Zac fucked for the first time with Hoyt, there was another attempted bottoming debut years ago that Zac filmed with top Christian Lundgren. BelAmi showed a glimpse of it in a "Summer Break" behind-the-scenes clip released in 2017:
If you've been waiting over two years to see Zac's bottoming debut with Christian, sorry, that's never going to happen. Studio owner George Duroy explained in a comment on the "Summer Break" page that Zac and Christian's "flip-flop was attempted, but never finished, unfortunately."
So, after six years, Zac's bottoming debut with Hoyt Kogan will be out in a few weeks. In the meantime, here's the scene that Zac is in today, where he tops Torsten Ullman:
Trailer (watch full scene here):
[
BelAmi: Zac DeHaan Fucks Torsten Ullman Bareback
]
Note: All BelAmi memberships are 50% off right now using this link or any link in this post.