Zane Baldwin Gets His Ass Eaten For The First Time By ChaosMen's Lorenzo
We've seen Zane Baldwin (a.k.a. Zane Williams) getting his cock sucked and fucking other people's asses, but we've never seen anyone actually eat his ass, until today. Zane is being rimmed by Lorenzo in one of ChaosMen's "Serviced" scenes.
Is getting his ass eaten a gateway gay sex act to Zane eventually getting his ass fucked?? Given Zane's extreme heterosexuality, I'm gonna have to say no on that one, sadly.
ChaosMen describes what it was like for Zane to have his ass eaten:
Watching Zane get rimmed is kind of funny. You can tell he has never had his ass even played with. (How is that possible!?!?!) He was jumpy and was fighting back giggles. I think tickle fetish people might want to focus on scruffy beards rubbed gently along a straight dude's but crack. They can barely contain their giggles.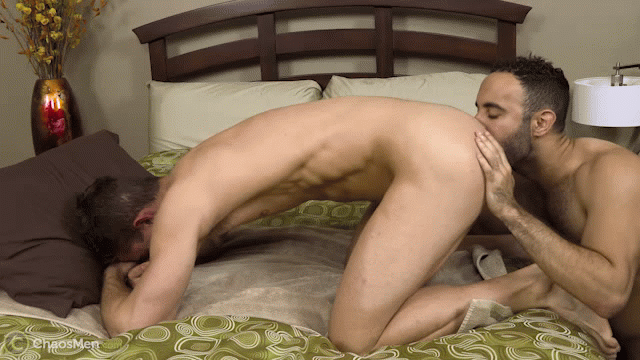 While Zane won't be getting fucked anytime soon (or ever), what might be next for him? Maybe he'll suck someone's cock in his next scene? Ha ha, yeah right.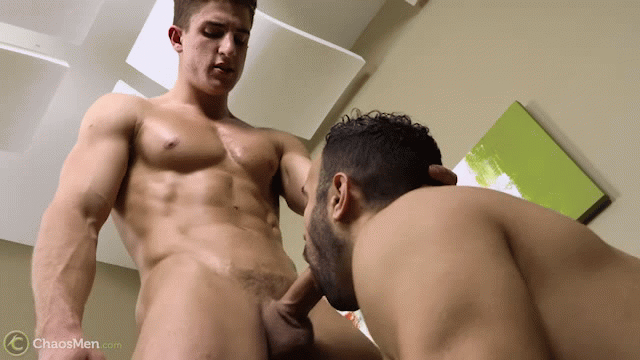 Trailer (watch full scene here):
[
ChaosMen: Zane Baldwin Serviced
]