Introducing ActiveDuty's Ty, Who May Or May Not Be Brodie Sinclair?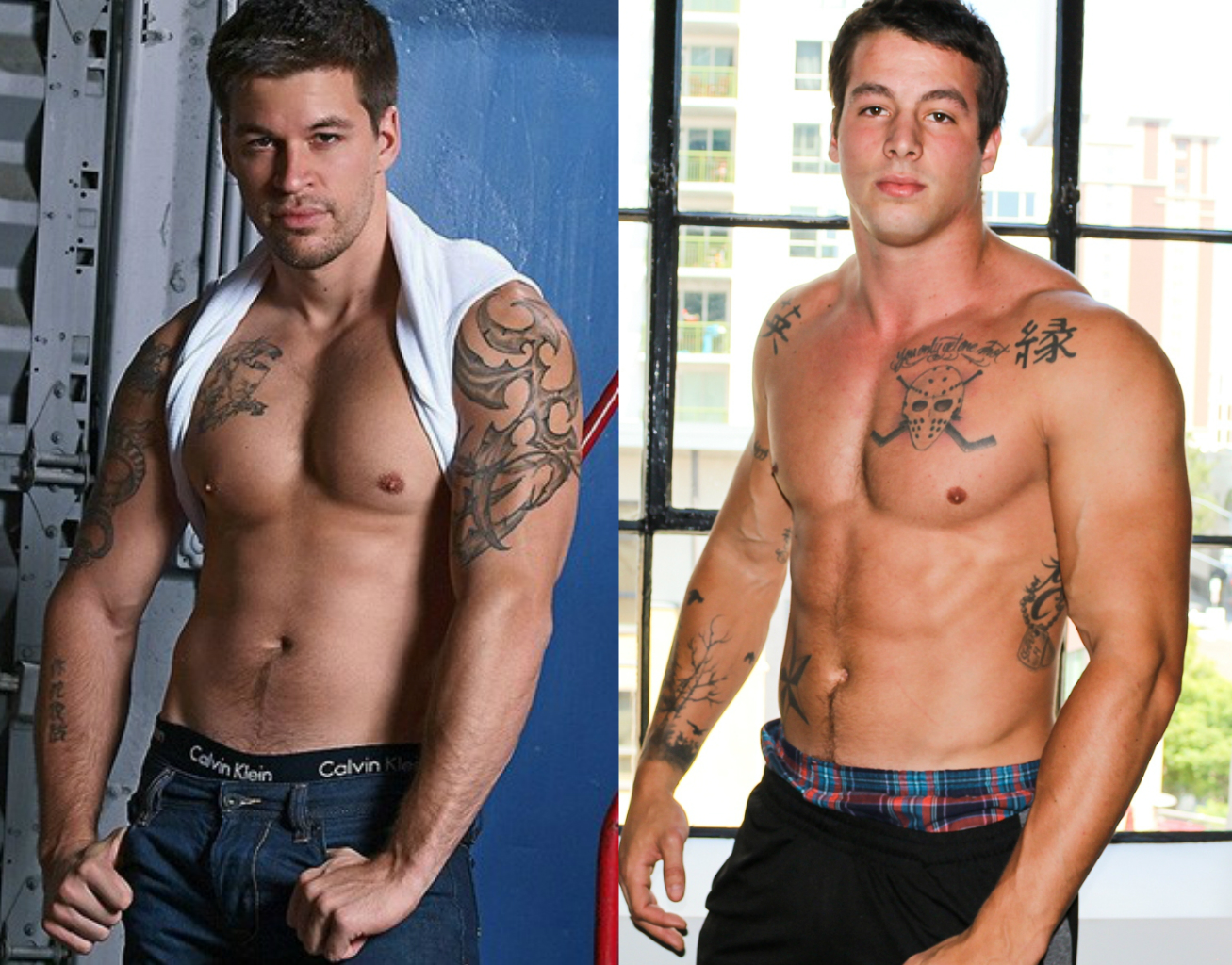 OK, so they don't look exactly the same, but…
Could former gay porn star Brodie Sinclair (left) and ActiveDuty newcomer Ty (right) possibly be related, maybe?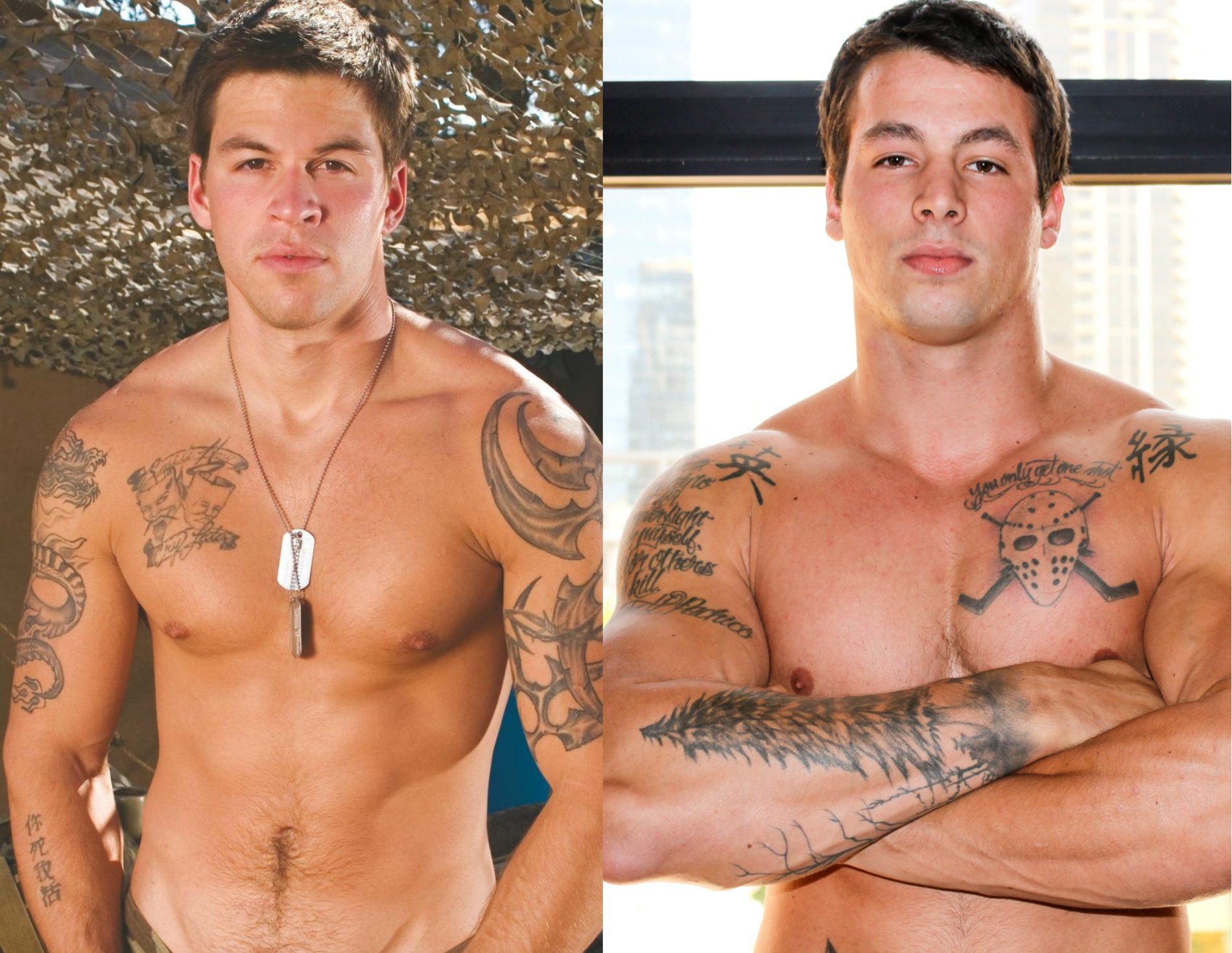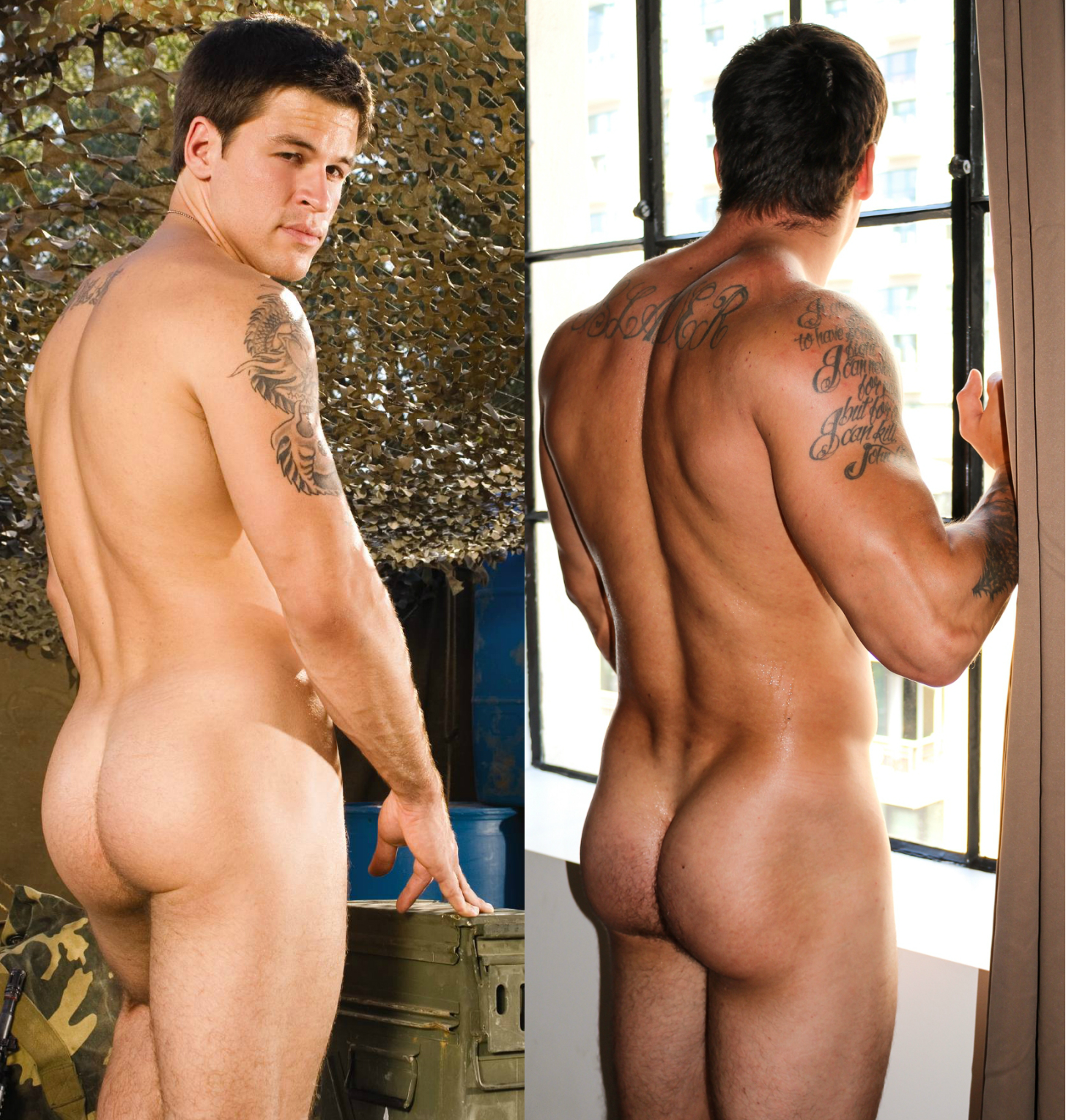 Brodie and Ty have similar facial features, body frames, skin tones, hair patterns, tattoo locations, and even similar cocks!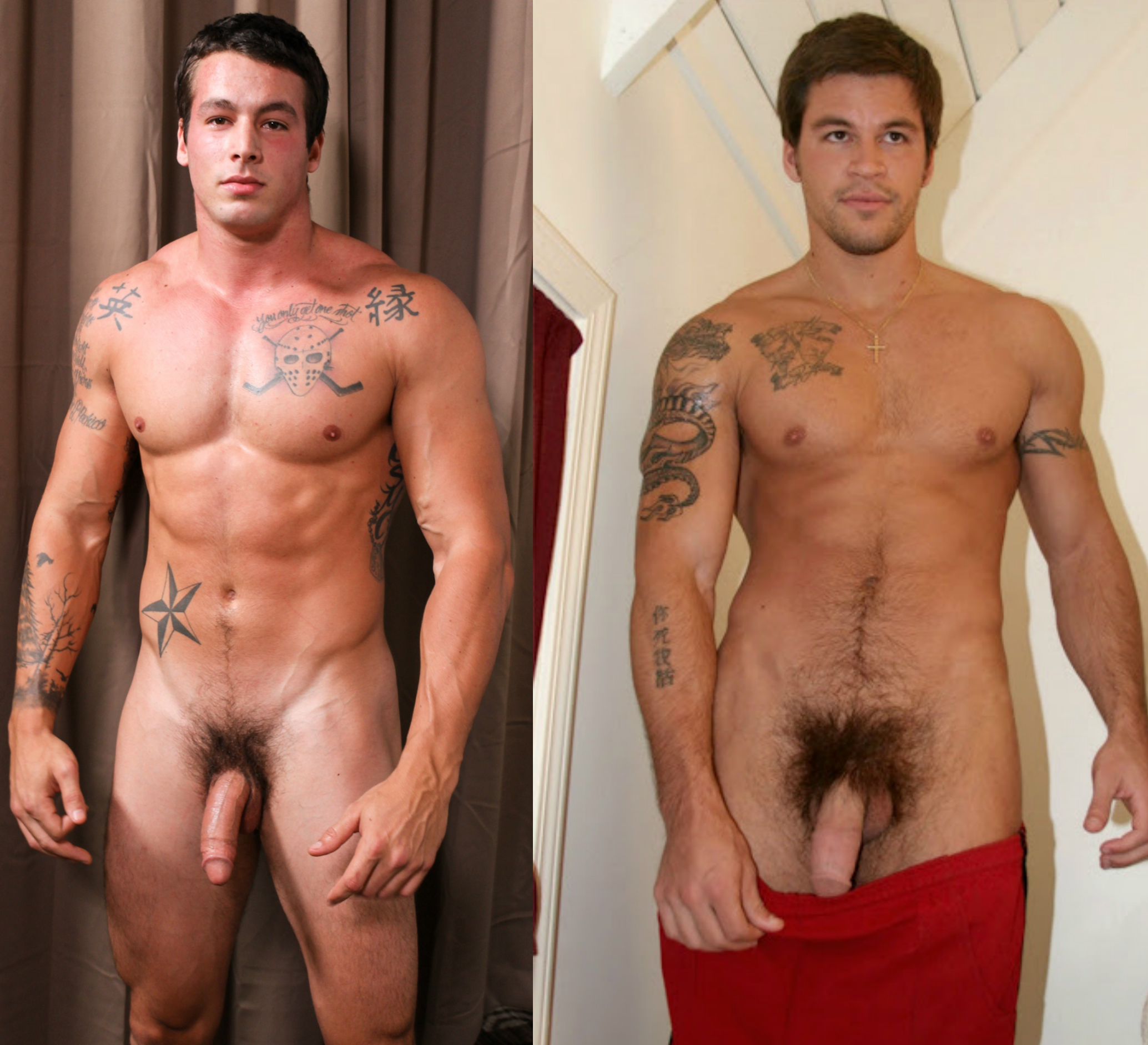 Brodie Sinclair was very sexy, but as you'll recall, he was very crazy, too. He retired several years ago, then resurfaced in 2015 when news broke that he was a male escort hired by the brother of the former U.S. Treasury Secretary. Sinclair—a conspiracy theorist who believed that Obama was the Antichrist—subsequently filed a $5,000,000 defamation lawsuit against the brother and Condé Nast (where the brother had been CFO), but he later dropped the suit voluntarily. Long story short, he was hot! But, he was also insane.
Speaking of conspiracy theories: Maybe Brodie and Ty are brothers? Or, maybe they just look a lot alike.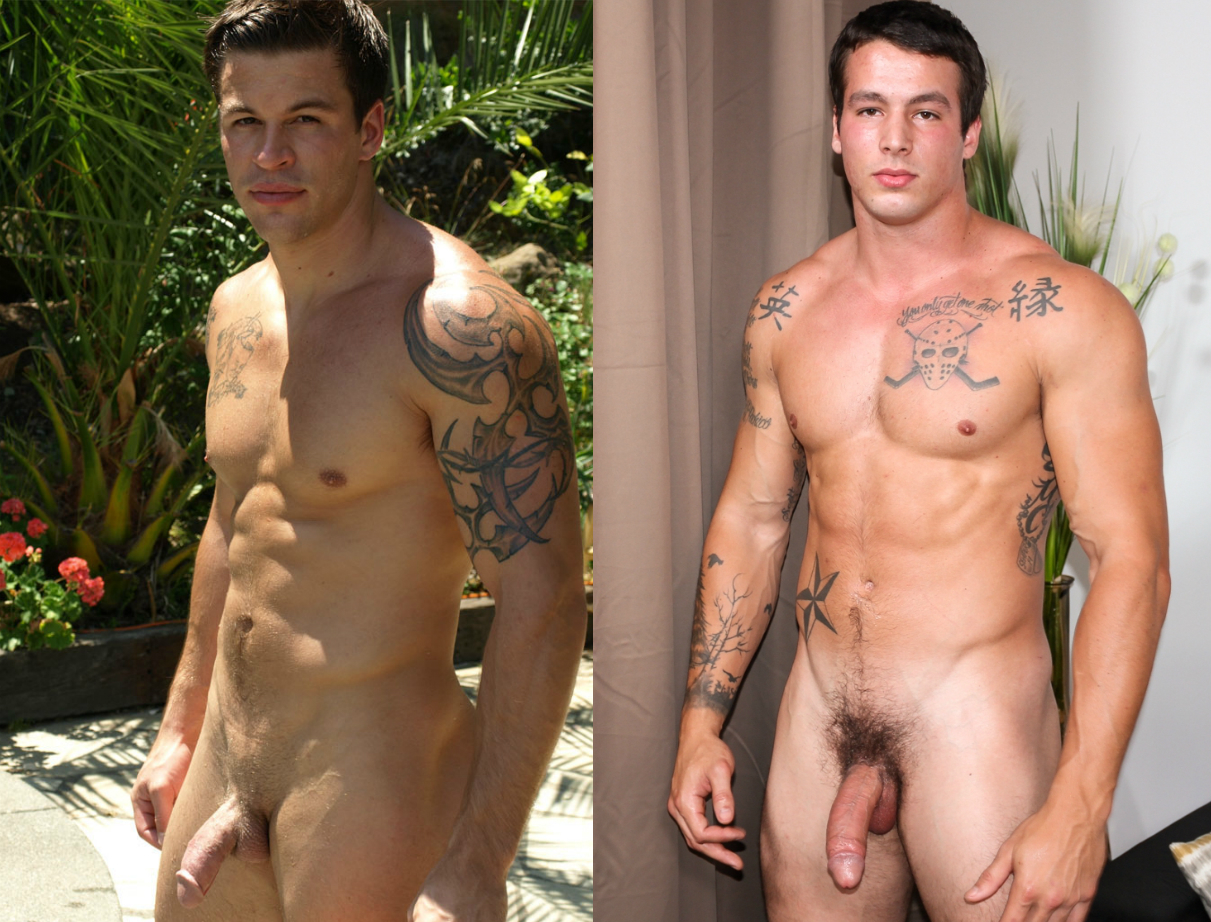 Trailer for Ty, the ActiveDuty newcomer (watch full scene here):
[
ActiveDuty: Ty
]