Gay Porn Fourgy: ActiveDuty's Stax Twins Take Turns Barebacking Dominic And Princeton Price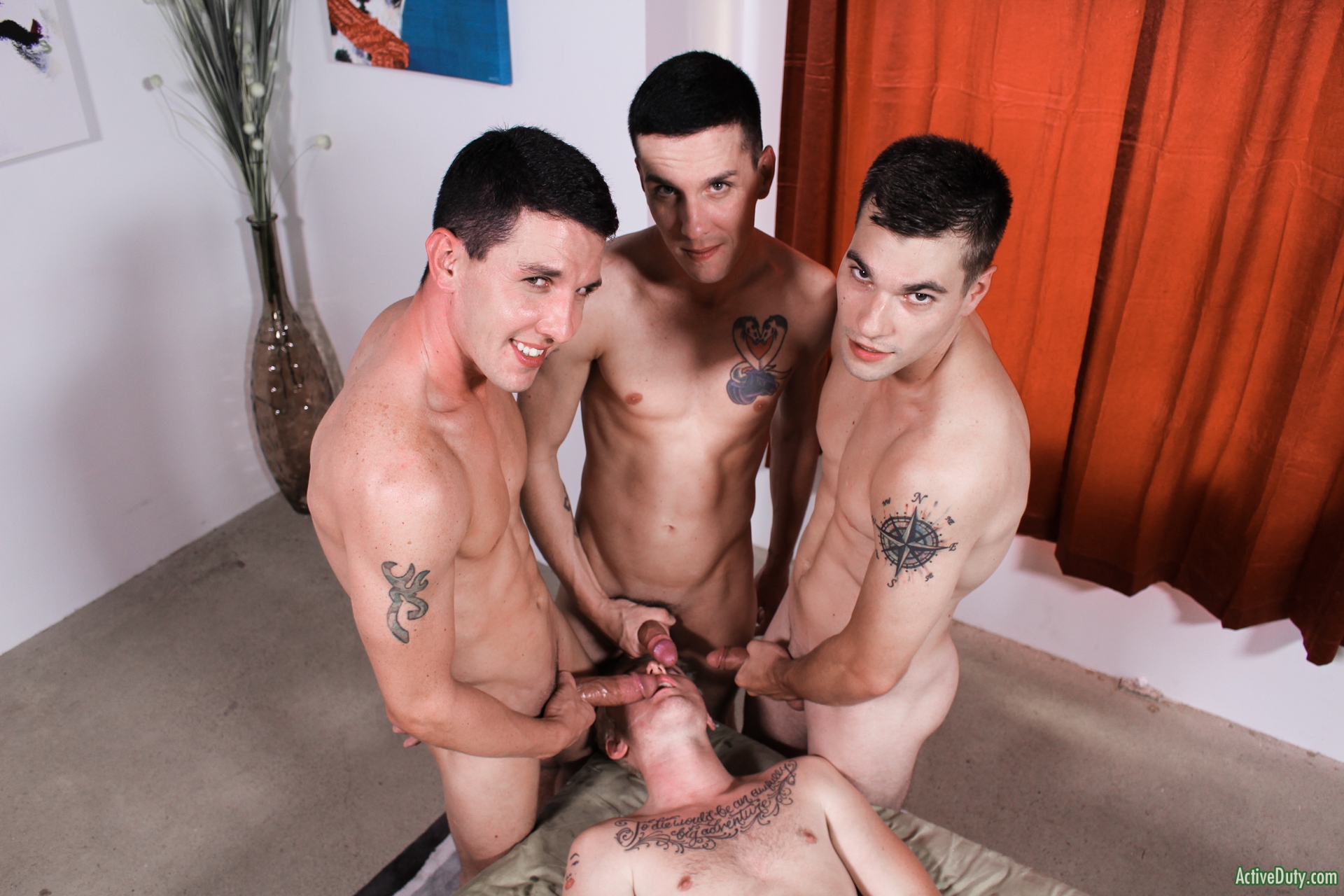 Michael and Jacob Stax, the thick-cocked ActiveDuty twins who've been barebacking several military men over the last few months, return for their first bareback fourgy today, and the bottoms are Princeton Price and Dominic.
While the twins have touched and held each other's cocks before (and, one of the twins even put his face next to his brother's cock), they still aren't going full blown incest, and they don't have any direct sexual contact today. Tbh, I don't think they ever will.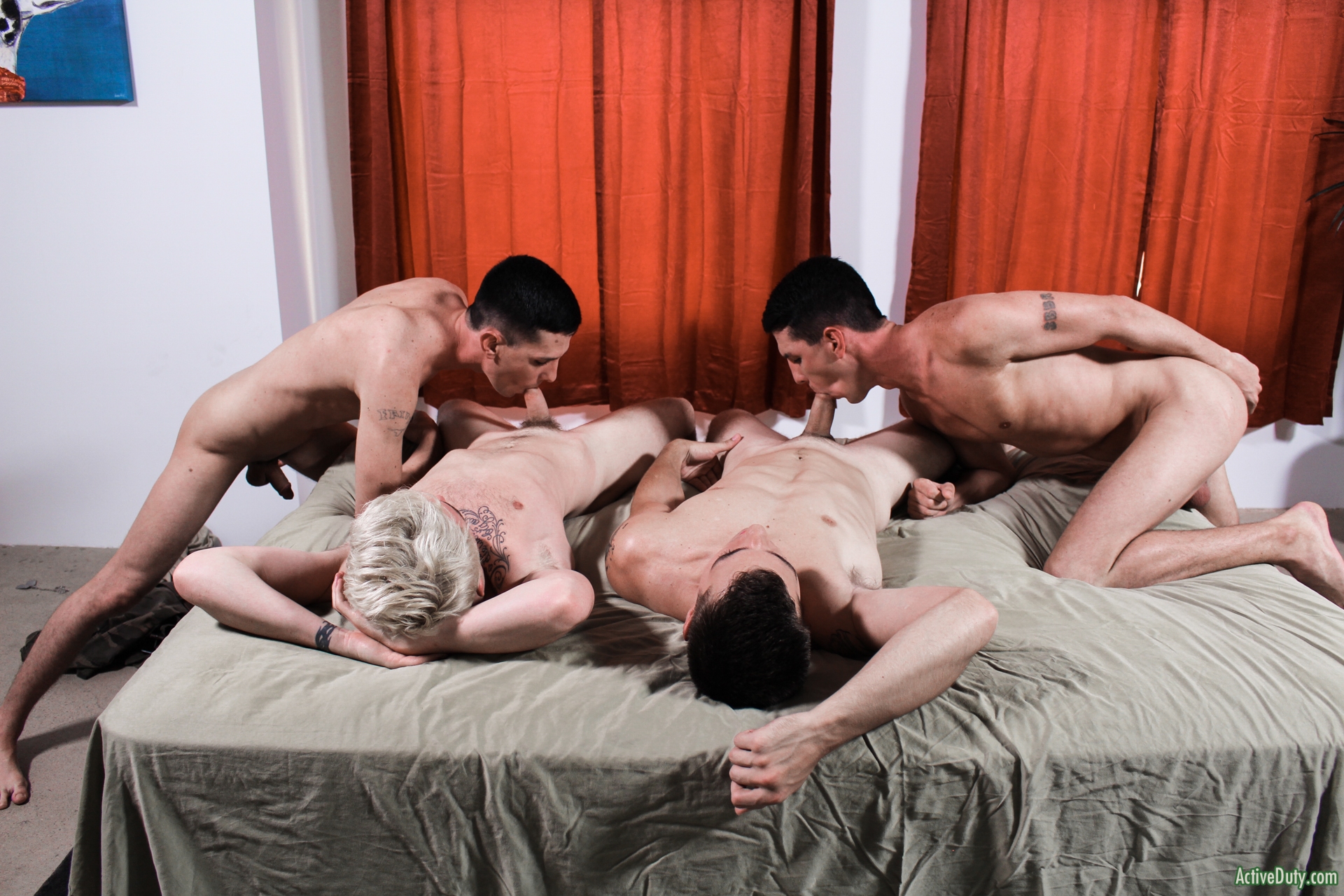 One highlight in this scene is that the brothers suck cock together (I don't recall if they have before), and they look hot doing it side-by-side: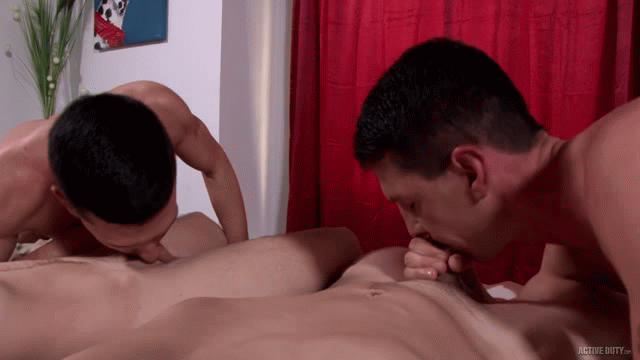 The twins do some good fucking, but there's not much else to see here. The bottoms should've interacted with each other more while being fucked side-by-side, and it would've been cute to see them holding hands or making out. Instead, it's like 30 minutes of them just lying there on the table. In fact, this is more like two duo scenes being filmed at the same time, and not really a fourgy at all.
Trailer (watch full scene here):
[
ActiveDuty: Stax Twins Fuck Princeton Price And Dominic Bareback
]