[UPDATED] The Stax Twins Touch Each Other's Cocks During Their Latest Bareback Three-Way
This story has been updated below.
ActiveDuty's Stax twins stroked their cocks together during their debut over the summer, and then they fucked Ryan Jordan bareback a few weeks later in their first three-way. The real-life brothers (who I don't think have identified as straight, gay, or bisexual in any of their videos?) must enjoy these bareback gay three-ways, because they're back for another one this weekend, and they do a nice job fucking blond cutie Dominic. But, will the twins ever have any direct gay sexual contact with each other?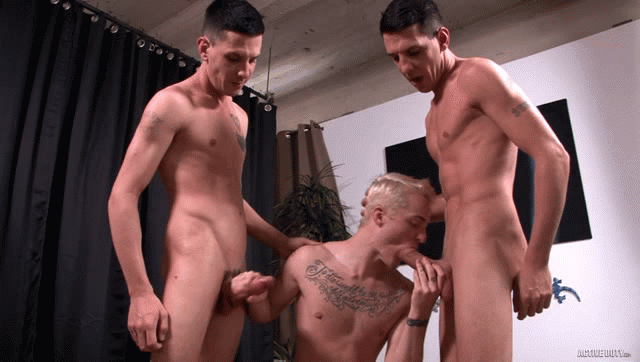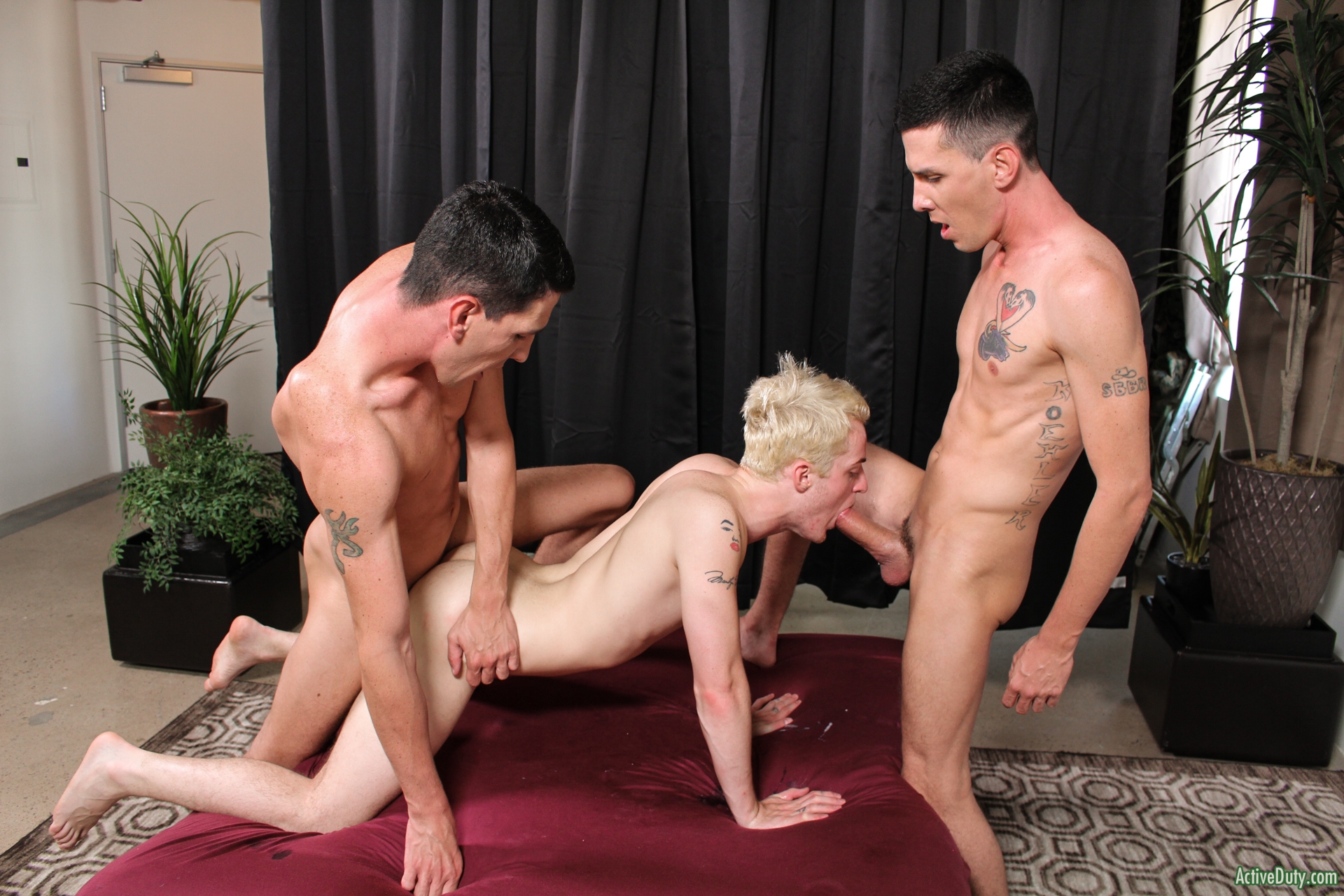 Until now, Michael Stax and Jacob Stax have not had any direct sexual contact with each other, but could this be something that ActiveDuty might pursue? Having the twins double-penetrate someone bareback might be a safe place to start. Other than their cocks touching inside the bottom's ass, it's not like the twins would be fucking each other, right? Then again, if two siblings DP someone, is that considered incest? Also, is it considered gay?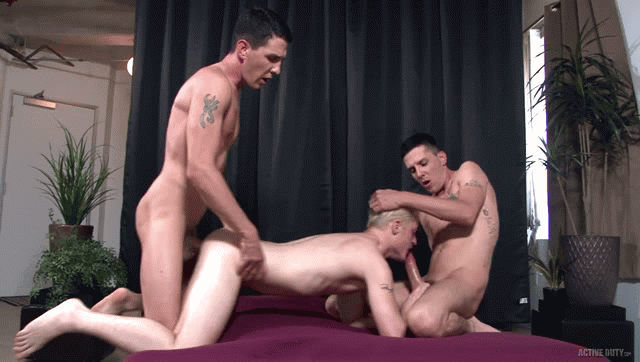 For now, this bareback three-way features no gay interaction between the twins (unless you consider spit-roasting another guy gay). Although, one of the twins comes thisclose to having his brother's cock slide against his face when he leans over Dominic from behind. So close!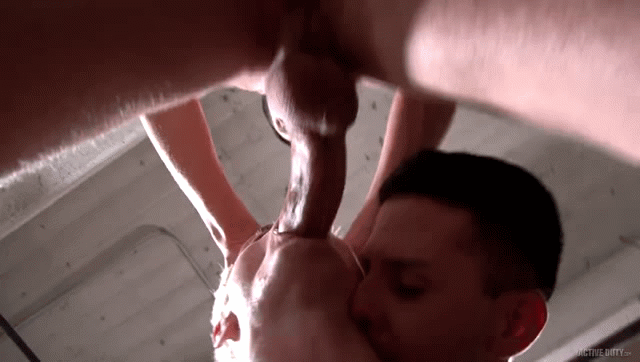 While barely putting your face next to someone's cock is unremarkable for a gay porn scene, it's safe to say that most(?) guys in real life have never put their face this close to their brother's hard cock. Trailer (watch full scene here):
[
ActiveDuty: Stax Twins Fuck Dominic Bareback
]
UPDATE:
Thanks to commenters below for pointing out the slight (but significant!) sexual contact between the Stax twins in this video, which went live this morning. As seen below, Jacob Stax's right hand actually brushes up against Michael Stax's fat cock as they're double-fingering Dominic:
Gif: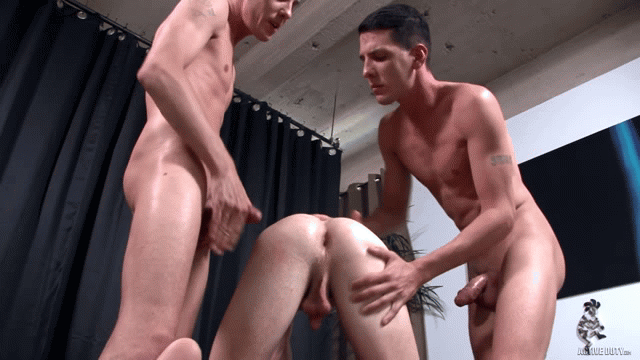 AND:
Even more shocking and direct gay sexual contact between the twins can be seen below. In this clip, Michael Stax grabs his brother Jacob Stax's cock and places it inside Dominic's mouth:
Dominic obviously already had Jacob's cock in his hand and right in front of him, and he did not need any assistance from Michael to get it into his mouth. So, Michael holding his brother's cock like this feels pre-planned?
Regardless, now that we've seen the brothers touching each other's cocks, what will they do with each other next?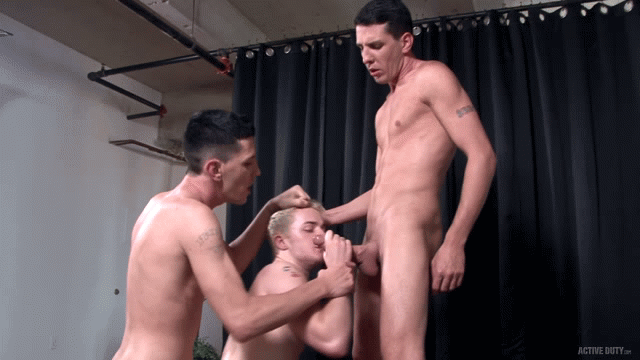 [ActiveDuty: Stax Twins Fuck Dominic Bareback]