Ashton McKay Is Now A ChaosMen Model
We've already watched him bareback Tom Faulk on an ATV, creampie Billy Santoro while tied up in saran wrap, and deal with a weird blonde lady before having a bareback gangbang, but if those Bromo scenes were just too much for you, now you can watch Ashton McKay all by himself, stroking his cock on ChaosMen. His first scene went live today, and according to the description, he'll be back for raw duos.
Via CM:
Ashton McKay has done quite a bit of video work with a few other stage names. Not sure what all of them were. But he said it had been a couple years since he had shot video and was feeling strong and ready to start working with a new studio. He has pretty much done it all, but wanted to do a solo and an oral before committing to just one studio. Ashton is a super hot guy with a hot cock and an amazing body! I hope you enjoy seeing him at ChaosMen!
That summary makes it sound like Ashton McKay might be only working at ChaosMen now, but given the way studios hold on to unreleased content, he'll likely have several scenes released elsewhere in the months ahead. (Also, I can't see how he was telling the truth if he really said "it had been a couple years since he had shot video.")
Solos can be pointless (especially when we've already seen the model in full sex scenes), but he's good looking enough that this might be worth watching. He's always slightly reminded me of Brodie from Sean Cody, especially with the beard. Somewhat similar, right?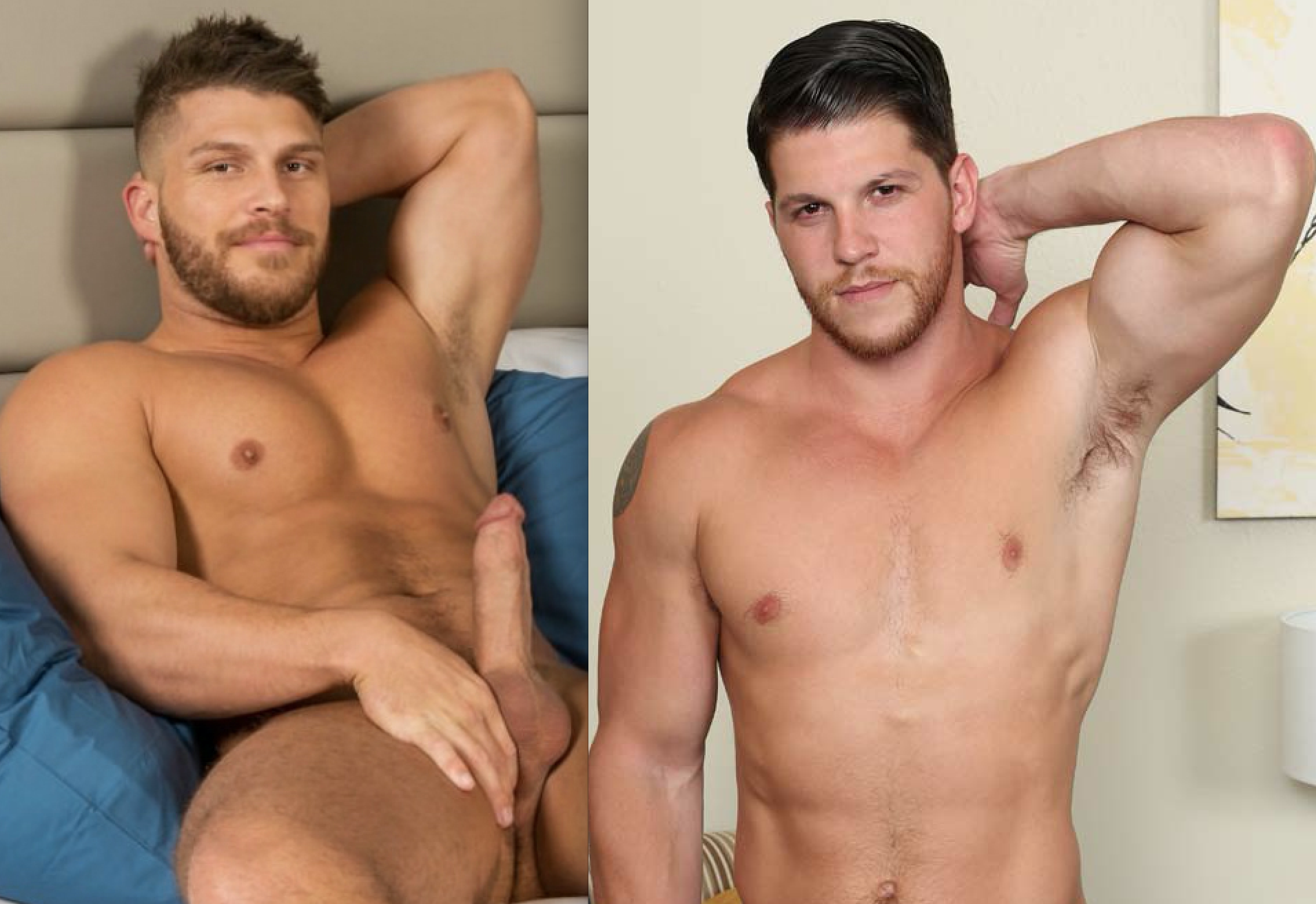 Trailer for ChaosMen's Ashton McKay (full scene here):
[
ChaosMen: Ashton McKay
]