Austin Wolf Shows Off His Ass, But It's Beaux Banks Who Gets Fucked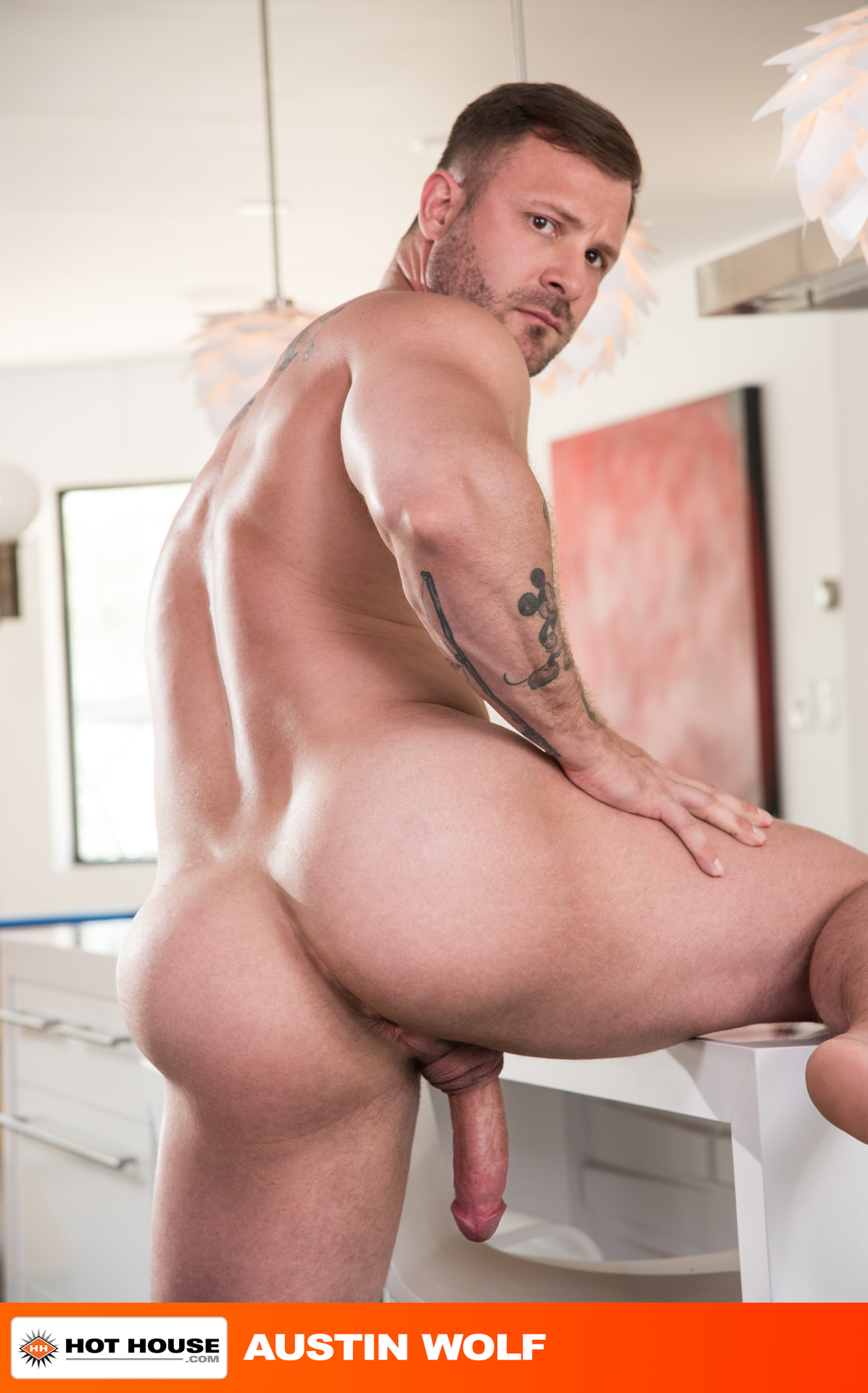 As good as this scene looks (trailer below), it's practically torture to see a pic of Austin Wolf's giant, extremely fuckable bubble butt knowing that it's not going to be fucked.
Earlier today, we saw Diego Sans topping, and now it's another top-only star who has not been fucked in several years: Austin Wolf. The good news is that Austin Wolf bottoming is not really necessary when the bottom is as good as Beaux Banks.
Jesus Christ, that ass:
Trailer (watch full scene here):
[
Hot House: Austin Wolf Fucks Beaux Banks
]