Is Axel Kane The Best Thing That's Ever Happened To FraternityX?
Not since Tom Faulk's on-camera brawl have FraternityX scenes been so exciting, and we have gay porn newcomer Axel Kane to thank. He was in the last FraternityX scene hollering and fucking the hell out of a gangbang bottom, and he's basically doing the same thing in today's update.
Axel's rock hard muscles, rock hard cock, and rock hard bubble butt are all on display today for our viewing pleasure, as he fucks a bottom who lost a game of beer pong.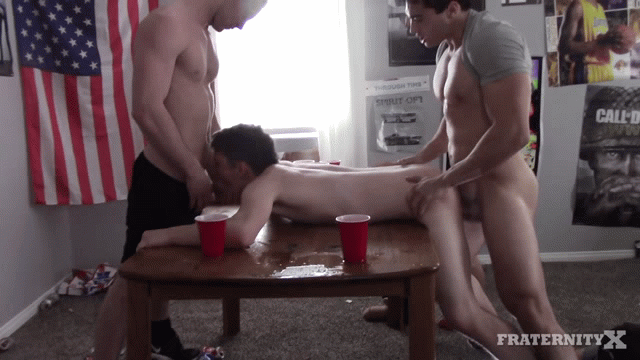 I don't think Axel Kane has bottomed yet in a scene, but hopefully he will soon. He may be a strong top with a nice cock, but from every single angle, his ass is insanely fuckable.
Here's Axel screaming at a gangbang bottom, tossing him around, and then bareback jackhammering him before cumming in his ass (watch full scene here):
[
FraternityX: Beer Pong Game Leads To Axel Kane Orgy
]