[UPDATED] EXCLUSIVE: Violent Fight Breaks Out On Gay Porn Set During Bareback Orgy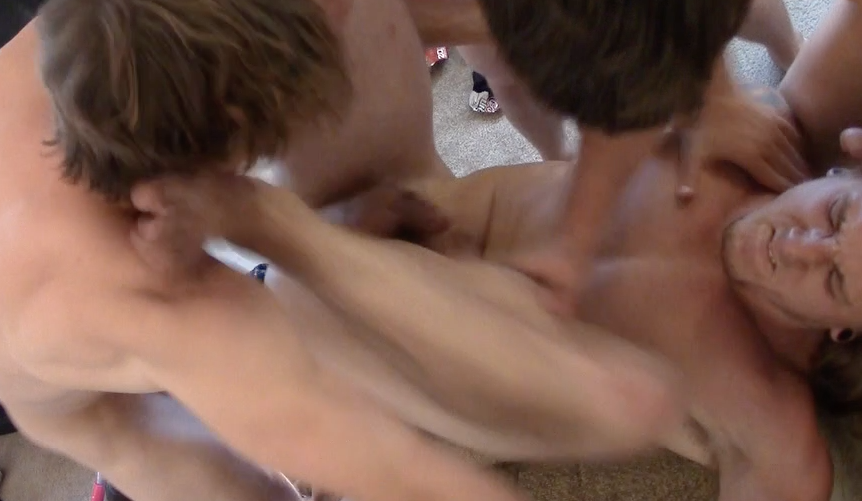 There's always been a debate over how much of what goes on at bareback gay porn studio FraternityX is real and how much of it is scripted. If you want my honest opinion, I think most of it is scripted, and only some of it is real. And sometimes, it's a combination of both scripted and real. What you're about to watch in the video below (obtained exclusively by Str8UpGayPorn) is definitely real, and this footage was not included in the final edit of the video, which actually went live on the site a few weeks ago.
The anonymous tipster who sent me the below video (whom I'm assuming is an employee with access to FraternityX's raw footage) writes that this "show[s] how real fraternityx is, [and] this fight is in no way scripted or planned." As you can see in the clip, Tom Faulk is being fucked bareback pretty rough by another performer (whom I believe is Donny Forza). After several extremely aggressive thrusts, Tom Faulk completely snaps, kicks the other performer in the head, and all hell breaks loose.
It's unclear if
FraternityX
continued shooting this scene without Donny Forza, but I'm pretty sure the fight happened during filming of a
June 24th scene entitled "Pinned Down And Pounded."
Here's a photo from that scene, with Forza fucking Faulk against a wall: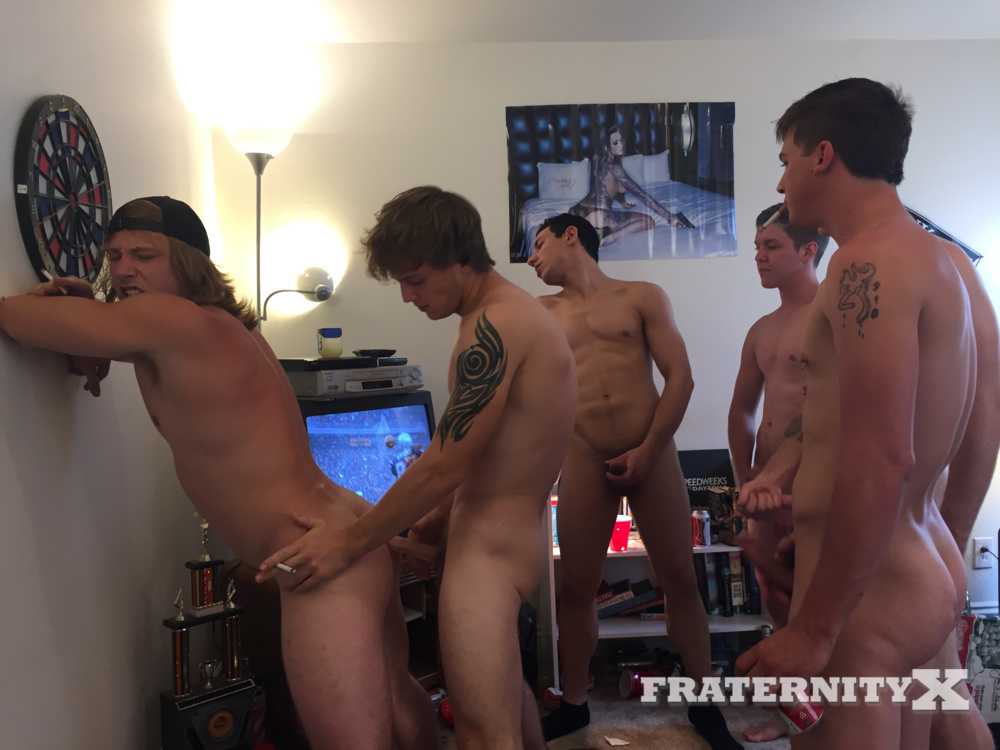 Several other Tom Faulk bareback orgies have been posted to FraternityX (you can see them all here), and it's possible that a gentler top took over for Donny Forza and continued fucking Tom Faulk bareback. I've reached out to Tom Faulk for comment, but have yet to receive a response.
AND:
Here's a clip from the finished scene as it appears on the site (which doesn't include any footage of the fight, obviously):
[
FraternityX
]
UPDATE 7/31/15: As suspected, Tom Faulk has just confirmed that the fight was indeed real (and that he's less than thrilled with the management at FraternityX). Also, he prefers thick cocks. Good to know.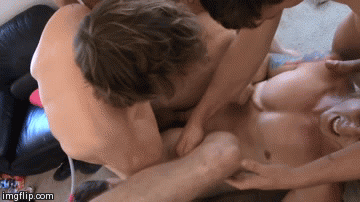 [FraternityX: Tom Faulk's Bareback Orgy]