Frat Boys Threaten To Bludgeon "Drunk Bitch" During Gay Bareback Gangbang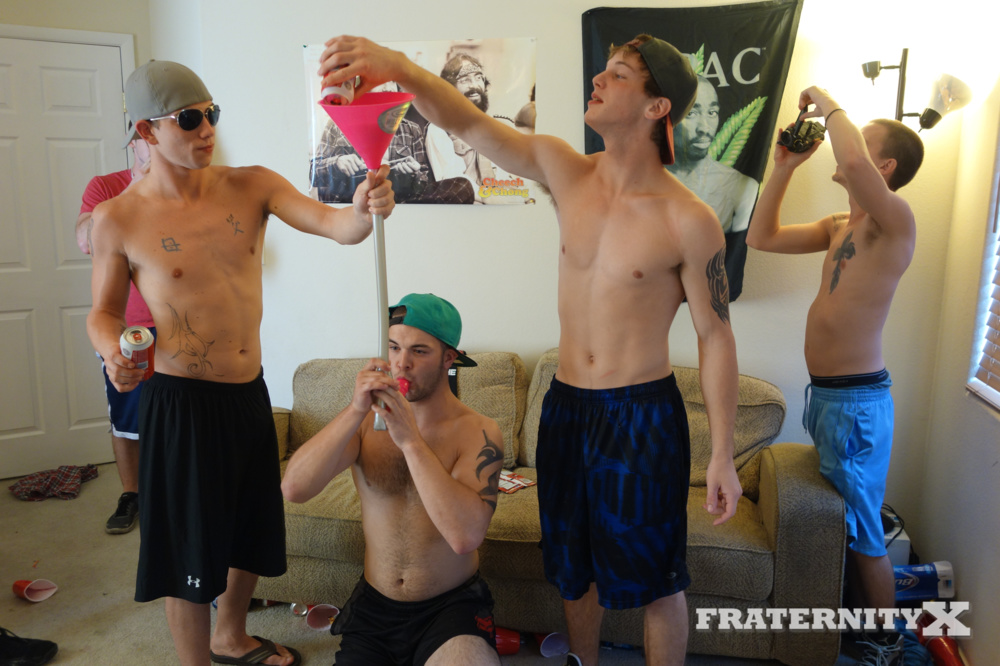 FraternityX's bareback gangbangs are known for including illegal drug use, homophobia, xenophobia, beer bottles, vomit, water wasting, duct tape, restless leg syndrome, and Katy Perry. And just when I think I've "seen it all," something even more insane happens.
No one has ever been physically beaten during a FraternityX gangbang (on camera, at least), but today's update comes dangerously close to depicting such an assault for the first time. While frat boy Marc is being ordered to suck multiple cocks against his will, one of his assailants raises his fist and threatens to punch Marc in the face if he doesn't comply with the forced face-fucking:
Thankfully, no one appears to have been hurt during this bareback gangbang, which is entitled "Drunk Bitch," but it's only a matter of time, right?
Trailer (watch full scene here):
[
FraternityX: Drunk Bitch Bareback Gangbang
]