Bareback Gay Porn Star Jed Athens Threatens Bruno Bond: "If I Had A Gun I Would Have Shot That Fat Ass Midget"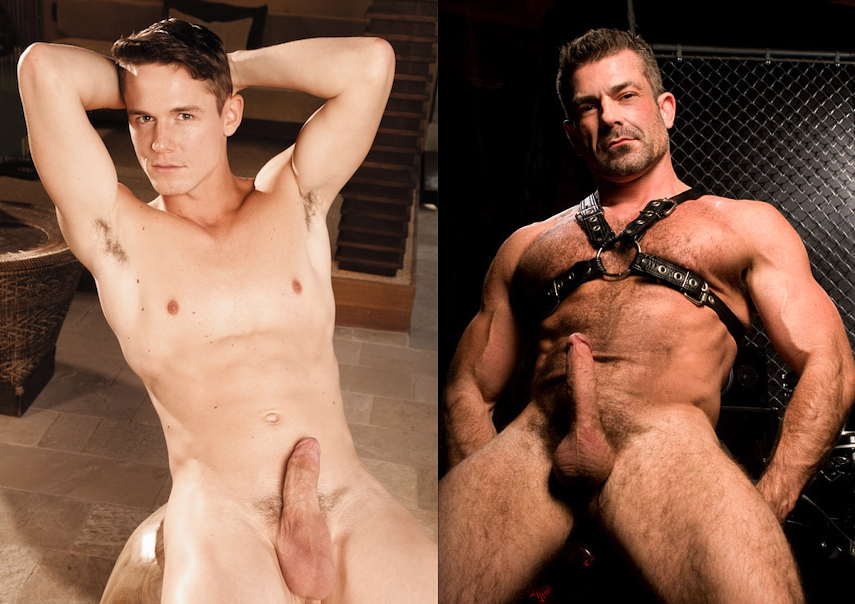 Today in Bareback Gay Porn Stars Say The Craziest Things, bareback gay porn star Jed Athens is saying some very crazy and violent (and sort of racist?) things, on his blog! Today (or technically last Tuesday, when he posted it), Jed Athens is reminiscing on his "worst scene ever" and lashing out at Bruno Bond, the former porn star who directed Jed Athens in this terrible scene with Lucas Vitello, which was in a terrible Jocks movie (according to Jed Athens!) called Smoldering Hot.

This has to be my worst scene ever to date. I am not into mixed guys, when the mix does not turn out pretty. On top of that I am so turned off by fem guys, coupled with my scene partner is twink. Bruno [Bond] lied to me and showed me a pick of him and said he had gained weight which was a pic that had been airbrushed to make him look bigger and his really gay tattoos had been air brushed out.
Was Jed Athens not familiar with what Falcon does to literally every single photo?
Here is a picture from the Jed/Lucas scene, in which they both look airbrushed, tbh.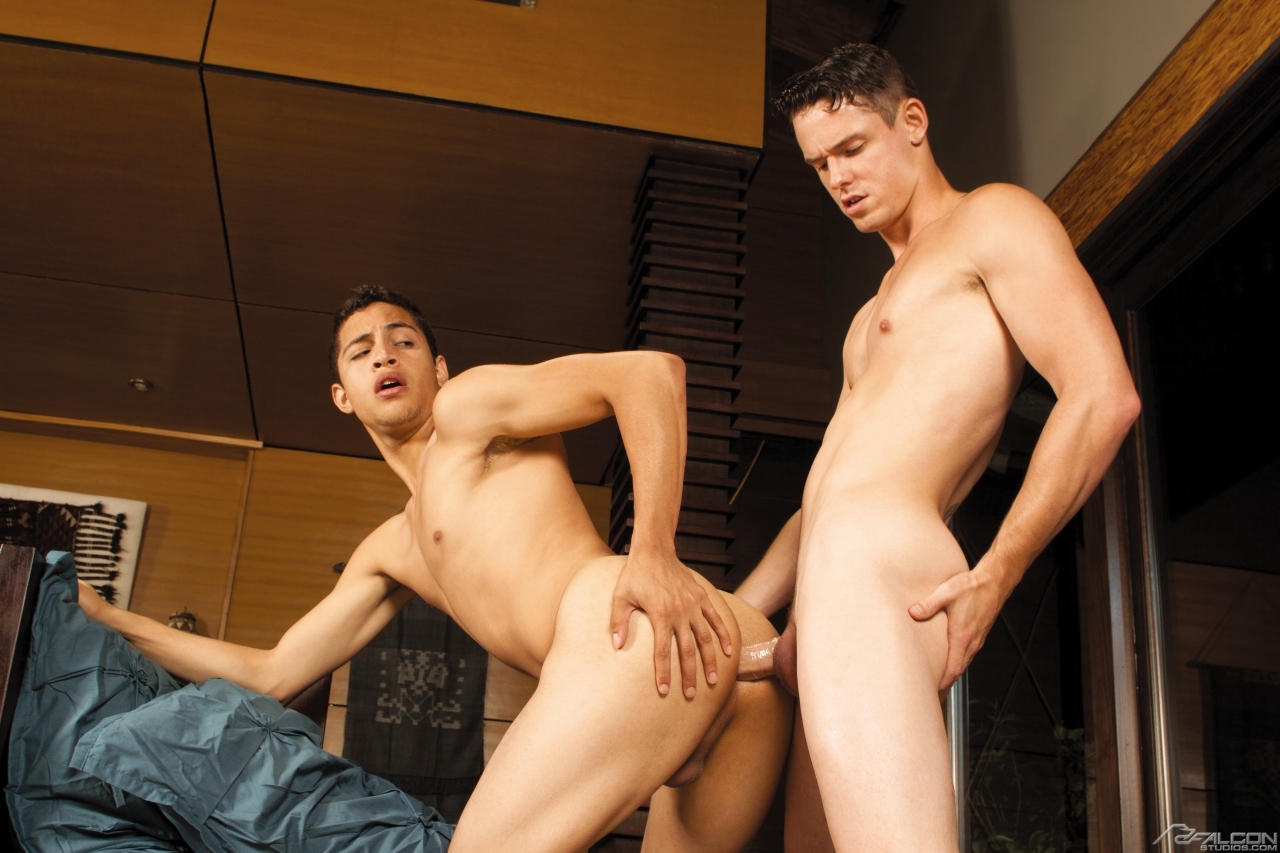 Lucky for us, there is no blood visible in this pic, because…uhhh…back to Jed Athens:
So Lucas [Vitello] would not listen to me and would not let me finger his hole to help him relax. Only till I yelled at him, did he let me. […] This was a overload of being pissed off for me because He had been bleeding on my dick and Bruno Bond had been saying ok is ok. It was not ok, that fucking sucks. So after about 15 minutes of blood on my dick and in my pubes Bruno was warned what was happening. Bruno had the balls to tell me to pound harder. The lube and blood was splashing up on my stomach, chest and neck. I pulled out and that's when the 3.5 hours started and Bruno told me to help him out.
Maybe Bruno Bond got confused and thought he was shooting a Treasure Island scene? Or directing a stage show at Hustlaball? Regardless, Jed Athens was not impressed:
If I had a gun I would have shot that fat ass midget with a tiny dick of a man.
Anyway, Jed Athens has moved on from blood and death threats into much more respectable work. Currently, he's enjoying all the rewarding hallmarks of raw sex by getting double-penetrated bareback in a cabin for Michael Lucas. Maybe he'll write a blog post about that someday? (Please?)