Treasure Island Media's Shocking Advice To Viewers: "You're Bleeding? Keep Going"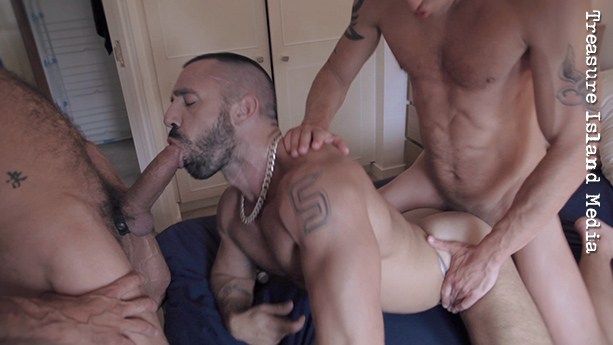 In case you haven't had your fill of bodily fluids yet today, Treasure Island Media has jumped on the blood bandwagon with a shocking piece of advice for their fans: If you start bleeding during bareback anal sex, just keep going!
That fun tip is just one part of the copy accompanying their new release, the subtly-titled Man-Cunt (watch it here, if you dare):
Some guys hate it if you call their asshole a "CUNT". Some guys love it. It's a good way to sort the pigs from the princesses. If a bottom says the three magic words, "rape my cunt", you've hit jackpot. In this scene, Nick Peyton lives up to that, giving monster-cock Keiran free rein to do his worst.

It hurts? Keep going. You're bleeding? Keep going. He's cum in you and now he wants to start again? Keep going. Cunts are for fucking. You know what to do.
And they say romance is dead.
The blood talk comes in during the final seconds of the trailer, so be sure to watch till the end.
[Treasure Island Media: Man-Cunt]