Toot Or Boot? Beaux Banks And Reign Star In Fashion-Themed Gay Porn "Sweet Meat"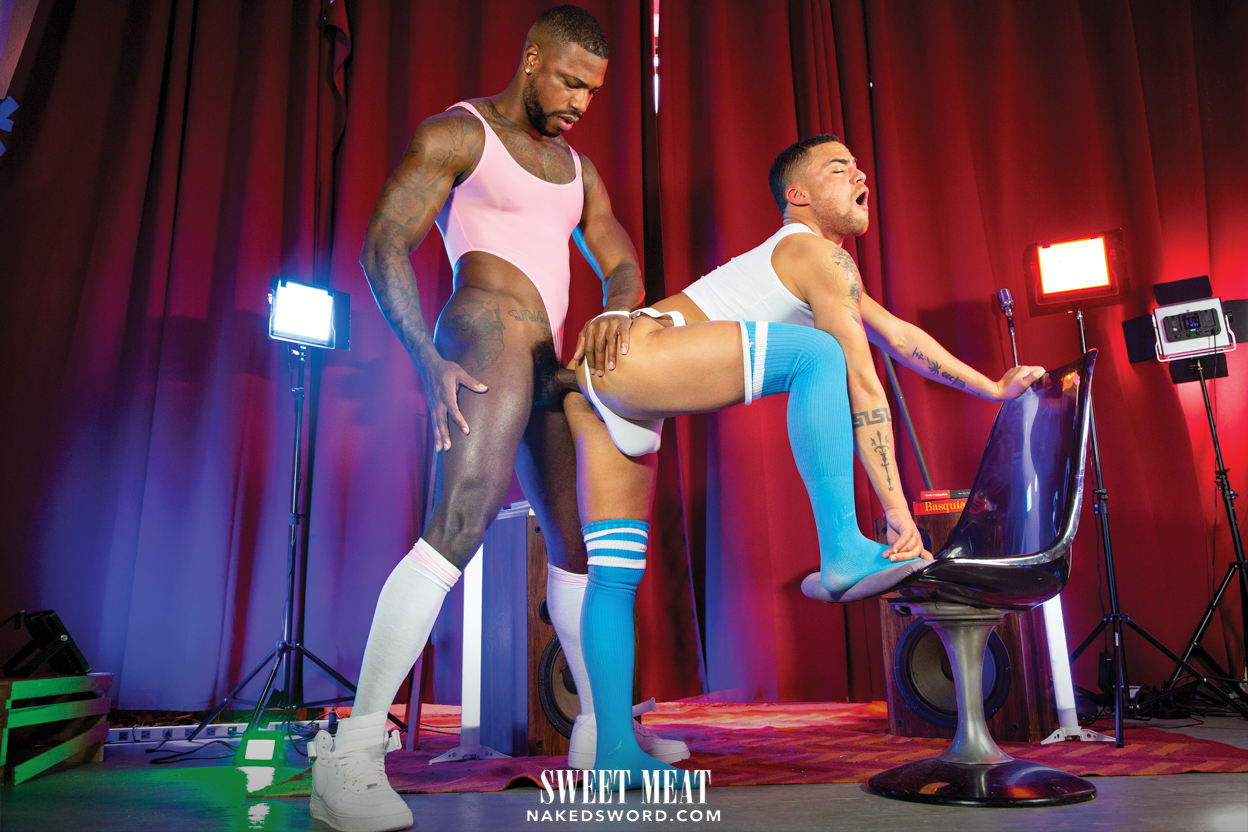 If their upcoming violent prison movie is too disturbing for you, perhaps Naked Raging Hot Falcon's new feminine clothing-themed series, "Sweet Meat," is more your cup of tea? The first scene is out now, and in it, you'll get to see dream top Reign fucking Beaux Banks.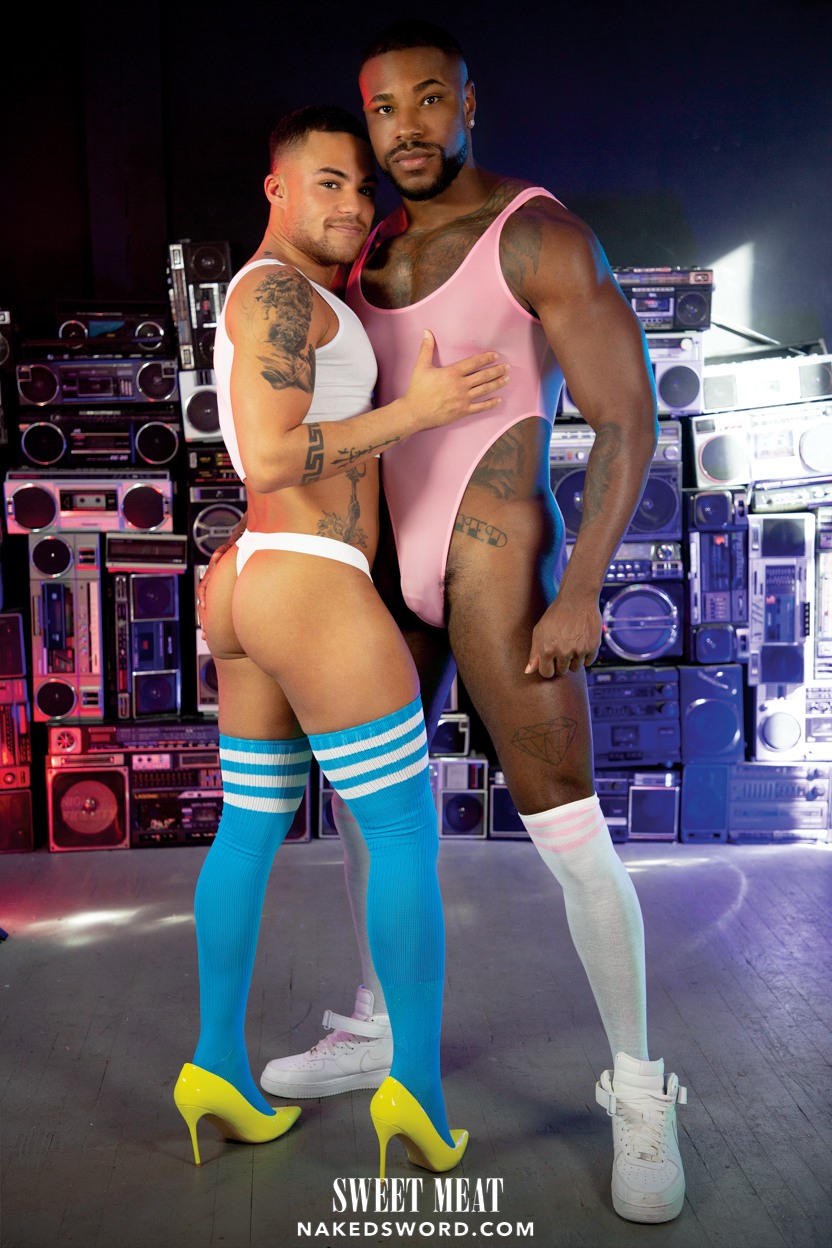 Viewers might be pleased to see Beaux Banks not being fucked by a white supremacist MAGA ghoul for a change, but how will they react to these fashion choices? (I use the word "choices" deliberately here, because those pumps were a choice.)
What exactly is "Sweet Meat" about and what do the pretty costumes have to do with it? NakedSword explains:
In SWEET MEAT, award-winning NakedSword director Marc MacNamara took eight hard, chiseled, sexy men, and put them in feminine clothing. Everyone knows it takes a confident and secure man to be a sissy boy and the men of SWEET MEAT prove it!

Director Marc MacNamara says of SWEET MEAT: "I love the juxtaposition of the male physique in feminine clothing. It showcases an interesting sexual fantasy that erases boundaries. Once we color outside of our own taboo and judgement, it ushers in a new level of sexual confidence that is so hot to me! I like men who aren't confined to one area of sexuality. All over social media you can see younger men in thongs and lace, which is a real scroll stopper for me. I am proud of the next generation for embracing that dichotomy."
This theme may not appeal to everyone in terms of what they jerk off to in gay porn, but it's still eye-popping and fun to see. Plus, you have to appreciate the timeliness of this color palette. Who knew Beaux Banks was a supporter of Ukraine? You'd think he preferred Russians.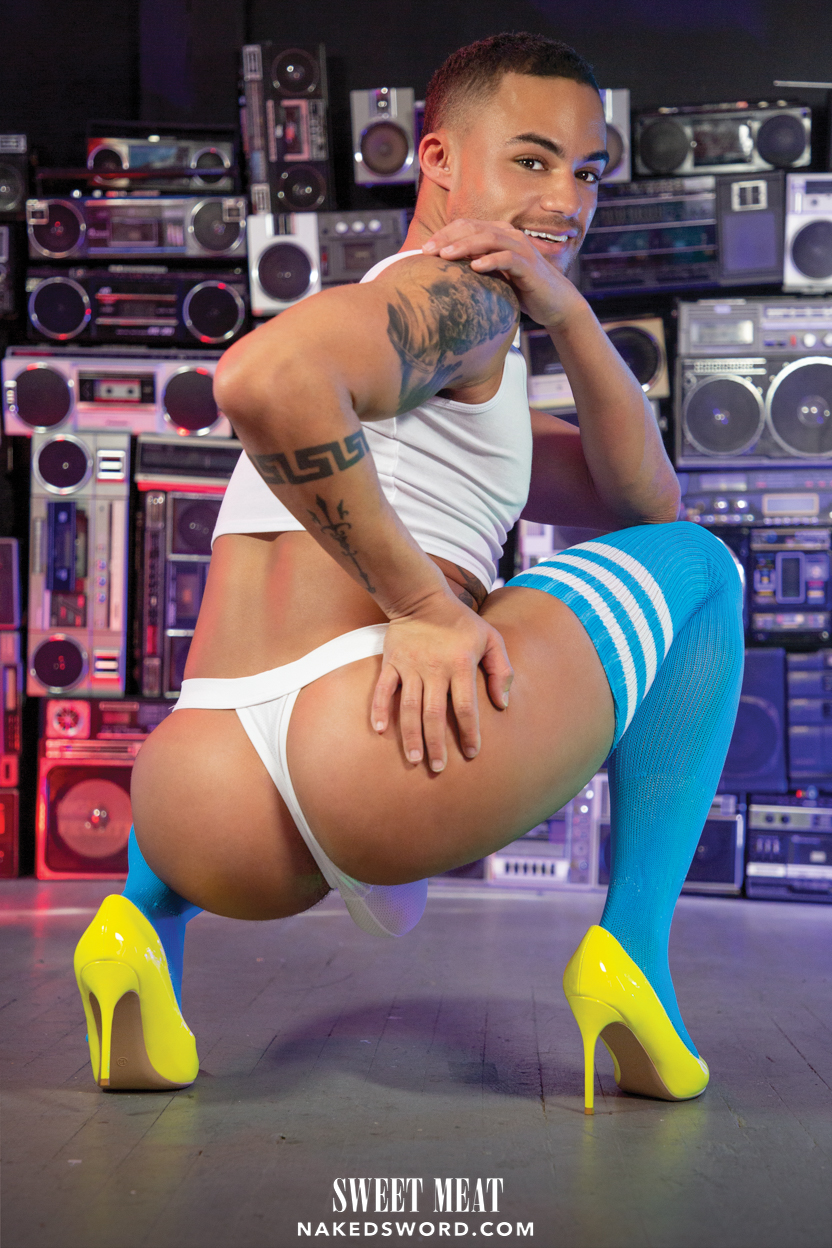 More of pretty in pink Reign topping Beaux: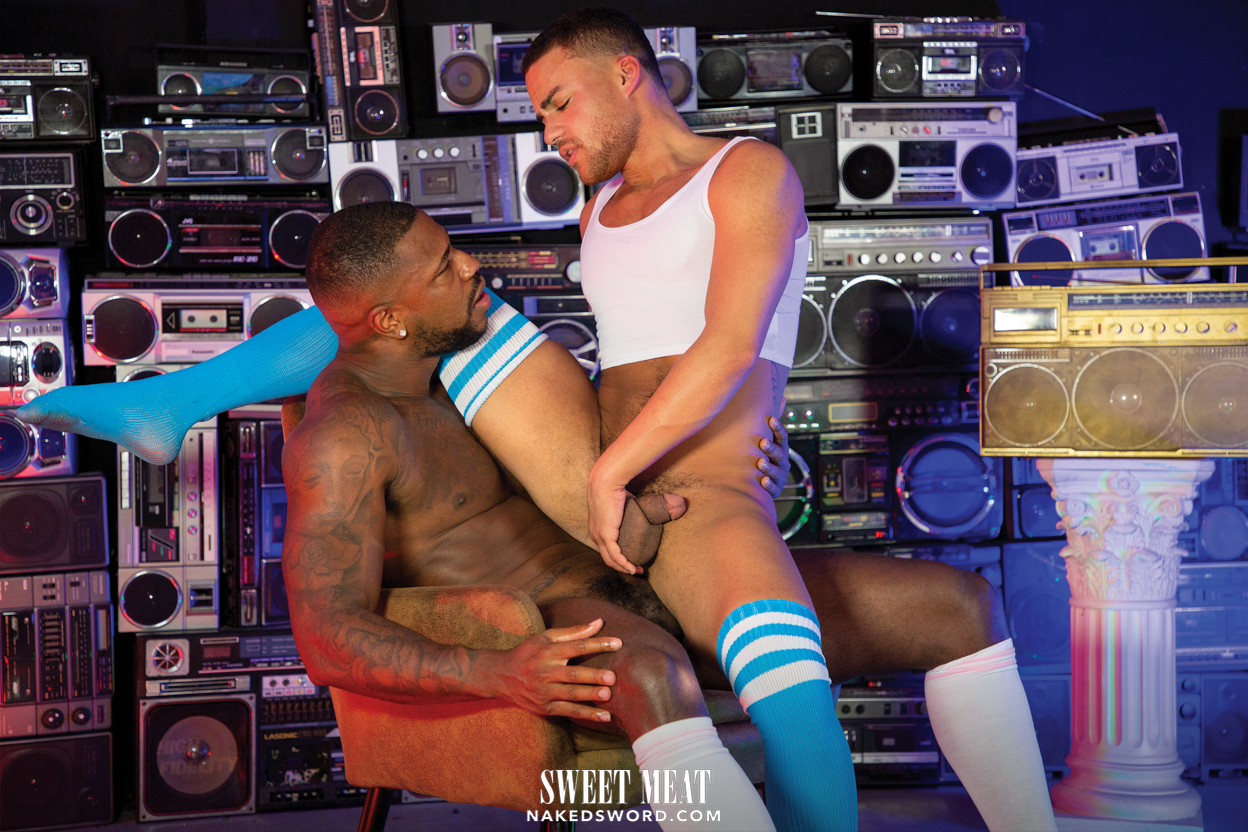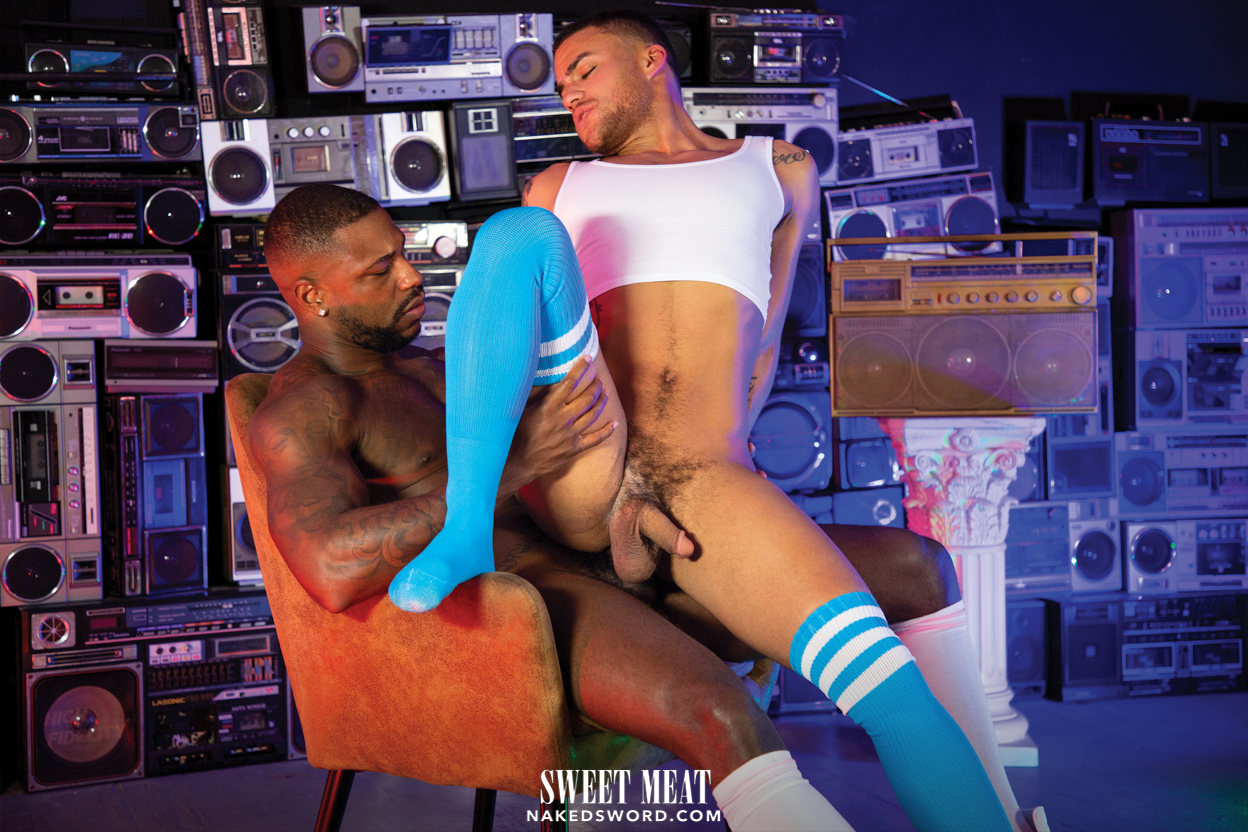 Trailer (watch full scene here):
[
NakedSword: Reign Fucks Beaux Banks Bareback
]