Disgraced Bigot Michael Lucas Begs Gay Porn Studios Not To "Ban" Trump-Supporting Bigot Sergeant Miles
Today in bigots supporting bigots, gay porn producer Michael Lucas—an overt racist whose disgraced studio has been banned from the Str8UpGayPorn Awards and the GayVN Awards due to repeated instances of Lucas abusing, harassing, and endangering the lives of performers, not to mention the fact that he does not pay his performers—has posted a message on Twitter asking gay porn studios to reconsider their alleged "ban" of similarly bigoted and disgraced gay porn actor Sergeant Miles, who has spent the last several years supporting Donald Trump, criticizing dead school children for being killed in mass shootings, interrogating gay co-stars over their STI test results, blaming the media for COVID, and accusing Black Lives Matter of leading the white supremacist-led terrorist attack on the Capitol back in January, as seen below: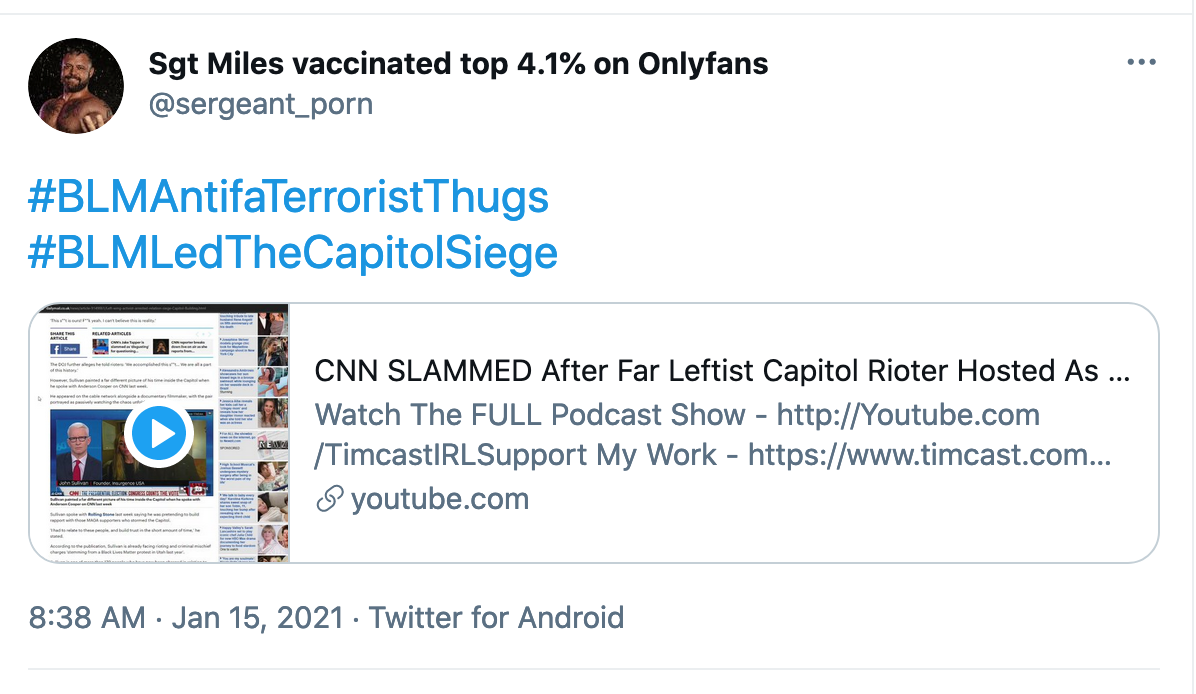 As remarkably stupid as he is blatantly racist (as most brain dead bigots usually are), Sergeant Miles hasn't worked for any reputable gay porn studio for the past two years, and although no studio has come forward to publicly announce blacklisting him, they've obviously made decisions among their own casting departments that they don't want to be associated with someone who calls them "scared little bitches" for shutting down productions due to the "China virus":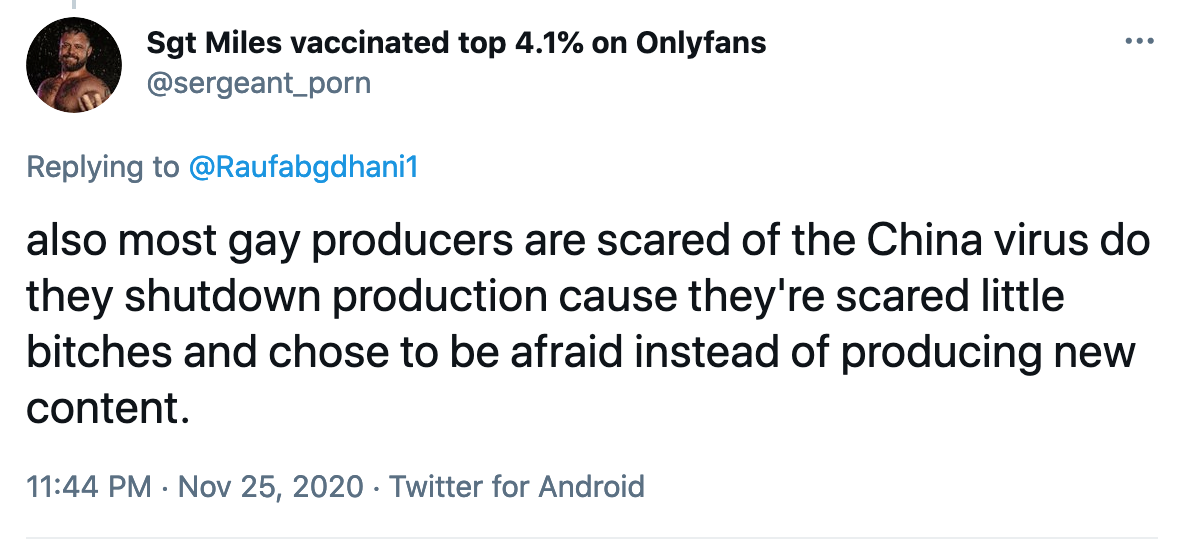 As noted above, fellow racist Michael Lucas (the only gay porn producer left who has resorted to hiring Miles for productions shot down in Mexico) took to Twitter this week to "address the issue of Sergeant Miles," and he shared this pointless message asking studios to ignore Miles' racist "political views":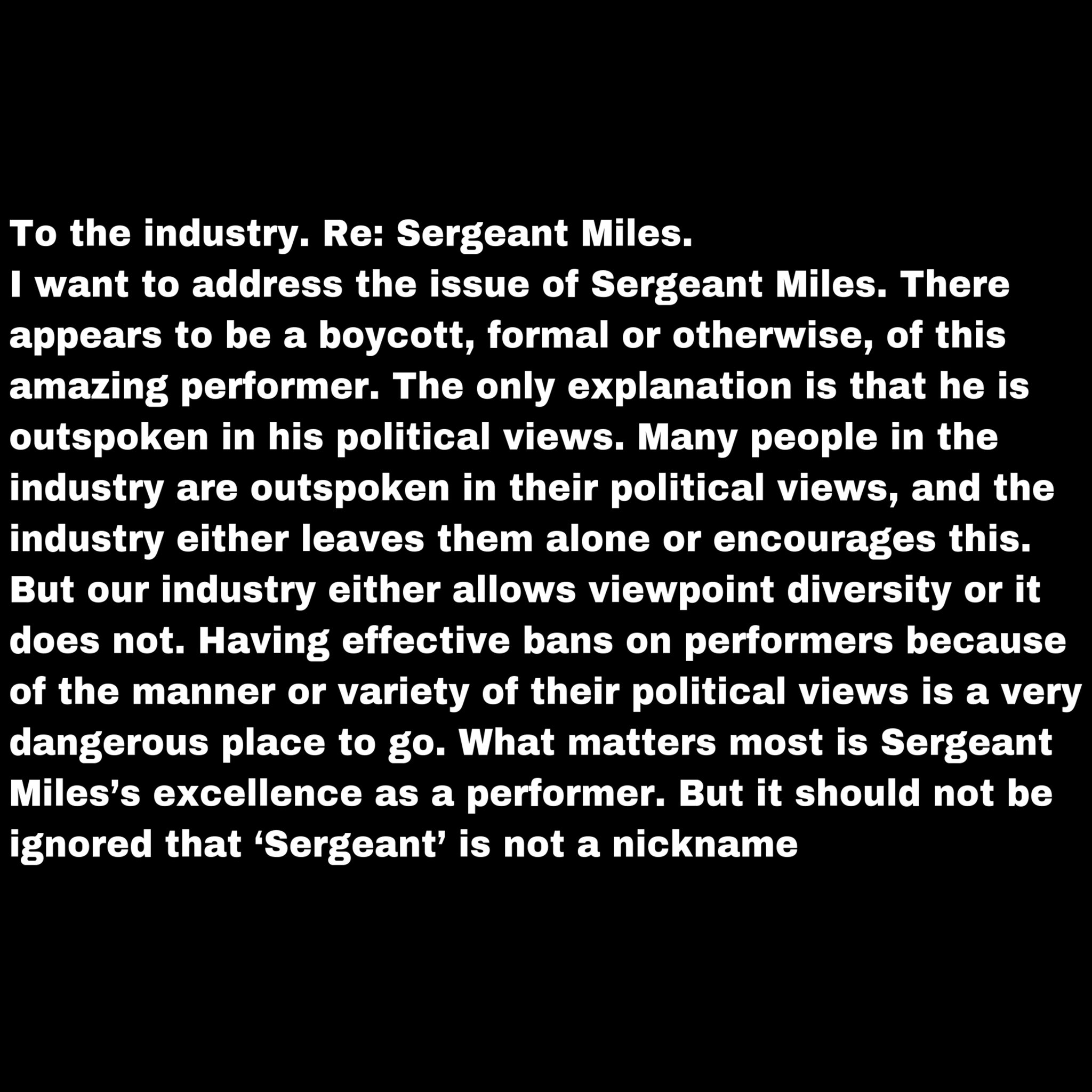 Signing up to kill brown people in Muslim countries might make you a hero to anti-Muslim bigot Michael Lucas, but it doesn't make you qualified for gay porn, and it definitely doesn't mean you did anything admirable for this country. Ironically, Lucas continues his plea by stating that Miles is not asking for any "special pleading":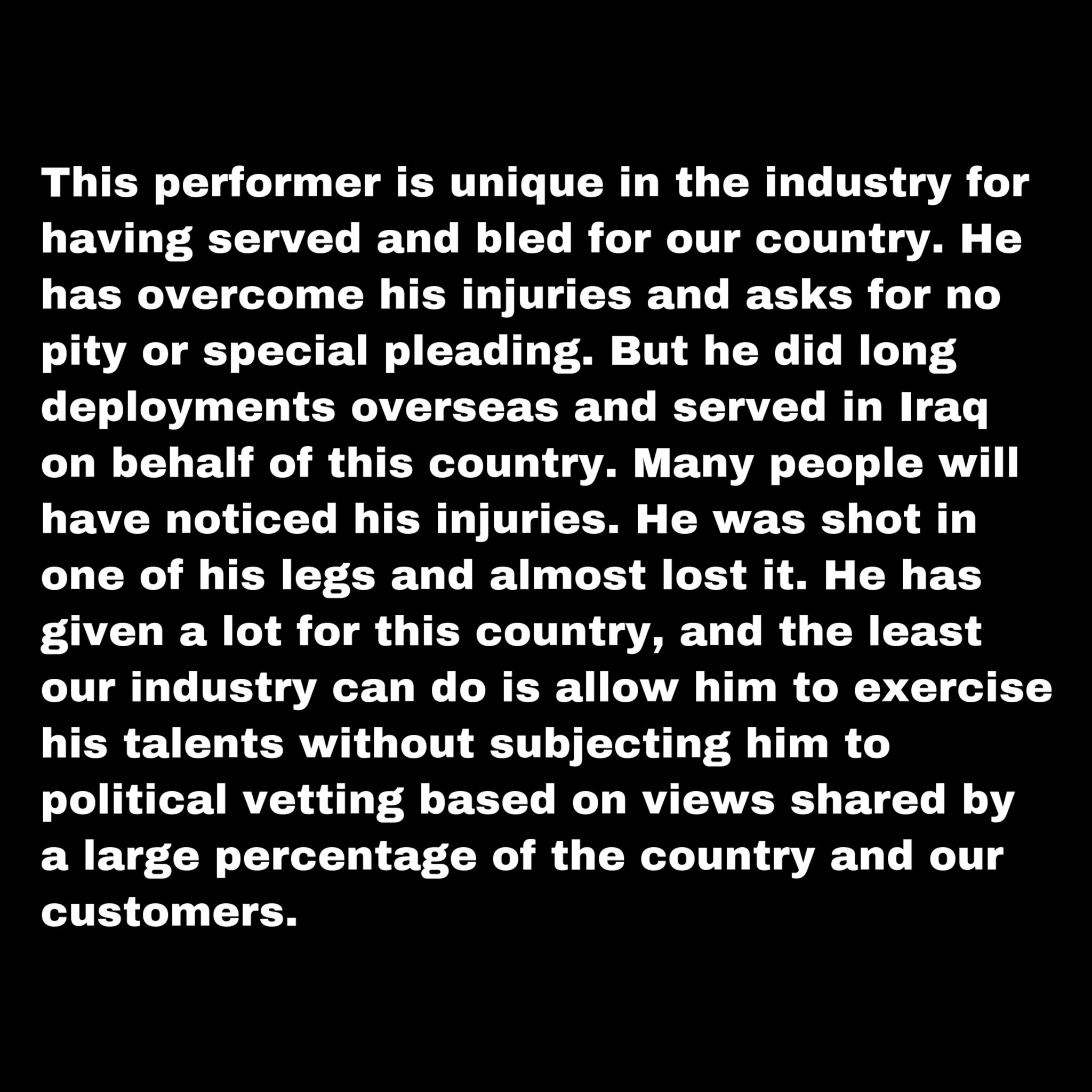 Choosing not to promote, pay, or support an entertainer who constantly engages in dangerously false hate speech and racism is the kind of "vetting" this industry could use more of, so good on any studio that's banned Sergeant Miles. (Not that Miles was ever an A-list or in-demand performer to begin with.)
The industry at large and other performers would be well-served to make a similar boycott of Michael Lucas, as banning him could eliminate future horror stories from performers who will inevitably be mistreated on a Lucas set. Or, perhaps even worse, be forced to work in a scene with Sergeant Miles.