Exclusive: Court Issues $1,000 Civil Judgment Against Michael Lucas For Not Paying Performer Beau Reed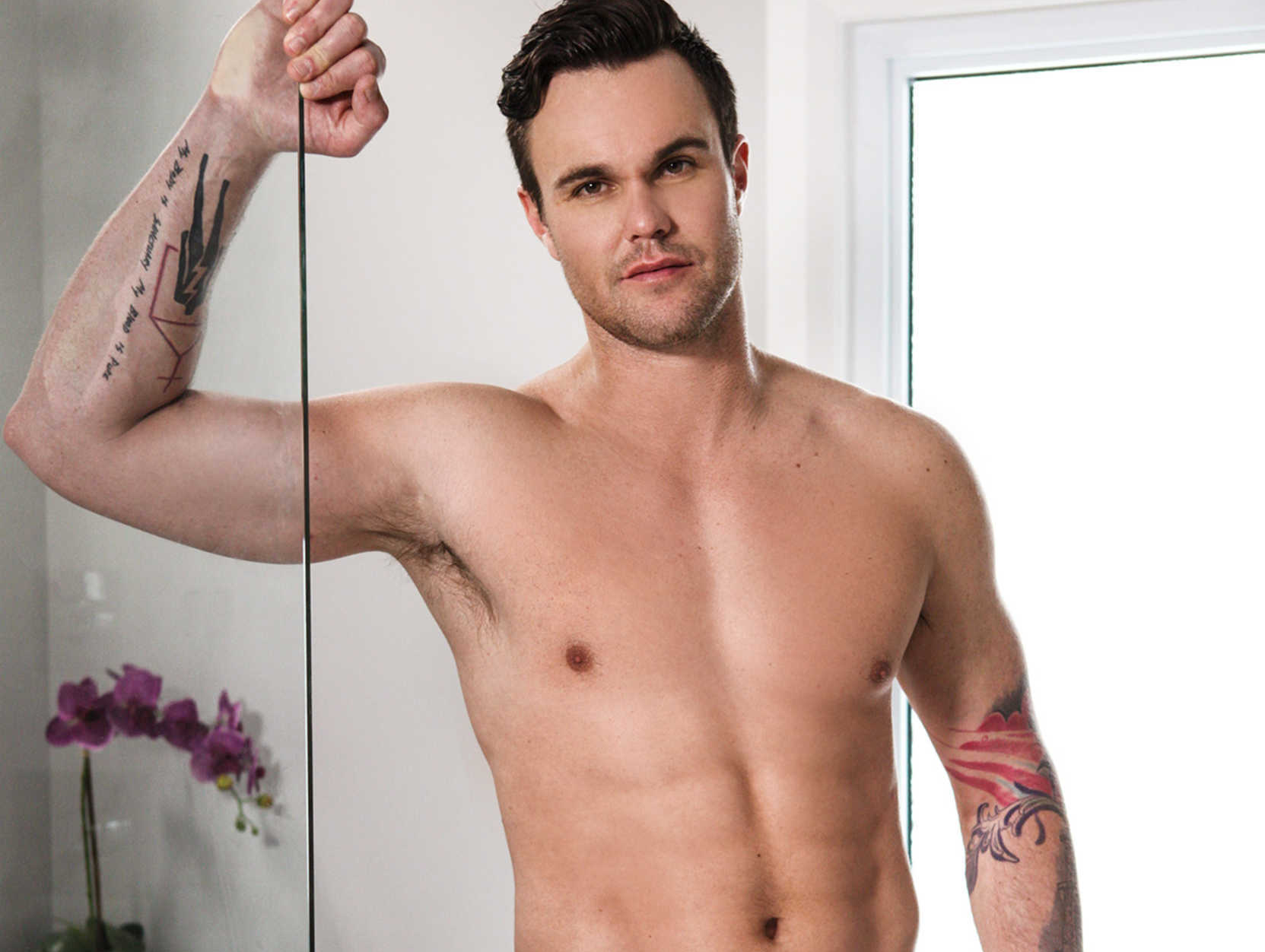 Last November, gay porn star Beau Reed told his story of on-set abuse and non-payment after working for Michael Lucas' Lucas Entertainment during a shoot last fall. Now, Michael Lucas and Lucas Entertainment's failure to pay Beau Reed has been proven in a New York City small claims court, and a civil judgment has been issued against the studio for $1,000 owed to Reed.
Here's the judgment against Michael Lucas and Lucas Entertainment in the state of New York, awarding claimant Beau Reed (whose legal name has been redacted) a total of $1,020: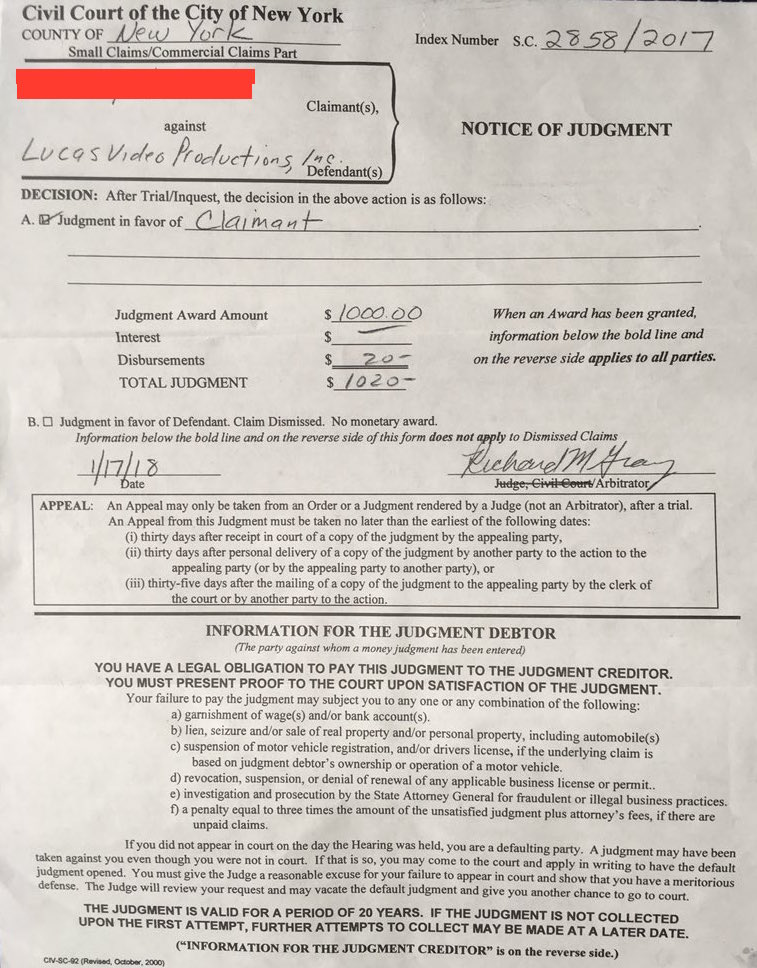 Lucas had 30 days to comply with the January 17th judgment and pay the $1,020, but the 30-day mark passed last Friday, and Beau Reed tells Str8UpGayPorn that Lucas once again failed to pay him. Because Lucas did not abide by the court's order, Reed says he'll be contacting the court to take further action, which can include garnishment of Michael Lucas' wages, liens against any of Lucas' properties, or levies on any of Lucas' bank accounts. The judgment against Michael Lucas' Lucas Entertainment will be on their credit report for up to 10 years.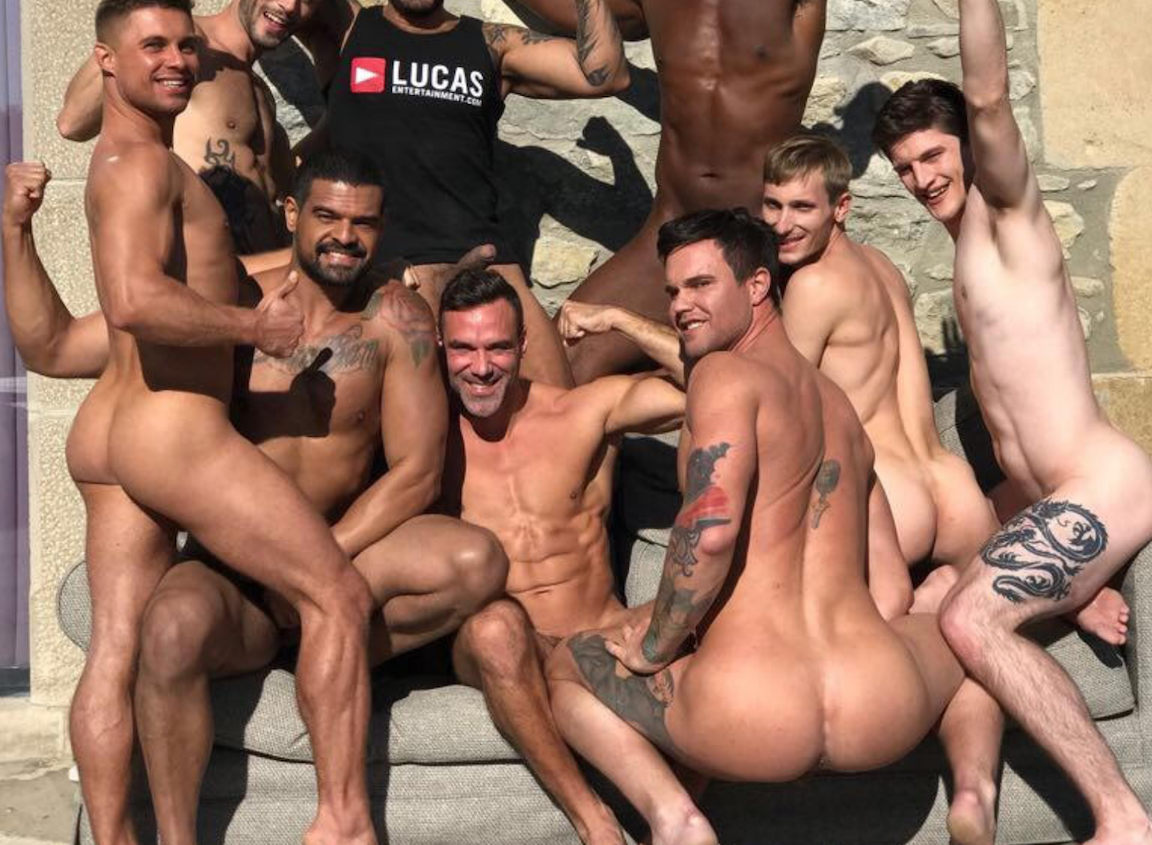 As previously reported, Beau Reed performed in one scene during a Lucas Entertainment shoot in Barcelona last year (as seen above), but he was promised work in two scenes and a total payment of $1,000 (and, this was after Reed had to pay for his own flight from Canada to Spain). After completion of Reed's one scene (which was released this month), Michael Lucas verbally harassed and insulted Reed on set, telling him that his skin was "bad," his face was "puffy," and that his skin was "too dark."
Michael Lucas was present at the arbitration in New York last month, and he brought along two witnesses to testify against Reed. Those witnesses were performers Manuel Skye and Aaden Stark, who were on the Barcelona shoot. Skye and Stark regurgitated Lucas' insults about Reed's appearance (which don't comport with any of the photos of Reed from the production, as seen above and below) during their testimony as part of Lucas's defense for non-payment.
"Manuel Skye testified that I had craters on my body, and Aaden testified that it looked like I had a bad rash," Reed tells Str8UpGayPorn, adding, "Both obviously lied, as is evidenced by the numerous pictures, the OnlyFans videos, and the subsequent scene with Diego and Wagner. It was very difficult for me to sit there and listen to their testimony."
As Reed notes, Lucas posted an OnlyFans video featuring Reed after the shoot (which Reed reported due to non-consent, and had pulled down from the amateur video site), and the Lucas Entertainment scene featuring him and two other models was in fact released this month. Despite the claims about Reed's appearance that led to his canceled shoots and non-payment, Lucas has been advertising the Reed scene—for which, again, Reed has still not been paid, despite a court order—all month, using it to promote Valentine's Day sales and inundating social media followers with images of Reed every single day since the scene's release: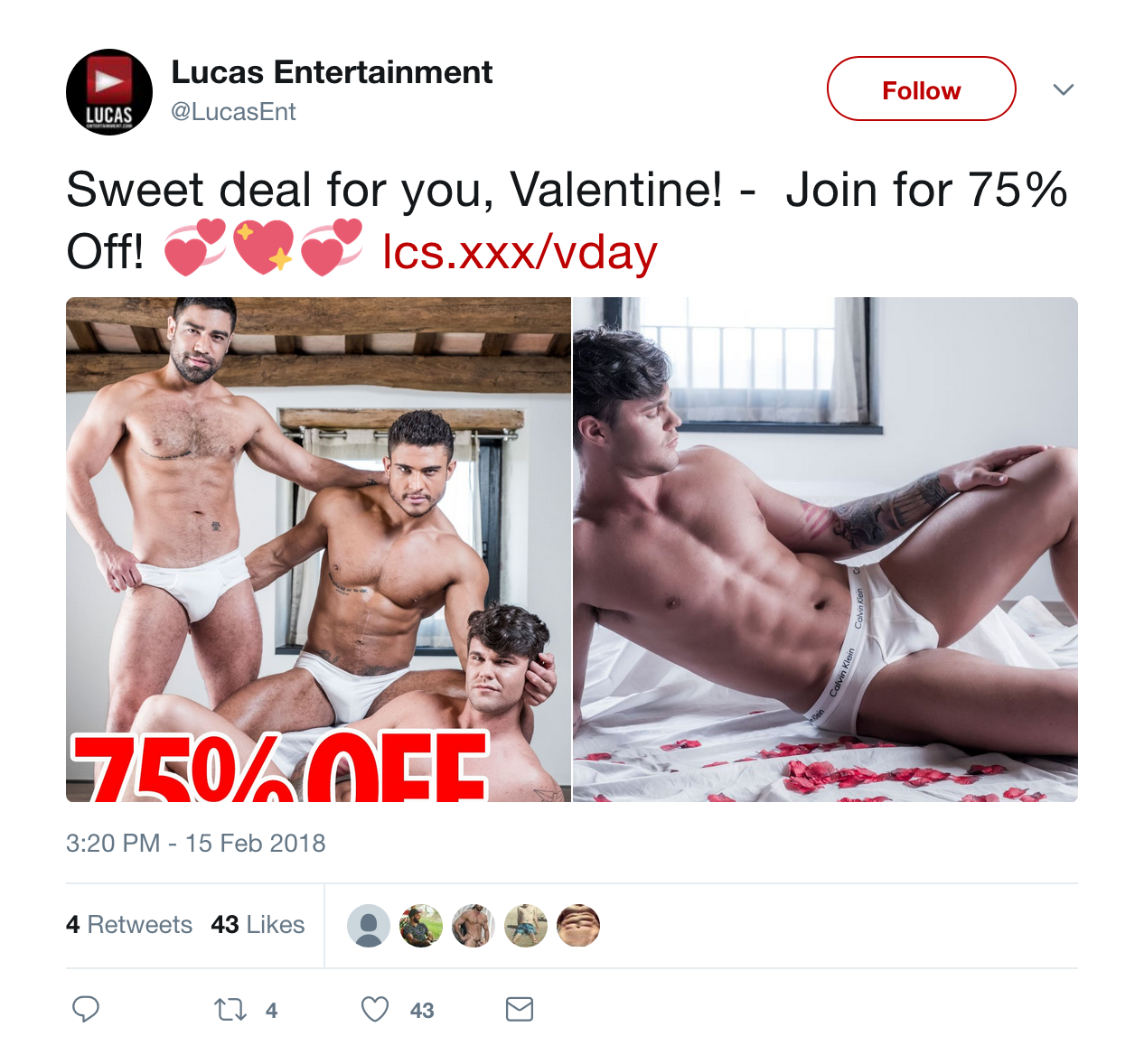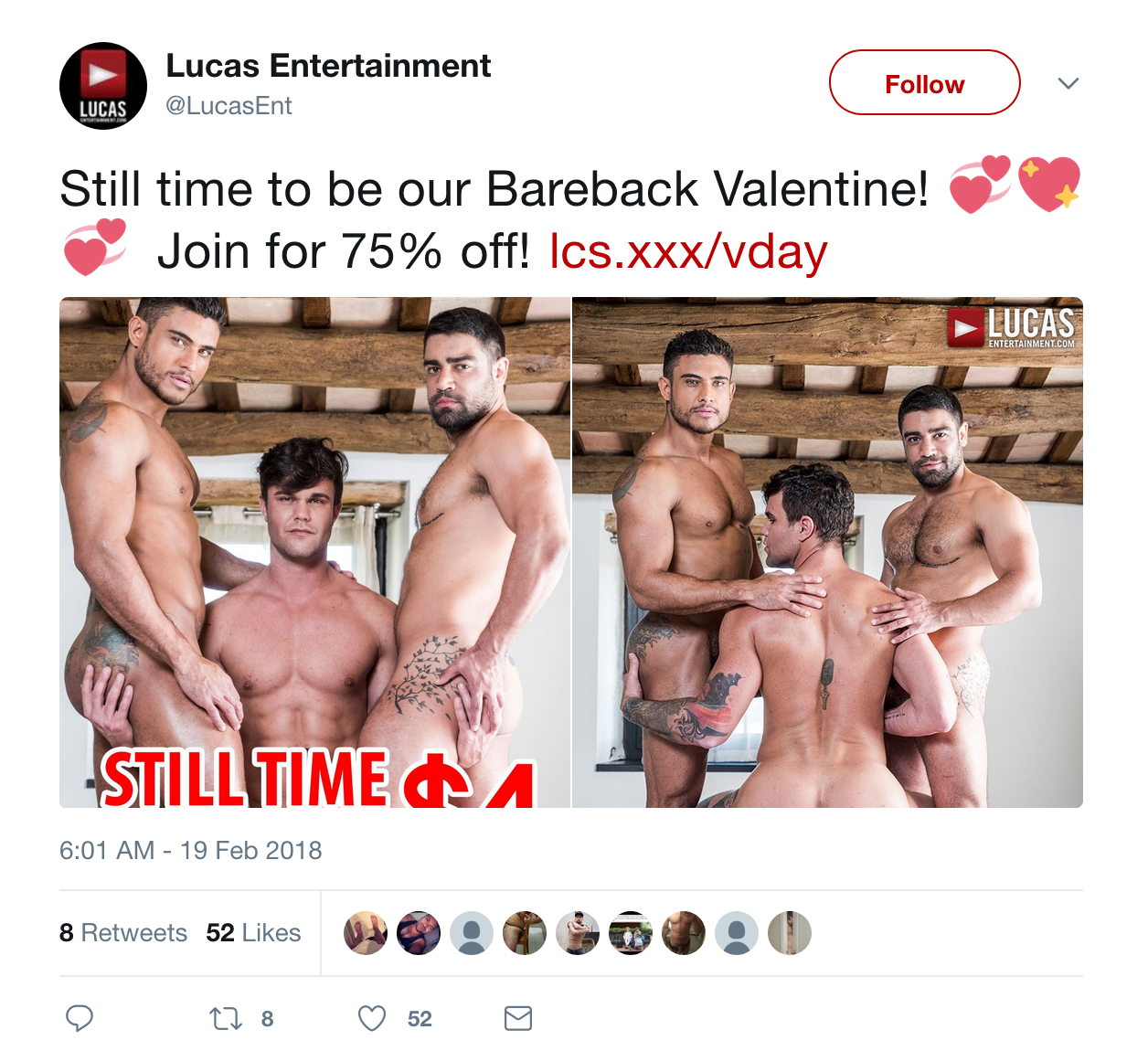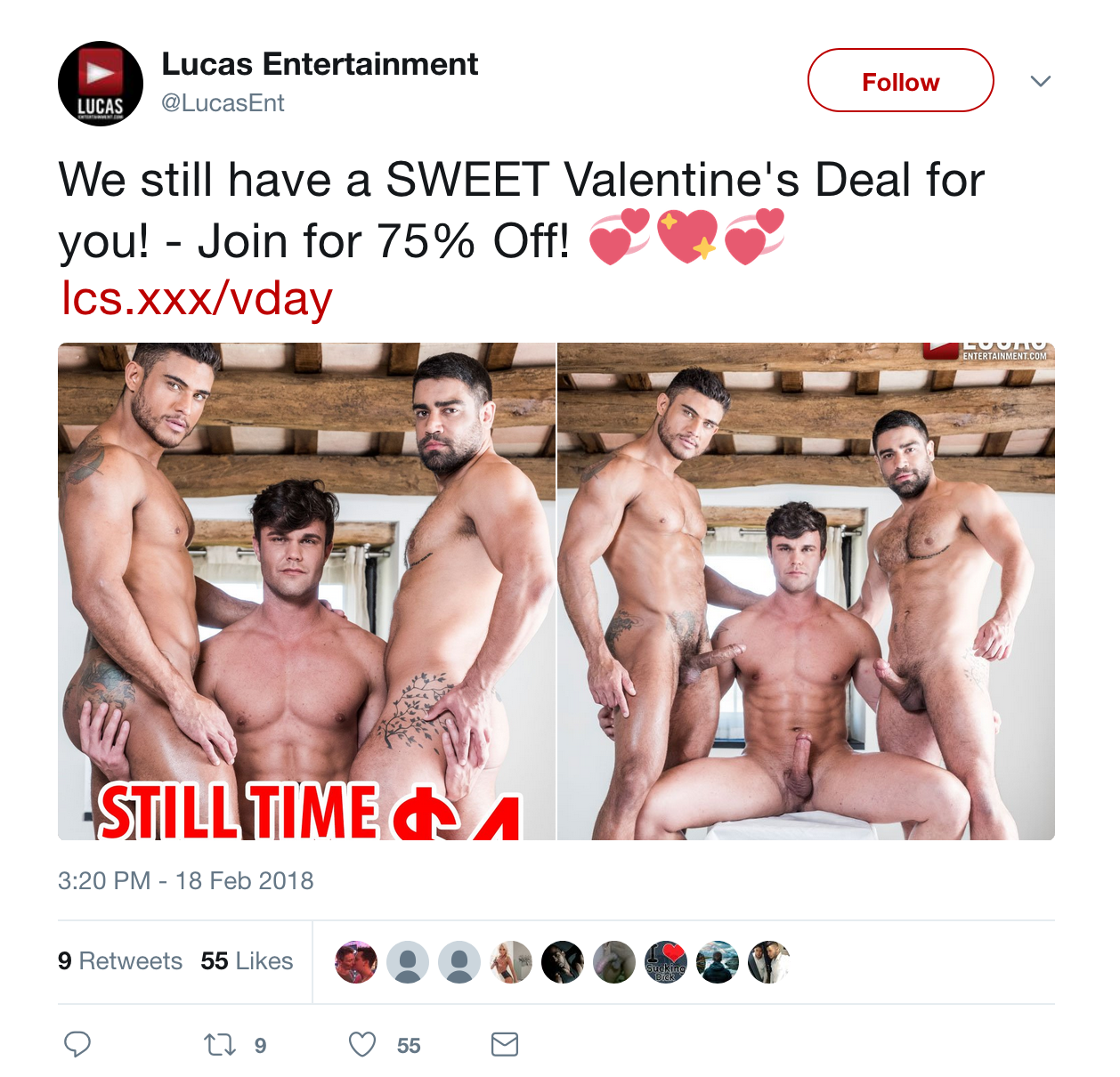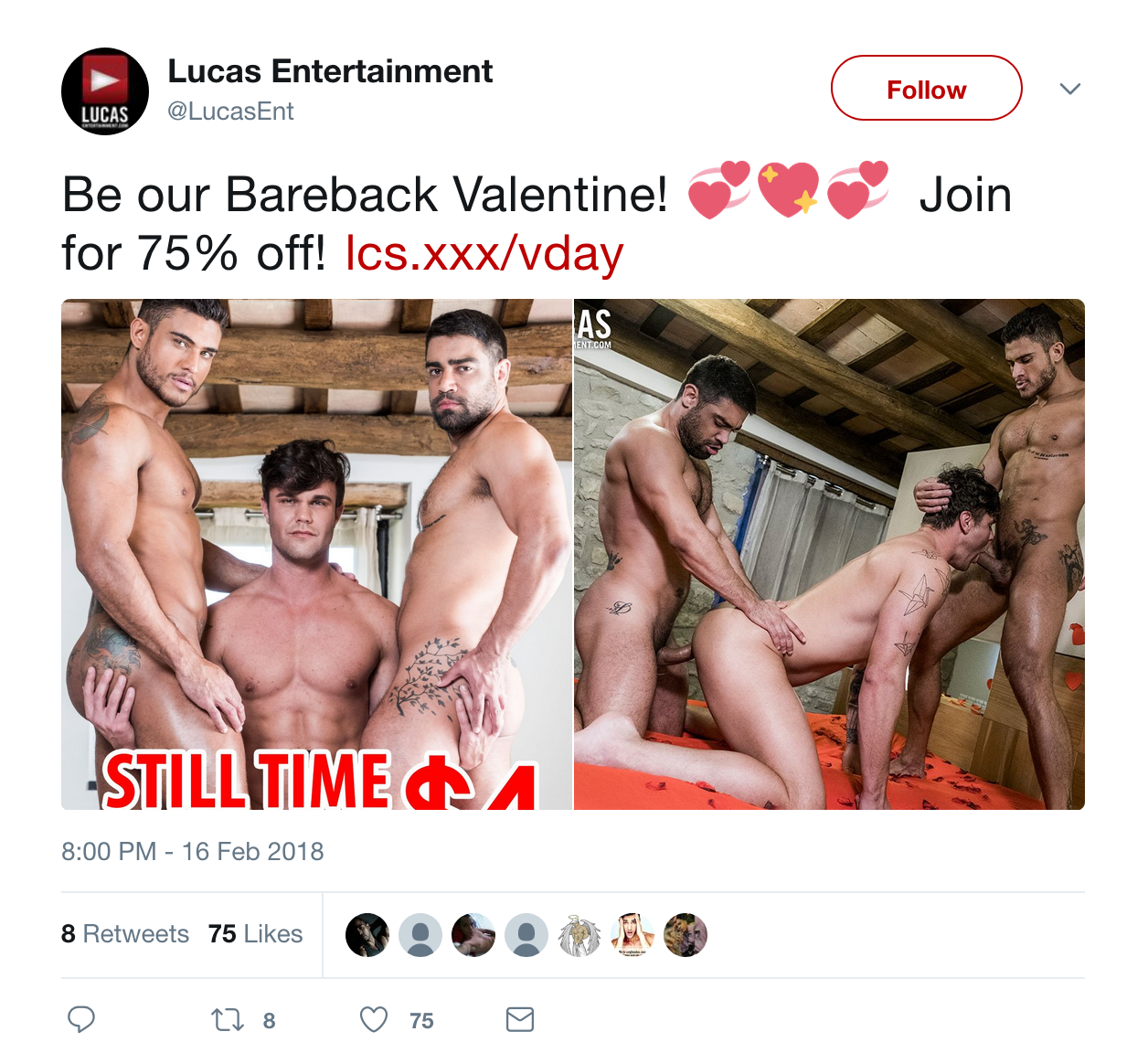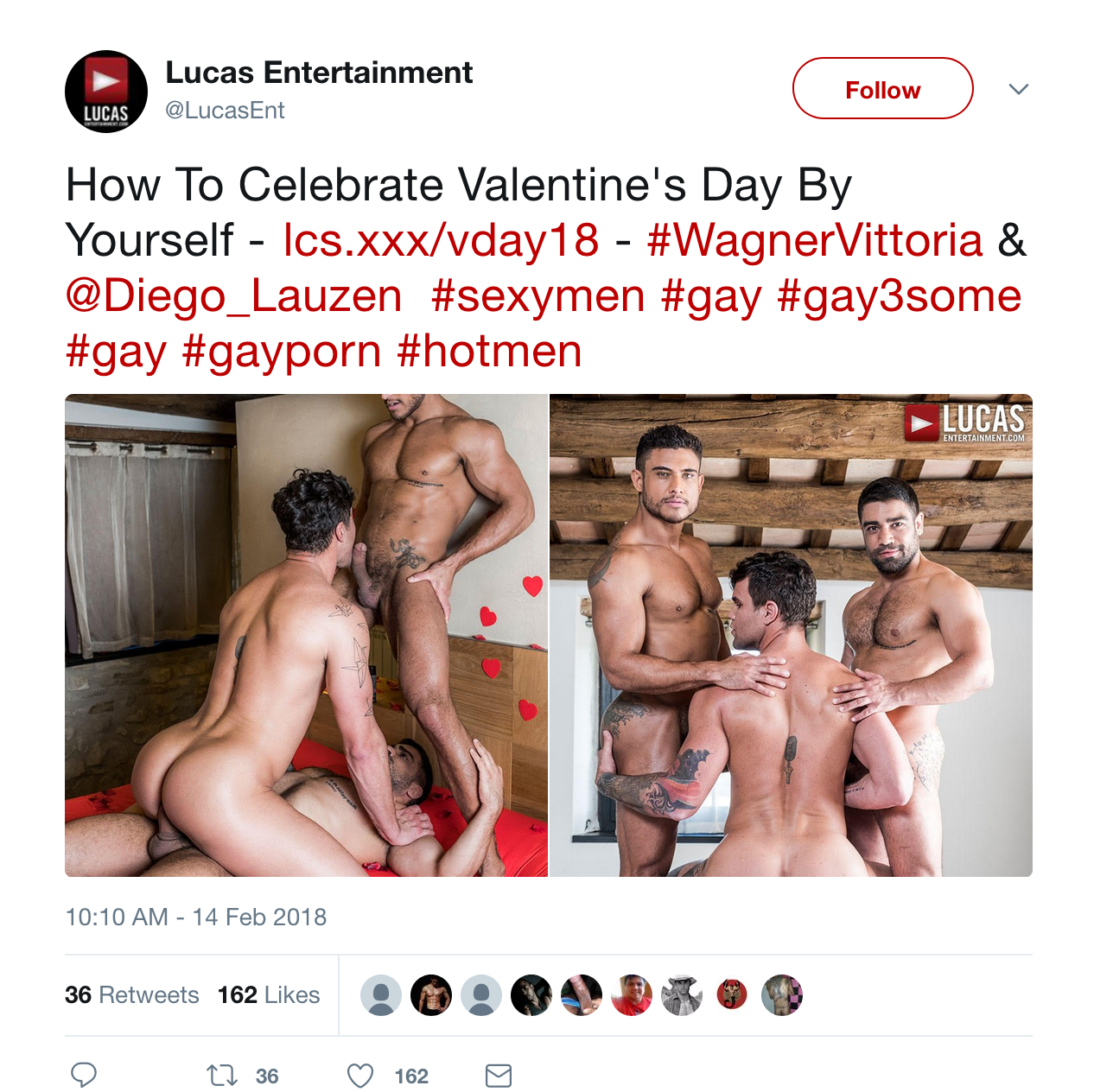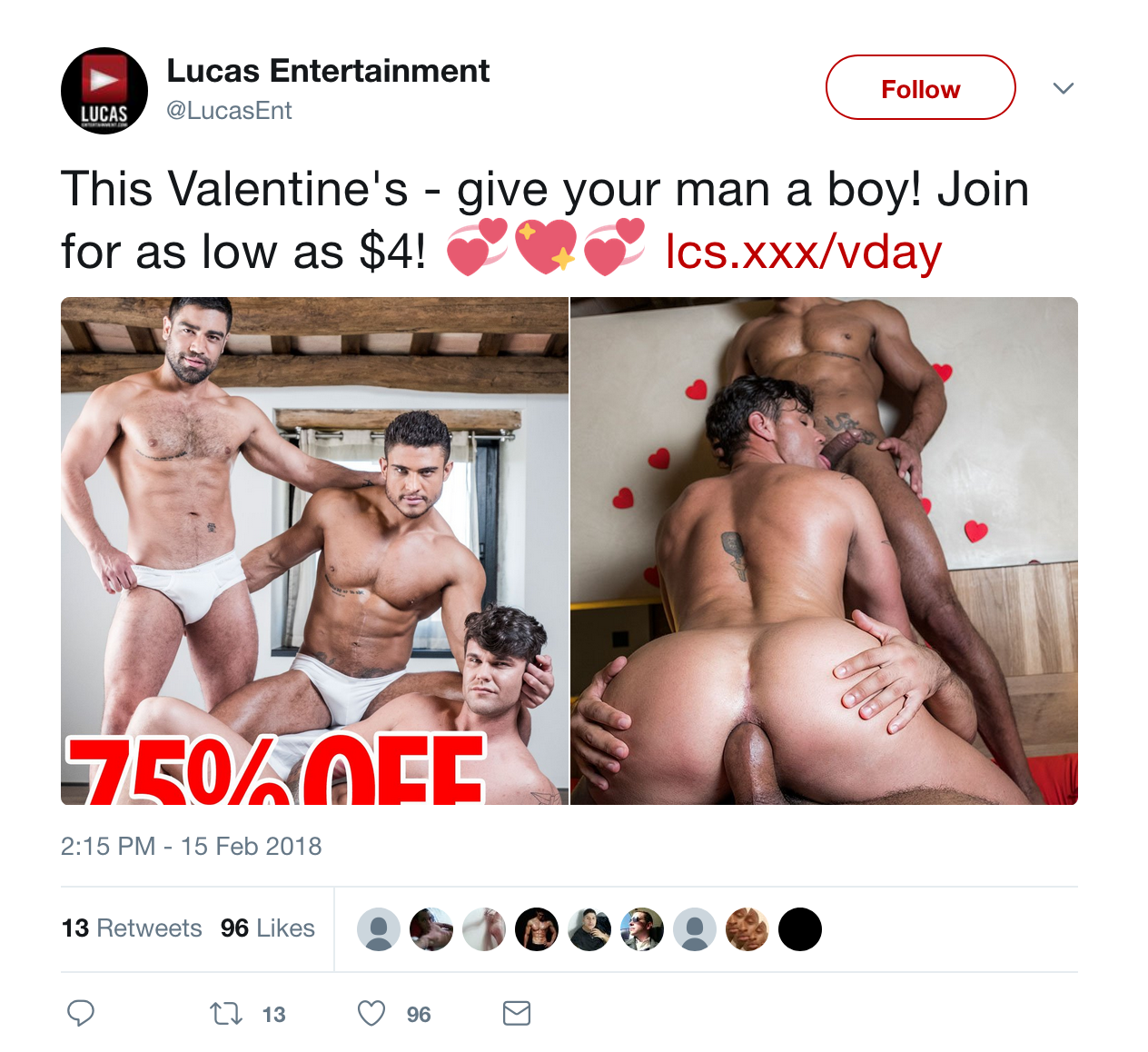 Michael Lucas and Lucas Entertainment have been accused of fraud, illegal distribution of prescription drugs on sets, non-payment, harassment, and abuse by nearly two dozen employees, performers, and adult industry members over the last several years. The last civil lawsuit against Lucas—the infamous "feces mansion" lawsuit, in which Lucas was accused of desecrating a fraudulently rented Airbnb property by leaving it covered in drugs, urine, semen, and fecal matter—was settled out of court. Despite all of the credible allegations and now court-ordered judgments against him, Michael Lucas continues to produce content and receive promotion from some in the adult industry, who are complicit in his abuse.
The good news is, if Lucas and his disgraced studio can't afford $1,020 even after a court ordered judgment, it shouldn't be long before the entire studio is dead broke and shut down for good, and the abuse against performers can finally come to an end.