Exclusive: Michael Lucas Threatens Bloggers Who Cover Josh Moore's Work With Other Studios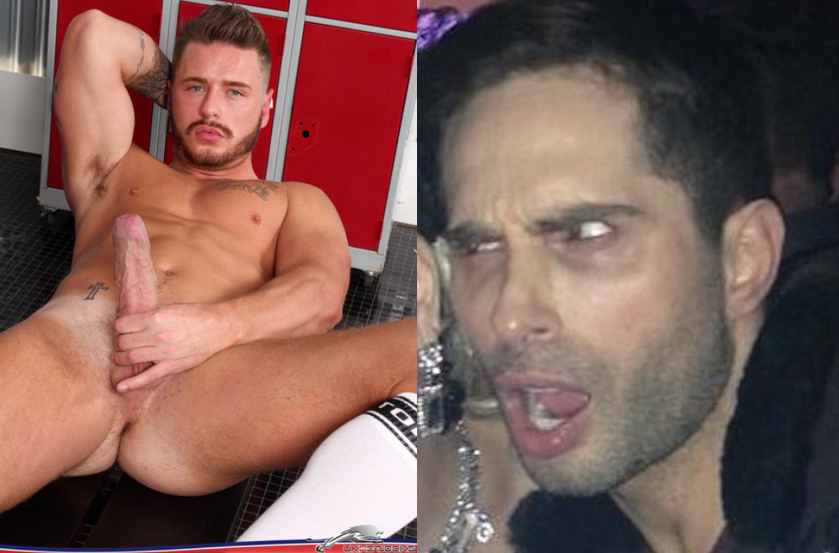 Last November, performer Josh Moore quit working for Michael Lucas and his feces-plagued porn company due to the studio endangering Moore's health. Since then, Lucas has made multiple threats against Moore and studios he might work for in an attempt to prevent his employment. Earlier this month, Str8UpGayPorn revealed the email that Lucas sent to other studios, claiming that Moore was under contract with Lucas Entertainment until 2018 (even though that bogus contract is unenforceable), and therefore he could not perform elsewhere. Then, Str8UpGayPorn posted the voicemails that Michael Lucas left for Moore's boyfriend, Logan, in which the unhinged studio owner threatened both performers that they'd never work again, warning "I just guarantee you that."
Today, Str8UpGayPorn has learned that Lucas's deranged harassment has extended beyond performers and studios, and he's now attempting to block gay media from covering Josh Moore's work with other studios. Since escaping Lucas Entertainment, Moore filmed multiple scenes for other studios, including UKHotJocks, which released their first Josh Moore scene earlier this month. (And per their preview page, they have at least two more coming.) Back on February 6th, affiliate blog QueerFever covered Josh Moore's UKHotJocks scene, as seen in a screenshot from a cached page: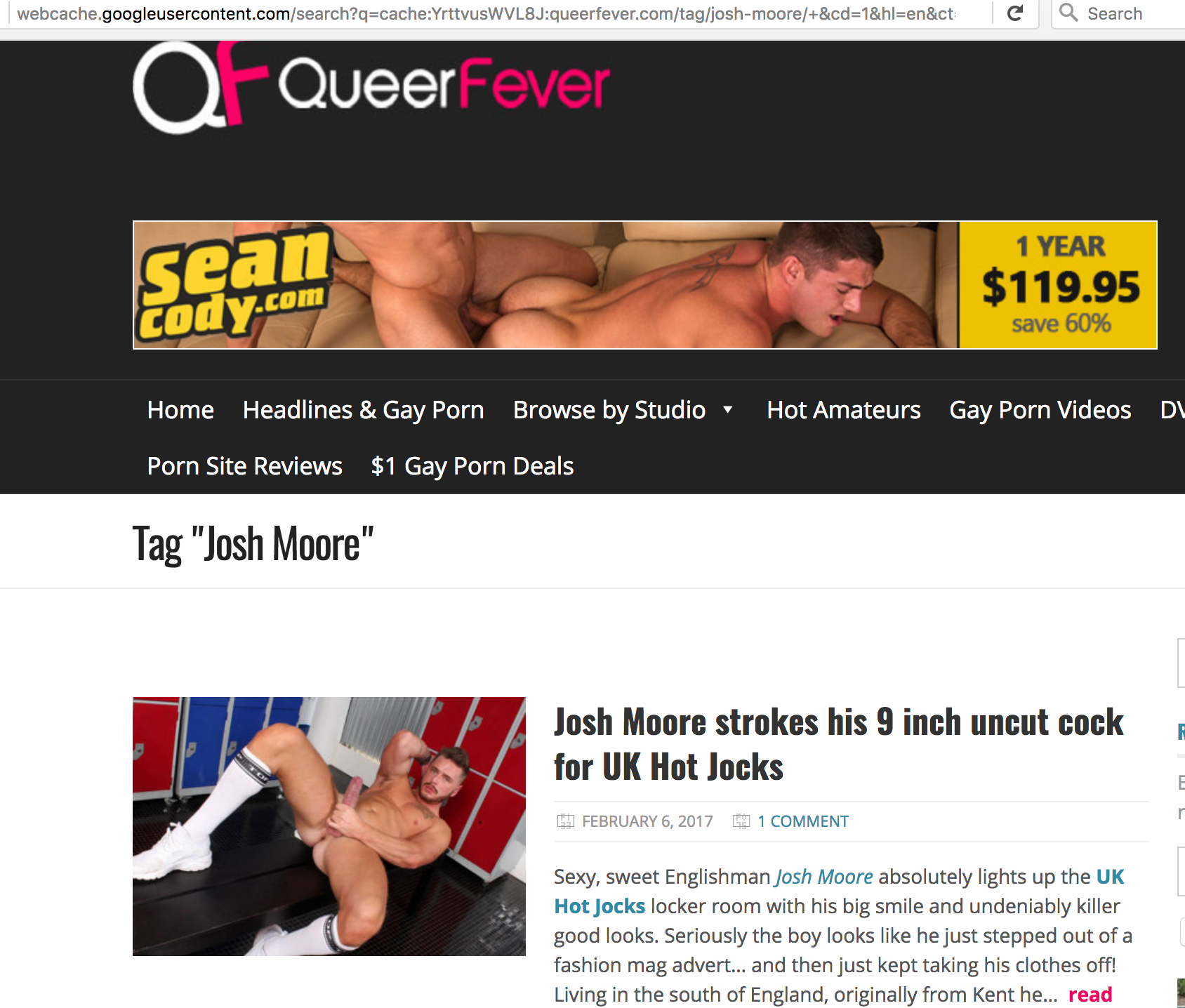 As noted, this is a cached page, which means it no longer exists.
A visit to the current version of this post on QueerFever brings up an error page: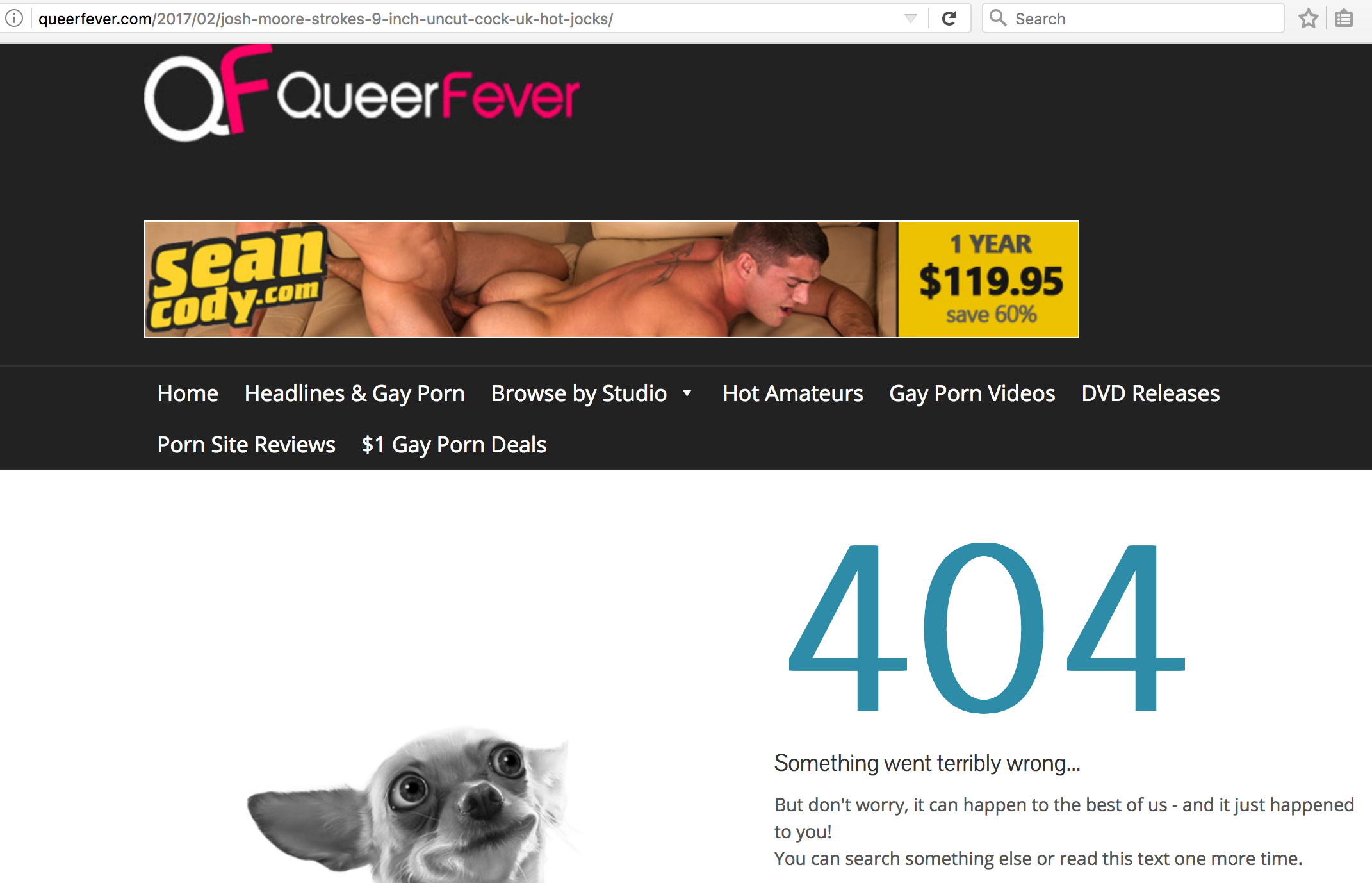 QueerFever's Josh Moore post advertising his UKHotJocks scene was pulled down sometime around February 14th, as that's when Lucas Entertainment employee Rocky Andrews sent an email to QueerFever blogger Dennis, asking him to remove the post. Str8UpGayPorn has obtained that email:
Michael Lucas threatening performers, studios, and now affiliate blogs—over which he has no legal standing or control—is not a surprise and nothing new, but the fact that at least one blogger has complied with this threat is a dangerous development that should concern everyone in the industry. Do other studios who seek coverage for their own content care that Michael Lucas is telling a blog what they can and can't cover?
When reached for comment, QueerFever blogger Dennis admitted that he deleted the post, telling Str8UpGayPorn:
I've deleted the post because I don't have the proper tools or evidence to make a good judgement on who's wrong and who is right in this feud about Josh. It's not worth the hassle either tbh.
As if affiliate manager Rocky Andrews threatening QueerFever wasn't enough, Michael Lucas himself sent another threatening email to QueerFever a few hours later. Str8UpGayPorn has obtained that email:
As you can see, in exchange for complying with Michael Lucas's demands and removing content on his blog promoting another studio, QueerFever has been promised financial incentives from Lucas Entertainment. So, in addition to these emails being threats (while it's not stated explicitly, Lucas is clearly inferring that he'd shut down QueerFever's affiliate account, which earns him commissions from Lucas Entertainment posts on his blog), they can also be considered bribes.
From a media point of view, what Michael Lucas is doing is blatant censorship. Legally, what Michael Lucas is doing could be considered tortious interference, affecting the blog and all the studios from which it receives advertising revenue.
Any gay porn studio or gay porn media outlet that continues to work with or promote Lucas Entertainment is only asking to be manipulated, threatened, stalked, harassed, and financially impacted. And at this point, whoever chooses to do business with Lucas probably deserves it.