Gay Porn Star Josh Rider Quits Lucas Entertainment After "Health Put At Risk"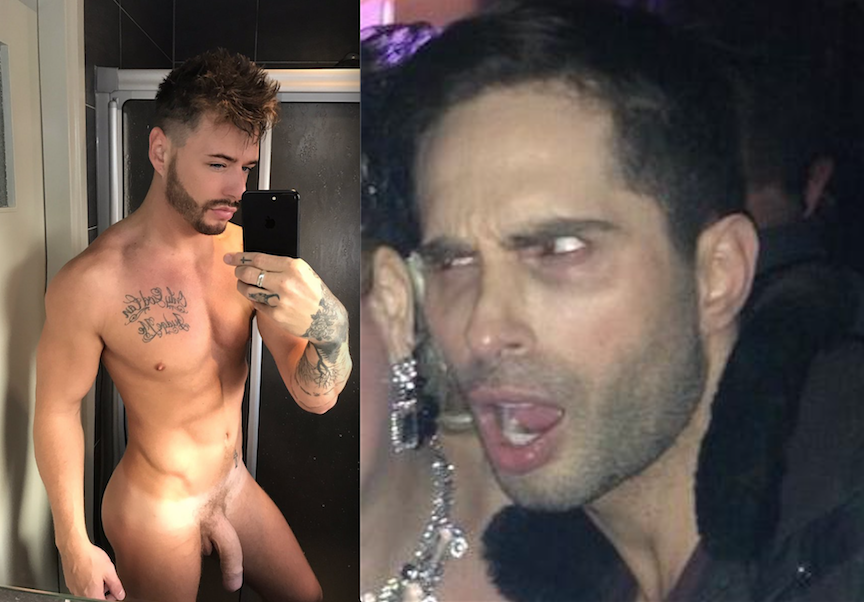 Try to act surprised, but yet another performer is speaking out about mistreatment and abuse at the hands of disgraced bigot and xenophobe Michael Lucas. This time, it's model Josh Rider, who says he quit Lucas Entertainment—a bareback studio that does not test its models for STDs, and is known for hiring convicted murderers to work in sex scenes—because his health was put at risk: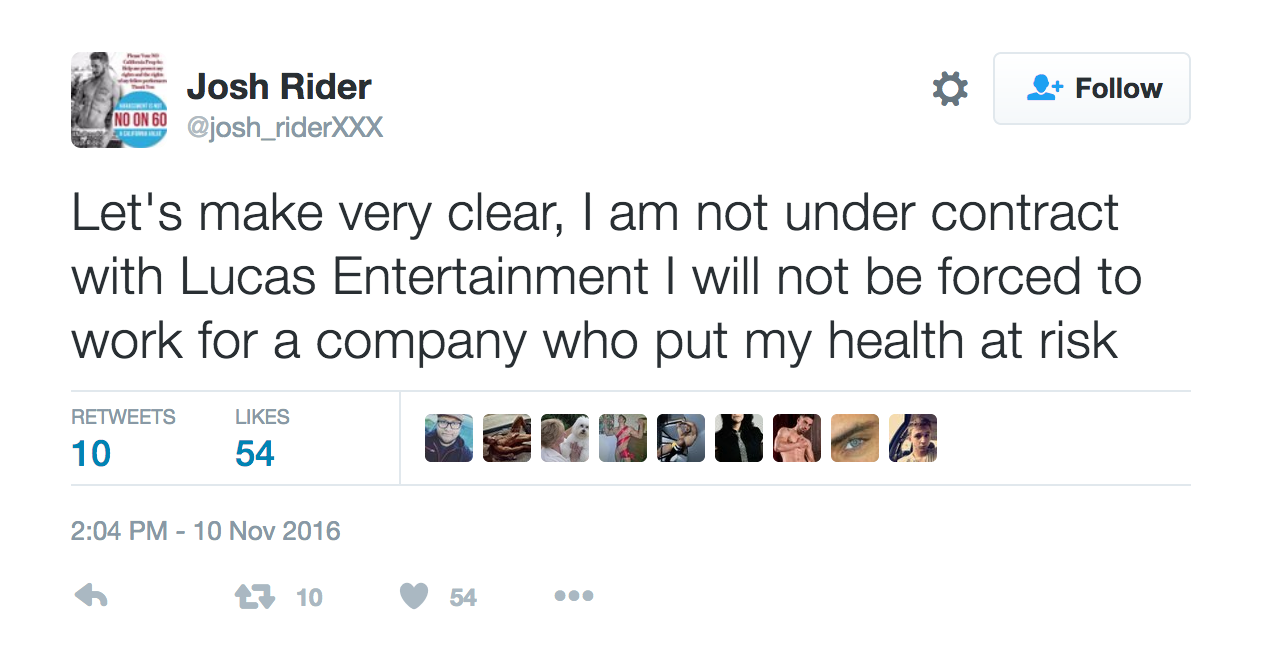 It isn't immediately clear exactly how Josh Rider's health was put at risk, but this is definitely not the first time a model has warned of health issues due to Michael Lucas. In 2014, Seth Santoro revealed that he contracted chlamydia on a Michael Lucas set.
Josh Rider's tweet appears to be in response to a tweet posted one hour earlier from studio NakedSword:
It's insane that a studio would tweet something about hiring someone (a private issue) so publicly, unless they were ordered to post the tweet by Michael Lucas himself? Why else is NakedSword afraid of a worthless idiot like Michael Lucas, who's usually too busy filming porn in swamps or facing federal lawsuits for defecating in people's homes?
Of course, it wouldn't be the first time that NakedSword was forced to do what Michael Lucas ordered them to do. When I worked at NakedSword and wrote critical posts about Lucas on their blog (The Sword), he threatened them, too, and I had to subsequently pull down the posts. But, NakedSword isn't afraid of Lucas "suing" them over using a model with a pointless and unenforceable Lucas Entertainment contract (as if that kind of thing would make it into any court, LOL). What they're likely scared of is what Lucas has threatened before: That he'd pull his awful movies down from VOD site AEBN, which is the parent company of NakedSword. At this point though, who cares? Let that pig pull his unwatchable movies down. As if that many people are really paying to watch them on AEBN when they can just illegally download them for free on torrent sites and blogs.