Billy And Seth Santoro Vs. Michael Lucas: "No STD Testing, No Pay, Chlamydia On Set"

If you thought things couldn't get worse for Michael Lucas and his struggling bareback gay porn studio, think again. A few days ago, it was Seth Santoro speaking out against the soon-to-be divorced Truvada spokesman, and today Seth's husband Billy Santoro has joined in the fun.
But first, Michael Lucas had his say. In response to Seth Santoro shooting multiple scenes with other studios, a clearly delusional Michael Lucas emailed QueerMeNow to try and claim ownership of one of his last remaining employees:
Seth Treston is a Lucas Entertainment model and yes he just violated his contract again. He is under the contract and he will remain so until the expiration of the agreement on June 17, 2016. In the meantime he has no right to work for any one else. We are contacting all the studios letting them know that he is under an exclusive agreement.
2016! LOL. Seth Santoro is shooting big productions for Kink.com, and unlike Jake Cruise, I don't see them buckling to empty threats from Michael Lucas.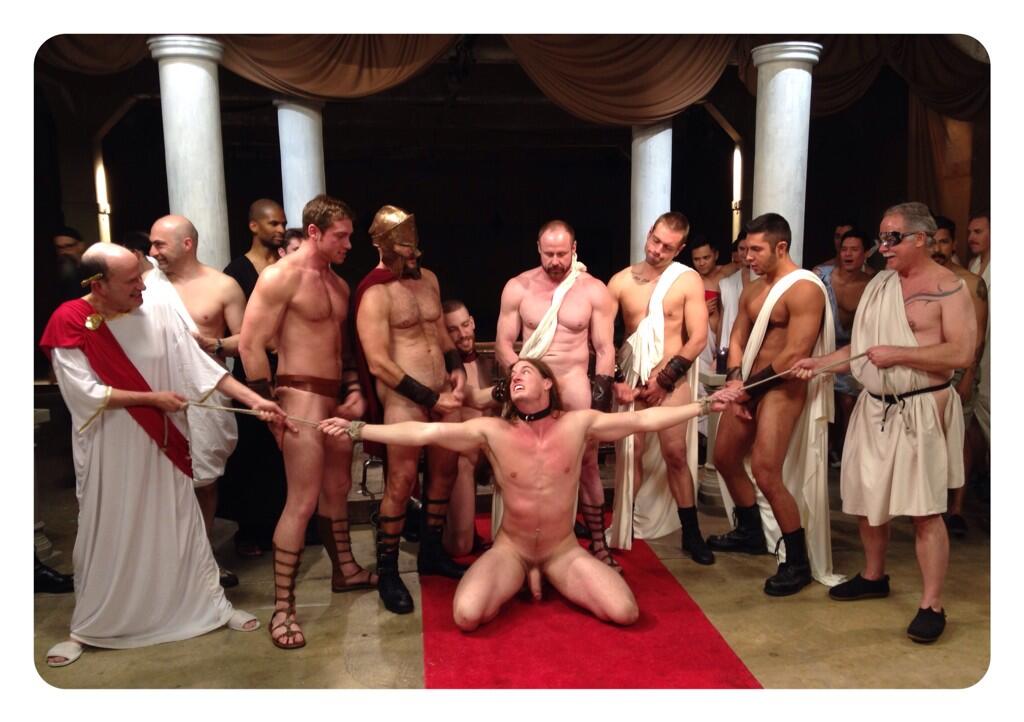 Billy Santoro left his response in the comments on the same QueerMeNow post:
Fact- Lucas didn't pay Seth or Michael Lachlan for a fetish scene. Fact- Lucas changed his business model to BB this voiding Seth's previous agreement. Fact- Lucas didn't not pay Seth at the contractual time agreed upon for any scenes. Fact- proper STD testing was not conducted post bb agreement (Seth caught Chlamidia on set) Fact- Seth was sexual harassed by Lucas personally on multiple ocassional behind the scenes. Fact- employee has the right to leave a contract when unsafe work conditions are present. Fact- Lucas threatened studios but never tried to sue the model because he knows he will lose. Fact- studios are afraid of Lucas for some stupid reason. Fact- Lucas has slandered Mosel and models family to other industry participants.
Grammar problems aside, this re-confirms my earlier report that Lucas Entertainment models are not tested, despite Michael Lucas' claims. What else is Michael Lucas lying about, who else hasn't been paid, and what other STDs have been contracted on a Lucas Entertainment set? If you're a current or former Lucas employee who'd like to share your story, please email me. All correspondence can remain confidential.