FIGHT! Michael Lucas And Jake Cruise Clash Over "Dishonest" Bareback Star Seth Treston!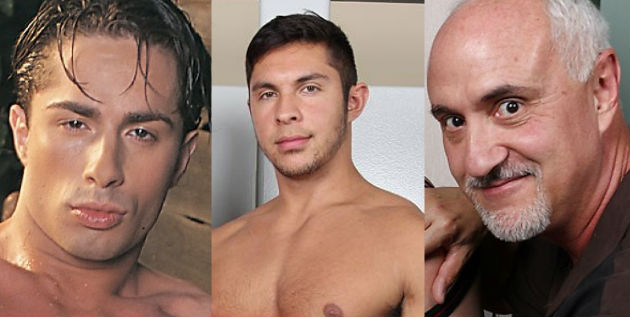 Everyone knows the term "exclusive" means very little in the world of gay porn, as one day a model could be "exclusively" getting fucked on a sofa in New York, and the next day he could be a free agent getting fucked on the Bait Bus in Florida. Or, by the time a model's first exclusive scene with one studio is finally released, he's already retired or in jail. Point being, nobody really bats an eye when a model shows up working for more than one studio a month. Unless of course your eye is botoxed and your name is Michael Lucas, who today has allegedly threatened rival studio owner Jake Cruise over a new bareback scene starring Lucas Entertainment "exclusive" Seth Treston.
Today, Jake Cruise released a bareback flip-fuck scene with real-life boyfriends Billy Santoro and Seth Treston, and when Michael Lucas saw, he immediately notified Cruise that Treston was still under contract with him. Whether or not Treston was under contract at the time of filming, doesn't Michael Lucas have anything better to do than harass other studio owners over a random bareback scene? And if anyone were to be held accountable, it would be Seth Treston for not honoring his contract, not Jake Cruise. Then again, with all the models who have either been fired or quit from Lucas Entertainment, you can't blame ol' duckface for trying to hold on to the only one he has left!
Unfortunately, the geriatric temptress caved to the Truvada queen. The scene was pulled down and affiliate bloggers received the below email from Jake Cruise:
Yesterday I sent out the weekly Jake Pays newsletter with the latest Cocksure Men scene: Billy Santoro and Seth Treston. Unfortunately I just discovered that Seth Treston was not truthful on his online application when he stated that he was not under contract with another studio. He is, in fact, under contract with Lucas Entertainment. When I shot the scene I trusted Seth was being honest with me. I believe that all studios should try their best to be supportive of each other. I respect the rights of studios to have models in exclusive contracts. Cocksure Men had several exclusives a couple of years ago and I know what it's like to invest time and money into a model only to see him break his contract. I am honoring Lucas Entertainment's investment in Seth Treston.

If you have a post for this scene, please remove it ASAP.
Sources tell me that Seth Treston has already booked (and possibly already filmed?) additional work with other studios in California, so between outing his performers as HIV positive, getting into brawls with employees, having his entire production staff quit on him, and now policing the internet for each and every Seth Treston scene, Michael Lucas is going to be very busy in 2014!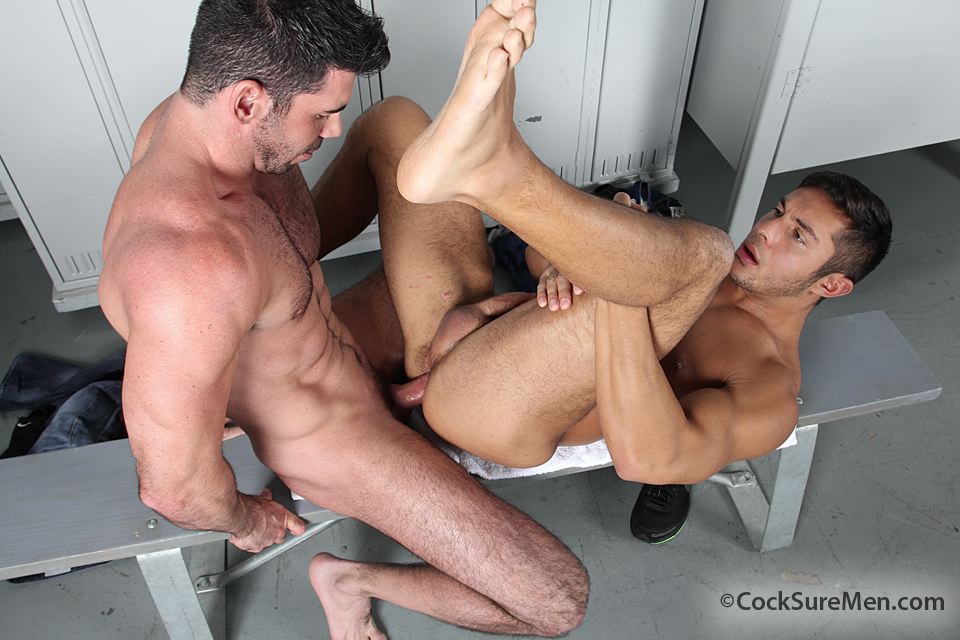 Meanwhile, you can't watch the Billy Santoro/Seth Treston CocksureMen scene thanks to Michael Lucas, but don't worry, I saved a copy of the trailer just for you 😉
It looks a lot better than the Lucas scene they filmed months ago, and hopefully the full video will end up being released on CocksureMen once Seth Treston's contract expires, or once Michael Lucas can no longer afford his attorney.