Exclusive: Performer Beau Reed Accuses Michael Lucas And Lucas Entertainment Of Abuse And Non-Payment For Scenes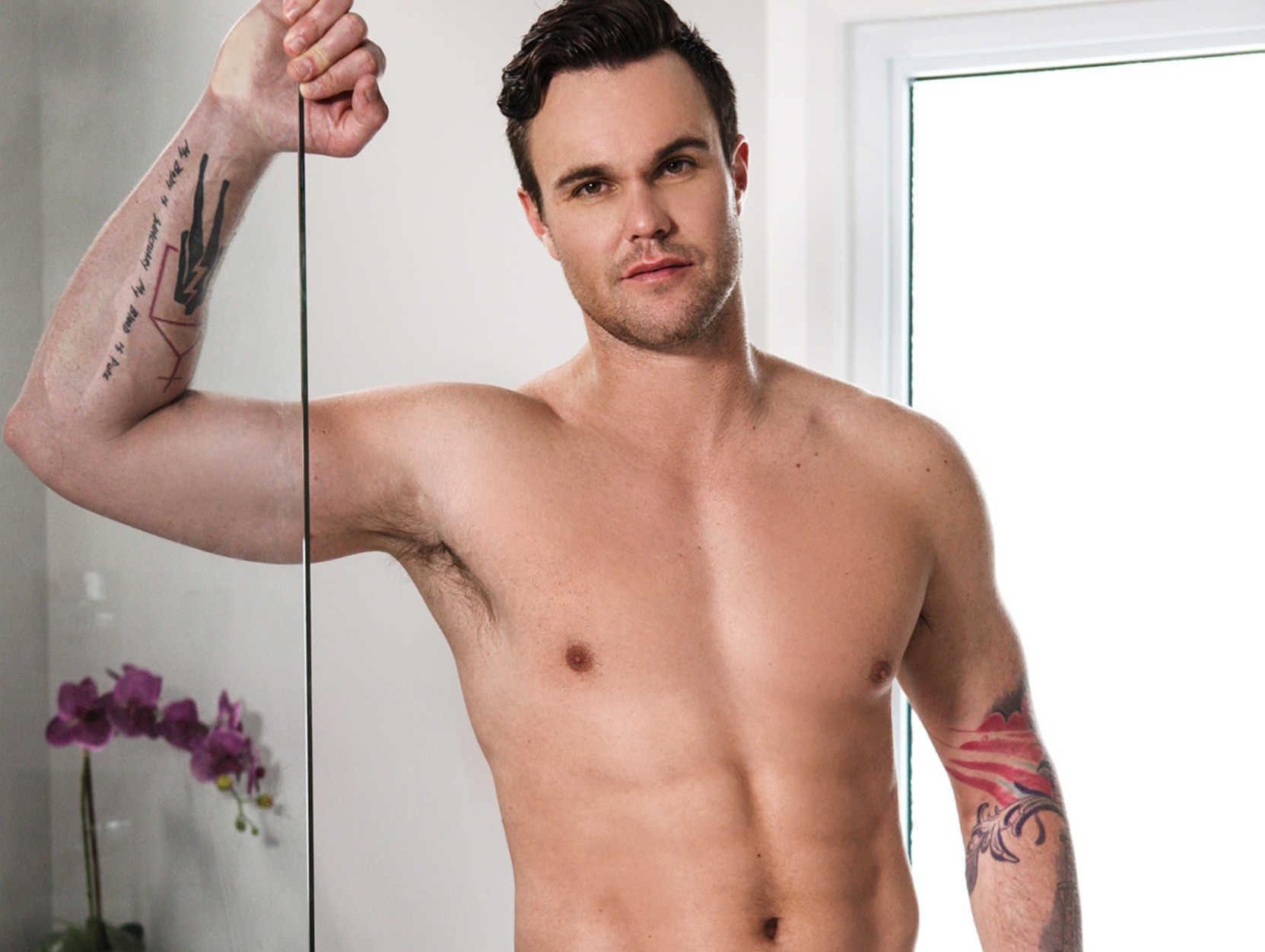 Performer Beau Reed has been working in gay porn for over four years, having shot with NextDoor, Men, Falcon, and several other studios. Last month, he pursued an opportunity to film with Lucas Entertainment in Spain, as he believed filming with the studio would help further his career and lead to more shoots with other studios. But, as is often the case with so many performers working with Michael Lucas, Beau Reed says he was abused, mistreated, and not paid for a filming agreement he made with Michael Lucas prior to the shoot.
Beau Reed is at least the 19th performer or employee to speak out and allege abuse, transmission of STDs on set, harassment, illegal distribution of prescription drugs on set, or non-payment by Michael Lucas over the last four years, and Str8UpGayPorn spoke to Reed below about his experience with Michael Lucas during the shoot in Spain. This included being insulted by Michael Lucas on set, being injected by Michael Lucas with the prescription drug Trimix, having to pay for his own flight to Spain (from Canada), and not being paid $1,000 for scenes he agreed to film.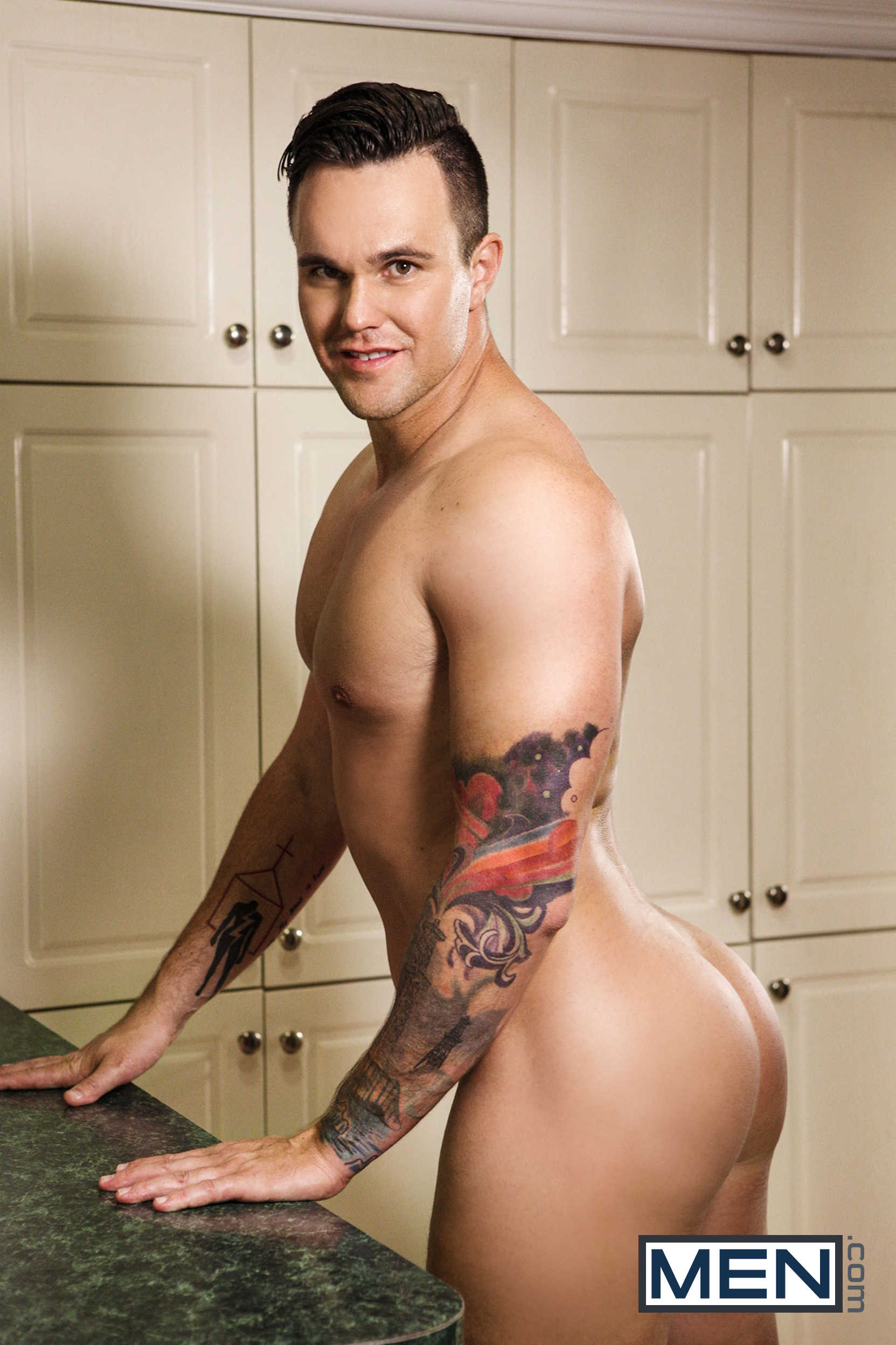 Str8UpGayPorn: Hi Beau. So, before you went to Spain, how were arrangements made prior to the shoot, in terms of your scene rate, travel, and the production schedule?
Beau Reed: I talked to Michael Lucas, and he said he didn't have the budget to fly me to Barcelona, but if I could make my way over there, he would put me in scenes.
He was saying you'd need to buy your own flight to Spain, and you're in Calgary Alberta, Canada?
Yes. And I said I'd pay for my flight, as long as I had enough scenes to cover the cost and have a decent amount left. I see the reach Lucas has, and thought it would give me a bump in my career, and that it would lead to more work with other studios, so we agreed on me performing in three scenes.
What did he say he would pay for each of the scenes?
He was only willing to pay me $500 per scene.
Is that on the low end of scene rates?
Yeah, that's low. I've been paid more at sites like BlacksOnBoys and NextDoorEbony. However, I understand smaller studios like BreedMeRaw often pay models less than $500 per scene. Lucas Entertainment is not a small studio, though.
They promote themselves as the largest gay porn studio in the world.
Right before my flight on November 4th, I got an email from the production assistant, Brian, saying they had changed my scene partners and reduced my scenes from three to two. So, now I was only looking at $1,000, and my flight was just over $1,000 CAD. It ended up looking like I might not even break even at this point.
Did you tell them this?

Yes. We went back and forth again, via email. Brian said he was really sorry, and that there was a miscommunication in the office. He then sent me an email with the third scene, and confirmed I was booked for a total of three scenes.
So things were looking good, other than having to pay for your own flight to Spain.
Everything was great. The production side of things was great. I arrived there on the 4th and was met at the airport by Brian. The villa we stayed in was beautiful. The production itself was streamlined and smooth. The crew and models prepare food and the models are taken care of just fine. From the production side of things, Lucas Entertainment did a fantastic job.
Photo of Beau Reed (far right) during Lucas shoot in Spain: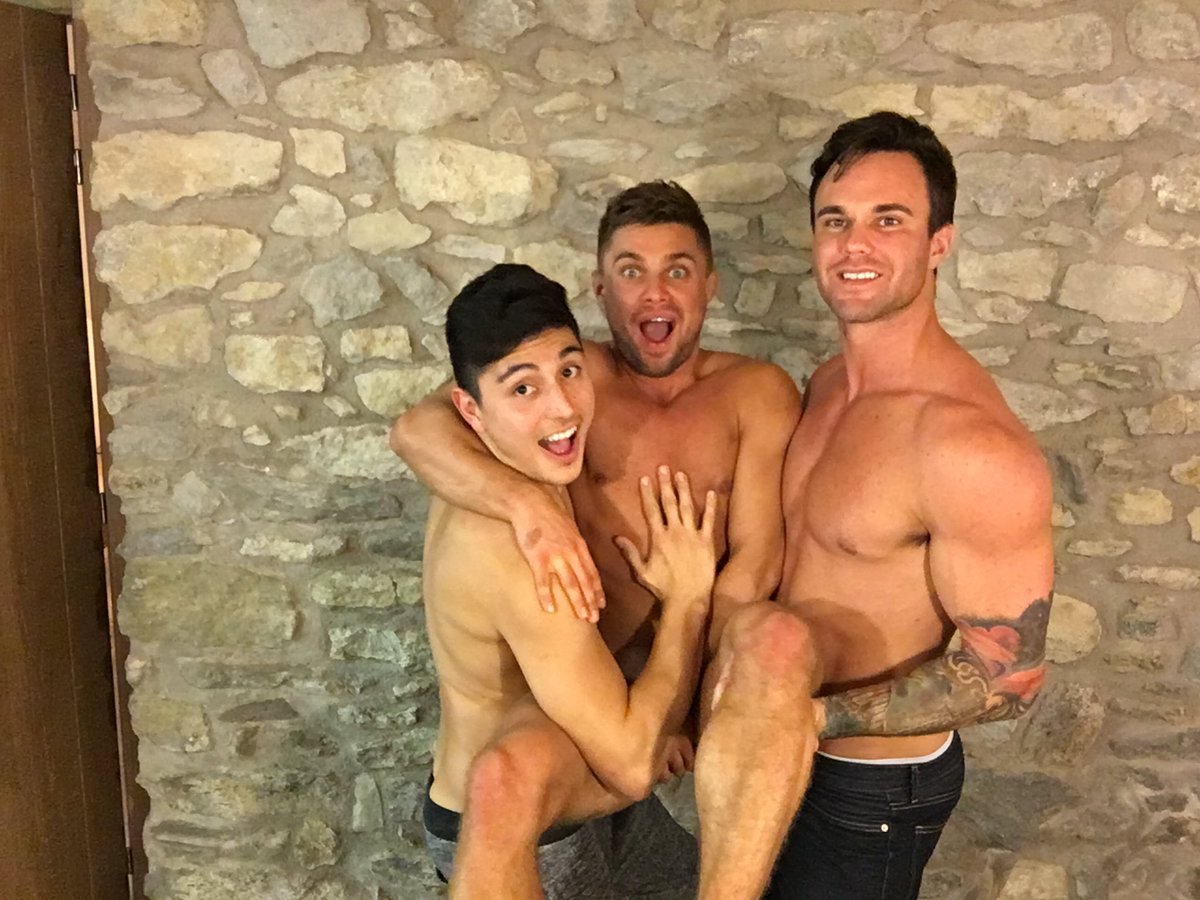 Several performers have come forward to say that Michael Lucas makes them use Trimix, the prescription drug for erectile dysfunction. Did Lucas have Trimix at the villa?
Oh, yes. I have no issue with the use of erectile dysfunction drugs on set. I think it is a necessity in some situations, considering the length of more complicated scenes, like threesomes and gangbangs.
Were you surprised to see it being given out on set so openly though?
I was a little surprised that it was assumed everyone would receive injections, rather than it being a choice. I have worked on sets for four years, and am aware that individuals use Trimix readily. Personally, I've used herbal supplements and occasionally Viagra or Cialis, but never Trimix.
Who injected you with the Trimix, and where?
Michael Lucas. He injected me personally with Trimix in the shaft of my penis. It worked, and I was fully erect for many hours.
Whose prescription was it?
I can only assume it was Michael's, but I cannot confirm that.
So Michael Lucas injects you, and then you filmed your first scene? With whom?
It was a three-way with this really cute couple, Diego and Wagner. It went extremely well, and we completed the scene very quickly. Steve, the director, told me I did a fantastic job. He was so impressed that he wanted to see more of me and petitioned Michael to include me in an additional scene with Andre Donovan. And, no complaints there, Andre is stunning.
And Michael wasn't there for the shoot you did. He left after he injected you?
Right. There were two scenes being filmed simultaneously for the first few days, and he left to observe the other scene.
When did you see him next?
The following day, Michael asked me to come into the living room and talk. At first, I couldn't understand what he was saying, or what he was trying to convey. He isn't very direct. When he became clear, he said he had issues with my appearance.
"Issues"?
Yeah, he said my skin was bad. He said that my face was puffy. Then, he said that my eyebrows were "wrong," and that they were too high up on the sides. He showed me pictures of Tom Cruise as an example of how my eyebrows should look. But, what really confused me was that he said I was "too dark."
As in your skin tone was too dark?
Yeah, he said I was too dark. My skin has color, but I wouldn't categorize it as dark at all. I assumed he meant in comparison to other models that are ghost white or pale. I guess I'm not that skin tone, but I never have been.
Photo of Beau Reed with Lucas models during shoot in Spain: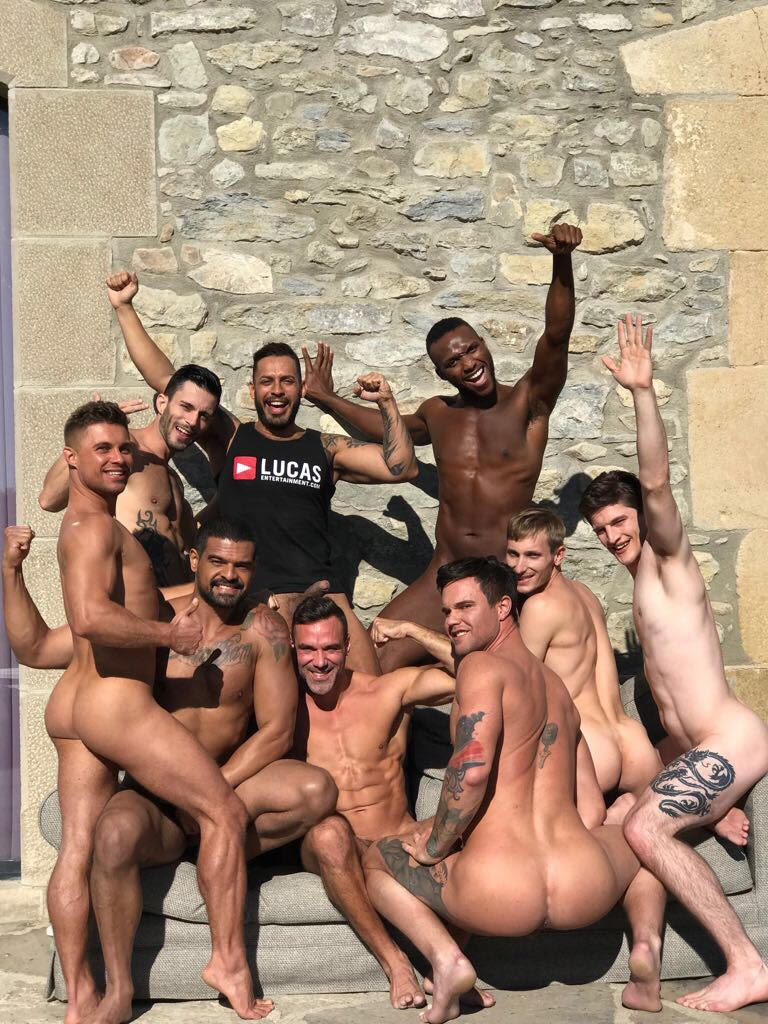 What was the point of this conversation? Was he asking you to somehow change your look before you shot your next scenes?
No, he was telling me that I wouldn't be shooting any other scenes. Basically, that I was done filming.
But didn't he already see you the day before, when you filmed the first scene?
Yes. I saw him the day I arrived, so it didn't make sense. I think he saw the footage of the scene I did, and maybe he was intimidated by my performance somehow? Like, maybe he wanted more of a submissive bottom, but that's not me. The week prior, I shot with photographer Mark Henderson, and I think I looked great, so I don't see what Michael's problem was with my appearance.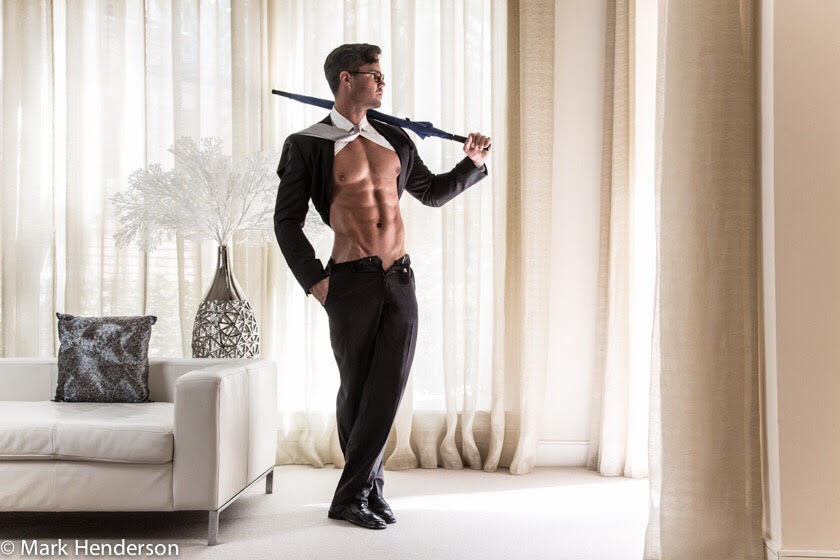 Had you had any disagreements with Michael Lucas on anything else prior to that conversation?
No. There was obviously something that rubbed him the wrong way about me. I'm 35 years old, but I think I still look good. The director on the scene I performed in couldn't have been happier. So, to have someone like Michael Lucas come in and say there are problems with my appearance, I'm like, are you fucking kidding me?
And again, you were already there on the agreement of three scenes, and you paid for your own flight?
Right. It was the 6th of November, and I wasn't scheduled to leave the villa until after my scene on the 10th. I was crushed emotionally. I was thinking, OK, what is the best way for me to handle this without causing some huge confrontation with him in this villa, and ruining my porn career. I've sacrificed a lot to be in this industry.
So, was he trying to not pay you for the scenes he promised you, which you flew out there on your own dime to do?
Right. I'm only going to be paid for one scene, but I haven't even been paid for that yet. They were supposed to wire it to me 24 hours after the scene, which was on November 5th. Now they're saying it'll come this week. Apparently, there was an issue with the wire transfer to my Canadian bank.
And that's only $500, which isn't even half your flight and other expenses you paid over there. 

Right.
Did you end up staying at the villa for the whole week, even though you weren't filming?

Yeah, and Michael said I could, but it wasn't really clear. Michael and other members of the production crew were sending me contacts of other studios in Barcelona to film with. It was very confusing. Basically, they were saying I was good enough to film with MenAtPlay, Fuckermate, or Kristen Bjorn, but apparently not good enough to be included in a Lucas production. I wish I would have just pursued scenes with TimTales rather than try to work with Lucas, but hindsight is 20/20. I ended up staying and remained positive. I cooked and cleaned with Ken Summers and hung out with the models. I really enjoyed all of the company and the atmosphere.
Did you talk about what had happened with other models on set? Did anyone wonder what had happened and why you weren't filming?
No, I didn't really say anything. A few people asked me and I tried to keep my responses brief. It was clear that this was not an isolated incident, and that this is par for the course at a Lucas production. People had left the set for different reasons in a more dramatic fashion, so maybe no one wondered what my situation was, because I remained calm.
Meaning, other people had issues with Michael?
Damon Heart left the villa earlier because he had an altercation with Michael. Another model left later in the week because of issues with the production, but I'm not certain what those issues were. All I know is that he was angry enough to punch a hole in the wall. I just kept thinking, is this going to ruin my career, if I stand up for myself? Anytime I've been on set, I'm totally professional. I get in, I do the shoot, and I get out. I didn't want to be unprofessional there, despite being ridiculously upset. So, I just completely shut down.
What would you say to someone else thinking of going to shoot with Michael Lucas?

That's why I'm talking about this now. I don't want this to happen to any other model, ever again. This is abuse, plain and simple. I spent time and money on my appearance to be prepared, and him pulling the plug like that—while he's filming in Spain—meant there was nothing I could do about it. If this were in the states or Canada, I guess it would be something you'd take to small claims court, since it was agreed I'd be paid the $1,500 for the three scenes. My advice to any model working with Lucas in the future would be to have a solid contract prepared prior to production. And, do not pay for your flight!
Did you have any idea that Michael Lucas was capable of such mistreatment? Had you not seen all the previous allegations of abuse?

My agent Chris did warn me before I left. He told me that it wasn't going to be a good experience. But, like I said, I was hoping to help my career with this. Lucas Entertainment has a huge reach. But, really, I only have myself to blame for going.
Photo of Beau Reed with Wagner and Diego during Lucas shoot in Spain:
The scene you filmed with the couple—do you think it'll be released?
I don't know if they'll release it. It's supposed to be Lucas's Valentines Day scene. We actually say "Happy Valentine's Day!" in the scene. I hope they do release it, as I stand by my performance one hundred percent.
Who are some of your favorite scene partners you've had, and who do you hope to film with going forward?
I really enjoyed working with Manuel Skye and Teddy Torres. Ray Diesel will always be a favorite, because in addition to having an extremely large and beautiful penis, he also is a very good friend to me. Last and definitely not least, Trent King. He was and is wonderful. Everything about that man head to toe is beautiful. I should probably date that one.
Earlier you mentioned you had sacrificed a lot to be in the industry. Can you elaborate?
The porn industry wasn't my only option as a career. I have a PhD in physiology. When I first started working in porn four years ago, I was working at a pharmaceutical company and living in Arizona. I did a couple scenes with Kink, one with Trenton Ducati and the other with Mitch Vaughn. The company I worked for found out, and they fired me. I've obviously made my own choices and continued performing. I love the art of pornography and I really enjoy being part of larger scale productions with storylines, because they're more challenging and more rewarding. I've never had anything like the Michael Lucas situation happen to me at any other studio. I just really don't want other models to have to go though this.
What are some examples of studios where you've had good experiences?
My favorite studios to work with have been Men, Falcon, and NextDoorEbony, with a special mention to BlacksOnBoys. The first three studios are highly organized and totally professional. The scenes are generally high quality, and well-received. I hope to work more with all three.
After this abusive experience with Lucas, what's next for you? Will you continue shooting with other studios?
I will definitely continue to shoot with other studios. I hope one day to become an exclusive, but will continue nonetheless. I feel I owe it to my fans and myself to make the most of this journey. Because of the sacrifices I've made, it would be a waste to leave now. I started a production company last year back in Canada, and we should be able to start filming our first scenes in summer of 2018. I'm excited to step behind the camera!
Thanks for sharing your story, Beau. Hopefully others can learn from your experience.