Former Lucas Model Fernando Torres Accuses Michael Lucas Of Fraud, Non-Payment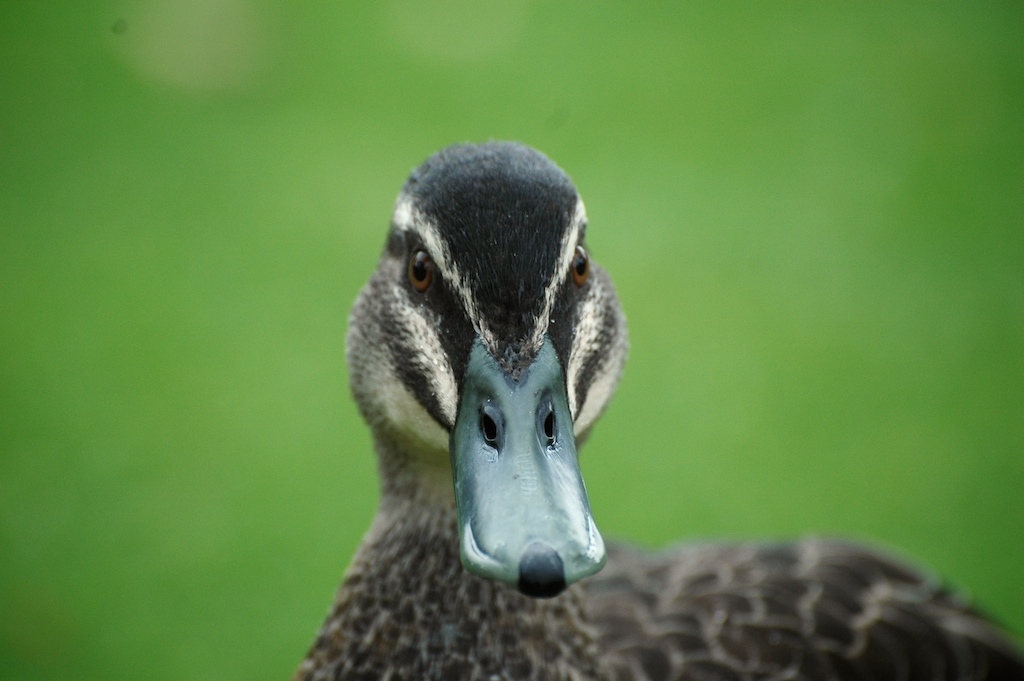 Last week, I concluded the "Michael Lucas Year In Review" by saying, "Technically, the year's not over yet, so this list might need to be updated." Well, here we go!
Another day, another model accusing Michael Lucas of fraud. Earlier this year, it was Seth Santoro who spoke out against Michael Lucas and his increasingly troubled bareback gay porn studio (remember: Santoro says he wasn't paid for his work, and he contracted chlamydia on a Lucas set), and today, it's former "exclusive" Fernando Torres. Torres, like Santoro, says he wasn't paid for his work.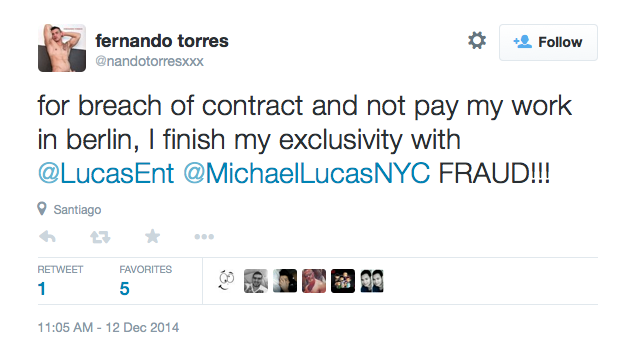 And it gets worse.
Torres posted text messages between him and Duckface, which seem to indicate that Duckface was going to put Torres in a bareback scene with an HIV-positive performer—something that Torres didn't want. (So much for Duckface's bullshit about only pairing "negative with negative" and "positive with positive.")
And, it gets even worse.
Fernando Torres happens to be the boyfriend of another former Lucas "exclusive," the bareback gay porn star who murdered his father and brother, Tomas Lopez. Lopez has joined Torres in quitting Lucas Entertainment (even a convicted murderer won't work for Michael Lucas now), and the desperate studio decided to issue a press release (of course) to try and explain the couple's departure by blaming it on domestic violence.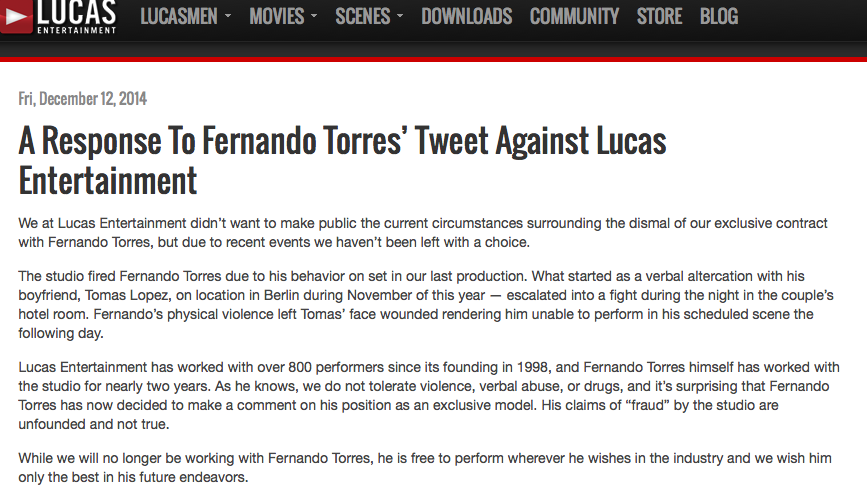 Even if those allegations are true, how trashy and pathetic does a gay porn studio have to be to issue a press release claiming that two of its employees were fighting? Everyone knows things aren't going well at Lucas Entertainment, but who knew things were this bad?
For his part, the murderous gay porn star Lopez is denying that his boyfriend beat him up.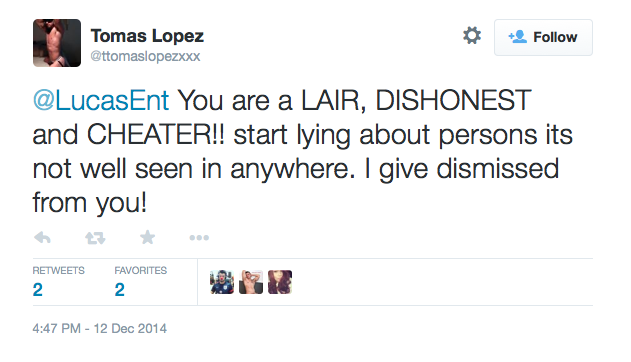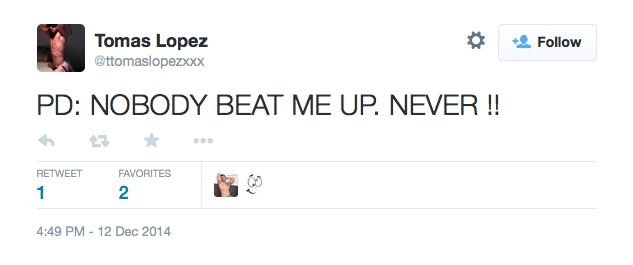 Torres and Lopez are just two in a long, long, long, long line of former Michael Lucas employees who've abandoned the studio in the wake of fraud, non-payment, STD testing issues, STD infections, and workplace violence scandals, including Mathew Mason, Vito Gallo, Chris Crisco, Trenton Ducati, Marc MacNamara, Seth Santoro and countless others.