Porn Star Geordie Jackson Says He Was Nearly Killed After Being Injected With "Lethal" Drugs By Michael Lucas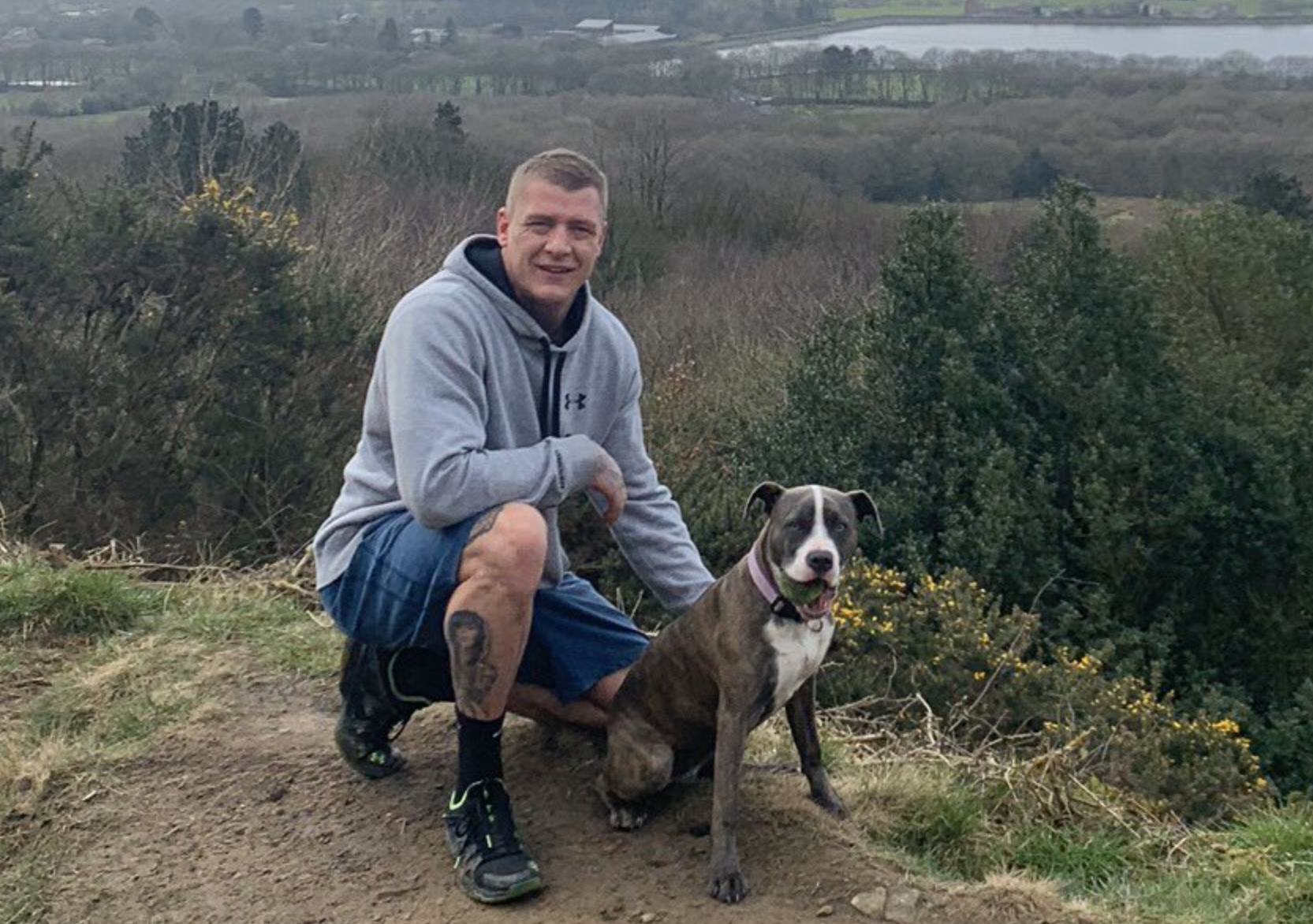 Performer Geordie Jackson first spoke out against disgraced bigot Michael Lucas all the way back in 2017—when Lucas was accused of not paying Jackson for work (something Lucas has been accused of multiple times, and successfully sued for in 2018)—and today, Jackson is calling out Lucas again, this time for nearly killing Jackson after illegally injecting him with drugs during a Lucas Entertainment porn shoot. Those drugs are Trimix—an erectile dysfunction medication that Lucas personally (and illegally, as Trimix is a prescription drug) injects into performers at all of his shoots—and presumably Phenylephrine, which is a decongestant Lucas uses as an "antidote" to priapism when he over-injects his models with Trimix.
With regard to Lucas injecting models with Trimix, Jackson tells Str8Up, "It's compulsory. [Michael] does it in a private room. He makes you leave your phone in a box outside the room so no one can film him."
Are Trimix shots required for filming? According to Jackson, yes. And it's Michael Lucas himself who injects his models.

"If you don't take the Trimix, you're sent home with no pay. He does this himself with no medical background, and he has fucked up numerous times. Every single scene I've done, he gave us all Trimix," Jackson explains.
Multiple models have either been victims of or confirmed Michael Lucas's illegal drug injections during productions, including Bar Addison (though he did not mention Lucas by name), Tom Faulk, and Devin Franco just today:
Jackson went on to tell Str8Up about his last experience with Lucas, which nearly cost him his life after Lucas mixed up the injections.
"He brings us up with Trimix," Jackson says. "Then, there's a different bottle he uses to bring the hard dick down. He's mixed these bottles up with numerous models and gave them lethal doses of Trimix. When it happened to me, I could see the panic on his face. He rang his personal doctor in New York asking him how to fix me, so then he put me in a cold shower for an hour and nothing happened. Then, he told me to go for a run with a hard dick. It was extremely painful, but he kept injecting me with the 'come down' stuff. I must have had about 20 injections in the dick in the space of an hour."
Lucas's history with Trimix goes back several years. In 2015, he left it in the refrigerator of an Airbnb he rented, and was later sued by the homeowner for illegally shooting porn in her house. Photo of Michael Lucas's drugs and other paraphernalia left behind:
Earlier today, Geordie Jackson revealed more about his experience with Lucas injecting him with drugs, and he says that Lucas is now threatening to sue him for libel (which would be a failed lawsuit, since everything Jackson is saying is true).
Jackson also pointed out that because Lucas films his porn in other countries (usually Mexico), there is little legal recourse for him and other models.
Finally, Jackson reminds Str8Up that "even the [Lucas] interviews with models are scripted. We're actually told to speak of how good he treats us, but in reality it's the opposite," which is something we've seen evidence of before.
Jackson is one of over two dozen performers who've come forward over the last decade to accuse Michael Lucas and Lucas Entertainment of fraud, verbal abuse and sexual harassment, transmission of STDs on sets, workplace violence, misrepresentation of STD testing procedures, release of videos without performers' consent or signed 2257 documents, non-payment, illegal drug distribution, and other forms of abuse. Other abhorrent behavior from the racist Lucas includes putting Black performers in a production titled "Black Cocks Matter" without telling them the title of the movie, and illegally filming orgies in England during a recent COVID-19 lockdown.
When performers have tried to quit Lucas Entertainment and speak out in the past, Lucas (who's known outside of the porn world for his bigoted hate speech against Muslims, making him a hero for racist right-wing media outlets like Breitbart) has been caught on tape making verbal threats against the performers, promising to destroy their careers. Lucas has also been caught threatening porn media outlets that advertise his content, telling them to not advertise other studios that feature models who've left his studio on bad terms.
Despite Lucas's life-threatening and illegal activity (which, again, was literally proven in a court of law), most in the gay porn industry (including media outlets and industry trade groups that laughably claim to be protecting sex workers) turn a blind eye and have done nothing to try and stop him or warn performers, despite being 100% aware of the drug use and abuse. Go to any other gay porn news site or blog today, and you'll see ample coverage of Lucas's Trimix and Phenylephrine-filled movies, featuring dozens of men who flew to Mexico (often on their own dime) and then were told that they wouldn't be paid unless they allowed Michael Lucas to inject them with drugs.
Deaths from erectile dysfunction drugs alone aren't too common, but hospitalizations, horrific injuries, and disfigurements are. And while I've found no reports of deaths being caused by a combination of drugs like Trimix and Phenylephrine, it's bound to happen eventually. Maybe when someone finally dies on a Lucas set, something will change in this industry, but even then, I doubt it.